Students are encouraged (and sometimes required) to produce media, including audio, video, print and photography. This often requires students to develop new production skills. In order to make these challenging skills accessible, the School offers the services of the Media and Production Support (MaPS) team: Paul Smith, Courtney Barnes and Dylan Harris. The MaPS team are here to provide training and support for all your production needs.
The MaPS Team are also on hand for: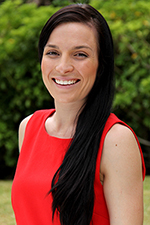 Courtney Barnes is a UQ Journalism and Communication graduate who began working with the MaPS team in March 2012. Courtney's interest in production began in high school. During her senior school years, she was often referred to as "the tourist" because she always had a camera swinging from her neck. However, this was before the MaPS Team taught Courtney the importance of a tripod and consequently, she finds it torturous watching her early work. Passionate about health and fitness, Courtney is also a qualified Les Mills Body Attack instructor who finds it hard to sit still.
Courtney can be found in the Ideas Centre or Post Production Suite (room 210), Level 2, Joyce Ackroyd Building (#37).
---
Dylan Kai Harris was born in California. After living in America and England, he moved to Mullumbimby with his family when he was 7 years old. His passion for film started in high school at the Shearwater Steiner School.  Dylan graduated with a Bachelor of Film & Screen Media from Griffith Film School in Brisbane and has worked on numerous film projects including TV commercials, skateboarding films and narrative shorts. His short film 'Ignition' screened at the 2015 Festival De Cannes. Dylan joined the MaPS team at The University of Queensland in 2015 where he continues to hone his production skills.  Dylan has an interest in East Asian cinema and culture and can speak and read Japanese. He is also an avid skateboarder & snowboarder.
Dylan can be found in the Ideas Centre or Post Production Suite (room 210), Level 2, Joyce Ackroyd Building (#37).
---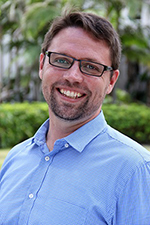 Paul Smith joined the team as manager in July 2013, coming from a background in interactive multimedia and web development. He has worked on many projects involving education, communication and technology. Career highlights include creating an interactive infographic for The Australian, developing interactive art exhibits for the Queensland Art Gallery and Gallery of Modern Art, and implementing the current website of the Queensland Museum. Paul drinks far too much coffee and is easily distracted by anything from creative applications, make magazine or the natural user interface group. In his rare moments of spare time Paul tinkers with game programming, music and electronics. He is not a fashion designer, did not play Simon in Channel Seven's Hey Dad and is not the singer from Maxïmo Park.
Paul is located in room 331, Level 3, Joyce Ackroyd Building (#37).
The MaPS Team offer the below list of free O-Week Learning courses, known as OWLs.  
Sign up for OWLs and other exciting production training opportunities on their Eventbrite webpage.
---
Adobe InDesign Foundations
page layouts for magazines, newspapers and posters.
Adobe Premiere Pro Foundations
video editing techniques, including laying sound, vision and titles.
Adobe Photoshop Foundations

editing still images.
Audio Recording & Adobe Audition Foundations

introduction to the JAC Tech Zoom audio recorders, recording techniques, audio editing in Audition.
How to make Photo Slideshows in Adobe Premiere Pro

editing still images into a slideshow video, including adding titles and transitions.
Digital Video Production Foundations

introduction to the JAC Tech Canon FS200 video cameras, practicing using them.
Photography Foundations

introduction to the JAC Tech stills camera, manual photography explanation, practicing using digital cameras.
Advanced Digital Video Production

Introduction to the advanced level Canon XF100 video cameras, practicing using them during these sessions, all software, computers and equipment are supplied.
Print production
Photography
Audio recording
Audio editing
Video production
Video editing
---
For enquiries:
07 3346 8280 (Studio)
07 3346 8246 (Manager)
---
---