Natalie Fortuna wins the 2016 Cole Lawson Scholarship
 
Natalie Fortuna is the 2016 winner of the prestigious Cole Lawson Scholarship. The winner receives a bursary of $3000, plus an invitation to intern at Cole Lawson, the well-known Brisbane communications consultancy.
The 2016 Cole Lawson Scholarship was presented to Natalie in an intimate award ceremony at the School of Communication and Arts. Nathan Scholz, Senior Consultant and Bo Daly, Account Manager from Cole Lawson Communications, Natalie's family, staff and students were in attendance.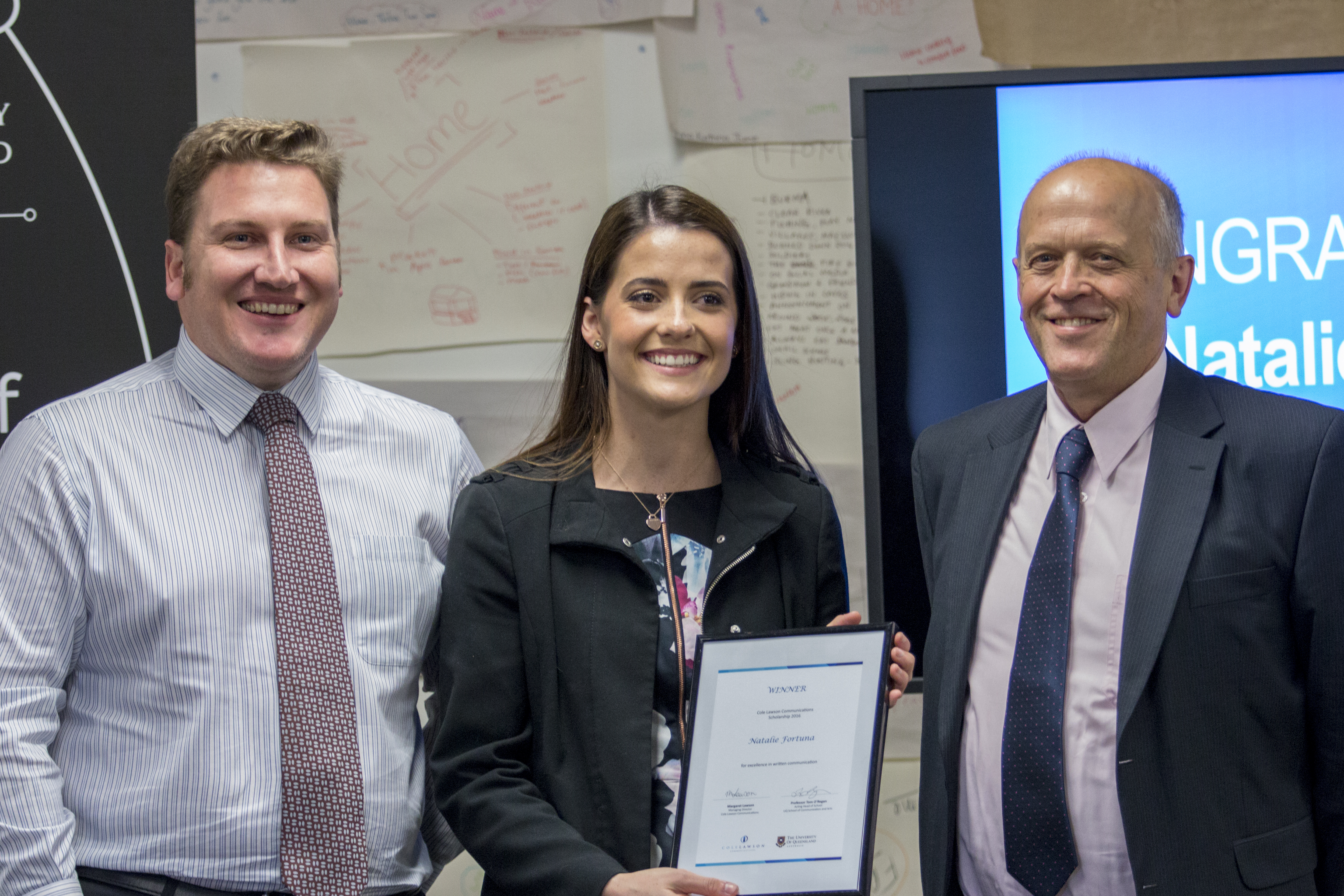 Since the Scholarship was established in 2009, it has motivated our PR/Communication students to strive for excellence in academic work and to pursue a career in public relations and communications. We see its continuance as a tribute to the performance of our students who have been its previous recipients, including 2014 recipient Natassja Bertram, who attended and spoke to about her experience with the Scholarship. Natassja now works in the Advancement office at UQ.
This year, the School along with Cole Lawson Communications unveiled an honour board, that will be mounted in pride of place in the Joyce Ackroyd Building.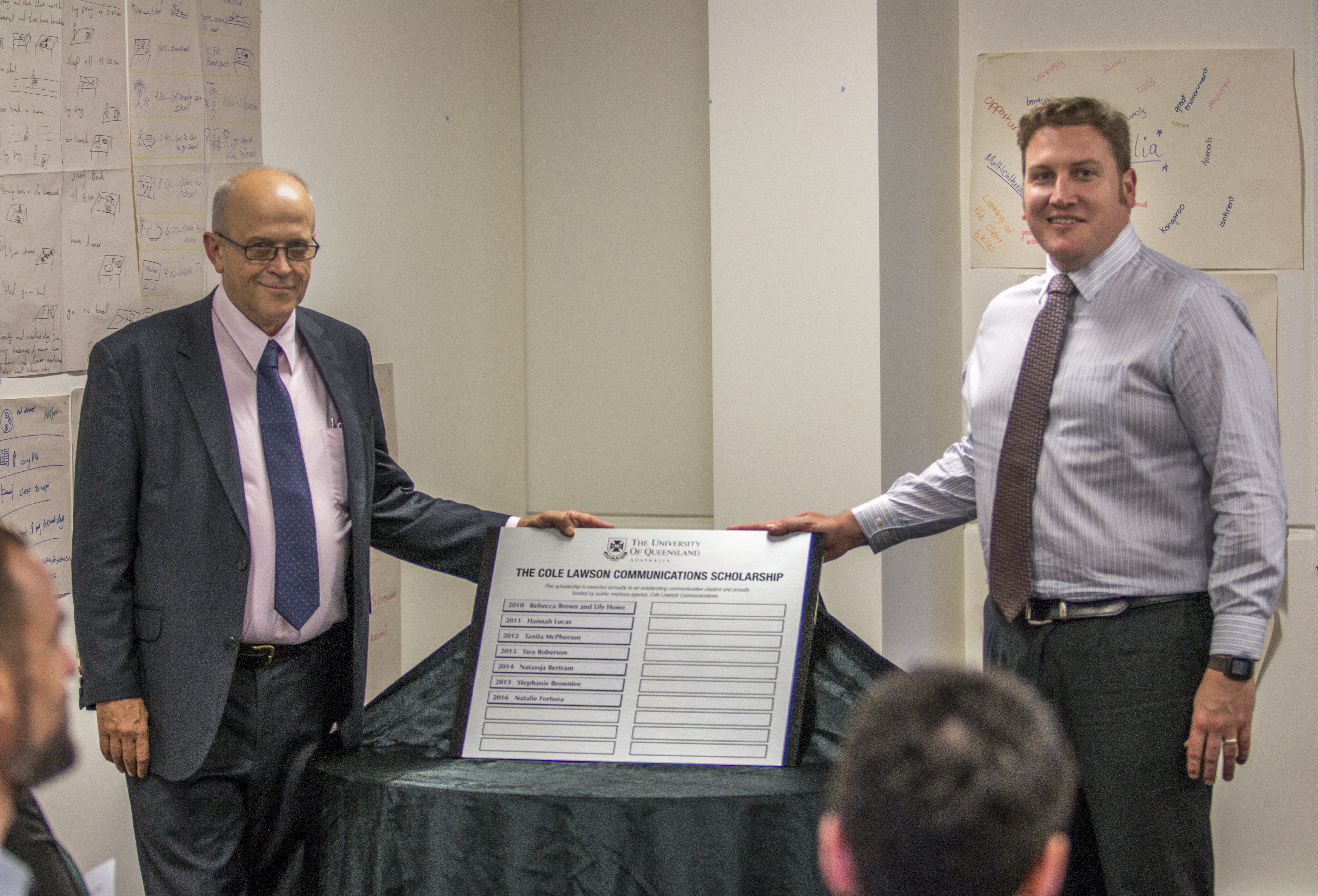 The School of Communication and Arts congratulates Natalie as the 2016 recipient of the Cole Lawson Communications Scholarship, and looks forward to receiving more high quality applications in 2017.
For more information on this Scholarship click here.