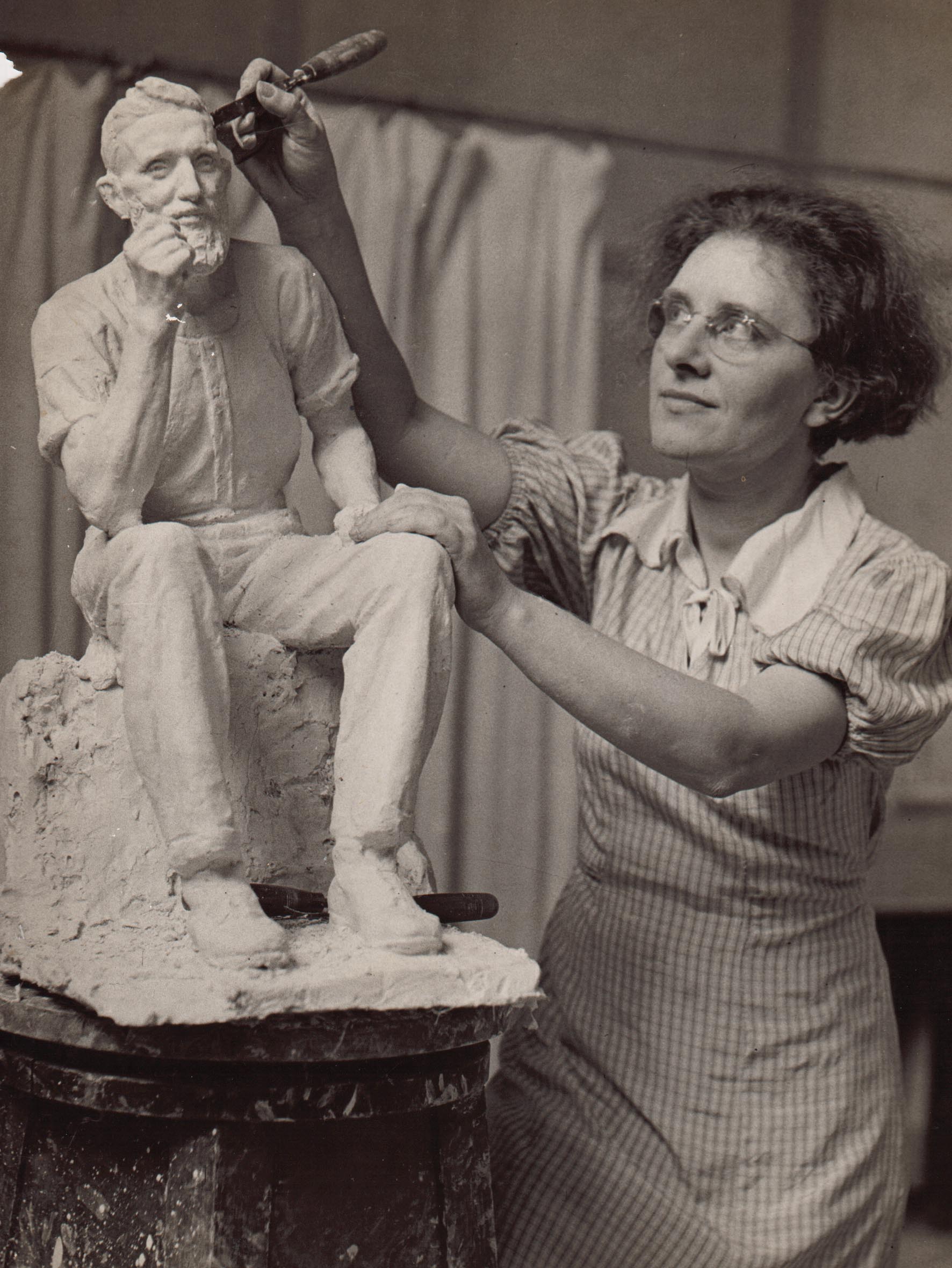 To honour and commemorate the life of one of Queensland's most prominent artists and arts educators, the School of Communication and Arts at The University of Queensland, has established the Daphne Mayo Visiting Professorship in Visual Culture.

Daphne Mayo (1895-1982) was for much of her life Queensland's best known artist and passionate advocate for the arts. Her work includes the Tympanum on the Brisbane City Hall and the Women's War Memorial in Anzac Square. She was a trustee of the Queensland Art Gallery 1960–1967, established an art reference library now at The University of Queensland, and left her private papers to UQ's Fryer Library.

The Daphne Mayo Visiting Professorship in Visual Culture was established with initial funding from the Philip Bacon Gallery and the School. Since 2005 the Alumni Association of the University of Queensland has joined with the School and the University of Queensland Art Museum (UQAM) to support the Visiting Professorship. This association has benefited the Visiting Professorship enormously by enabling us to better connect with UQ Alumni and Friends and by ensuring its greater public visibility and impact. The Visiting Professorship is now a catalyst for dialogue and debate not only about art but also about art museums and galleries and art collecting and appreciation in the State.
Each year, a major world figure will visit Brisbane to speak about the latest trends, influences, and theories in their area of visual culture. 
---
Daphne Mayo Visiting Scholars
2023: Professor Andrés Mario Zervigón, State University of New Jersey.
2022: Professor Rex Butler, Monash University
2021: Not awarded in 2021
2020: Professor Murray Stuart Smith, University of Kent
2019: Not awarded in 2019
2018: Professor Keith Moxey, 

Columbia University

2017: Professor

Angela Ndalianis,

Melbourne University

2016: Professor Khadija von Zinnenburg Carroll, University of Birmingham
2015: Not awarded in 2015
2014: Emeritus Professor Thomas Elsaesser, University of Amsterdam
2013: Professor Timothy Ingold, University of Aberdeen
2012: Professor Deborah Howard, University of Cambridge
2011: Professor Anne Marsh, Monash University
2010: Professor William Rothman, University of Miami
2009: Professor Ian McLean, University of Western Australia
2008: Professor Terry Smith, University of Pittsburgh
2007: Associate Professor James Meyer, Emory University, Atlanta
2006: Professor Roger Benjamin, University of Sydney
2005: Professor Leonard Bell, University of Auckland
2004: Jeremy Gilbert-Rolfe, Art Center College of Design, Pasadena
2003: David Jaffe, National Gallery, London