Cole Lawson Scholarship 2015 - Applications now open!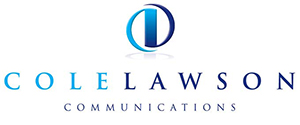 Applications are now open for the Cole Lawson Communications Scholarship. The application form can be downloaded here.
This scholarship includes an internship at boutique PR firm, Cole Lawson Communications, and a $2500 cash prize. Cole Lawson Communications has a keen interest in rewarding a motivated student who is able to demonstrate a strong interest and commitment to pursuing a career in public relations or communication. The Cole Lawson Communications Scholarship is open to all undergraduate communication students in programs within the School of Communication and Arts who have completed the prerequisite courses.
Terms and Conditions
All applicants must submit a completed and signed entry form;
Only one application per student is permitted;
Applicants must be enrolled in the Bachelor of Communication or Bachelor of Communication dual degree at the University of Queensland;
The winner must maintain satisfactory academic progress;
Applicants must not hold a scholarship that the Head of School considers to be similar to the Cole Lawson Communications scholarship;
Applications close 5pm, Monday 10 August 2015. No late entries will be accepted;
Entry is free;
Entries must be submitted in English;
The judges' decision is final;
Winner will be notified by email by no later than Friday 28 August 2015;
Winner to receive scholarship at a reception in the UQ Art Museum on Tuesday 8 September 2015;
The School of Communication and Arts and Cole Lawson Communication, reserves the right to change these terms and conditions at any time, at its sole discretion, without prior notice; and
Entries will not be returned.