About the Initiative
Platform Media (such as Facebook, Instagram, Google, Netflix, Amazon, Baidu, and WeChat) are rapidly transforming traditional media, reframing interpersonal mediated communication, and changing the rules of the game for everything from retail to politics, religion to regulation, evaluation to advertising. The aim of this project is to provide joined up research interrogating the urgent social, political and economic issues raised by platform media. These issues have been identified as:
the centrality of algorithms and machine learning processes to these platform media;

the accountability and regulatory issues platform media give rise to;

the infrastructures supporting platform media;

and the re-imagining of media and audience-users as platform media change the basis for media industries.
This research initiative aims to meet these challenges by: developing innovative research methods and tools for the critical examination and assessment of algorithms; exploring the accountability of media platforms in a partnership between researchers from the Faculty of Humanities and Social Sciences and the TC Beirne School of Law; systematically comparing the ways infrastructures supporting platform media are developing in each of Australia, China and India; and re-imagining media and their audience-users in circumstances where platform media are becoming the dominant media.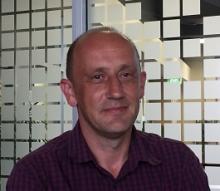 Lead Chief Investigator, Institute for Advanced Studies in the Humanities & School of Communication and Arts
Over the past twenty years, A/Prof Adrian Mabbott Athique has been involved in large scale digitisation projects (for the British Standards Institution), User and Usability studies (at the Institute of Educational Technology, Open University) and has taught digital sociology and digital media production throughout his academic career in Australia, UK and New Zealand. Adrian is also an authority on Asian media and has worked extensively on the media in India and Southeast Asia. Since 2013, he has been leading a large international team of 24 researchers on an extensive survey of the Indian Media Industries (funded by the government of New Zealand and the University Grants Commission of India). He is also playing a leading role in the establishment of the Southeast Asian Internet Research Network (since 2015). A/Prof Athique is currently undertaking a study of the Digital India programme, working with colleagues in IIT Bombay, Centre for Internet and Society and the University of Queensland. Since 2010, Adrian has published four monographs, seven book chapters and six journal articles.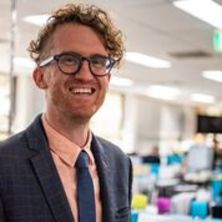 Chief Investigator, School of Communication and Arts
Dr Nic Carah is a senior lecturer in the School of Communication and Arts. His current research examines the intersection between popular culture, social media and branding. Nic is the author of Pop Brands: Branding Popular Music and Young People (2010), and co-author of Media and Society: Production, Content, and Participation (2015, with Eric Louw), and Brand Machines, Sensory Media and Calculative Culture (2016, with Sven Brodmerkel). As part of the Platform Media Research Initiative, Dr Carah co-leads the Visual Social Media Project Stream (with Dr Dan Angus).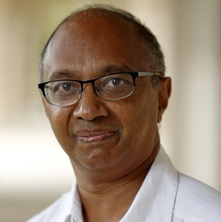 Chief Investigator, School of Communication and Arts
A/Prof Pradip Thomas is an Associate Professor of Communication, Media, and Cultural Studies. He has published extensively on communication and culture in India, including five single-authored monographs, numerous book chapters and journal articles. His most recent book is Interrogating the theory and practice of communication for social change: The basis for renewal (2015, with Elske van de Fliert). Alongside A/Prof Adrian Athique and international collaborators Prof Vibodh Parthasarathi and Sunil Abraham, A/Prof Thomas is organising a program of research in India on Indian media, online media and its infrastructures as part of the Platform Media Research initiative.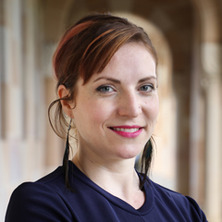 Chief Investigator, School of Communication and Arts
Dr Alex Bevan is a lecturer in the School of Communication and Arts, teaching in digital and multimedia courses that work to emphasize the creative and collaborative process as an avenue to enact social change. Her first book, The Aesthetics of TV Nostalgia (Bloomsbury, 2019) is an industry ethnography of the people working in the art departments of nostalgic US television programs. From her current research below the line labour in creative industries, Alex is developing a focus on coding and its production cultures. As part of the Platform Media Research Initiative, Alex is involved with the Visual Social Media Project, Re-Imagining Media, and Platform Media and its Infrastructures.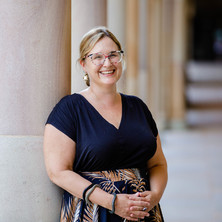 School of Communication and Arts
Dr Caroline Wilson-Barnao is a public relations lecturer in the School of Communication and Arts. She has many years' experience in PR and marketing, especially in the cultural and for non-profit sector. Her research explores the effects of media technologies, with particular attention to their impact on the platformising of cultural heritage, the body and its relationship to digital media devices and platforms, and the digitisation of public space in contemporary cities. Dr Wilson-Barnao is studying machine learning and its relationship to cultural datasets as part of the Platform Media Research Initiative.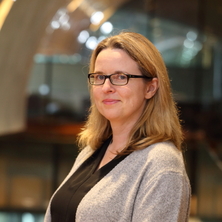 Chief Investigator, T.C. Beirne School of Law
Dr Allison Fish is an interdisciplinary scholar whose research lies at the intersections of law, socio-cultural anthropology, and science and technology studies. To date, the bulk of her independent research has addressed the application of intellectual property law to the regulation of various domains including; international markets for South Asian classical health systems, the development of digital archives and databases designed to function as defensive publications against future patents, the impact of open access on scholarly communication practices, and licensing and attribution practices in open source software communities. Recently, she has begun to undertake two other research projects that looks at other aspects of the law-and-technology interface. Dr Fish brings to the project a research interest in the management of disputes over intellectual property and the social shaping of legal and regulatory regimes by the intersection of legal forms,technological infrastructures and cultural logics.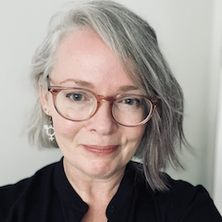 School of Communication and Arts
Dr Lisa Bode is a senior lecturer in Film and Television Studies in the School of Communication and Arts. Her recent book, Making Believe: Screen Performance and Special Effects in Popular Cinema (Rutgers University Press, 2017), is a history of how, since the beginnings of cinema, the practice, meaning and values attached to screen performance have been reshaped and renegotiated in relation to changing filmmaking technologies. Her current research is on digital visual effects, their initial evolution and reception in cinema and screen culture, and pressing issues around their more recent broader diffusion and use across media platforms. These include 1) how production knowledge around digital effects and image manipulation is circulated and framed on media platforms, and the implications of this for digital visual literacy; 2) the integration of digital effects applications into devices and image sharing platforms and their different categories of use for image making and communication; and 3) the emergence of machine learning applications such as deepFakes for digital facial re-enactment, their playful and deceptive uses, and the various ways in which these images are shared, framed, and narrativised across platforms.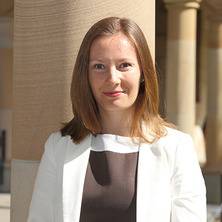 T.C. Beirne School of Law
With competition and consumer law and policy so important to the emerging Law of the Platform Barbora Jedlickova brings her expertise on European Union and American Antitrust law to this developing area of law and policy. Dr Jedlickova is particularly interested in how existing longstanding frameworks of competition law and policy are negotiating the challenges Platform Media pose to media and communications regulation and accountability.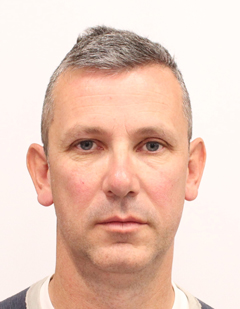 Postdoctoral Research Fellow, School of Communication and Arts
Richard Murray joined the School of Communication and Arts in 2018 as a research fellow to work under the leadership of Professor Peter Greste for his UNESCO Chair in Communication on the Right to Know and Journalist Safety. His research has particularly focused on contemporary transformations of journalism and the impact of cut backs in journalism on the reporting of the Koreas and on local journalism alike. With a background in journalism straddling local, regional, national and foreign correspondent roles Richard brings to the project an appreciation of the several ways in which the performance of journalism is being enabled and diminished with platformisation. With Scott Downman he published Hyperlocal Journalism and the Digital Disruption. This book focused on the digitalisation of local news in Australia or New Zealand and what a shift to digital platforms meant for the communities those platforms were servicing. He will be seeking to connect the platform media initiative with Prof Greste's research and advocacy programs for media freedoms while pursuing further his own research on the changing shape and prospects for local journalism and journalists alike in an age of shifting platforms.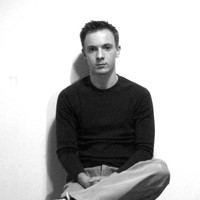 School of Communication and Arts
Dr Cedric Courtois is a senior lecturer in the School of Communication and Arts. As an audience researcher, he is particularly interested in the interplay between online platform users and platform architectures, including their governing algorithms. As this requires novel approaches to empirical research, he heavily invests in the development and implementation of digital and computational research methods.
Cross-Institutional Project Collaborators
Director, Technology, Communication and Policy Lab, Digital Ethnography
Research Centre & Director of the Social Change Enabling Capability Platform
RMIT, Melbourne
Senior Research Fellow, Communication and Policy Lab, Digital Ethnography
Research Centre
RMIT, Melbourne
Communication and Media Studies
Monash University, Melbourne
Centre for Culture, Media and Governance,
Jamia Islamia University, New Delhi
Director
Centre for Internet and Society, Bengaluru
Department of Advertising
University of Illinois, Urbana-Champaign
Department of Media, Culture and Communication
New York University
Director, Digital Media Research Centre
QUT, Brisbane
Faculty of Law
QUT, Brisbane
Creative Industries Faculty
QUT, Brisbane
School of Media, Film & Journalism
Monash University, Melbourne
College of Arts and Sciences
Illinois State University, Normal IL
School of Design
Victoria University Te Herenga Waka,
Wellington, New Zealand
The Platform Media Research Initiative incorporates several streams of research, bringing together a number of discrete projects. Collectively, these projects further the Initiative's goals of critically analysing platform media, its processes of algorithmic selection, its infrastructures, surrounding issues of regulation and accountability, and platform media's re-imagining of media provenance, operations, character, and spheres of operation.
---
Visual Social Media
This research stream utilises cultural-computational and cultural studies approaches to develop innovative research methods and tools for the critical examination and assessment of algorithms. Initially centred on Instagram in 2018, this research methods focus will extend in 2019 to experiments in research method development. Given the intersection between this research and the concerns of the Platform Media Accountability stream, the development of these experiments closely aligns the two projects.
Platform Media Accountability: Law, Regulation, Policy, and Accountability
This research stream connects social-legal, legal and science and technology studies approaches to emerging media platforms with longstanding political economy and media policy approaches to the development of media, communication and telecommunications and broadband policy and regulation. This project aims to bring together researchers from the School of Communication and Arts and the T.C. Beirne School of Law to establish a Platform Media Accountability working party to facilitate regular research round-tables, select and coordinate visits by key national and international researchers, and stage workshops on specific themes of common interests between the disciplines, such as Platform Media Law and Privacy Law.
Platform Media and its Infrastructures
This stream will interrogate the problems and opportunities created by different national arrangements for broadband infrastructure roll-out, data centres, the interaction of mobile, fixed telephony and cable, competition policy and regulatory frameworks. The research conducted as part of this project will develop an international perspective on common problems and opportunities arising from platform media's technical, commercial and network infrastructures.
Re-imagining Media in a Time of Platforms
This stream uses the connections between Australian and US partners to develop a semester-long Research Seminar Series on this general theme. It utilises a variety of approaches to explore the instabilities generated by platform media over what and when is media, the advent of user metrics and the transformation of audience metrics. It will seek invited contributions from local and international speakers.  Alongside this seminar a semester long RHD and Early Career Researcher initiative on Re-imagining media will be developed to amplify this research initiative.
For inquiries, please contact:
Dr Melanie Piper
Project Coordinator
School of Communication and Arts
m.piper2@uq.edu.au
A/Prof Adrian Athique
Lead Chief Investigator
Institute for Advanced Studies in the Humanities
a.athique@uq.edu.au
+61 7 3346 7416