20 University of Queensland journalism students and two members of staff from the School of Communication and Arts arrived in India yesterday for 10 days of intensive reporting.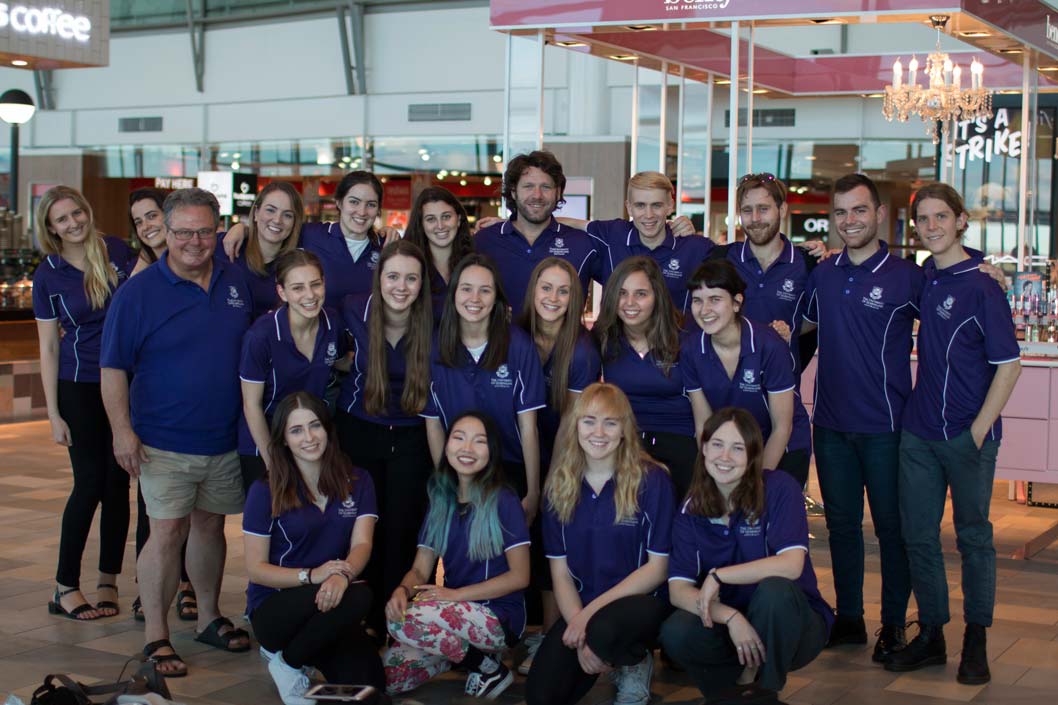 The group of excited, would-be international journalists (pictured) will be provided with on-the-ground coaching and advice from UQ journalism lecturer (and former ABC foreign correspondent) Bruce Woolley, and the manager of the School's Media and Production Support team Paul Smith as part of a work-integrated learning project.
Mr Woolley said these types of unique experiences are extremely important as they are teaching journalism students how to do the job of reporting, whilst developing their skills as radio, television, print and photo journalists.
"The project is intensive – the students work hard and for long hours while they are on the ground," he said.
"While it's stressful, it is an incomparable learning experience in a different culture and country."
The for-credit course (JOUR3122 Field Reporting) is funded by a grant from the Federal Government's New Colombo Plan (NCP), awarded by the Department of Foreign Affairs and Trade. 
UQ's School of Communication and Arts has been successful in winning NCP funding for four annual trips to India and two to Indonesia – a total value of $340,000.
Previous field reporting courses have also been conducted in Vietnam thanks to separate Australian government funding in 2012, 2014 and 2015 – bringing the total grant contribution to almost $500,000.
As a result of this generous support, students have all their international travel and accommodation expenses covered; their only costs are some meals, local travel and entertainment.
The students engage in personalised learning for this course: they choose which stories they want to cover and how they want to cover them, in negotiation with their lecturer Mr Woolley.
The UQ participants also work in close cooperation with 23 students from Amity University in Mumbai who help them to arrange interviews, deal with local travel and logistics, and hopefully become lifelong friends.
You can see their multimedia productions on our JACdigital website under the tag "UQ in Mumbai" over the next few weeks.