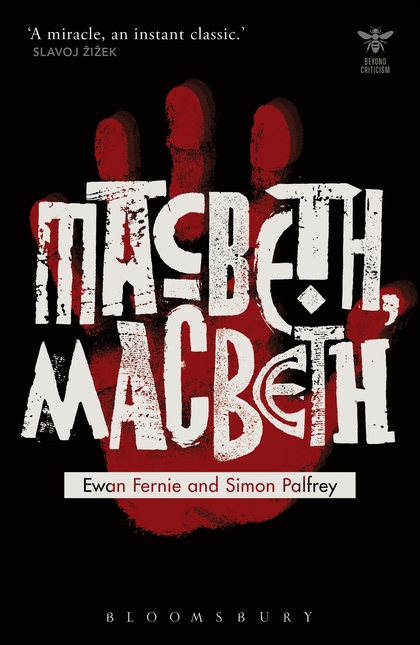 Macbeth, Macbeth: A Reading
Bloodhound Corner Bar, 454 Brunswick St, Fortitude Valley
Sunday 17 September, 5:00-6:00pm
All welcome.
The tragedy is done, the tyrant Macbeth dead. The time is free. But for how long? As Macduff pursues dreams of national revival, smaller lives are seeding. In the ruins of Dunsinane, the Porter tries to keep his three young boys safe from the nightmare of history. In a nunnery deep in Birnam Wood, a girl attempts to forget what she lost in war. Flitting between them, a tortured clairvoyant shakes with the knowledge of what's to come.

An unprecedented collaboration between two leading Shakespeareans, Macbeth, Macbeth sparks a whole new world from the embers of Shakespeare's great tragedy. 

The crow makes wing to the rooky wood...
***
Join Ewan Fernie and Simon Palfrey at Bloodhound for a reading from their experimental critical novel Macbeth, Macbeth (Bloomsbury, 2016). Questions and discussion welcome.
Free, but please register via Eventbrite as capacity is limited: https://www.eventbrite.com.au/e/macbeth-macbeth-at-bloodhound-tickets-37404605181
"Macbeth, Macbeth is as close as one can come to a quantum physics literary criticism – a reading which supplements the explicit text of a classic with the dense network of its 'superposed states', unmentioned presuppositions and implications. It is an analysis totally faithful to the original and at the same time totally contemporary. A miracle, an instant classic." – Slavoj Žižek.
Ewan Fernie is Professor of Shakespeare Studies at the Shakespeare Institute (University of Birmingham) at Stratford-upon-Avon, UK.
Simon Palfrey is Professor of English Literature at Brasenose College, University of Oxford, UK.