UQ's PEATLI Project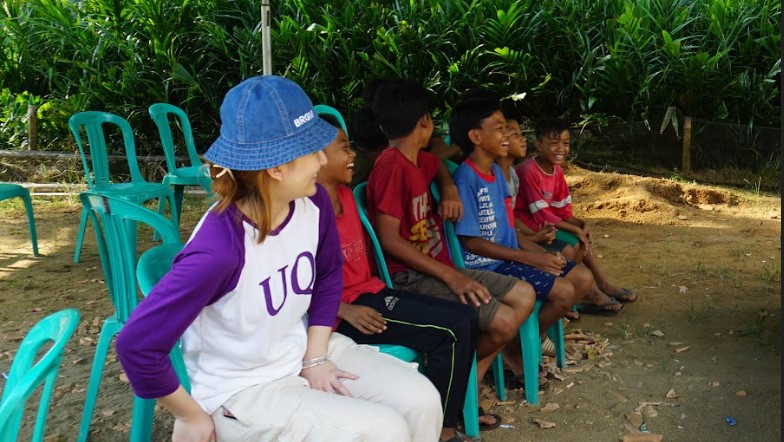 Travel to the jungles of Indonesia, engage with remote communities, and take your studies beyond the classroom. Travel grants are available for UQ students funded by the New Colombo Plan (NCP) Mobility Program and applications are now open for the 2024 iteration. We caught up with this year's PEATLI students to see why this experience is not to be missed.
---
PEATLI-4 – Working with Champion Communities to Effect Change
PEATLI stands for Peatland community Engagement And Transdisciplinary Learning – Indonesia. The project offers an international collaborative experience for students from all UQ programs. In July 2023, the fourth cohort of UQ students participating in the PEATLI project travelled to Indonesia to apply communication for social change practices to explore opportunities for effective community engagement in the country's peatland restoration program.
The PEATLI- 4 cohort focused on Jambi province, in particular the villages of Pandan Sejahtera and Catur Rahayu, both considered "champion" communities when it comes to peatland restoration efforts. In both communities, however, there is still a lot to be desired to achieve sustainable livelihoods out of the peatlands.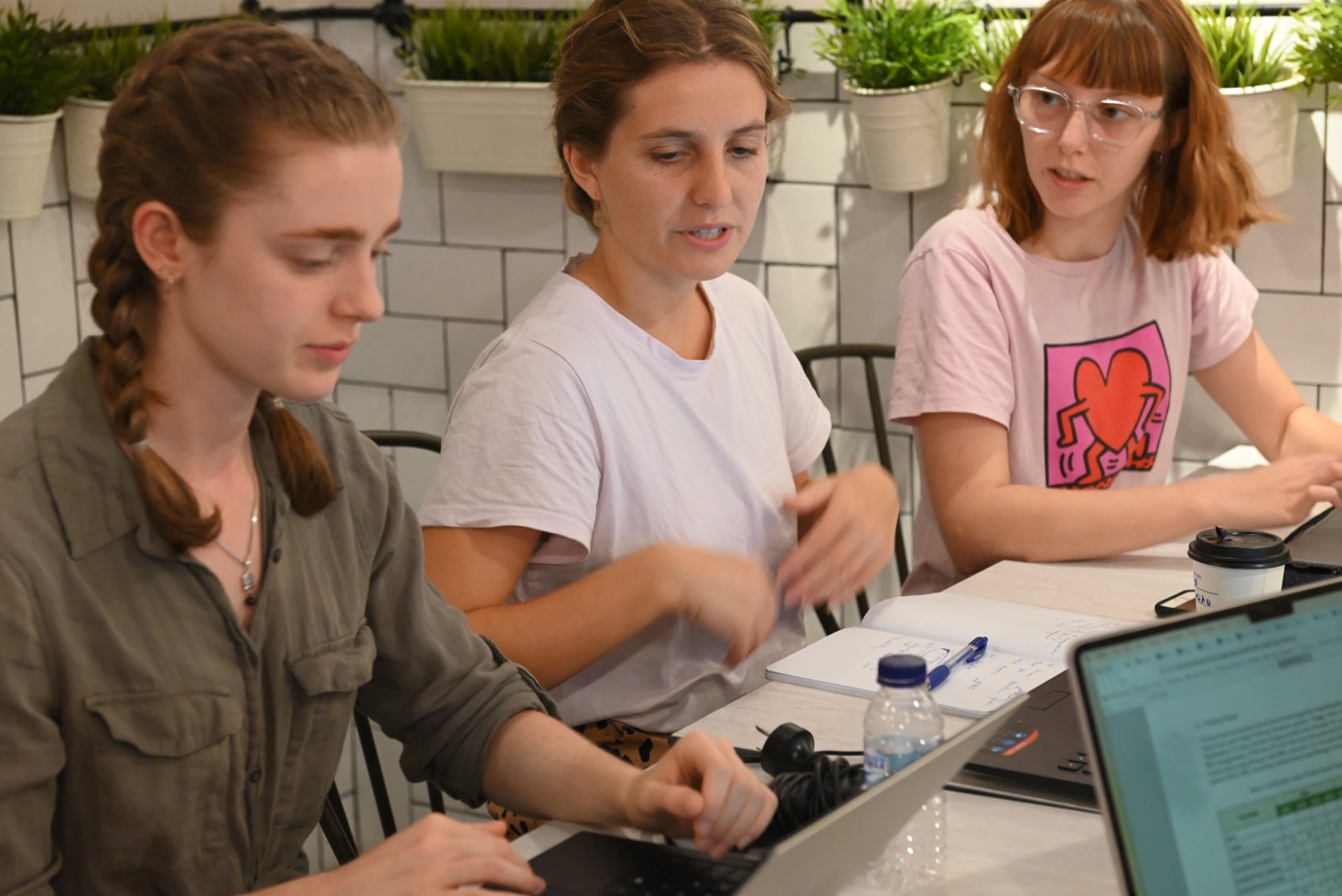 Associate Professor Elske van de Fliert, who runs the program, said of the opportunity for students,
"As university degrees become more and more specialised, global problems have become more and more complex and in need of transdisciplinary collaborations. Students rarely have a chance in their degrees to collaborate across disciplines. The PEATLI project offers this opportunity and, as such, tries to contribute to students' ability to work on complex issues once they enter employment. In addition, students learn to appreciate Indonesia's natural beauty, the friendly and hospitable people, and the fascinating cultures."
As part of the experience, students lived in a local village and engaged directly with the community. River O'Neil (Bachelor of Education (Secondary)/Arts) said of the experience, "We were warmly welcomed, and it was amazing to learn about the peatlands and community in such an immersive and hands-on way."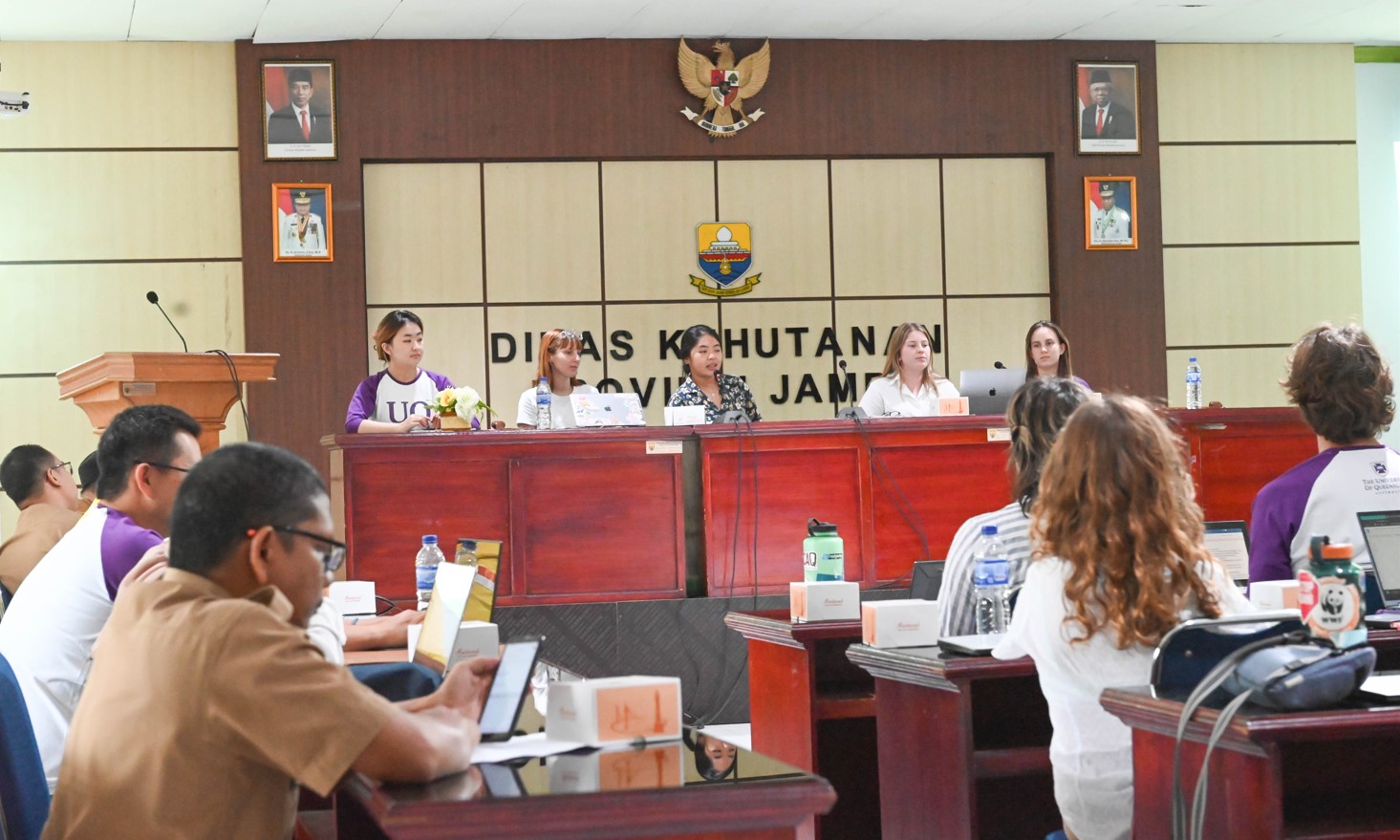 The PEATLI-4 team explored the peatland management conditions in the area from the perspectives of various community groups, as well as government officials facilitating the restoration efforts. They identified key stakeholders, including restoration groups, farmer and women groups, and facilitated participatory activities with them. The team was then able to identify whether the government's program activities were relevant and helpful to the community's needs.
Before going to the field, the UQ team was taken on a whirlwind tour through the bustling city of Jakarta by students from Universitas Indonesia, who introduced them to Indonesian culture and history. Students experienced the world-heritage art of batik and learned traditional dances, whilst also forming life-long friendships.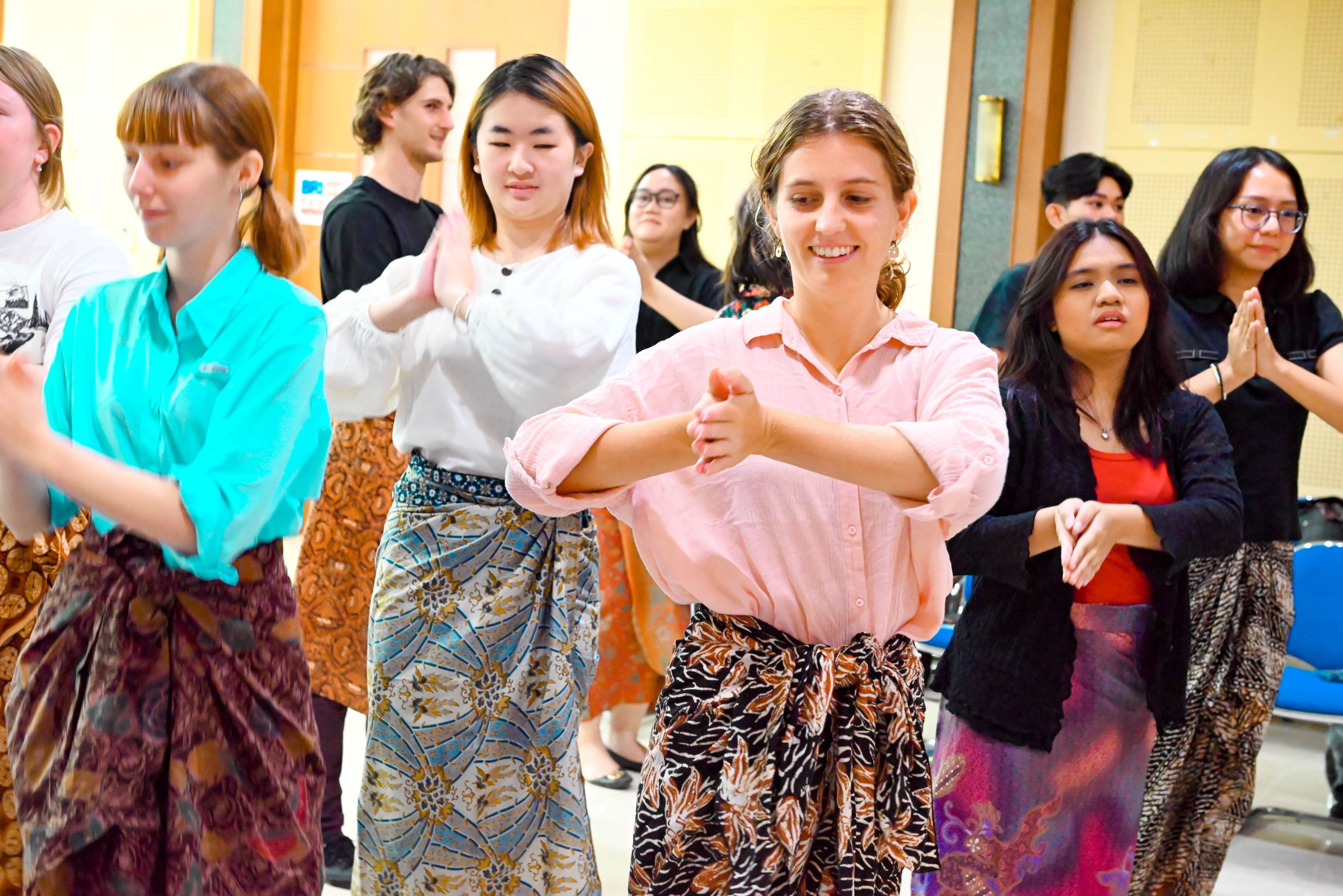 Magali Rochat (Bachelor of Journalism/Science) enjoyed seeing the "stark contrast between the loud and busy city of Jakarta and the quiet, peaceful, and green villages in Jambi province."
She continues, "By using my degree in a hands-on way, it demonstrated how much I had learned at UQ and showed the behind the scenes of education curriculum design. The PEATLI project has definitely helped my future career."
UQ student Tim Terton describes how the limited free time during the fieldwork in the villages was filled with delicious home-cooked food, watching the village badminton competition, or participating in a volleyball game with the local youth – memories that will last a lifetime.
UQ student Vanessa Eagles, who participated in PEATLI-1 as an undergraduate communication student and in PEATLI-4 as a postgraduate environmental management student, notes that PEATLI provided her with ample opportunity to reflect, learn, and improve her professional and personal skills, which helped to kick off her career in the community development space.
---
Upcoming Opportunities to Join the Program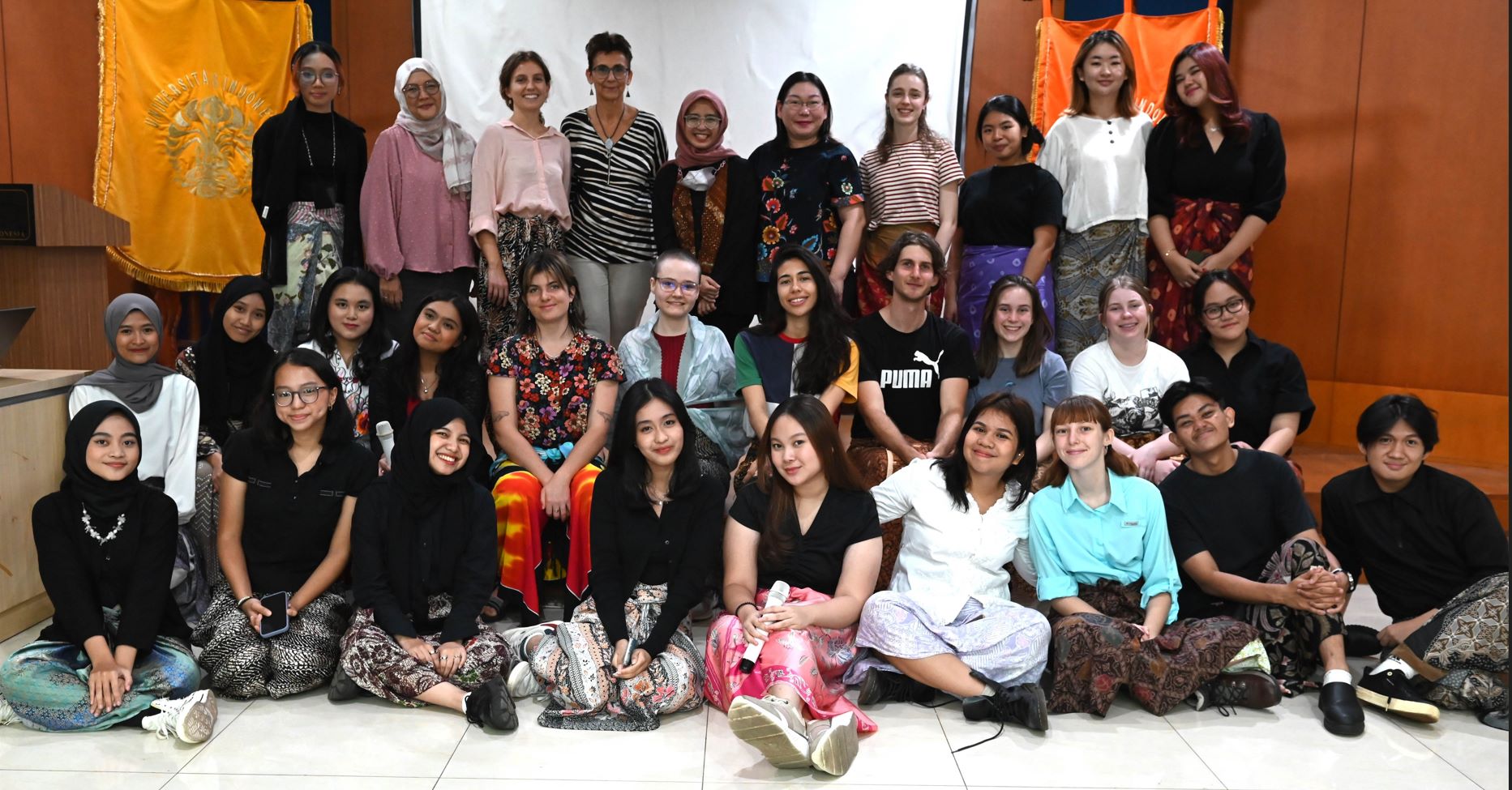 Following the success of the previous four cohorts of the PEATI project, in the fifth and sixth iteration of UQ PEATLI students will travel to Lombok, to explore the intricacies of poverty alleviation, with PEATLI now standing for Poverty, community Engagement And Transdisciplinary Learning – Indonesia. PEATLI-5 will occur this November (2023) and PEATLI-6 is next July (2024).
Poverty remains a world-wide issue, and is particularly tangible in many Indonesian communities. PEATLI-5/6 therefore aims to unravel the programs and policies in place within a specific Indonesian province to address the United Nations' 2030 Agenda for Sustainable Development, in particular SDG-1: End poverty in all its forms everywhere. The PEATLI students' mission will be to explore how local programs offer sustainable solutions for rural communities.
In addition, students will try to identify ways how communities can become more effectively empowered and engaged to achieve the targets of SDG-1.
---
This is What UQ Students Say About the Program.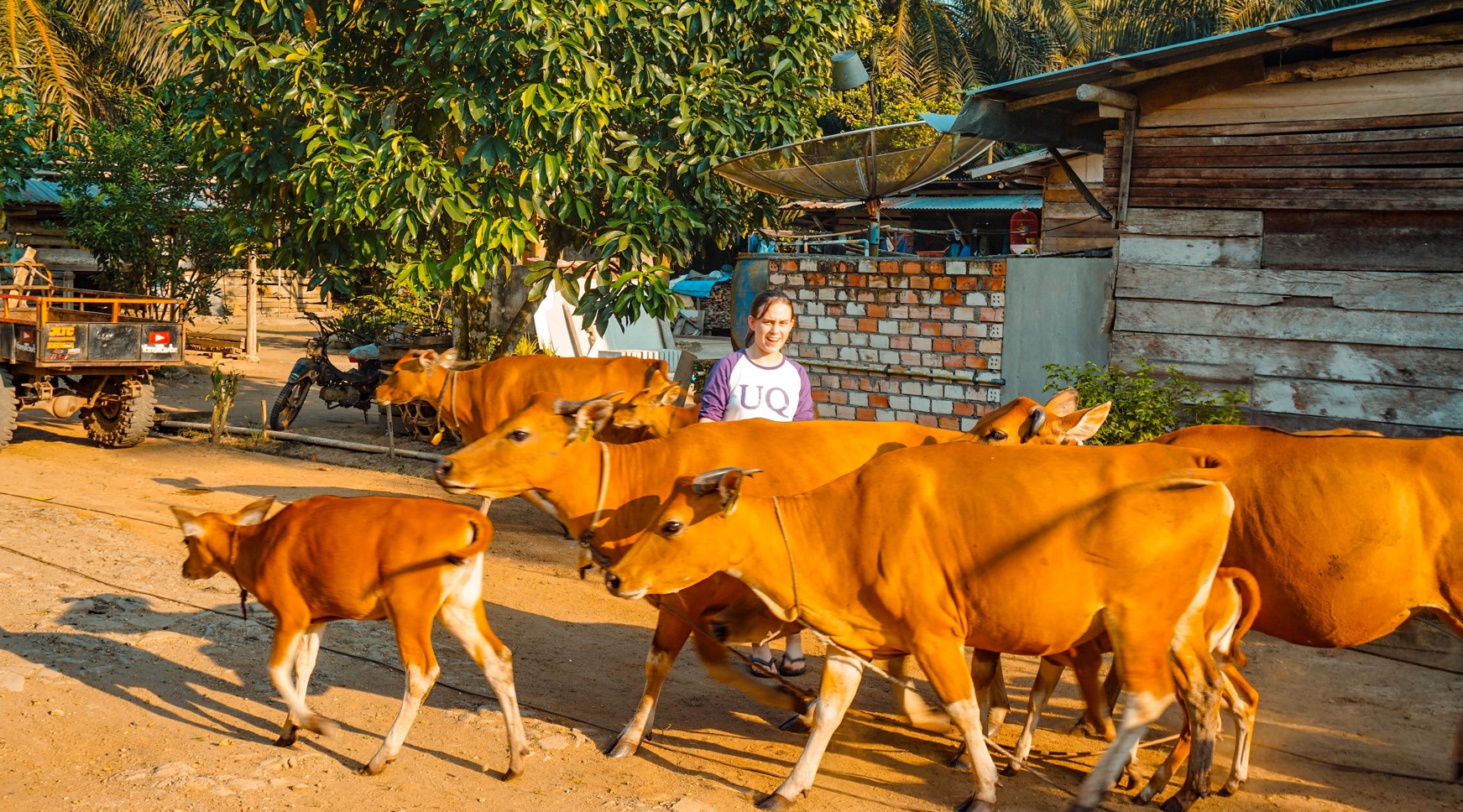 "Just sign up!! Seriously!! PEATLI is a life changing experience. You learn so much and get to collaborate with some amazing people on a project that can make real change." - River O'Neil
"Do it. It's such a great experience and no matter what you are studying you will learn skills that will help you in your career and in your personal life. The food there is also to die for." - Magali Rochat
"I am grateful for this PEATLI experience as it has further broadened my perspective and has provided the invaluable opportunity to connect the theory and abstract learning from my university degree with real-life fieldwork. This experience has gifted me with new friends both at UQ and in Indonesia, a rekindled fire for creating positive change, and memories that I will cherish for life." - Tim Terton
"PEATLI is a personal and professional experience that produced endless learnings - an experience I still draw on in my reflections on career and self. I cannot recommend participating in the PEATLI Project highly enough." - Vanessa Eagles
---
Any Questions or Want to Learn More?
About the PEATLI Project, contact Associate Professor Elske van de Fliert
About UQ travel arrangements and insurance, contact Mr Sven Fea
About NCP funding, contact Ms Katie Smith
Written by Lindsey Arnold