In line with the Chair's obligation to lead public debate, Professor Greste frequently delivers public lectures and talks, and regularly appears on panel discussions about press freedom. He is also passionate about developing the next generation of journalits through programs such as The ABC Pitch. Here you will find upcoming events, and links to available recordings of past speeches.
Date: Tuesday 13 October 2020
Time: 5 -5.45pm AEDT
Register: programaustralia@asiasociety.org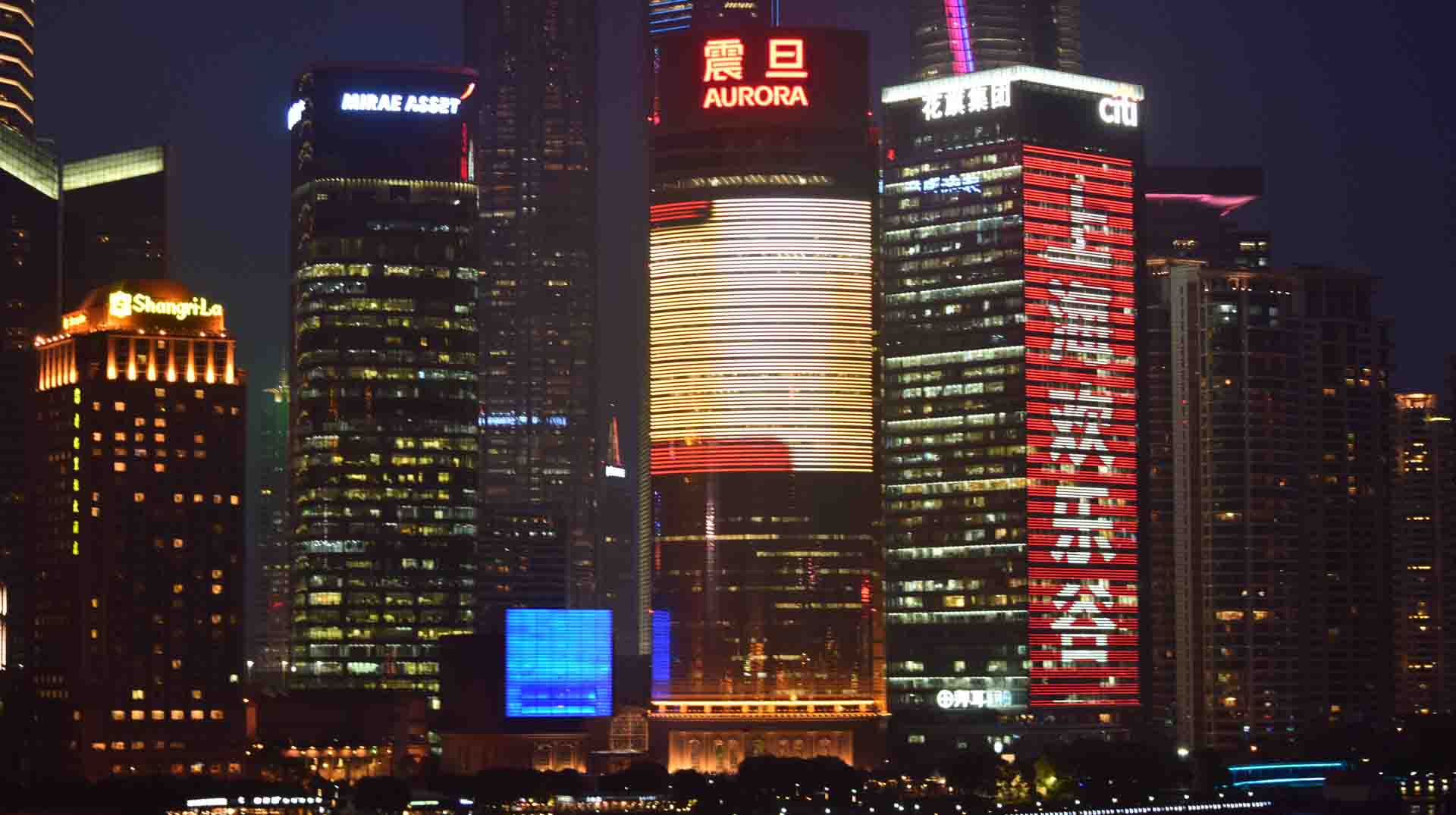 The recent departure of Australia's Bill Birtles (ABC) and Mike Smith (AFR) from China, and the continued detainment of Australian journalist Cheng Lei, has raised important questions about the country's approach to press freedom, its deteriorating relationship with Australia – and many other nations – and its ambitions as an assertive global power.
Asia Society Australia and the Alliance for Journalists' Freedom invite you to a public panel discussion with former China foreign correspondents and analysts. This forward-looking conversation focuses on the consequences of this apparent censorship and the loss of a more free and open coverage of a critically important country.
This event is open to the public and will run as webcast only. Registration is essential.
---
Date: Friday 16 October 2020
Time:  3.30pm - 4.45pm
Register: https://qut.zoom.us/webinar/register/WN_-gX9EjpPRyybGR3Hl5w_5g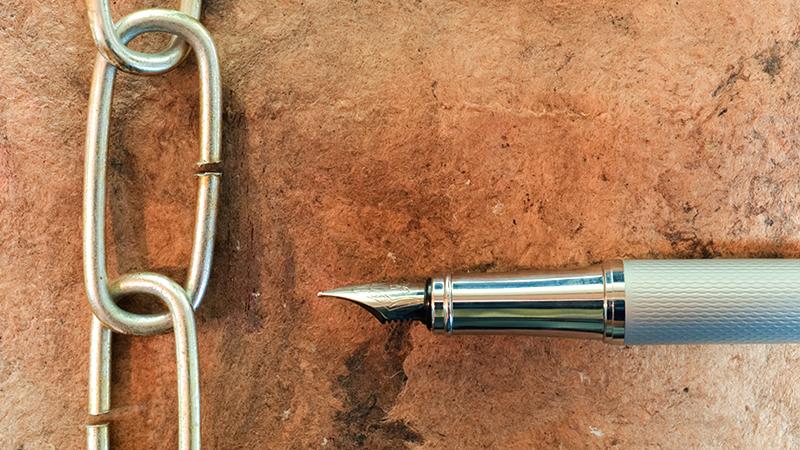 The imprisonment of Peter Greste along with two of his Al Jazeera colleagues in Egypt in 2013 on terrorism charges has been followed in recent years by similarly concerning incidents in Australia and overseas that have thrown a sharp spotlight on the erosion of press freedom. In this Grand Challenge Lecture, Peter Greste explores how journalism became a target and what we can do about it.
The Peter Greste Award rewards people who have made a substantial contribution towards defending and enhancing freedom of speech in the Baltics.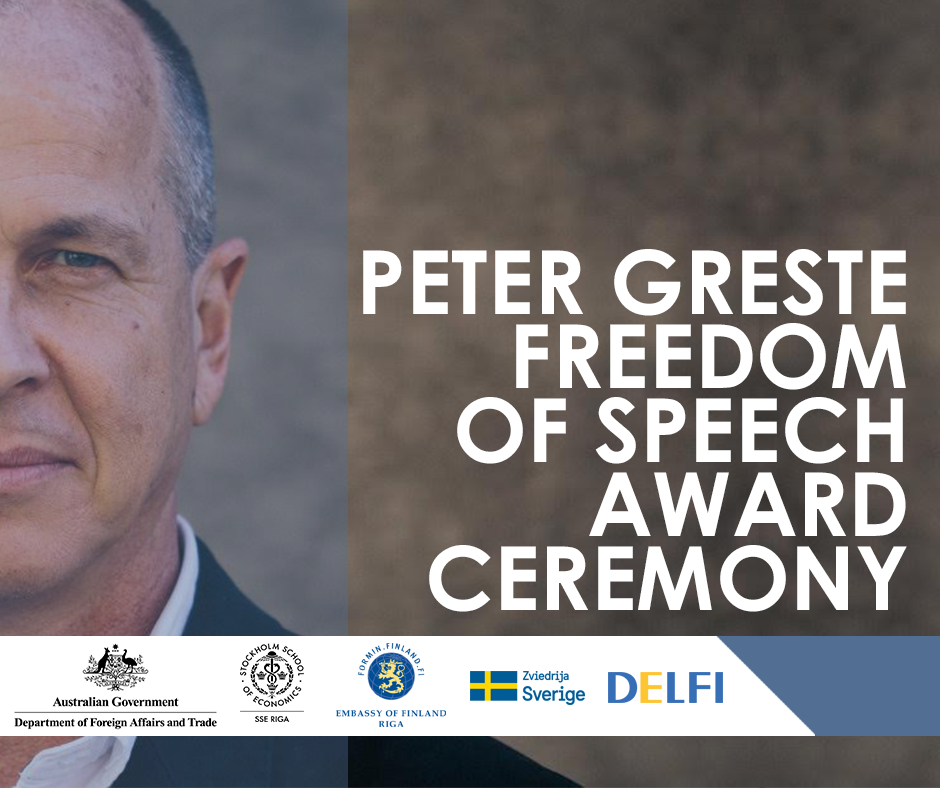 Nominations may be made through the online nomination form. The jury will choose one winner from each Baltic country (Estonia, Latvia and Lithuania).
The jury for the award represent journalists and human rights organisations from the Baltic States, and ARTICLE 19 - an international human rights organisation defending freedom of expression and information around the world.
Professor Greste has Latvian roots and actively supports freedom of speech in the region.
In addition to public recognition and gratitude, the winners of the Greste Freedom of Speech Award will receive a symbolic monetary gift of 500 euros. 
Conversation with The Asia Society and AJF
Journalism in the Age of Terror - The Griffith Lecture by Peter Greste
Peter Greste: Full address to the National Press Club
Data Science in the News Webinar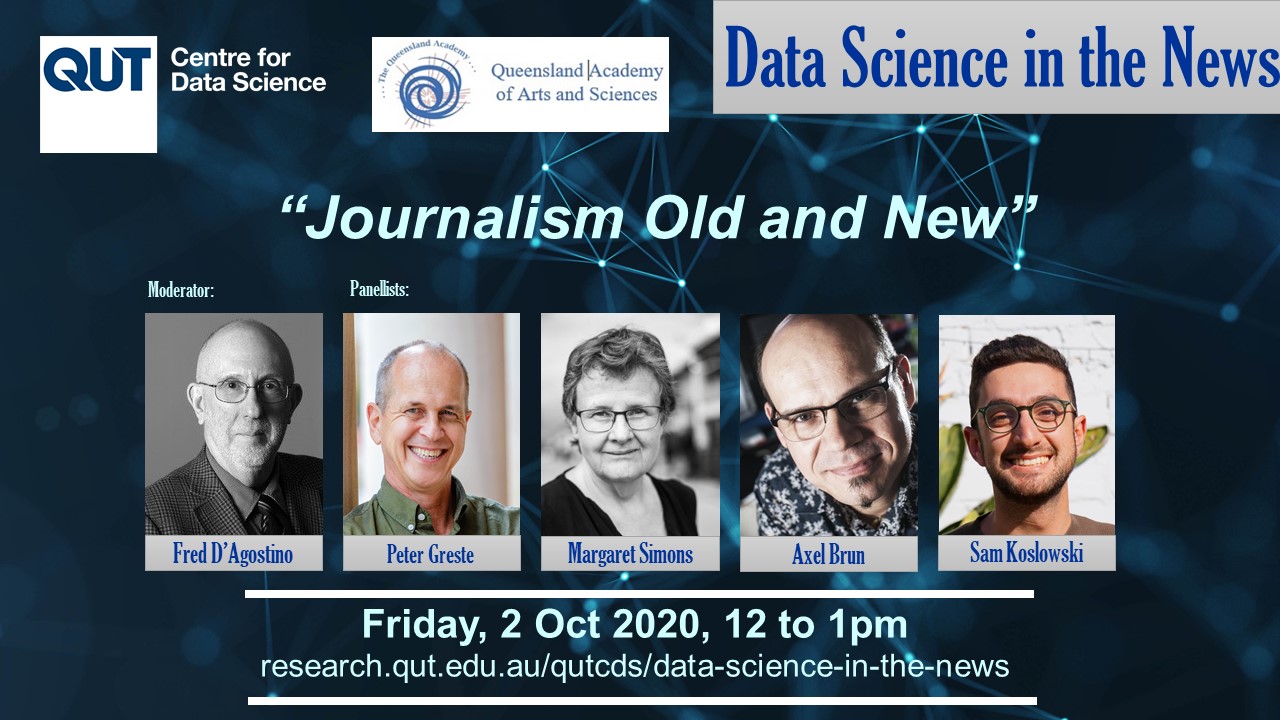 Date: Friday 2 October 
Time: 12-1pm AEST
This webinar will look into "Journalism New and Old" with a data science lens. There will be a Q&A session at the end. This webinar series is brought to you by the QUT Centre for Data Science and the Queensland Academy of Arts and Science.
Don't forget to register here to get the webinar link. The link will be emailed to registrants on the day of the webinar.
Moderator: Emeritus Professor Fred D'Agostino – Vice-President(People and Culture), Queensland Academy of Arts and Science 
Panellists:
Professor Peter Greste - UNESCO Professor of Journalism, The University of Queensland
Associate Professor Margaret Simons - award-winning freelance journalist and Honorary Principal Fellow at the Centre for Advancing Journalism, University of Melbourne
Professor Axel Bruns - Professor, Digital Media Research Centre, Queensland University of Technology
Sam Koslowski - Founder of The Daily Aus
---
NetThing 2020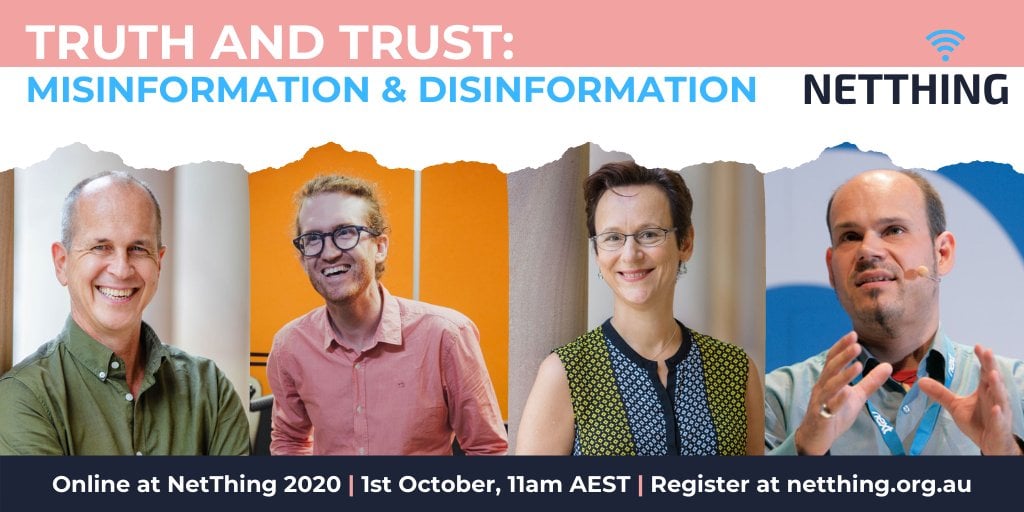 Date: Thursday 1 – Friday 2 October 2020
Join an expert panel (including the School's Professor Peter Greste and A/Professor Nic Carah) to discuss issues related to truth and trust in an era characterised by disinformation and misinformation: http://bit.ly/30bPOKX
---
Webinar – A Conversation on Democracy, the Rule of Law and Media Freedom, with Baroness Helena Kennedy QC and Professor Peter Greste.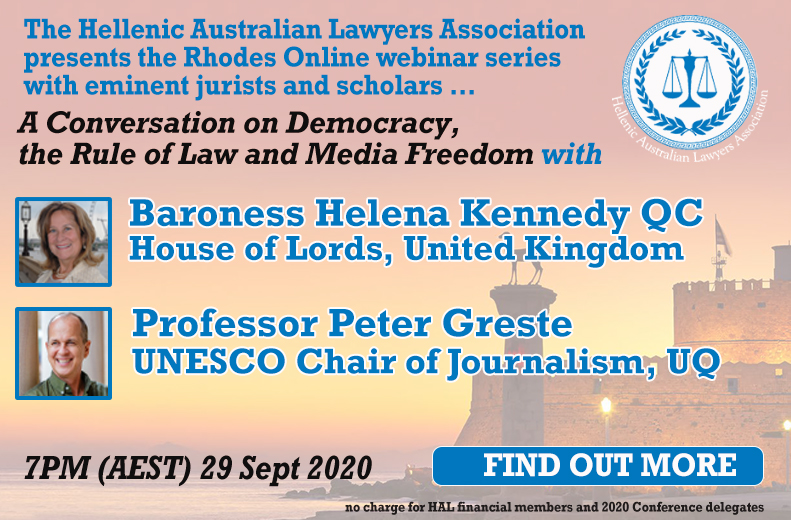 Date: 29 September 2020
Time: 7-8pm
Register: https://hal.asn.au/events-base/webinar-kennedy-qc-and-greste-29-sep-2020/
Hellenic Australian Lawyers Association will present a webinar on 29 September 2020, featuring Baroness Helena Kennedy QC and Professor Peter Greste in conversation on the topic of "Democracy, the Rule of Law and Media Freedom".
---
2020 Paul Bourke Award Presentation: Press Freedom and National Security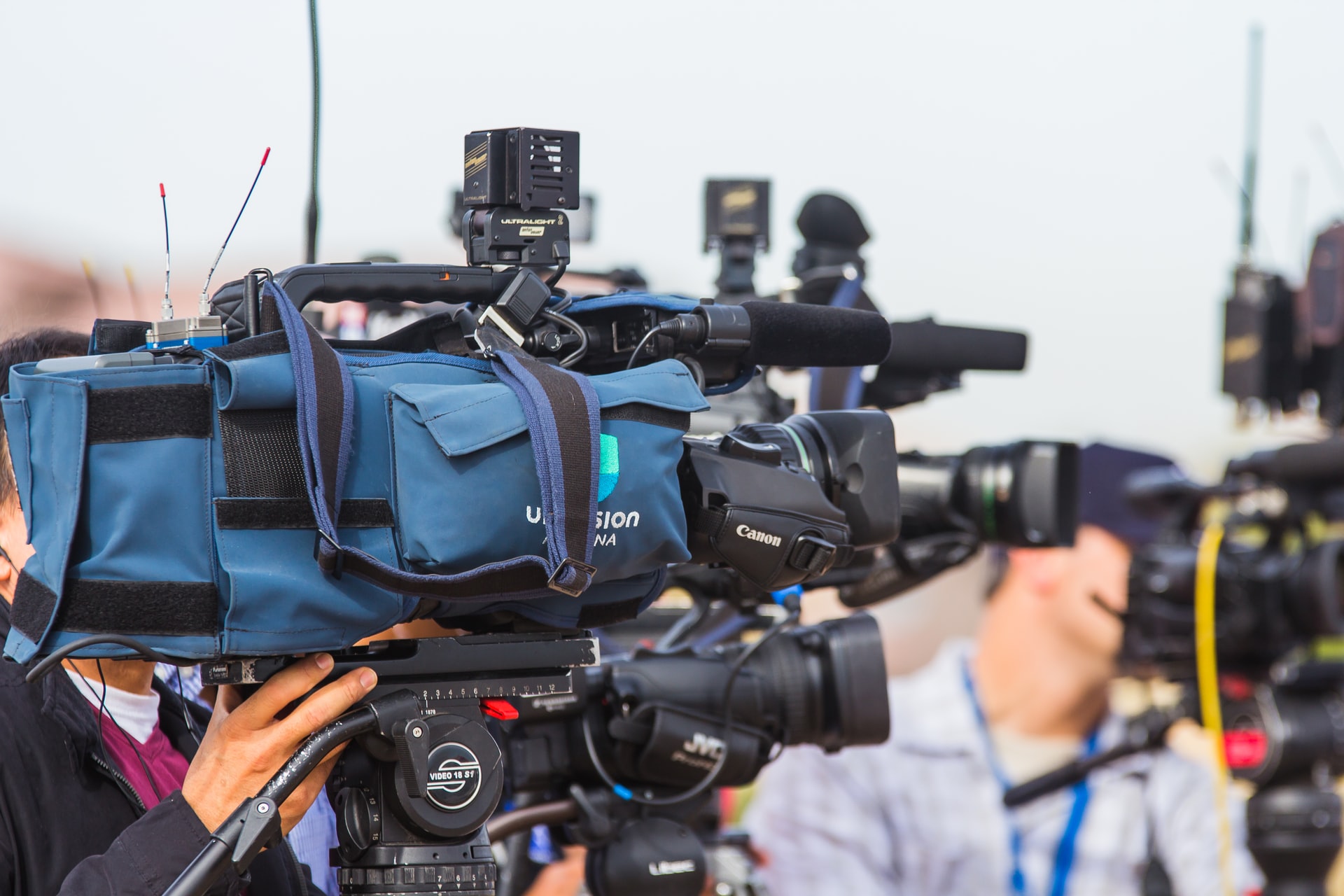 Date: 11 September 2020
Time: 4–5pm
Register: https://socialsciences.org.au/events/dr-rebecca-ananian-welsh-in-conversation-with-professor-peter-greste/
In this interview, award-winning journalist, press freedom advocate and UNESCO Chair in Journalism and Communications, Professor Peter Greste, speaks with 2019 Paul Bourke Award winner Dr Rebecca Ananian-Welsh about an interdisciplinary research project which maps and unpacks the impacts of Australian national security law on press freedom. In doing so, the project examines the relationship between the law and journalistic process, identifies how legislation 'chills' speech, and sets a path for law reform to support Australian media in its critical fourth estate role.
The Paul Bourke Lectures are named in honour of the late Paul Francis Bourke (1938–1999), President of the Academy of the Social Sciences in Australia from 1993–1997. These lectures are presented each year by the recipients of the previous year's Paul Bourke Awards for Early Career Research.