S.W Brooks Public Lecture | "Here I Must Reach:" The Demands of Indigenous Texts
"Here I Must Reach:" The Demands of Indigenous Texts
What do Indigenous texts demand of us as readers? What do they demand of literary and cultural studies critique in the twenty-first century? What demands do Indigenous texts issue for universities, communities, publishers, writers, and scholars? Writing in her 1979 poem "Education Week" about her experience of teaching in Australia, Māori writer Evelyn Patuawa-Nathan observes that her Aboriginal school students "reach among comments/ for names of cousins/ and brothers/ and fathers." Two decades later, writing about her experience of visiting New Zealand in her 2001 poem "from turtle island to aotearoa," Anishinaabe (First Nations Canadian) poet Kateri Akiwenzie-Damm reflects on being Indigenous-from-elsewhere in Indigenous-from-here space, and realizes: "Here I must reach across an ocean to find the right words." For both poets, an act of reaching is demanded both through and by the presence of Indigenous words. 
Although accounts of Indigenous writing often focus on Indigenous/non-Indigenous encounters, and on Indigenous texts in the context of specific nation states, this talk is interested in Indigenous/Indigenous connections. This focus demands and makes possible simultaneous attention to the Indigenous (local) and the Indigenous (global); it walks the line between Australian, transnational, settler colonial and Indigenous conversations. Taking Patuawa-Nathan's and Akiwenzie-Damm's poems as starting points for discussion, and working with a range of published, unpublished and missing texts, the talk will in order to explore the kinds of "reach" which are made visible, compelled and modelled by Indigenous literary, cultural and scholarly texts. Ultimately: what demands, and risks, and promises, are contained in Indigenous acts of writing?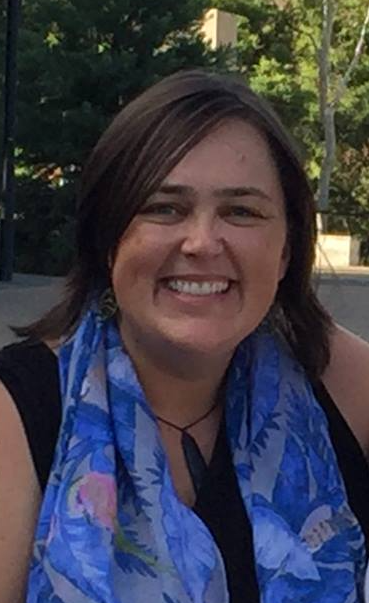 Alice Te Punga Somerville (Te Ati Awa, Taranaki) writes and teaches at the intersections of Indigenous, Pacific, literary and cultural studies. Having studied at the University of Auckland to MA level, she completed her PhD in English (with a graduate minor in American Indian Studies) at Cornell University.
Her first book, Once Were Pacific: Maori connections to Oceania (Minnesota 2012), was awarded the prize for Best First Book 2012 in Native American and Indigenous Studies from NAISA, the preeminent scholarly association for Indigenous Studies. She has published widely across her fields of research and is presently completing two book projects: 'Indigenous-Indigenous Encounters' and ' Ghost Writers: the Maori books you've never read.' 
She has taught in English at Victoria University of Wellington (New Zealand) and University of Hawai'i-Manoa (USA) and is currently based in the Department of Indigenous Studies at Macquarie University (Australia). She also writes the occasional poem.
---
RSVP to Brittany Smethills by Friday 22nd April for catering purposes (b.smethills@uq.edu.au)