In 1993 in Amsterdam a landmark symposium, 'Context 01: Active Pooling, the New Theatre's Word-Perfect', took place focusing on the theory and practice of contemporary theatre. The initiators of this conference started out with the recognition of a fundamental shift in the dramaturgical landscape: that "in many countries a form of theatre is being produced which answers to paradigms other than the traditional (reflected significantly in the play's dramaturgy), and the realisation that there is currently no terminology available to describe those paradigms in all their aspects" (Van Kerkhoven: 1995). Through the pioneering work of Marianne Van Kerkhoven and her colleagues, this new paradigm, new dramaturgy, a process-oriented way of working, gained not only a name, but a growing terminology, case studies of its processes, and explorations of the questions it posed. 
Twenty years later, in 2014, an edited volume (the first in the field), was published by Bloomsbury Methuen Drama, New Dramaturgy. International Perspectives on Theory and Practice, as a collective stock-tacking on how far the field has advanced. In the foreword the editors of the volume stated: "New dramaturgy does not replace traditional dramaturgy; it incorporates it into a wider paradigm. This paradigm acknowledges the multitude of theories and aesthetics, and the diversity of practices (…). They are in continuous dialogue and interaction with one another, and are in a constant motion."
Five years after the publication, the editors of this international bestseller volume,  Katalin Trencsényi and Bernadette Cochrane, share the podium with award-winning playwright Stephen Carleton and leading Australian dramaturg Kathryn Kelly to explore together what is new dramaturgy in their own practices and what can dramaturgy in the 21st century become. 
Participants: Katalin Trencsényi, Bernadette Cochrane, Stephen Carleton, and Kathryn Kelly
Event Details: 4:30pm arrival for 4:45pm start and 6.00pm drinks and light refreshments.
Katalin Trencs
ényi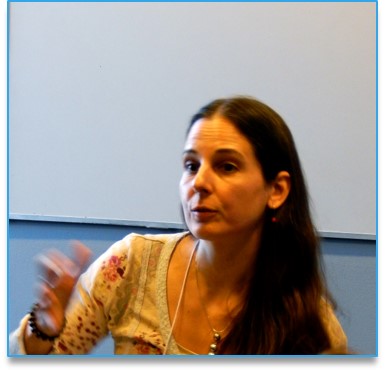 Katalin Trencsényiis a dramaturg, researcher, and theatre-maker. Her areas of specialization are: contemporary theatre and performance, dance dramaturgy, collaborative processes, new drama development, and European director's theatre. As a London-based freelance dramaturg, Katalin has worked with the National Theatre, the Royal Court Theatre, Deafinitely Theatre, Corali Dance Company, and Company of Angels, among others. As a theatre-maker Katalin has worked and taught internationally: in Belgium, Canada, Lithuania, Poland, Russia, and the US. Katalin is the author of Dramaturgy in the Making. A User's Guide for Theatre Practitioners (Bloomsbury Methuen Drama, 2015), editor of Bandoneon: Working with Pina Bausch (Oberon Books, 2016), and co-editor with Bernadette Cochrane of New Dramaturgy: International Perspectives on Theory and Practice (Bloomsbury Methuen Drama, 2014).
As a visiting lecturer Katalin has taught at the University of Kent, the Guildford School of Acting (University of Guildford), Kingston University, Falmouth University, and the Royal Central School of Speech and Drama. From 2015 – 2019 she worked as an associate lecturer at the Royal Academy of Dramatic Art (RADA). Currently Katalin is the 2019 Drama Creative Fellow at the University of Queensland.
Bernadette Cochrane

Bernadette Cochrane is a Lecturer in Drama at the University of Queensland. Publications include New Dramaturgy: International Perspectives on Theory and Practice (Methuen Drama, co-edited with Katalin Trencsényi) and "Screening from the Met, the NT, or the House: what changes with the live relay". Theatre to Screen. Spec. issue of Adaptation, July 2014 (with Frances Bonner), "Blurring the Lines: adaptation, transmediality, intermediality, and screened performance?" for the Routledge Companion to Adaptation. Bernadette is a contributor to the Cambridge Encyclopedia of Stage Directors and Directing (2019). She sits on the board of the Migrant Dramaturgies Network. This international research network was initially developed in partnership with New Tides Platform (UK) and the Centre for Theatre Research at the University of Lisbon, Portugal.
Stephen Carleton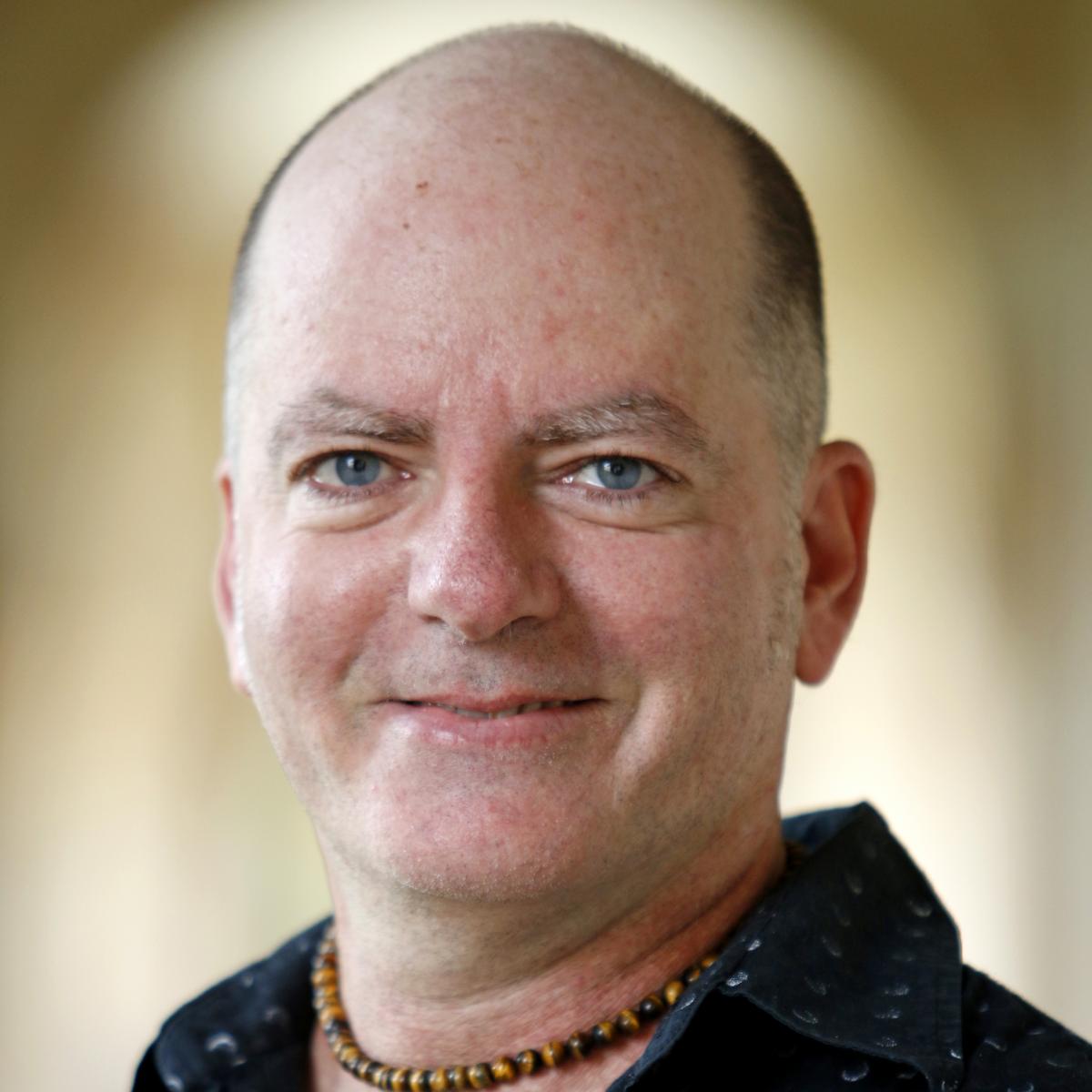 Stephen Carleton is one of Australia's leading and award-winning playwrights. Based in Brisbane, his work has been produced across the nation by companies ranging from regional independents all the way up to Australia's leading state theatre companies. He is one of only two playwrights nationally to win both major theatre industry awards for new writing: the Patrick White Playwrights' Award (Sydney Theatre Company) for Constance Drinkwater and the Final Days of Somerset and the Griffin Award for Best New Australian Play (Griffin Theatre Company) for The Turquoise Elephant.
Stephen is a senior lecturer in Drama at The University of Queensland, where his research focusses on contemporary Gothic drama, postcolonial theatre, and contemporary and C19th Australian drama. He supervises postgraduate students in theatre studies, playwriting, screenwriting and dramaturgy. He teaches across the Drama program, and in 2019 is Director of the Centre for Critical and Creative Writing in the School of Communication and Arts.
Stephen is also an assessor for the Australia Council of the Arts (Theatre Fund), and was Chair of the National Playwrights Committee for the Australian Writers' Guild in 2015/16.
Kathryn Kelly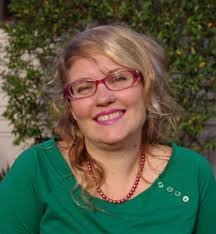 Kathryn Kelly is a dramaturg and theatre historian and is currently a Lecturer at QUT in the Performance Studies area in the Faculty of Creative Industries. She completed her PhD on the Pedagogy of Dramaturgy in 2017 at the University of Queensland and has taught extensively in the last seven years at Institutions including, Western Australian Academy for the Performing Arts (WAAPA), Flinders University, Griffith University, and Southbank Institute of Technology. Her publications include a history of Australian dramaturgy 2000-2010 in Catching Australian Theatre in the 2000s (Australian Theatre Series, Bril) as well as with the Australasian Drama Studies journal and various industry journals. Kathryn was a critic with Realtime and contributor to the Fanciful Fiction Auxiliary. She is currently company dramaturg with award-winning, all-female theatre company, Belloo Creative, who are the Company in Residence at Queensland Theatre. Her dramaturgy practice is in text-based theatre, dance and contemporary performance. She has worked for every major festival and theatre company in Queensland; nationally for Theatreworks (Melbourne); Malthouse (Melbourne); Playwrighting Australia (Sydney) and the Darwin Writers Centre and internationally for the Factory Theatre and Cahoots Theatre Projects in Toronto, Canada. Formerly, she has worked as CEO of Playlab (2004-2008), Australia's second largest theatrical publisher and as Resident Artist for World Interplay, the largest festival for young playwrights in the world. She has also worked for Arts Queensland and other arts organisations in her twenty-five years in the performance sector.
Venue
Sir Llew Edwards Building (Building #14),
St Lucia Campus