Professor Tom O'Regan was a pioneering scholar and much-loved colleague, who sadly passed away on 17 July 2020.
He was a key figure in the development of cultural and media studies in Australia and had an international reputation for his work in screen policy studies. His research publications reflect his abiding interest in the production studies of film, television, and new media; audience measurement of broadcasting; and cultural institutions.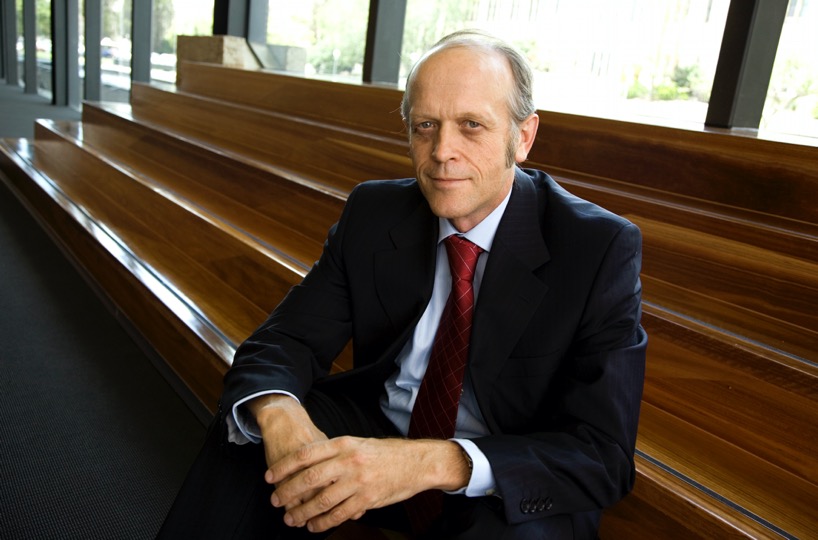 The School of Communication and Arts held a service in memory of Professor Tom O'Regan on 4 September 2020, which can be viewed below:
---

Professor O'Regans major works include his magnum opus Australian National Cinema (1996). He was the co-author of The Future for Local Content (2001); Cinema Cities/Media Cities (2003); The Film Studio: Film Production in the Global Economy (2005); Local Hollywood: Global Film Production and the Gold Coast (2010); and Rating the Audience: The Business of Media (2011). He co-edited Mobilising the Audience (2002) on audience development strategies in the arts and media sectors and also several thematic journal issues on cultural and media policy topics, including issues on "Creative Networks" (2004), "Ratings in Transition" (2002), and "Culture: Industry, Development, Distribution" (2002). He co-founded Continuum: Journal of Media & Cultural Studies, which he edited from 1987 to 1994. 

In addition to his prolific and influential research output, Professor O'Regan held a series of key leadership roles throughout his career. He was Director of the Centre for Research in Culture and Communication from 1996 to 1998 at Murdoch University and Director of the Australian Key Centre for Cultural and Media Policy at Griffith University from 1999 to 2002. He was Australia's UNESCO Professor of Communication from 2001 to 2003 and elected a Fellow of Australian Academy of the Humanities in 2002.

Professor O'Regan joined The University of Queensland as Professor of Media and Cultural Studies in 2004. He served as Head of the School of English, Media Studies, and Art History from 2005 to 2008 and acting Head of the School of Communication and Arts in 2016. He was Associate Dean Research in the former Faculty of Arts from 2010 to 2011.

Professor O'Regan's passing has been met with enormous sadness among his colleagues at UQ and in the humanities community around the world. Tributes have noted his staggering intellectual breadth and boundless curiosity, his quick wit and humour, collegiality, and his tremendous skill in mentoring junior colleagues across disciplines. He leaves behind an important and enduring legacy of humanities research at UQ.

We extend our deepest sympathy to Tom's family, friends, and colleagues.
The School asked those who new Professor O'Regan best to share their memories and stories.
You can view some of these below. 
If you would like to contribute to this page please email sca.events@uq.edu.au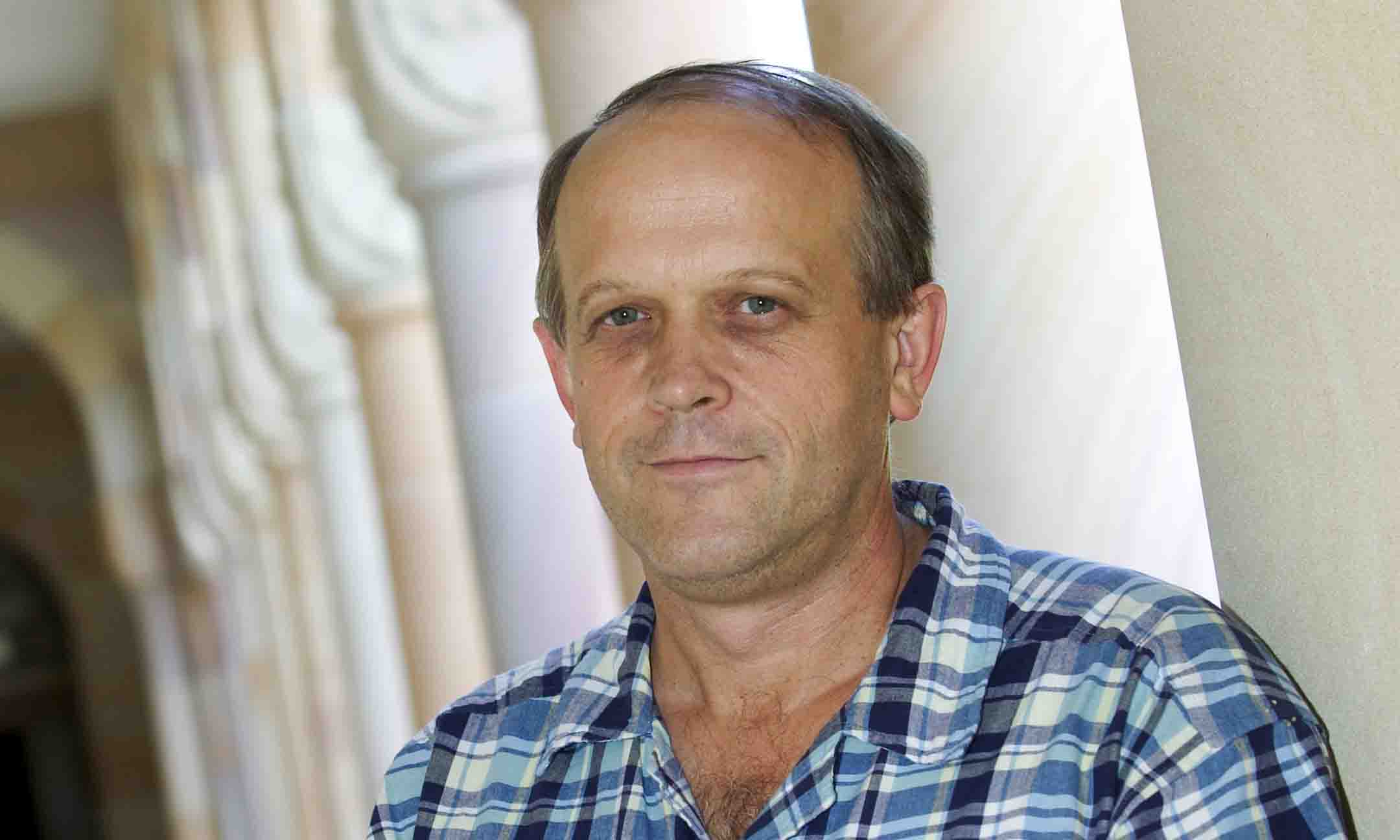 ---
Associate Professor Kim Wilkins
The first time I had to meet with Tom, straight out of my PhD and still on contract work, I was so nervous that I brought a list of things I needed to talk to him about so I wouldn't forget anything. I heard back later that when he saw me turn up with an actual list, it made him nervous! I will miss his curiosity, his volubility, his generosity, but most of all his kindness. He was a good human being. One of the best.
---
Honorary Professorial Fellow (Melbourne Graduate School of Education) Philip Mead
Tom was the very best of colleagues. Over a decade we worked together on a project about the history of Australian film criticism, emerging out of a mutual interest in Kenneth Slessor's writing about film for the popular press. While I knew something of Slessor's film writing and the history of Smith's Weekly, Tom knew about early film writing by forgotten writers like Erle Cox ('The Chiel'), Beatrice Tildesley, Josephine O'Neill, and Lalie Cray Seton. Actually, he knew a lot about a lot of things, most obviously the history of cinema in Australia, a topic of unending fascination to us both. But we were always going off on tangents, as well – about Queensland Labor history, intersections of our families in St George and at Downlands College, about history of the universities in WA, about the psycho-biography of Vice Chancellors, Slessor's connections to George Silk, Damien Parer, and Ron Maslin Williams in New Guinea during World War II, and the technologies of the arrival and distribution of the talkies in Australia in 1929. In our discussions there was always much humour about the astonishing turns in human lives. This research was driven by our sense of a puzzlingly overlooked aspect of media and writing history in Australia, a history with wide and deep cultural contexts. We alternated between the theoretical questions, the archival retrieval of individual writers' papers, and trawling the newspapers and journals. I would flail about with half-formed ideas and impressions and Tom would always remind me of the specifics of the social contexts and personal lives of the writers we were researching. It was always about human lives. One of things that was very important to us, in the midst of constant disciplinary and institutional disruptions at our universities, was the work and careers of younger colleagues, something we talked about a lot. I'll miss him hugely but am determined, in collaboration with our younger colleague Huw Walmsley-Evans, to continue this research.
---
Dr Venero Armanno
I've worked at UQ since 2002 and in that time Tom O'Regan was always a most helpful colleague. He seemed always to have time to talk about work matters, or writing, or films – anything really. He simply had a generous spirit that I appreciated very much, especially when times were tough, of which there have been a few.
Most people in CommArts might probably say the same sort of thing about Tom, but a different sort of moment stands out for me.
While he was Head of School my book The Dirty Beat (which featured a fictional rock and jazz drummer living in 1980s Brisbane) was launched at The Powerhouse. To help things along the publishers – UQP – booked a real rock band by the name of Mexico City. The band opened proceedings with about half a dozen of their raucous original songs, and a great time was had by all.
Despite that good time, book launches are always times of anxiety for writers – you never know who will turn up or if no one at all will show. This time around we had a big crowd. Late in the signings I looked up and, bang, there was Tom's smiling face, new copy of The Dirty Beat in hand. Tom had not only made the effort to come to my launch, but he'd waited patiently in the signing queue for a long time.
So what sticks with me most is that Tom's face was still suffused with excitement about the subject matter of the book and the band that had just played. For just a little while he'd regressed into what we probably all understand: we're kids at heart, and good loud music can just get that inner-kid off.
We talked fast while others waited. Well, Tom talked fast. As usual he had plenty to say. This time though it wasn't about his métier, film and television, but rock music, something I would never have expected. He wanted to introduce me to a member of his family, a songwriter, producer and drummer, and he asked that I sign my book to him  (as I write this I'm listening to a song written by Tom's brother-in-law Giovanni Porta, "Keep Some Back").
So whenever I think of Tom O'Regan the predominant picture remains of his toothy, boyish grin, him leaning in and talking earnestly while gripping The Dirty Beat.
Not trusting my own memory, I emailed a draft of this note to Giovanni to make certain I wasn't re-imagining things. He replied with a couple of extra details. The first is that Tom loved spaghetti westerns and really loved the twangy cowboy music of Ennio Morricone. The second is that Tom liked to read low brow cowboy comics as a type of "mental floss" when not  pursuing his higher academic interests.
These are such lovely specifics; I can't help missing him even more.
---
Emeritus Professor​ David Carter
So glad I got to review Tom's Australian National Cinema
O'Regan begins with the question of 'national cinema' itself. What is Australian cinema considered as a national cinema?… A national cinema is fundamentally dispersed, characteristically 'messy', constitutionally 'fuzzy' (O'Regan has a gift for picking up mundane words and giving them analytical point)......
O'Regan has a sharp eye for both the routine and absurd aspects of critical hubris. His own critical disposition might be described as agnostic, generous, pluralist, modest and sceptical. Film-making, he suggests, will always be something more and less than criticism wants it to be. He favours a 'less principled criticism' with critics acknowledging their 'implication in what is before them'. Best of all, he wants an Australian cinema that can be bad as well as good.
For you Tom — David Carter
---
Associate Professor Daniel Angus
Tom was a unique presence. As an academic he refused to be tied into a single FOR code - and boy could he could name them all! Instead, he started the conversations that spanned the breadth of the academy. As a mentor he excelled at centring the work of others, particularly that of emerging scholars, and so many of us have been propelled forward through Tom's unending generosity. As a confidant he was someone that many turned to for wisdom when issues became too difficult to bear alone. And as a colleague and friend he just loved a good chat, to the point where the phenomenon of being Tom'd - being caught chatting for longer than you expected - was familiar to all who worked with him. It's those 'being Tom'd' moments that I and many others will miss the most. Tom's legacy lives on in all of us, because I feel that, for Tom, the beating heart of the University was not within the buildings nor within the books, but in the people. 
---
Promotional Culture of the Platform Session 1: Prof Tom O'Regan, Sam Kininmonth and Dr Ramon Lobato
Paul Lazarsfeld and Facebook: Re-Reading Personal Influence in an Age of Social Media​
Re Inventing Film Writing
---