Professor Tom O'Regan was a pioneering scholar and much-loved colleague, who sadly passed away on 17 July 2020.
He was a key figure in the development of cultural and media studies in Australia and had an international reputation for his work in screen policy studies. His research publications reflect his abiding interest in the production studies of film, television, and new media; audience measurement of broadcasting; and cultural institutions.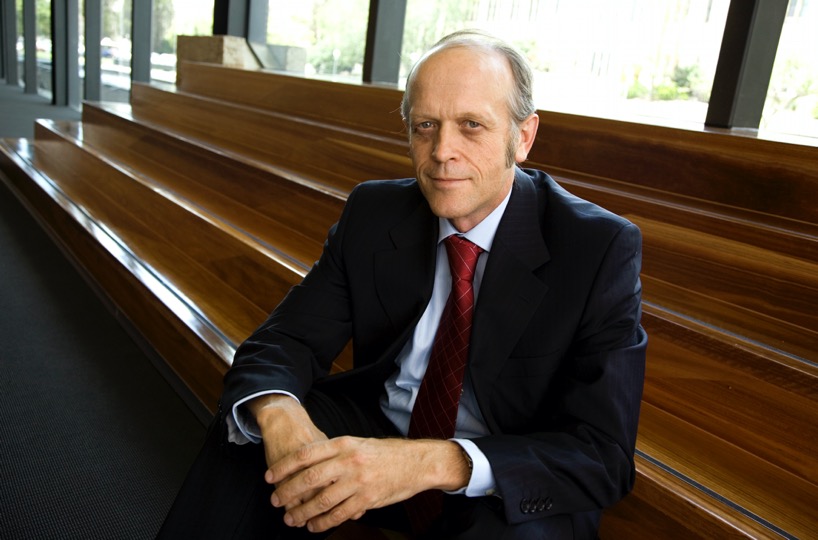 The School of Communication and Arts held a service in memory of Professor Tom O'Regan on 4 September 2020, which can be viewed below:
---

Professor O'Regan's major works include his magnum opus Australian National Cinema (1996). He was the co-author of The Future for Local Content (2001); Cinema Cities/Media Cities (2003); The Film Studio: Film Production in the Global Economy (2005); Local Hollywood: Global Film Production and the Gold Coast (2010); and Rating the Audience: The Business of Media (2011). He co-edited Mobilising the Audience (2002) on audience development strategies in the arts and media sectors and also several thematic journal issues on cultural and media policy topics, including issues on "Creative Networks" (2004), "Ratings in Transition" (2002), and "Culture: Industry, Development, Distribution" (2002). He co-founded Continuum: Journal of Media & Cultural Studies, which he edited from 1987 to 1994. 

In addition to his prolific and influential research output, Professor O'Regan held a series of key leadership roles throughout his career. He was Director of the Centre for Research in Culture and Communication from 1996 to 1998 at Murdoch University and Director of the Australian Key Centre for Cultural and Media Policy at Griffith University from 1999 to 2002. He was Australia's UNESCO Professor of Communication from 2001 to 2003 and elected a Fellow of Australian Academy of the Humanities in 2002.

Professor O'Regan joined The University of Queensland as Professor of Media and Cultural Studies in 2004. He served as Head of the School of English, Media Studies, and Art History from 2005 to 2008 and acting Head of the School of Communication and Arts in 2016. He was Associate Dean Research in the former Faculty of Arts from 2010 to 2011.

Professor O'Regan's passing has been met with enormous sadness among his colleagues at UQ and in the humanities community around the world. Tributes have noted his staggering intellectual breadth and boundless curiosity, his quick wit and humour, collegiality, and his tremendous skill in mentoring junior colleagues across disciplines. He leaves behind an important and enduring legacy of humanities research at UQ.

We extend our deepest sympathy to Tom's family, friends, and colleagues.
The School asked those who knew Professor O'Regan best to share their memories and stories.
You can view some of these below. 
If you would like to contribute to this page please email sca.events@uq.edu.au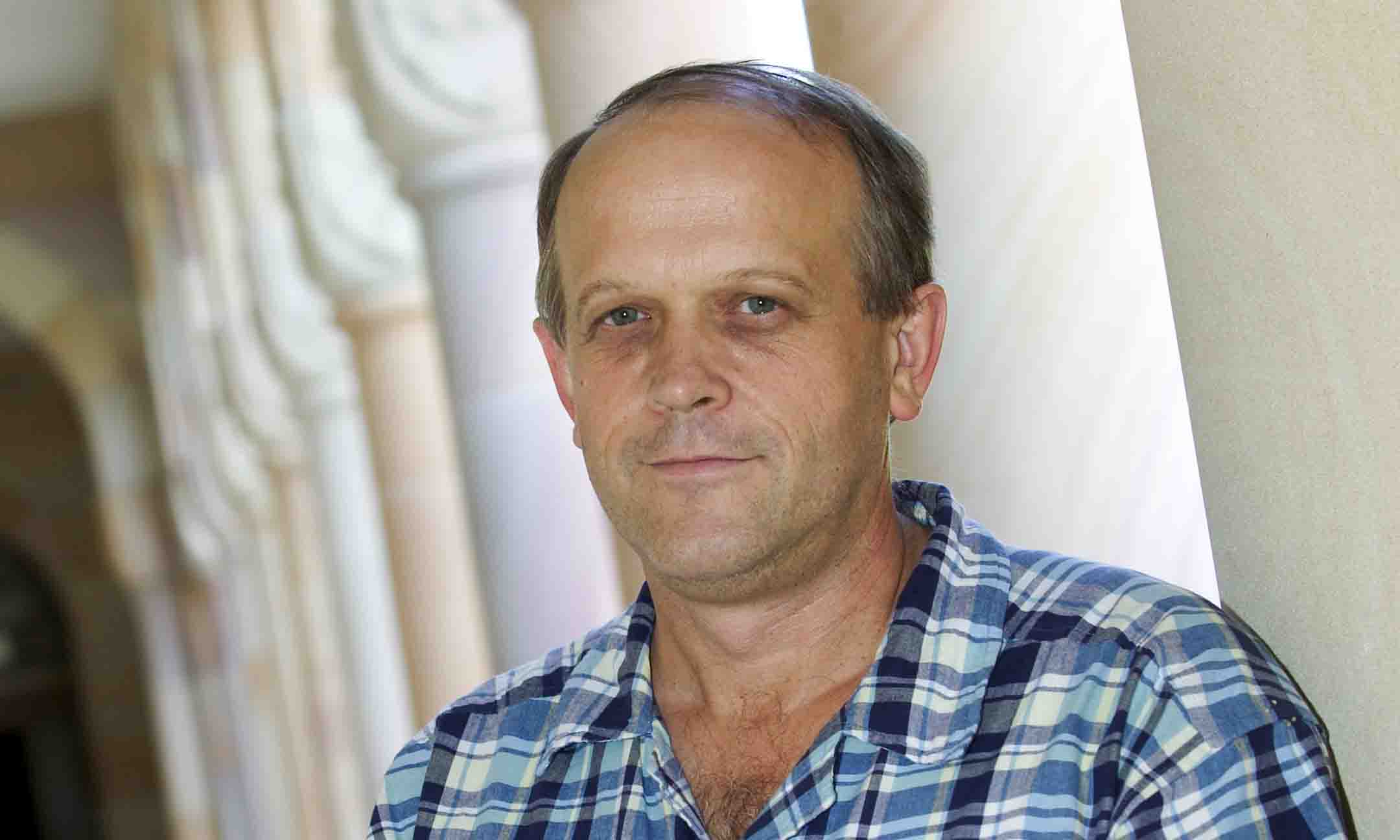 ---
Associate Professor Kim Wilkins
The first time I had to meet with Tom, straight out of my PhD and still on contract work, I was so nervous that I brought a list of things I needed to talk to him about so I wouldn't forget anything. I heard back later that when he saw me turn up with an actual list, it made him nervous! I will miss his curiosity, his volubility, his generosity, but most of all his kindness. He was a good human being. One of the best.
---
Emeritus Professor Philip Mead
Tom was the very best of colleagues. Over a decade we worked together on a project about the history of Australian film criticism, emerging out of a mutual interest in Kenneth Slessor's writing about film for the popular press. While I knew something of Slessor's film writing and the history of Smith's Weekly, Tom knew about early film writing by forgotten writers like Erle Cox ('The Chiel'), Beatrice Tildesley, Josephine O'Neill, and Lalie Seton Cray. Actually, he knew a lot about a lot of things, most obviously the history of cinema in Australia, a topic of unending fascination to us both. But we were always going off on tangents, as well – about Queensland Labor history, intersections of our families in St George and at Downlands College, about history of the universities in WA, about the psycho-biography of Vice Chancellors, Slessor's connections to George Silk, Damien Parer, and Ron Maslin Williams in New Guinea during World War II, and the technologies of the arrival and distribution of the talkies in Australia in 1929. In our discussions there was always much humour about the astonishing turns in human lives. This research was driven by our sense of a puzzlingly overlooked aspect of media and writing history in Australia, a history with wide and deep cultural contexts. We alternated between the theoretical questions, the archival retrieval of individual writers' papers, and trawling the newspapers and journals. I would flail about with half-formed ideas and impressions and Tom would always remind me of the specifics of the social contexts and personal lives of the writers we were researching. It was always about human lives. One of things that was very important to us, in the midst of constant disciplinary and institutional disruptions at our universities, was the work and careers of younger colleagues, something we talked about a lot. I'll miss him hugely but am determined, in collaboration with our younger colleague Huw Walmsley-Evans, to continue this research.
---
Dr Venero Armanno
I've worked at UQ since 2002 and in that time Tom O'Regan was always a most helpful colleague. He seemed always to have time to talk about work matters, or writing, or films – anything really. He simply had a generous spirit that I appreciated very much, especially when times were tough, of which there have been a few.
Most people in CommArts might probably say the same sort of thing about Tom, but a different sort of moment stands out for me.
While he was Head of School my book The Dirty Beat (which featured a fictional rock and jazz drummer living in 1980s Brisbane) was launched at The Powerhouse. To help things along the publishers – UQP – booked a real rock band by the name of Mexico City. The band opened proceedings with about half a dozen of their raucous original songs, and a great time was had by all.
Despite that good time, book launches are always times of anxiety for writers – you never know who will turn up or if no one at all will show. This time around we had a big crowd. Late in the signings I looked up and, bang, there was Tom's smiling face, new copy of The Dirty Beat in hand. Tom had not only made the effort to come to my launch, but he'd waited patiently in the signing queue for a long time.
So what sticks with me most is that Tom's face was still suffused with excitement about the subject matter of the book and the band that had just played. For just a little while he'd regressed into what we probably all understand: we're kids at heart, and good loud music can just get that inner-kid off.
We talked fast while others waited. Well, Tom talked fast. As usual he had plenty to say. This time though it wasn't about his métier, film and television, but rock music, something I would never have expected. He wanted to introduce me to a member of his family, a songwriter, producer and drummer, and he asked that I sign my book to him  (as I write this I'm listening to a song written by Tom's brother-in-law Giovanni Porta, "Keep Some Back").
So whenever I think of Tom O'Regan the predominant picture remains of his toothy, boyish grin, him leaning in and talking earnestly while gripping The Dirty Beat.
Not trusting my own memory, I emailed a draft of this note to Giovanni to make certain I wasn't re-imagining things. He replied with a couple of extra details. The first is that Tom loved spaghetti westerns and really loved the twangy cowboy music of Ennio Morricone. The second is that Tom liked to read low brow cowboy comics as a type of "mental floss" when not  pursuing his higher academic interests.
These are such lovely specifics; I can't help missing him even more.
---
Emeritus Professor​ David Carter
So glad I got to review Tom's Australian National Cinema
O'Regan begins with the question of 'national cinema' itself. What is Australian cinema considered as a national cinema?… A national cinema is fundamentally dispersed, characteristically 'messy', constitutionally 'fuzzy' (O'Regan has a gift for picking up mundane words and giving them analytical point)......
O'Regan has a sharp eye for both the routine and absurd aspects of critical hubris. His own critical disposition might be described as agnostic, generous, pluralist, modest and sceptical. Film-making, he suggests, will always be something more and less than criticism wants it to be. He favours a 'less principled criticism' with critics acknowledging their 'implication in what is before them'. Best of all, he wants an Australian cinema that can be bad as well as good.
For you Tom — David Carter
---
Associate Professor Daniel Angus
Tom was a unique presence. As an academic he refused to be tied into a single FOR code - and boy could he name them all! Instead, he started the conversations that spanned the breadth of the academy. As a mentor he excelled at centring the work of others, particularly that of emerging scholars, and so many of us have been propelled forward through Tom's unending generosity. As a confidant he was someone that many turned to for wisdom when issues became too difficult to bear alone. And as a colleague and friend he just loved a good chat, to the point where the phenomenon of being Tom'd - being caught chatting for longer than you expected - was familiar to all who worked with him. It's those 'being Tom'd' moments that I and many others will miss the most. Tom's legacy lives on in all of us, because I feel that, for Tom, the beating heart of the University was not within the buildings nor within the books, but in the people. 
---
Promotional Culture of the Platform Session 1: Prof Tom O'Regan, Sam Kininmonth and Dr Ramon Lobato
Paul Lazarsfeld and Facebook: Re-Reading Personal Influence in an Age of Social Media​
Re Inventing Film Writing
---
Speech given by Professor Stuart Cunningham at the School's memorial on 4 September 2020. You can watch the full speech delivered in the above memorial recording. 
I taught Tom in the first cohort of students when Griffith University opened its doors in 1975. 400 students, 100 in each of four fledgling schools, set amidst the mud, the duckboards, the building sites and the single mobile pie cart.Tom was part of a group of beginning undergraduates who had targeted Griffith because it was interdisciplinary and doing new things. He and that first cohort were a bunch of intellectual terrorists.
A tutor, barely 21, I was at best one step ahead of them in their quest for a new kind of higher education. Full of youthful hubris, I had liked to self fashion as an intellectual disruptor back in those heady days -- and now I was getting a dose of my own medicine. You had to be sharp to keep ahead of Tom and his ilk.
Some years later, he was marking my PhD, having taken a breathtakingly short time to master and become already a leading thinker in the application of Foucauldian and Latourian discourse analysis to film studies. All the while combining that with a deep knowledge and respect for the achievements of Australian film and TV, undergoing its cultural renaissance.
His great monograph, Australian National Cinema, was then and remains a category breaker. He was already publishing field-setting reference works, especially those in collaboration with Albert Moran such as An Australian Film Reader (1985) and The Australian Screen (1989), in the 1980s. His real teachers were Sylvia Lawson, one of the important figures in the film cultural renaissance, and Albert of course, and Ian Hunter, in the generative ferment that was Griffith in those days.
Was Tom a cultural nationalist?
Of course he was, in the sense that all of us who lived through the popular cultural renaissance of the 1970s and 80s enjoyed the leave pass we got from the 'cultural cringe'.
The 'cultural cringe' was as accurate a description of the state of Australian humanities as it was of popular attitudes and popular media. Key shifts in the humanities from the 1960s onwards played a major role in reversing this trope. Building on the development of stronger attention to Australian literature that occurred in the 1970s, Australian versions of the 'new humanities', especially cultural and media studies, turned their attention to elements of Australian popular culture that had hitherto been ignored in order to understand how they contributed to a distinctive Australian culture.
Tom was in the thick of it as significant works by Graeme Turner, Meaghan Morris, John Tulloch, Tim Rowse, Albert Moran, Susan Dermody and Liz Jacka, and Lesley Johnson ‑ as well as Tom ‑ generated new fields of research, analysis and understanding of Australian film, television, radio, arts and popular culture.
It is reasonable to say that this body of scholarship contributed significantly to the Australian cultural renaissance. It also generated a distinctively Australian voice in the emerging discipline of cultural and media studies internationally as Australian scholarship went on to play a leading role in the consolidation of this field of teaching and research. It provided evidence, analysis and advice that contributed to the expansion and democratisation of arts and cultural policy nationally, especially in popular forms such as film and television, Tom's bailiwick. These were not only changes to the academic landscape, but also to the broader cultural landscape in Australia. His voice contributed to how what counted as Australian culture changed, for the better.
But Tom made much of his contribution to these trends from a passionate regional and a highly innovative international perspective, from outside the norm and from surprising angles.
Tom was a country boy, born in Gayndah and spent his early years on the family's properties near Gayndah and Rockhampton and went to school in Armidale.
As we all came to expect and learned to love, Tom would break across earnest theorising – as much his own as anyone else's – or just social chit chat and regale you with telling anecdotes giving a full and proper accounting of drive-in theatres in Rockhampton or the luxury boat building industry for reclusive international celebrities in Cairns.
These were two of my favourites. Feel free to fill in here with your own examples.
His commitment to his adopted home state of WA in the 1980s and 1990s saw him immersed from his earliest days in Perth in what became a major effort to map film and television in Western Australia from 1896 to the present in The Moving Image. He wrote one of his most important papers 'Towards a high communications policy: Assessing recent changes within Australian broadcasting' from WA. In it, he reflects on the criticality of space-binding communications efforts to address the radically unfinished national project. With state border closures and constitutional powers in play today, rereading 'High communications policy' was a timely O'Regan lesson in cultural and communications history.
And it was from WA of course that he started with Brian Shoesmith that extraordinary venture, the journal Continuum, which occupied so much of his time and energy because it was done as an bespoke desk top publishing enterprise reliant on Tom and Brian not only for their editorial expertise and their networking skills but also for technical and marketing enterprise. No one, I venture, would make those kinds of commitments now.
His biggest volume of output on a focused topic was the research, often conducted with Ben Goldsmith and Susan Ward, into understanding international or 'runaway production' in terms other than the global cultural dominance of Hollywood and their subservient satraps in the peripheries like Australia. Their book Local Hollywood is a beautifully nuanced account of globalized screen production in what they insisted was the creative hotspot of the much-maligned Gold Coast.
This was a rolling, decade-long, project of reframing the international debate which took him across the world, where he established new colleagues in new fields. I once dropped in passing, in the way that you do, a big name, Allen J. Scott, in the field of cultural geography to Tom. It turned out he had been in extensive correspondence with Scott, had visited him in Paris, and he urged me to do the same.
His contributions in cultural and screen policy were extensive and impactful. His Professorial Address as Director of the Australian Key Centre for Cultural and Media Policy and Professor of Film, Media and Cultural Policy at Griffith University in 2001 was Cultural Policy – Rejuvenate or Wither?
And equally impactful were what he did on ratings and audience studies, often with Mark Balnaves, combining serious technical understanding with depth qualitative feel.
He understood and sharply analysed business models, cultural geographies, screen technologies and data analytics more than any humanities scholar might be expected to have done.
The work went on - well into this year.
I open my data folder on my computer and search just some of the recent papers by Tom I've read and stored:
Tom, with Luzhou Nina Li, Recalibrating China in a time of platforms
Tom's examiner report on one of my Masters students on World Series cricket and the ABC, where he has written 4 pages of single spaced detailed analytical commentary. The student was amazed and excited that an expert like Tom would have taken that amount of trouble ‑ and was passing him without change.
Journalism by numbers with Catherine Young -- a detailed historical statistical analysis which is highly experimental in its nature.
Past and future of public value -- with Anna Potter. One of his last papers in which he and Anna wrestled with the 'creation of public value in a vastly and rapidly transforming screen media landscape'.
In his last months, with him in and out of hospital, like many of you, I would call Tom. Despite having good and bad days, you always knew if he was in any shape at all, you would be engaged fully in a serious but joyful conversation: robust, generous, wide ranging but strongly tinged with summative thoughts.
His last email to me said this:
"Here is the piece I've been writing on Paul Lazarsfeld and Facebook. It uses Lazarsfeld's classic argument about the power, precedence of interpersonal communication, informal groups, and influencers (aka "opinion leaders") with respect to any other media to argue not that "media have no effect" but that social media have "effects" far more consequential than any other media (and—but I don't say as much--need to be regulated as such). 
It'll be cut down for publication by a few thousand words but the full argument is here in all its ignominy."
Humble person.
Brilliant essay.
Tom was connecting the discipline's past with its existential present to the end, when the dialogue was cut off mid stream.
As always, he was wanting to give a full and proper accounting.
I've been thinking about how to sum up Tom's work.
Julia Duffy is here today. When her husband Lloyd Davis, another head of this school, died far too young and far too quickly, Executive Dean of the Arts Faculty Richard Fotheringham drew on the riches of Lloyd's scholarly specialty, Shakespeare. Richard referenced Edgar in King Lear: 'Men must endure/Their going hence, even as their coming hither;/Ripeness is all' and Horatio at the end of Hamlet: 'Good night, sweet Prince,/And flights of angels sing thee to thy rest'.
No one can beat Shakespeare. But, in the popular arts, no one's trying to beat Shakespeare.
Tom revelled in everything in popular culture.
So what about his larger-than-life 'Lust for Life'? I think of the 1950s Hollywood melodrama of the same name directed by Vincente Minelli.
What about his appetite for intellectual and academic battle: Hollywood director Sam Fuller's summing up of what film is: 'Film is like a battleground. Love, Hate, Action, Violence, Death. In a word, Emotion'.
But Tom was as much at home working with demanding theorists like Michel Foucault, Bruno Latour, Ian Hunter and Yuri Lotman as revelling in popular culture.
So I have chosen a line from Jean-Luc Godard, French cinema doyen who was also its fiercest intellectual disruptor:
Chacun doit être leur propre historien.
Everyone has to be their own historian.
Tom strove always to make the greatest sense of any moment, at any moment.
He had the staggering intellectual breadth, boundless curiosity, emotional intelligence and presence of mind to make a full and proper accounting.
However long that accounting took.
This out of respect for the fragile chemistry of human connection.
We all miss you very much Tom.