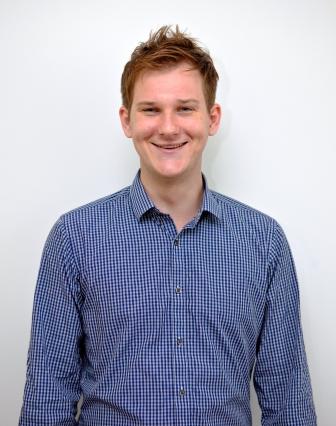 Troy Turner,27, graduated from a Bachelor of Communication in 2011 and has landed a fast-paced role as Communication Consultant in Brisbane's P4 Group.

"I work across four divisions: Public Relations and Publicity, Corporate Communications, Marketing and Event Management, and Sponsorship" said Troy.

"The role is challenging and high pressure – exactly like every other agency job. I have to be able to think with many different hats in a fast-paced dymanic industry. In team meetings, sometimes I have to flip from one division's head space to another's in the space of 10 minutes, which is a very rewarding and fun."
Hailing from the Northern Rivers, NSW, Troy said he became interested in communication as it is a rapidly growing and evolving management function.
"As a communication professional you have growing access to the 'power players' within organisations (Directors and CEOs). This means that our skills as communicators directly impact the course of large organisations and help shape the spheres in which we operate – making communication a dynamic, fast paced and gratifying profession."
Troy said his favourite course at UQ was Issues and Media Management with Dr Lyn McDonald and in the future he would love to work in politics – specifically in issues and crisis management and campaign management.
"I also have a strong interest in corporate communications, particularly in communication audits of large organisations and helping them to communicate with their internal stakeholders more effectively, skills that P4 Group is instilling in me for the future" he added.
Troy said his search for the perfect role was not without challenge.
"Network network network! Many jobs and positions are not advertised. You can't rely on your degree or an impressive GPA to get you over the line. You need to know the people who know where the opportunities are, you need people to say how good you are, but most of all; you need a good network to encourage you to keep going when the inevitable setbacks occur," he said.
"But you just need to get out there – work in the field, do as many internships as possible, make friends with your fellow students, tutors and lecturers. Don't be afraid to ask them for favours – the worst they will say is no. And even if they say no, be persistent.
"My advice to current students is to never stop learning. Absorb all information that your fellow students, lecturers, bosses, and peers give you. Even if it is not useful now, you may draw on it later. To be in communication, you need to be able to think on your feet – arming yourself with as much knowledge about everything you can is a good start."