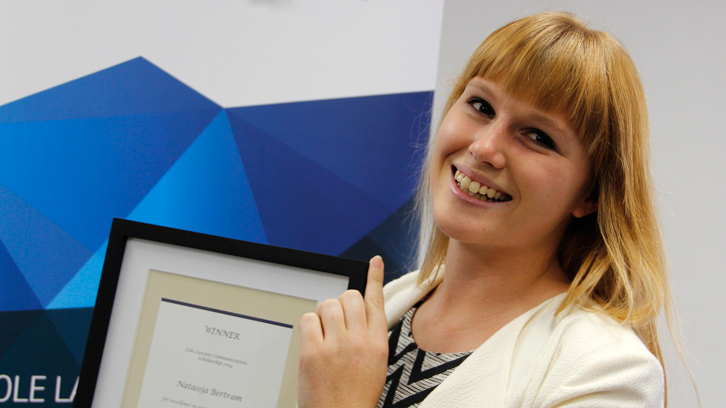 The 2014 Cole Lawson Communication Scholarship was presented to Natassja Bertram in an intimate award ceremony at UQ. Margaret Lawson, donor and Managing Director of Cole Lawson Communications, staff and students were in attendance.
Natassja Bertram, a vibrant and high achieving student, initially qualified through the panel with her communication writing skills.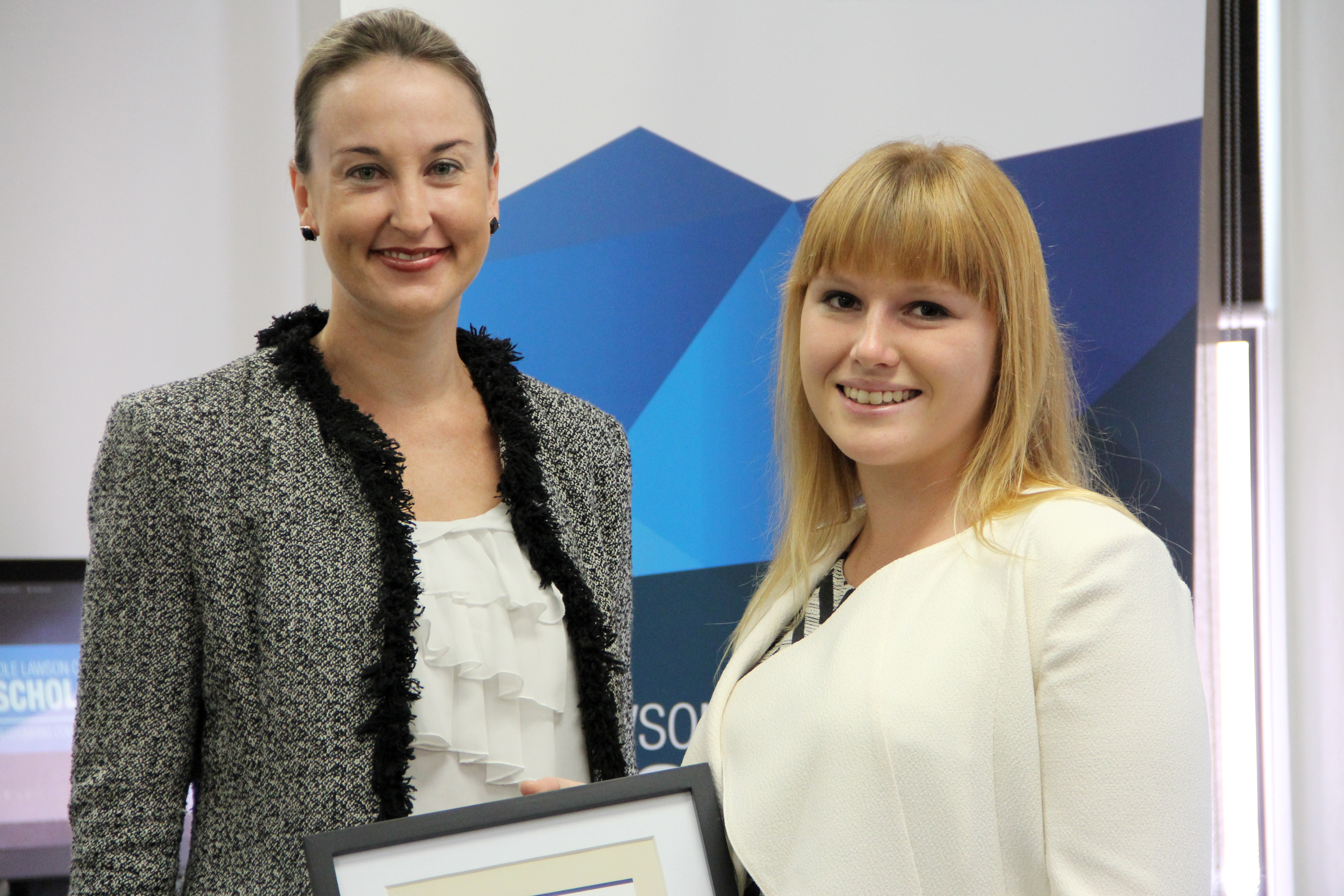 Ms Margaret Lawson awarding the 2014 scholarship to Ms Natassja Bertram
After the interview process, Margaret Lawson stated she was even more impressed with Ms Bertram in person.
The Managing Director was awestruck with the winner's 'maturity, her attitude towards her work and studies, and her genuine enthusiasm for the field of public relations.' She added that Ms Bertram's high level public relations writing ability, her admirable professionalism and ethics, as well as her wealth of experience as a keen internship student proved her to be a deserving winner.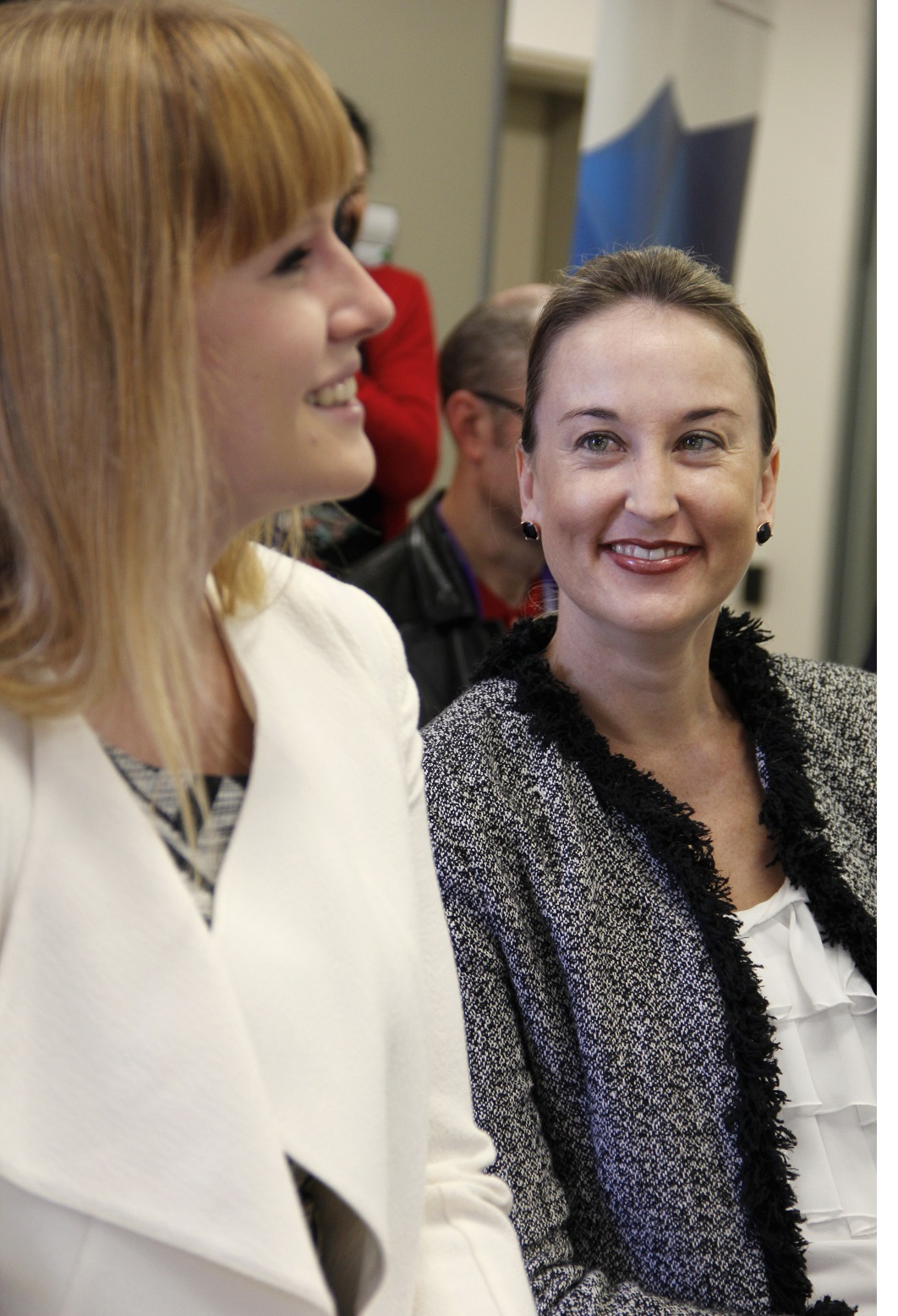 Ms Lawson also remarked on Ms Bertram's generous nature. Ms Bertram has devoted huge amounts of time to non-PR pursuits; this only makes her an even more rounded and deserving winner. She frequently works as a student ambassador for the University; she is an active member of the Journalism and Communication Student society executive team. Additionally Ms Bertram tutors through the Australian Indigenous Mentoring Experience and works in programs like Chat Mates through UQ Student services.
Undergraduate Program Director, Dr John Harrison, observed how fortunate the School is to have such a special relationship with an organisation of Cole Lawson's calibre. He added that the company is 'on the cutting edge of PR and working through an extremely exciting stage which will be an invaluable experience for Natassja.'
Dr Harrison went on to say, 'it's wonderful to see students from rural and regional Australia consistently being finalists and winners of the Cole Lawson scholarship. This year's winner comes from northern NSW, a previous winner, Tanita McPherson, came from Cairns. I know Margaret is delighted by the fact that students from country areas are strong contenders.'
Ms Bertram plans to intern with Cole Lawson Communications in November this year once her studies are over. She said she is looking forward to devoting herself to the internship and to learning as much as possible from Ms Lawson.
Cole Lawson Communications generously awards $2500 to a winning communications student each year the scholarship runs.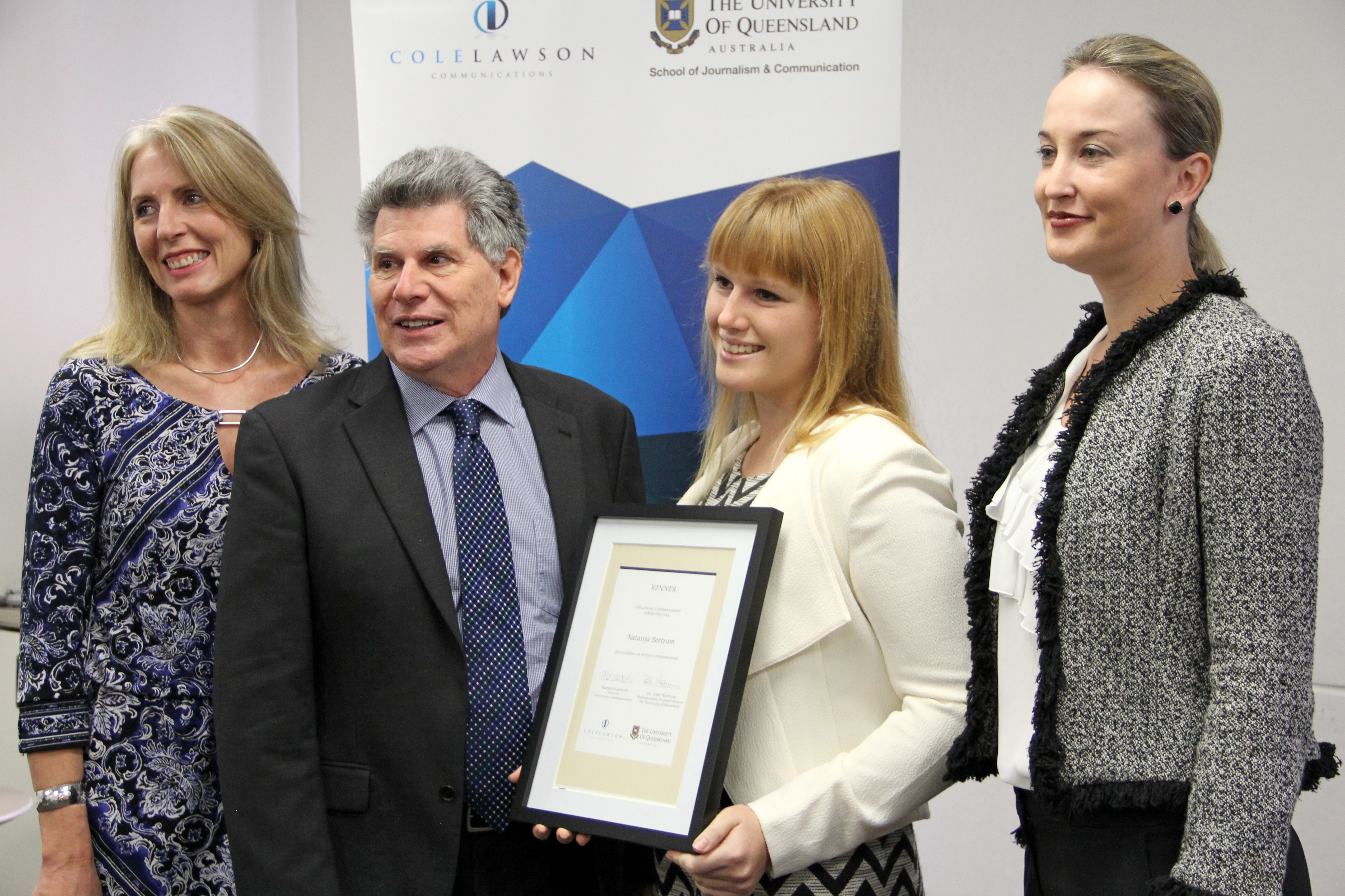 L-R: Dr Elizabeth Mitchell (PR Convenor), Dr John Harrison (Undergraduate Program Director), Ms Natassja Bertram, Ms Margaret Lawson.
Natassja Bertram will graduate from The University of Queensland with dual degrees in journalism and communications (public relations) in semester 2, 2014.
This is a student to watch, she will go far!