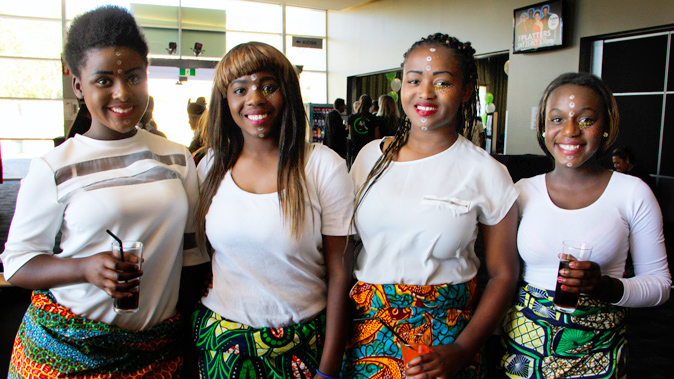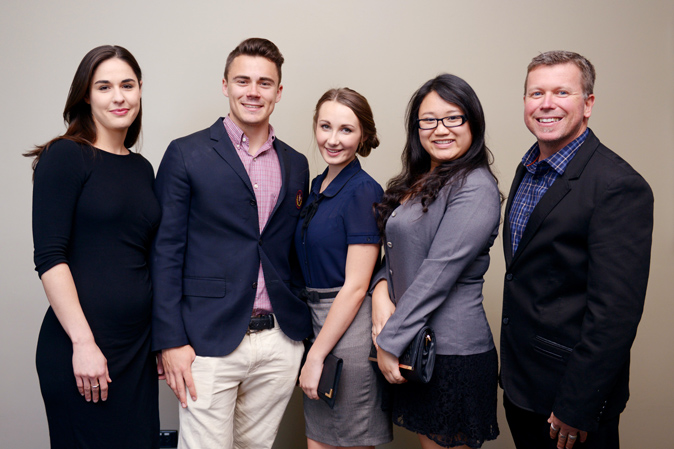 The UQ Change Makers, left to right - Alicja Rudz, Jordan McMullen, Jade Horrobin, Alynna Wong, and journalism lecturer Dr Scott Downman (Kemii Maguire and Rachel Westbury are absent). Photo courtesy of Quest Newspapers.
UQ journalism students leading the way for change
Forget the Woodridge you think you know. A ground-breaking project led by a team of UQ journalism students has dismantled the negative stereotypes of Woodridge by telling the real stories of marginalised communities.
A magazine, Change Makers, created as part of a service learning project at The University of Queensland, seeks to tell the inspiring and startling truths of stigmatised groups, such as asylum seekers and Indigenous youth, and tackles complex social and cultural issues, including child marriage, education inequality, and racial intolerance.
Six students - Alynna Wong, Kemii Maguire, Jordan McMullen, Jade Horrobin, Rachel Westbury, and Alicja Rudz - from the School of Journalism and Communication at the University of Queensland visited Woodridge State High School (WSHS) for five months to document the 'True Story of Woodridge'.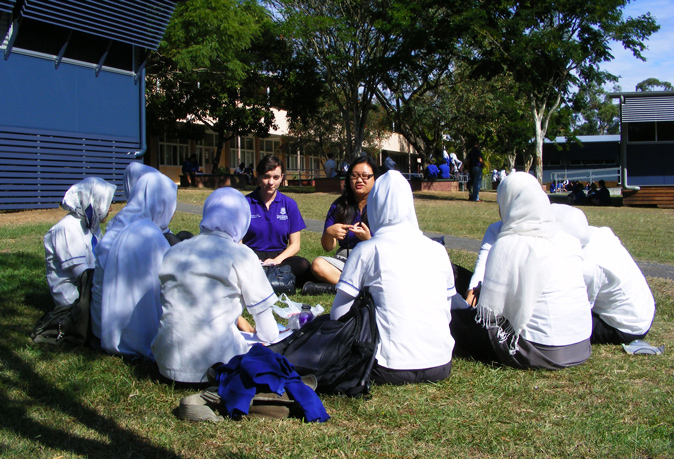 Rachel Westbury and Alynna Wong talking with Afghani students at Woodridge.  Photo Alicja Rudz
UQ project leader and lecturer Dr Scott Downman believes the School of Journalism and Communication to be one of the only journalism schools in Australia offering this unique and important service learning opportunity.
"Service learning means that the students receive no credit towards their degree for being involved and they use their skill and talent to give back to the community, developing a sense of civic responsibility and advancing social equality," said Dr Downman.
"Throughout this project the UQ students demonstrated absolute commitment, professionalism, and great sensitivity and understanding in the way they gathered, wrote and told the stories.
"We do journalism because we believe it has the power to make a difference - I hope after reading the Change Makers magazine everyone believes that too," he said.
UQ student Alicja Rudz said being part of the project was immensely rewarding.  
"The first time we visited the school's ESL (English as a Second Language) class, which includes refugees and asylum seekers, we were greeted with such warmth and were amazed at how smart the students are – we were happy to have our own pre-conceived ideas blown away," said Ms Rudz.
"It was a privilege to hear and tell the stories of bright and motivated young students who achieve remarkable success despite challenging and often horrific experiences."
WSHS embraces more than 60 cultures – this diversity as well as their increasing number of refugee and asylum seeker youth places it in a unique position to tell inspirational stories that can help change negative perceptions from the wider Brisbane community and beyond.
Woodridge Labor Candidate and former Education Minister Cameron Dick, who attended the magazine launch, said that the magazine is fantastic and inspiring.
"It will celebrate the amazing diversity of Woodridge and the broader Logan community," said Mr Dick. 
"These partnerships help change perceptions in the community and play a significant role in how communities are represented in the media."
The project was also a finalist in the 2014 Premier's Cultural Diversity Awards for Communications and Media.
Thousands of copies of the free magazine will be available throughout the Logan area, including at local McDonald's outlets and government offices.
The magazine is also available at the School of Journalism and Communication (Joyce Ackroyd Building St Lucia) with the UQ students now hoping to publish a digital version that shares more amazing stories.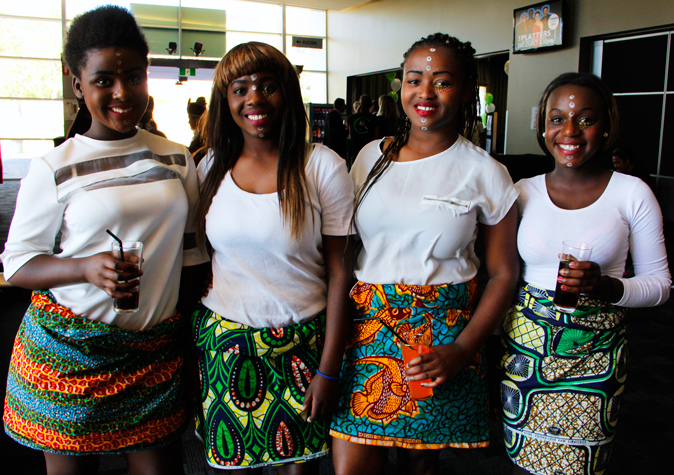 African students from Woodridge State High School at the Change Makers magazine launch.  Photo by Genevieve Worrell.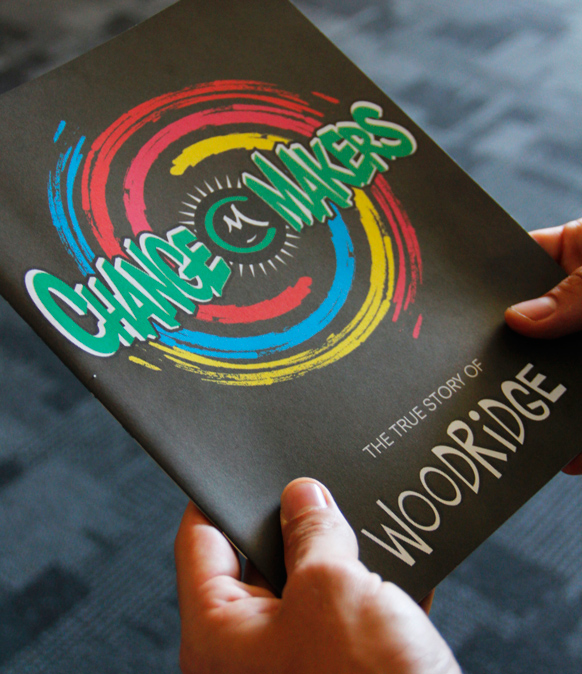 The Change Makers magazine launched on 15 October 2014.  Photo by Genevieve Worrell.