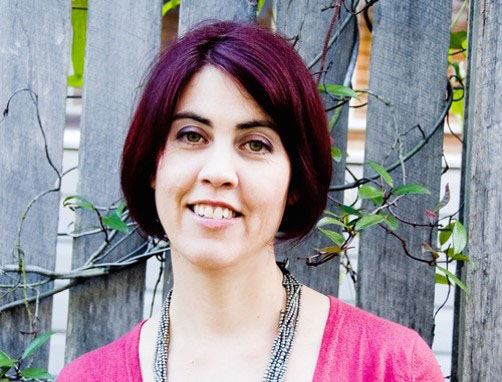 We will be welcoming Dr Jessica White into the School of Communication and Arts in the New Year. Jessica will be writing an ecobiography of the nineteenth-century botanist Georgiana Molloy, introducing the Noongar people, and distinctive flora of  south-west Western Australia in the 1830s into this unique life narrative. Her ecobiography will accord as much weight to human and nonhuman lives in the environment as to Molloy herself.  Jessica sees this project as prompting a reconsideration of the anthropocentric relationship between humans and non-humans in an Australian settler colony.  It will also contribute to the growing body of research on Aboriginal agency and land management practices. Jessica contends that we need to respond to environmental deterioration through projects like hers which creatively synthesize the science and humanities.
Jessica's research will be supported by a Discovery Early Career Researcher Award (DECRA) commencing in 2016 from the Australian Research Council.
Jessica has been researching Molloy, one of Western Australia's first female scientists, since 1999. Speaking about her award, Jessica said she was 'so excited' and believed that her 'persistence' in having Molloy's story heard 'finally paid off'. Jessica also indicated that she was looking forward to working with her colleagues in life-writing and science communication in the School, as well as working with colleagues in the Biological Sciences. She will join a group of researchers and writers who specialize in life writing – both biography and autobiography – in the School, across the fields of Literature, Creative Writing and Cultural Studies.
Jessica is an award winning novelist and researcher. Her first novel A Curious Intimacy, was published by Penguin in 2007, and won a Sydney Morning Herald Best Young Novelist award. It was also shortlisted for the Western Australia Premier's award and the Dobbie award for a first book by a woman writer, and longlisted for the international IMPAC award. Her second novel, Entitlement, was published by Penguin in September 2012. Jessica has been a recipient of funding from Arts Queensland and the Australia Council for the Arts, and has been selected for residencies in Tasmania and the Australia Council's BR Whiting Studio in Rome. Her short fiction, poetry and essays have appeared in literary journals including Review of Australian Fiction, Overland, Island, Griffith Review and Southerly, while her academic writing has appeared in numerous journals both in Australia and internationally.