By: Dr John Harrison
Western Cape York is one the most remote and inaccessible places in Australia.
In Semester 2, 2017, a group of 33 final year undergraduate journalism students participated in a long-form digital story telling project, in collaboration with Australia's national broadcaster, the ABC, to tell some of the stories of the natural and social history of western Cape York.
The purpose of the project is to make material available not just to the wider community, but specifically to the Indigenous peoples of western Cape York.
The supervisor of the project, Dr John Harrison, said ''We have used cutting edge digital story telling applications such as Shorthand and Adobe Spark, not just to make the material accessible, but to prepare students for the sort of work they will be doing after graduation".
Journalism Project, JOUR3401, is a final year course co-ordinated by Bruce Woolley, as part of the School's suite of work integrated learning courses.
Students uncovered information, particularly about Aboriginal languages, lodged in the Fryer Library, but which had not been seen by the Indigenous owners of that knowledge.
Student Emily Campbell researched the files of linguist Bruce Sommers uncovering material on the Thaynakwith language, one of seventeen Indigenous languages on the western coast of Cape York. (Pictured)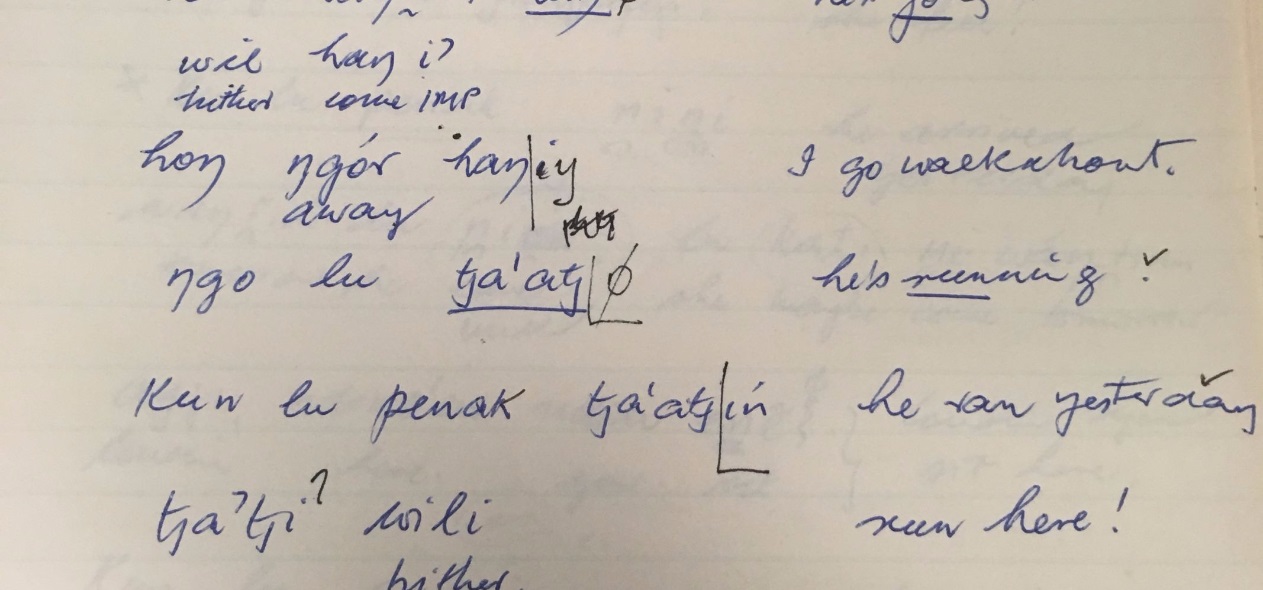 "Bill Beach, Angela Hannan and the team in the Library's Digital Scholarship Centre were great in helping students learn new ways of information visualisation," Dr Harrison said.
Students have been positive about the experience.
Kefan Chan from Sichuan in China told the story of Gloria Fletcher, better known as Thancoupie the potter.  "I had learnt a lot, and also had a great semester. By doing this project, I realized my strengths and weakness which I may never known if I'd not done this project." 
The stories created by the students will be collated on a special Shorthand.com website and some long-form articles will be published as a book.