30 years on air
The ABC Radio's flagship Indigenous affairs program, Speaking Out is celebrating 30 years on air. From its inception, the program has provided a platform for Indigenous Australians to tell their stories on mainstream media. In the past three decades the program has helped to shift perceptions, break negative stereotypes and give Aboriginal and Torres Strait Islander people a voice in the Australian media landscape.
UQ Journalism Alumnus, Rhianna Patrick – who has family connections to Erub, Mer and Mabuiag Islands in the Torres Strait, presented and produced on the legacy program between 2008-2014. She was followed in this role by  UQ Certificate in Writing, Editing and Publishing Alumnus Donald Johannessen who now works at UQ, where he is training the next generation of journalists through Jacdigital. The School asked Rhianna and Donald to reflect on their time at Speaking Out and to share their industry advice for students seeking a career in broadcast journalism.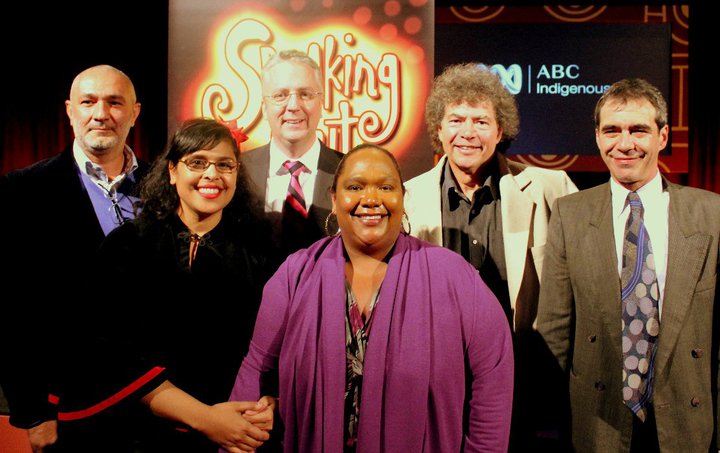 ---
---
Telling the stories that matter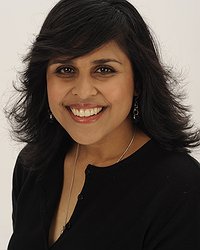 From the start – Speaking Out was produced and presented by Indigenous broadcasters. When Rhianna took over the program in 2008, she saw it as a powerful platform to showcase the world through an Indigenous lens.
Her focus for the program shifted from news and current affairs to telling the previously untold stories of local communities and everyday people making an impact.
"It didn't have to be a big-name person who was considered an expert, it could just be having a conversation with an everyday Uncle or Auntie, someone who was doing the work on the ground and who had an interesting story to tell. It became more about the story for me and having a conversation with someone, regardless of who they were."
When she arrived at the program, she also felt that it was important to showcase stories from Indigenous nations around the world.
Of this global approach she said, "I brought in some of the Canadian first nations people, and we'd just have a segment playing Indigenous Canadian music to an audience who may have never listened to this music before. It became a cultural exchange and helped keep the Australian Indigenous music scene informed on what groups were doing overseas."
---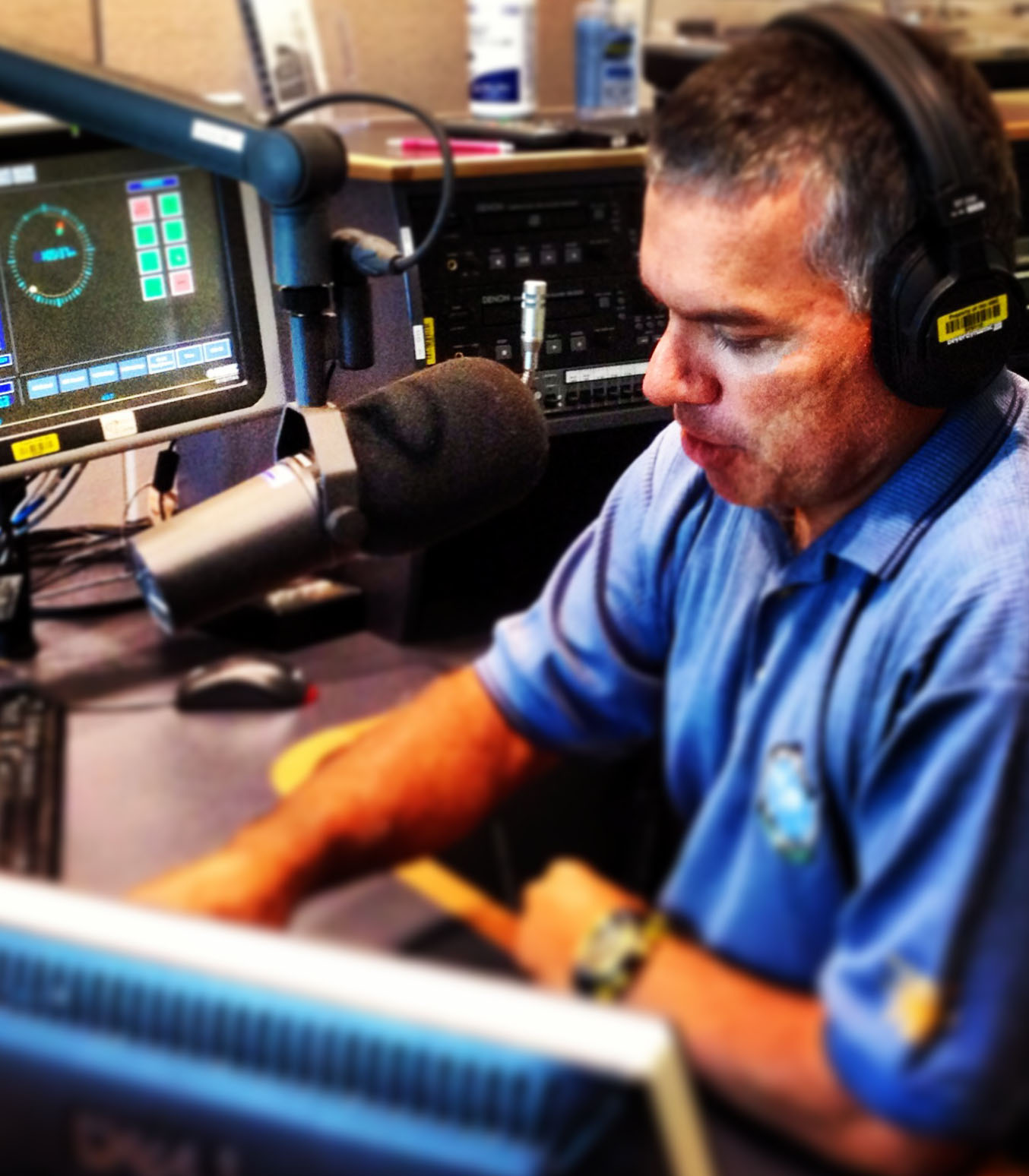 Donald came to the program from a sports journalism background and brought his own flair for sports broadcasting and production to elevate the program further.
"Donald was doing three video stories a month, plus the half hour radio show – it was an enormous workload for one person to produce these two types of content," Rhianna said of Donald's work on the show. 
His hard work and dedication paid off and enabled Donald to transform the way audiences could engage with Speaking Out's content. He also utilised social media to share video content. This helped the program reach new audiences.  

"It was great to see Speaking Out take a bit of a turn, in the sense that we now had more social media content. The analytics said people wanted to see these things, they wanted to see their mob on film and it just lifted the profile of the whole program."
One of these video stories showcased an Aboriginal woman who found a passion for drag racing.
"She was out at Willowbank and to source her and her story of what it was like growing up as an Aboriginal woman and then now as a race driver – it was an amazing opportunity. We were lucky to get the vision! You can't paint those videos on radio. To show her, in this car, going 160km down the strait – it was incredible," said Donald.
Another story covered by Donald was when the Australian Maritime Safety Authority visited schools in the Torres Straits to hand over life jackets and spread water safety messages to the students.
You can view this story below. 
When describing other memorable moments with the program, for Rhianna and Donald it all came back to the remarkable people they met along the way.
"Most people haven't heard these stories before and often you are interviewing people who are literally out there on the ground saving Aboriginal and Torres Strait Islander lives," said Rhianna.
There was the interview with an Aboriginal soldier, Buddy Lea, who carried his fellow soldier on his back during the battle of Long Tan and three weeks spent researching with Gladys Waters – the widow of Australia's first and only Indigenous fighter pilot, Len Waters. Then there was the time at the Cairns Indigenous Art Fair, where Donald had the chance to go backstage to talk to rapper and producer Mau Power and the iconic Australian artist – Archie Roach. These were the people who gave the program impact– their stories were powerful and for the most part, untold on mainstream media.
"Whatever is happening that we think as a journalist, regardless of editorial meetings – we would just make sure that we do the story and research it properly and get it out there so people can hear it," said Donald.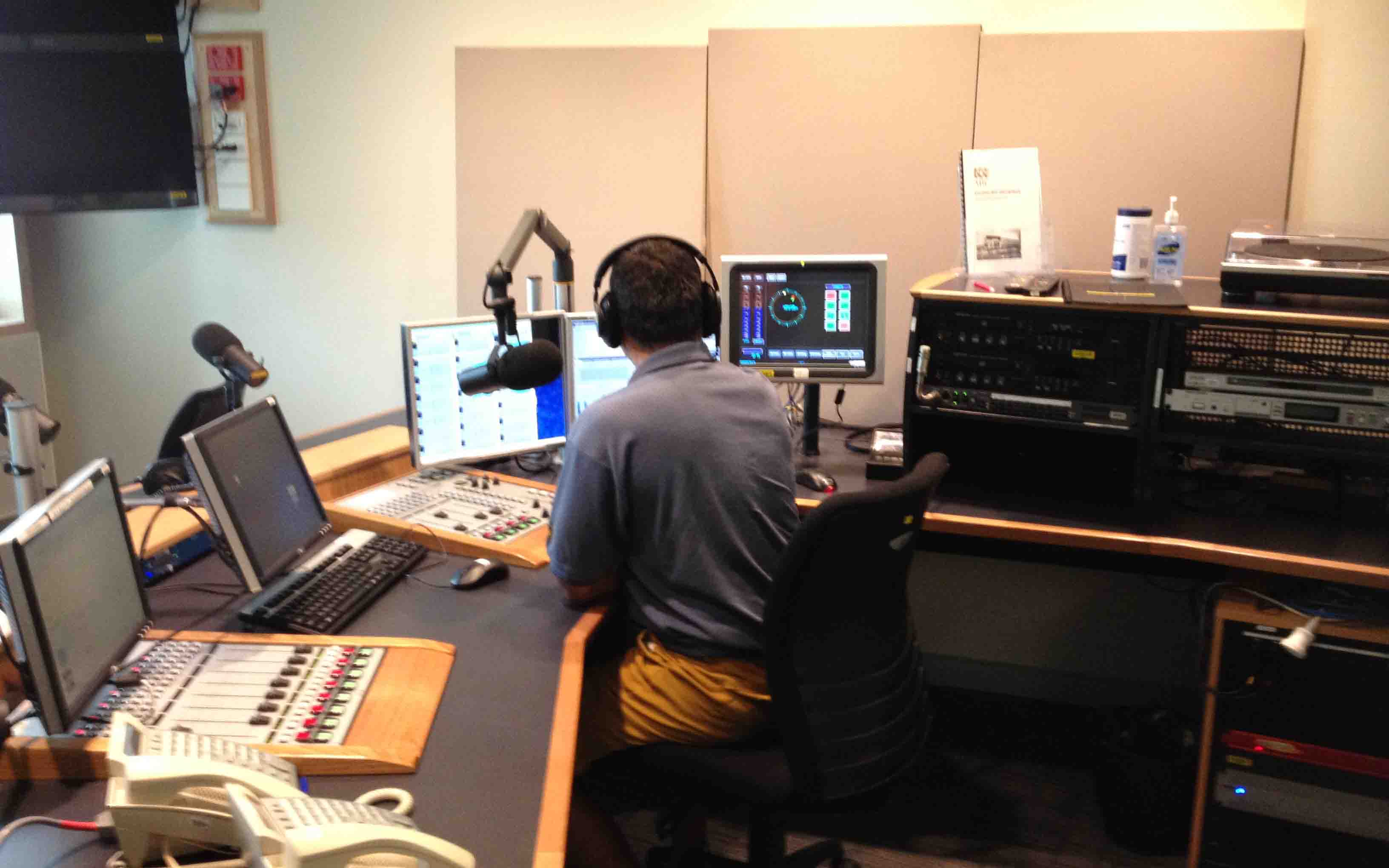 Rhianna continued, "As the premier radio Indigenous show on the ABC – one of only 2 – we had to acknowledge what that program brings to that space and ensure that we give that part of our community that space to share their stories".
The internal benefits are also important as Rhianna articulated, "That's a space where Indigenous broadcasters can develop their skill and be seen by their own Indigenous colleagues and get that chance to develop their careers."
She continued, "This is why these programs are so important on so many different levels. No just in the context of the bigger mainstream media landscape, but also internally for the Indigenous staff."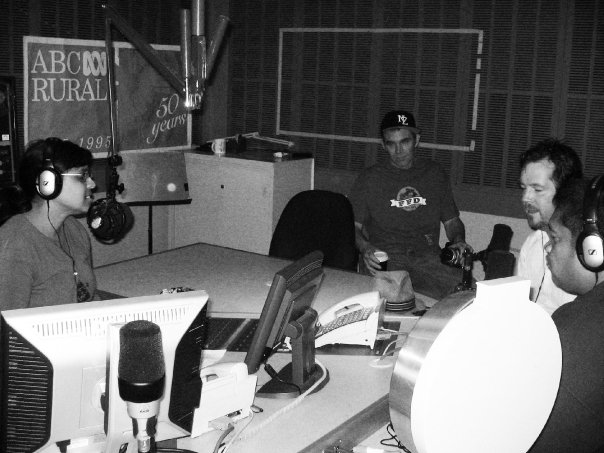 The quality of the program can be attributed to the training many of the show's presenters received coming through community Indigenous media. Rhianna and Donald both received their grounding in reporting on Indigenous affairs and community through these Indigenous media platforms. This transition has meant that highly trained, passionate and well-informed presenters are able to hit the ground running when they first start at Speaking Out.
It is clear that Speaking Out has never been more relevant and that this legacy program will still be going strong well into the future.
Advice for students seeking a career in journalism
While Rhianna was at UQ (graduating class of 1999), she was grateful for the opportunity to be trained by ex-ABC journalists, who were lecturing and providing high quality practical activities. Passionate about broadcasting whilst still a student, Rhianna took on the additional work-load as an announcer on a radio breakfast show on 98.9 – an Indigenous radio program.This combination of studying and working in her field of interest, led to her building her career and industry networks before she had even graduated.
We asked Rhianna what advice she would give to students considering a career in broadcast journalism.
"My advice for young people is to get as much experience as you can in the area you know you want to work in and don't be afraid to pick up the phone for an interview."
It is clear that a big part of Rhianna's industry success comes from connecting with her interviewees.  
"For students I would say, think about the way you present yourself to future guests – it is really important. It's all about building trust and a good old-fashioned phone call is a great way of understanding people's intent rather than sending just an email," she said. 
Donald was keen to offer his advice to future students as well. His own multi-media approach to storytelling is a pivotal part of his teaching platform.
Recently, his Jacdigital students undertook the Untold Stories of COVID-19 project. This project asked students to create high-quality, publishable work that could be packaged up for social media. In doing so, students learnt the importance of branding and production values.
The quality of the content that students managed to produce – in the midst of a global pandemic, is a testament to the leadership from their journalism teachers.  
To put simply Donald said, "We didn't want our students to just sit back and wait for the pandemic to be over."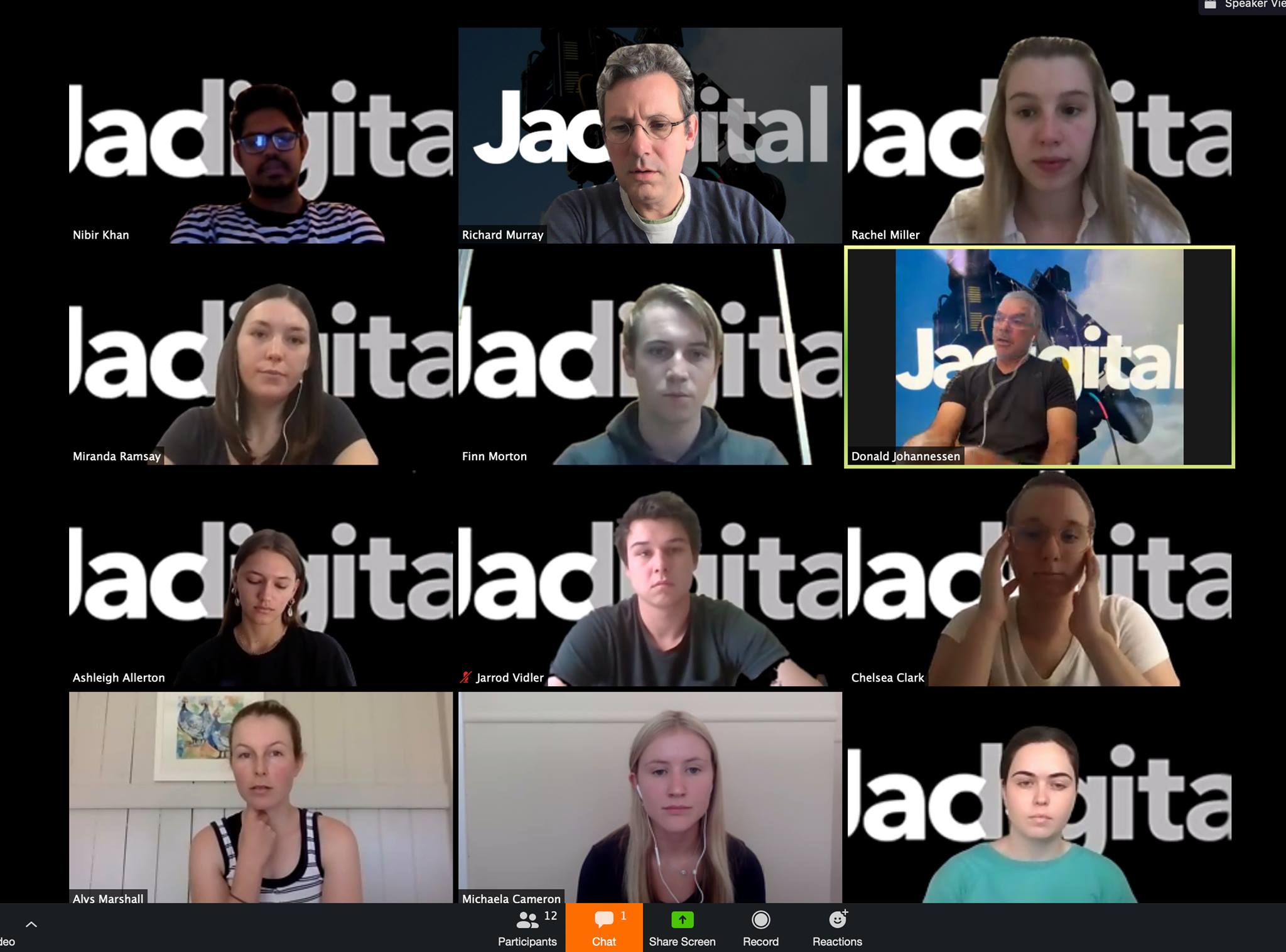 "It's important for students to take editorial advice and to listen to the people who have been in the game for a while. We saw this with our final year students and the result was that they had their stories published on Jacdigital."
Donald is also a firm advocate for students going beyond their studies to build their professional networks and experience.
"Learn everything, learn as much as you can, volunteer if you have to at the local radio station. Radio offers a great grounding, it teachers you timing, it teaches you scripting, it teaches you how to get an interview, how to speak to people over the phone."
Of the importance of networking Donald said, "Networking was really important for me – I went to everything and soon I started getting phone calls, they said did you want to cover the Olympics? That led to the Commonwealth Games and from there the Asian Games and it just grew and grew."
It is clear that our current students are benefiting from this advice, with two students Nibir Khan and Zoe Coleman having their stories published with the ABC in 2020.
You can view more of Donald's work at https://www.indigistream.com.au/
The School is excited to see what comes next for Rhianna, Donald and Speaking Out!
If you want to catch the latest episode of Speaking Out you can do so on ABC Radio National on Fridays at 8:00pm, on ABC Local on Sundays at 9:00pm, or via the ABC listen app.
Story by: Olivia Brown