Introducing Kim Machan
Kim Machan has spent her career with a finger on the digital pulse of the art world. She's worked with internationally renowned artists, travelled the globe and established herself as a thought leader on digital art. After successfully winning a full scholarship to study a PhD in Art History by Exhibition at UQ, Kim never imagined that in four years' time she would be facing her biggest professional challenge yet – launching an exhibition in Shanghai, from Australia, in the middle of a pandemic.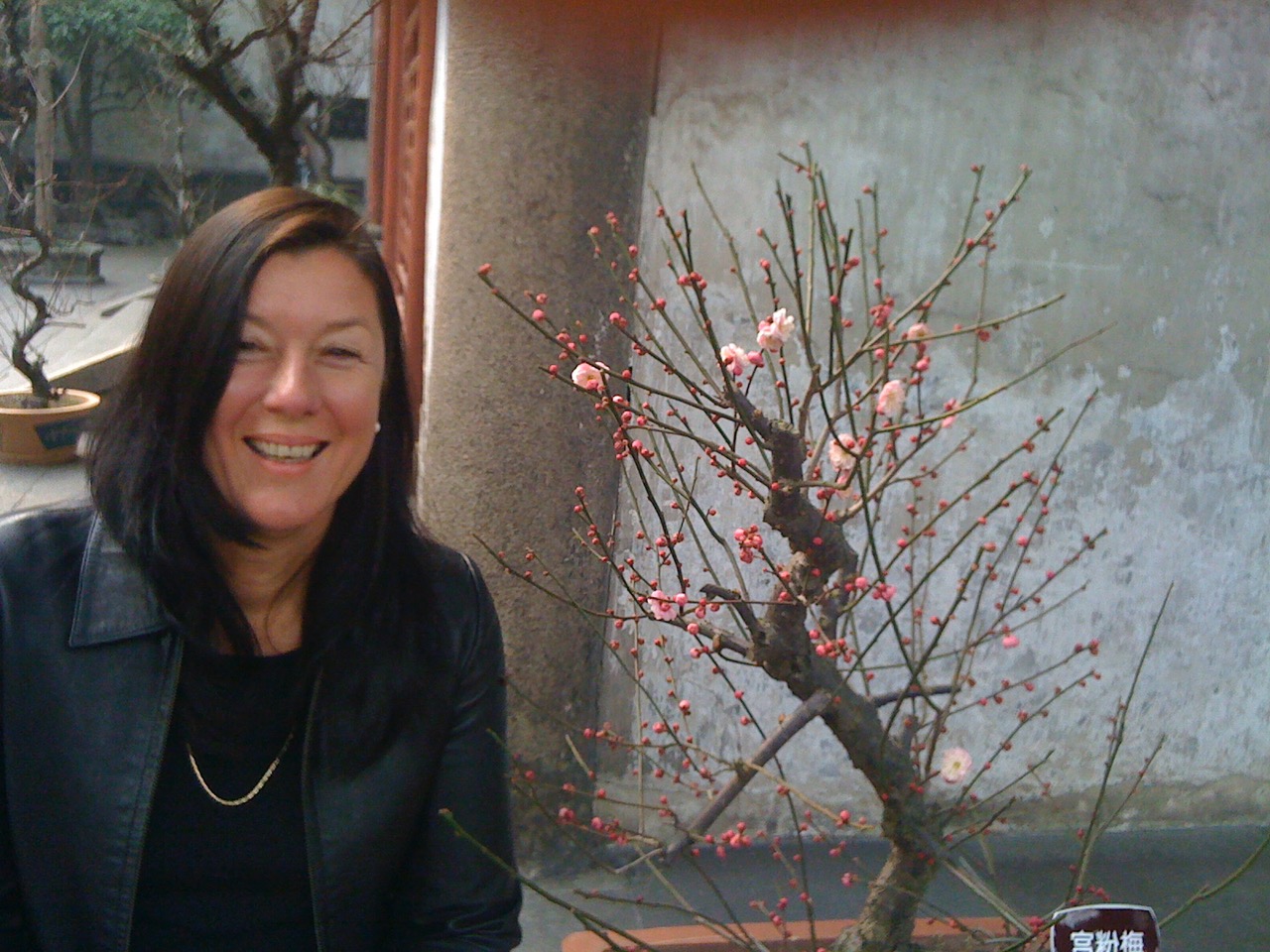 UQ's PhD in Art History by Exhibition is a unique research program that is designed primarily for curators and related visual arts workers who wish to curate an exhibition based on thorough academic research. The exhibition, Refocusing on the Medium: the Rise of East Asia Video Art (27 December 2020 – 21 March 2021) is the major outcome of Kim's studies and will offer a significant contribution to the global history of video art. To celebrate the launch of this exhibition in Shanghai, the School caught up with Kim to discuss her insights on the industry and the challenges associated with launching an international exhibition in the middle of a pandemic. 
A career lived in art
Kim's professional journey is one that grew out of a love of travel and art. 
"How I lived my career, was really just working with artists and doing projects that I was completely passionate about."
After completing a Bachelor of Fine Arts in the 80s, Kim found herself travelling extensively throughout South East Asia and China before traversing the Trans-Siberian Railway to work on projects and exhibitions with world-famous artists in Amsterdam and Vienna. She eventually settled in regional Australia where, thinking about video art television broadcasts she'd worked on in Europe and wanting to create a project in her remote context, she decided to pitch an idea to the ABC. This idea would enable artists to play with the context of music video to make art works for television, which would be randomly dropped into the RAGE all night music programming. Art Rage: artworks for television went on for four years, and Kim would work with over 70 artists to deliver challenging artworks for television. From these early experiences, Kim was positioned perfectly for the rise of online platforms and the high demand for digital content. She very quickly became known as a thought leader on digital art within the industry.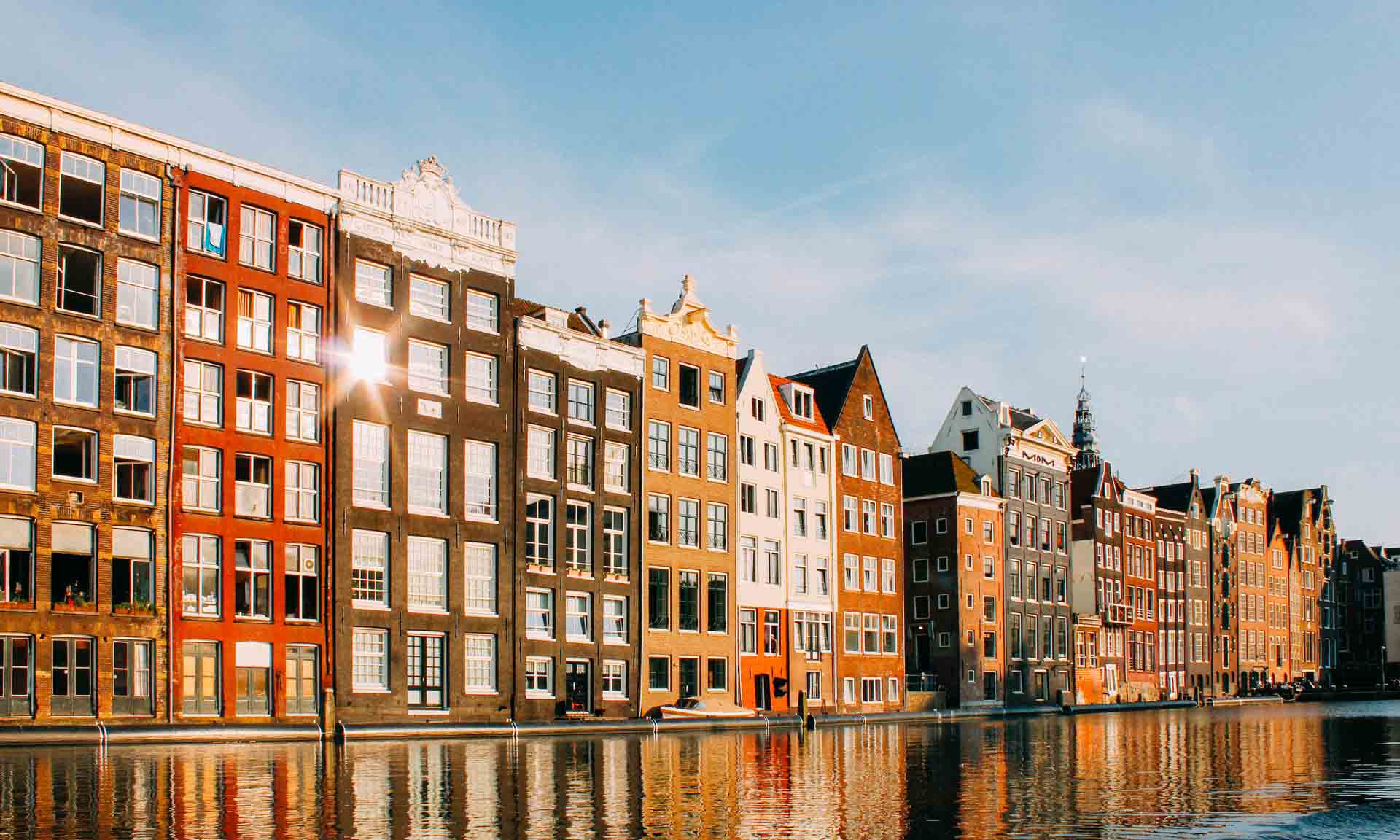 Throughout her career, Kim's voice in the art world would continue to resonate, enabling her to become the founding director of MAAP (Media Art Asia Pacific). Through this organisation Kim has been developing curatorial projects in Australia and the Asia regions since 1998. In 2014–2015 her exhibition, LANDSEASKY: Revisiting Spatiality in Video Art toured major museums and galleries in Shanghai, Guangzhou, Seoul, Brisbane and Sydney. She has also curated solo exhibitions of major artists including Zhang Peili, Wang Gongxin, Shilpa Gupta, Yeondoo Jung, Patty Chang and David Kelley. 
Her latest exhibition is no exception to her rule of pursuing her passions in the arts industry. 
"A scholarship came up at UQ, and it just looked like it had my name all over it. They wanted a PhD student with a curatorial basis, working in Asia, and I've been doing that for 20 years. I immediately thought – I could really make something of this."
About the Exhibition
Refocusing on the Medium: The Rise of East Asia Video Art, is the first exhibition to assemble key protagonists that initiated experiments with the medium of video originating from Japan, Korea and China. Since the SONY Portapak portable video recorder was invented in Japan in 1965, artists on every continent gained access and have contributed to the development of this global medium. As a new technology and experimental artistic medium with distinct characteristics, video art arrived with no cultural traditions, no significant conventions or history – essentially a new global contemporary art tool. 
Describing her inspiration for the project Kim said, "I wanted to really examine the unique language of video as a global aesthetic because it was invented transnationally, and arrived with no culturally specific ownership. Video art was my gateway into contemporary art from the first works that I saw in my teenage years. I was lucky enough to meet Nam June Paik, the most recognised and influential video artist in the world. It seemed ironic to me that video art history has always been presented as a North American and European history, but the true originator was a Korean, who studied in Japan and practiced Buddhism. In video art, there was a whole new aesthetic language that had to be shaped and artists in East Asia were contributing to this new aesthetic language. I wanted to bring that to the foreground."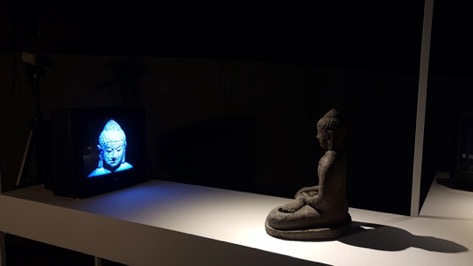 UQ's Major Convenor in Art History, Dr Andrea Bubenik commends Kim on her perseverance in bringing the exhibition to life: 
"It's fantastic that Kim's exhibition has opened in Shanghai after years of hard work. The exhibition will bring critical and public awareness to a suite of radical and experimental video artists from East Asia. It's not often that a curator can't attend the opening of their own exhibition, but because of the pandemic, this is exactly what has happened to Kim. She is to be commended for persevering at such a physical distance from her show, and embracing new ways of doing public programs and events."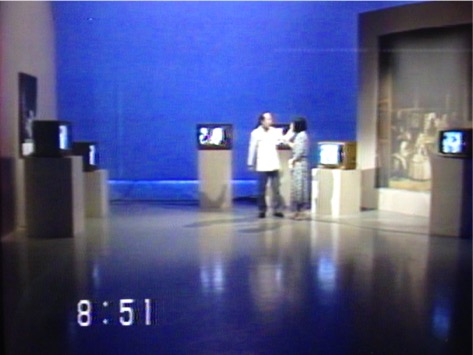 Describing the challenges associated with COVID-19, Kim said, "I couldn't believe I wouldn't be there for install, so once OCAT Shanghai reopened, I decided to push on and cross my fingers everything would be fine for travel by December 2020. It was not. As a result of the pandemic there was conservatively double the amount of work needed to install remotely. For example, new and completely detailed 3D modelling had to be remade. Bucket loads of documentation; every aspect was regularly updated. There was constant communication on several digital platforms, not forgetting the project also involved a live stream broadcast from our exhibition partner at the Nam June Paik Art Centre in Korea – another challenge! There was so much more work because I couldn't be with the museum team in Shanghai."
You can view a behind the scenes video of the exhibition being brought to life below:
The UQ Experience
Describing her UQ experience Kim said, "Every time I would go to UQ I would feel like I've stepped into this utopia. The UQ art history department has this incredible commitment and a great passion for the field.The quality of research being produced is really inspiring."
Incredibly impressed by Kim's work, Andrea is excited for the community to finally view the exhibition:
"This is an exciting moment for our expanding PhD in Art History by Exhibition program, a unique opportunity for art historians and arts industry workers to curate a major show for their doctorate. I'd encourage everyone to check out Kim's show online, not only because it's a terrific show, but because it's a crucial time to support galleries and museums here and abroad." 
You can view Kim's remote guided tour of the exhibition below:
The School wishes Kim all the best with her exhibition and looks forward to seeing her continue to make a lasting impact in the art world.
Written by: Olivia Brown