From avid gamer to a career in Esports, Vindhya Barwal talks about how the Master of Communication program gave her the edge she needed to deep dive into the video game industry.
Gamer and communicator, Vindhya Barwal, graduated from The University of Queensland (UQ) in 2020 with a Master of Communication in the Field of Strategic Communication.  Vindhya has utilised knowledge she acquired from the Master program to combine her passion for video games with her academic pursuits. 
The School caught up with Vindhya to learn more about how her strategic communication studies helped train her for the competitive world of video games.
---
Levelling up her qualifications
Vindhya's journey at UQ began in 2018 alongside the establishment of the UQ Union Esports Society (UQU Esports). UQU Esports is now the largest and most comprehensive University Esports program in the Southern Hemisphere competing in games including League of Legends, Starcraft II, Super Smash Bros. Ultimate, and more.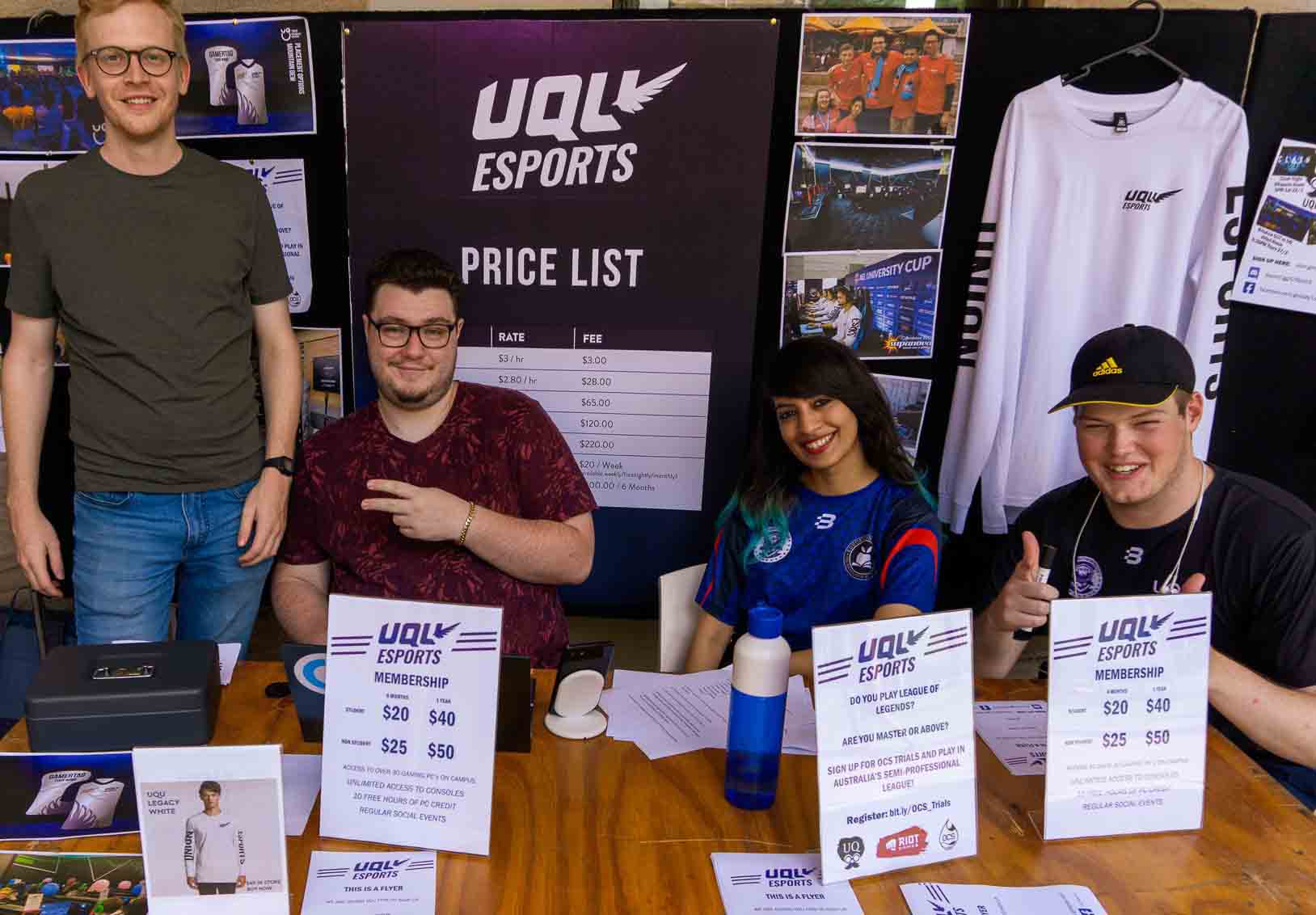 Vindhya joined the society and harnessing her knowledge of strategic communications she went on to become part of the committee as an international engagement officer. Her role with UQU Esports involved engaging students to join the society, whilst also creating a diverse space for other gamers. Her knowledge of strategic communication saw her quickly promoted to lead engagement officer. Through her work within the society, Vindhya received the opportunity to represent UQU Esports in the 'BrisAsia: Get Your Geek On!' panel discussions to discuss Esports and its future, as well as women and diversity in Esports.
"Esports has been considered to be a man's world since its inception. Things are changing however, with the gaining popularity of women's leagues and other forms of representation of female talent in the industry."
Always levelling up her skills Vindhya didn't stop there and during her time at UQ she was Vice-President of the UQ Journalism and Communication Society (JACS), an Intern with Cole Lawson Communications, and a Research Assistant for an educational video-game development project for the Humanities and Social Sciences (HASS) faculty.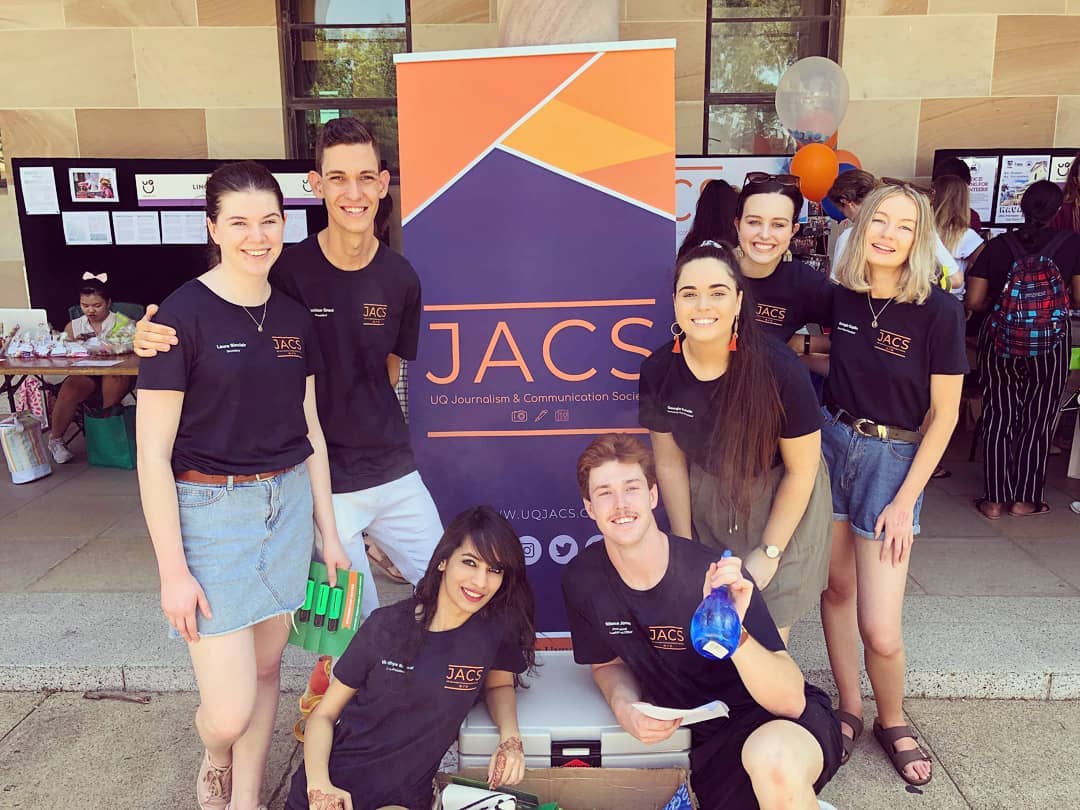 ---
Passion evolves into career
Vindhya's video game roots began with Mortal Kombat 4 and has since evolved into her becoming a competitor in Esports herself. Chasing the opportunity to combine her passion for video games with a career has always pushed Vindhya to take risks and put herself out there. The Master of Communication opened up the doorway for her to make this happen.
"I knew that I was interested in video games and the university gave me the opportunity to expand on that. As a child, I was never great at math or programming, but that didn't stop me from trying to manifest a career in gaming. As it turns out, my communication skills are desirable in the industry. You could be a voice-actor, shout-caster, host, streamer, journalist or even a PR professional who specializes in Esports."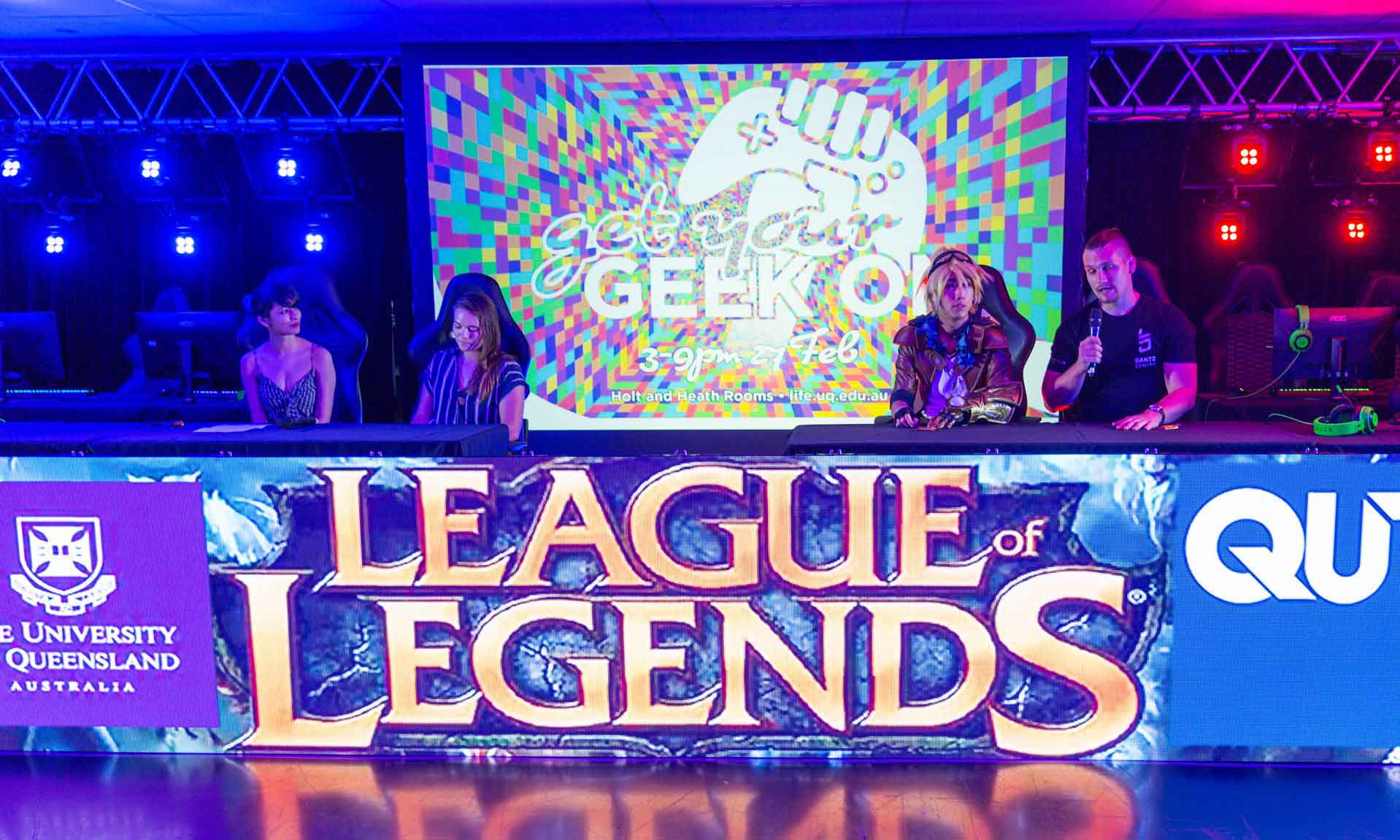 Since graduating she has become course coordinator for Practicum (COMU7015) and tutors for Communication Practice and Campaigns (COMU7301), Media Strategies (COMU2180) and Digital Media Industries (COMU2140). Furthermore, she has since been in collaboration with BrisAsia, and is working for XP sports after reaching out to them to become a commentator for their XP High School League's 4-week long inaugural National Valorant Championship.
"The takeaway was simply taking a risk, right? No one told me about it. Nobody told me there was an opening. I just went up to them and I said 'hey, listen I want to do this.' And I knew that it was good for representation as well because people like having more female voices in video games these days. So, it was a mutually beneficial situation.  I work for XP Esports as the engagement officer now. I write articles, ensure that we have online engagement, and sometimes I interview gamers who are really good on an international level or a national level."
Progressing through her career Vindhya mentions how she is utilising the skills she acquired:
"I understand people better now—whether it's my target audience, a competitor, or my own organisation. It is easier to locate opportunities and I get to utilize my learnings every day. Opportunities for communications professions in the videogame industry are ever-increasing."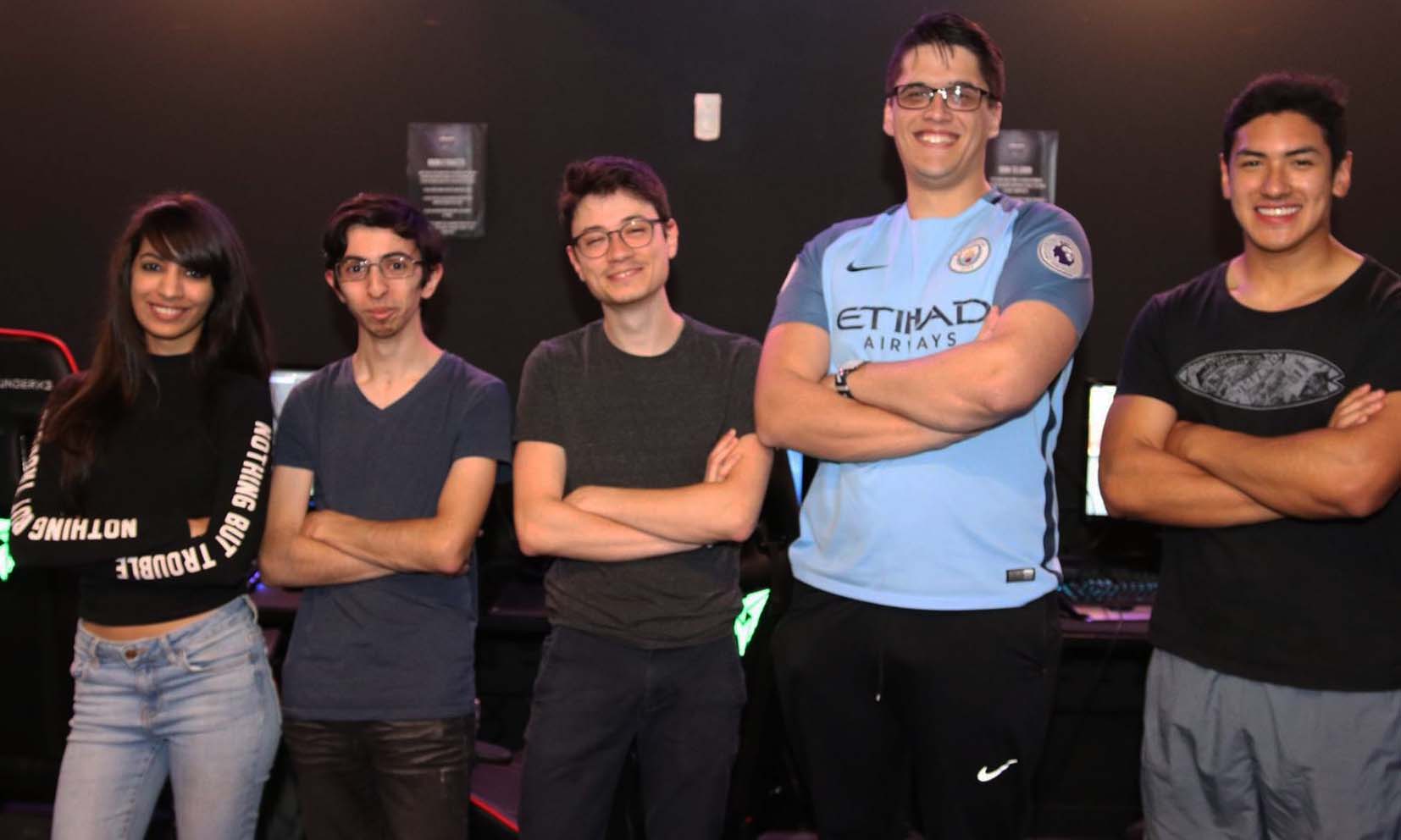 ---
Immersed in research and video games
Taking every opportunity to immerse herself in the gaming world, Vindhya is pursuing research and academia in the field of video games. Creating a career out of interests is no easy feat to achieve, and Vindhya talks about how she accomplished this:
"It's something that you do in academia where you combine different theories and bring them together. So that's my perspective on life in general as well, that you take things that inspire you put them together and try to create something. I think communications is such a versatile degree that it allows you to bring elements from different walks of life, different interests, and different inspirations and pull them together as a Master of Communication student."
Vindhya wrote her Master's thesis under the supervision of Associate Professor Jane Johnston on ethical decision making in video games and used The Elder Scrolls V: Skyrim as her case study for this. Her study sought to understand how emotions arising from playing video games influenced decision-making, and whether players actively reflected on the moral significance of their in-game actions. The study has contributed to the intersecting fields of video games, narrative and ethics.
Vindhya's teachers have continued to inspire her in her academic career and she hopes to expand on her Master's thesis into her PhD alongside supervision from her mentor and Associate Professor Jane Johnston.
"My teachers at UQ looked out for me and provided me with opportunities they believed I would be good at. Those teachers have inspired me to do the same with my students. If I see that they're good at something I'll reach out to them and tell them 'hey listen, you're good at this, why don't you do this"
---
Take every opportunity
Vindhya's time in the Master of Communication program provided her with an inescapable analytical perspective and helped her hone her critical thinking skills. She advises that anyone in this program should become a sponge and soak up the wisdom around them from peers and staff alike.
"I find myself looking at all kinds of media with a critical eye—who benefits from this? Why does this attract this particular age group or gender? What was the decision-making process behind this? Could I have done this better? I also learned the importance of theories in developing effective campaigns. You really learn how to divide a communication problem into different layers. There is a focus on the process of planning—from research to implementation. It's all about the details. They teach you what happens if you jump from point A to C without acknowledging point B."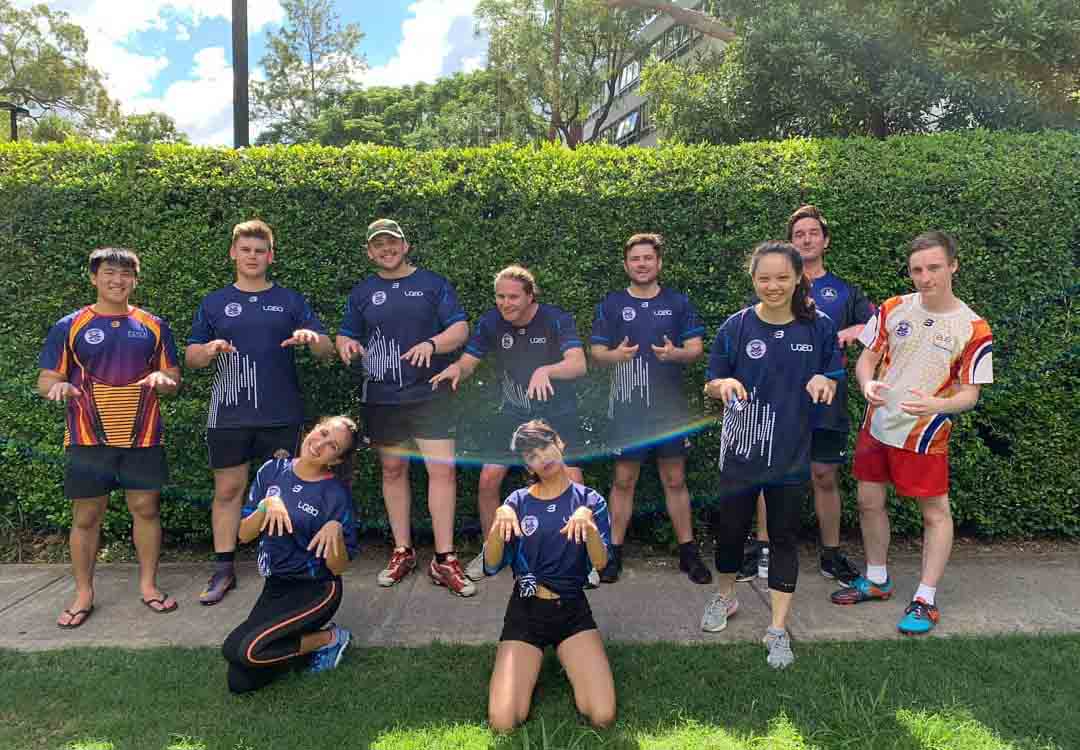 For future students who are feeling uncertain about starting a post-graduate program, applying for a job, or connecting with that industry professional, Vindhya says:
"Just go for it. Don't wait for anyone to give you the opportunity. You go ahead and you ask for it."
The School looks forward to seeing Vindhya continue to level up her research and inspire others to consider how they too can combine their passion and career.
Written by Lecinta Linton