Breaking Ground with Public Interest Communication
A commuter walks past a person sleeping on the sidewalk. Consumed by thoughts of another day at the office, they keep going.
Everyone has a voice, but are all voices heard equally in society? No – unless someone works to amplify the voices of the minority.
That is where public interest communication comes in.
The study of public interest communication is still a developing field, and The University of Queensland (UQ) is one of the few universities in the world currently teaching it to communication students. With the exciting launch of their new Pressbook, Public Interest Communication, UQ's A/Prof Jane Johnston and Dr Robyn Gulliver hope to encourage the next generation of communication professionals to think critically about how they can contribute to helping small voices be heard and different interests be debated to make a better society.
To celebrate the launch of this new Pressbook, the School caught up with Jane to discuss all things public interest communication and Pressbooks. On the importance of the topic for communication practitioners Jane said, 'If we all think this way, then it will start to make a difference.'
Introducing the co-authors of Public Interest Communication
A/Prof Johnston is an internationally recognised author who has been awarded several prestigious international text book awards, including most recently, Routledge's 2020 Publisher's Award for Best New Textbook in Humanities and Media Arts. Known for her work in PR and communication, Jane has widely published on justice issues and how these can be communicated. With a background in journalism and public relations, Jane found her passion in public interest, which she recognised as a central piece to the way democracies function.
Dr Gulliver is a renowned writer and researcher who has won a multitude of awards for her efforts in environmentalism. Her work in environmental psychology has and will lead to greater environmental sustainability and it is no doubt that public interest communication is one way in which this can be achieved.

The first of its kind in more ways than one                             (the story of the Pressbook)
Everything is going online nowadays, and it seems like textbooks are no exception. As the co-author of the first Pressbook in the field, Jane could not hide her excitement,
'I have to say I love the platform for Pressbooks!' she said.
Written in the Creative Commons, access to the book is completely free - consistent with what the public interest is all about to Jane. She was delighted to be able to try her hand at this innovative reinvention of textbooks and described it as an 'interesting and rewarding challenge.'
This new form of textbook brings different elements together - videos, interactive exercises, podcasts and links, and the versatility means even a complex topic like public interest communication can be made more accessible for readers. Justine Cawley from UQ Library also adds that 'the financial burden is removed and equitable access is enabled – all students have access to their core learning materials from the first day of class.' This is an important step in not only enhancing their learning experience, but also in removing cost barriers.
The UQ Library is a strong supporter of the Pressbook format and is excited to see them improve learning outcomes for students. As Justine said, 'I am really excited about the potential of open textbooks to enable great learning outcomes for UQ students by removing barriers to success.' She looks forward to the continued support that the UQ Library can provide to develop free and sustainable learning resources at UQ, which will ultimately assist in the goal of improving the student experience.
The move to a free-to-access, multimodal resource is just one example of how UQ continues to innovate to ensure its students have access to the highest quality learning experience.
Public interest enables society to be fairer
Public interest communication is a field often associated with journalism, governance and politics, but Jane found that there is more to the application of public interest.
'It's not just what's in the public interest for most people, but what's in the public interest for people who don't have a big voice, for people who are minorities or disadvantaged.'
As easy as it is for most of us to voice an opinion, how many of those are being heard and taken seriously? One of many student podcasts addressing this exact issue is incorporated in the book. When asked about this particular podcast, Jane said, 'The students did a fantastic job, and this is how students learn that they can empower people by giving them a voice and, ultimately, creating awareness and social change.'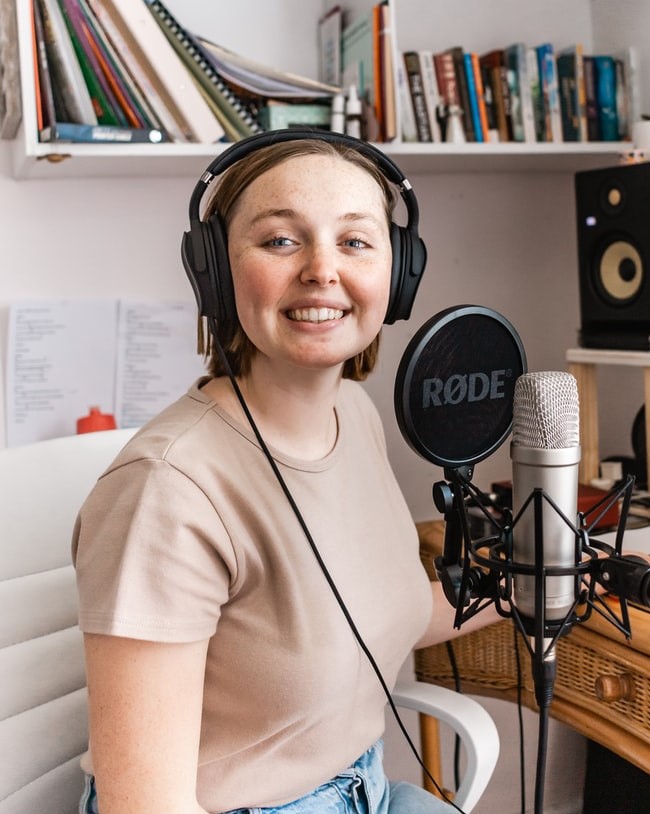 For example, the student podcast looks at the concept of wicked problems, which is defined as ongoing problems that cannot be simply solved through methodical processes and are unique in nature. Poverty and homelessness are a few instances of such problems. Public interest communication can help students understand the concept of wicked problems because it's about listening to different publics' interests, enabling participation and dialogue, and trying to find solutions. This, alongside other concepts, is discussed in the student podcast.
Let knowledge inform your actions
When asked if she has any advice for students studying communication, Jane said, 'I'd like the book to provide some insights into the interface between communication, democracy and society and the huge importance that communication has in making the interface work.'
The book holds a lot of opportunities and thought-provoking challenges and concepts for communication scholars. Jane would love students to reflect on these concepts as they read, 'Your life is not separated from your studies, or your future or career, and that is what makes public interest exciting for people,'' Jane said.
Story written by Jolie So, Ka Lam and Ethan Theen Wan Choe.
Find out more about how you can study public interest communication.