Congratulations to School graduates — Isabella Higgins and Lillian Rangiah for being recognised at the 20222 UQ Alumni Awards. 
---
 Isabella Higgins
Distinguished Young Alumni Award for excellence in the field of journalism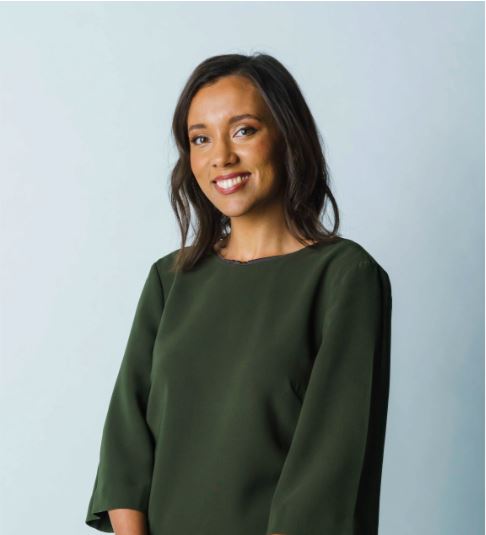 Isabella Higgins (Bachelor of Journalism and Bachelor of Communication 2021) is a well-known journalist who has reported across both regional and metropolitan areas of Australia as a reporter, as the national Indigenous affairs correspondent, and she is now Australia's first Torres Strait Islander Europe correspondent, working for ABC News, based in London.
Based on her detailed coverage on the First Nations suicide crisis, Ms Higgins was awarded the 2019 Walkley Award for Young Australian Journalist of the Year, and her recent work reporting from the war in Ukraine has shed light on the atrocities of that conflict.
---
From QLD to NYC
One of the most influential experiences I gained from UQ was the opportunity to travel abroad to the University of New York on student exchange. It was there while searching the streets of Manhattan for a story that I found a real passion for journalism.
What inspired you to pursue journalism as a career?
I've always been an avid reader and writer, and as a high-school student journalism sounded like a career where I might get to do both of those things all day long. Of course, it's much more complicated than that, but thankfully it all worked out.
If you could go back to your graduation day, what would you tell young Isabella?
The journey is just beginning, hold on tight and get ready for a lot of tight deadlines.
What are you most proud of?
As a proud Torres Strait Islander woman, becoming the ABC's National Indigenous Affairs Correspondent was a huge honour and responsibility. I travelled to all corners of the country and met some extraordinary people in the role. I'm incredibly proud of some of the work I produced in these places, which I hope changed the conversation about the First Nations communities. Similarly, the time I spent in Ukraine as war broke out earlier this year was especially significant for me. I tried to elevate the voices of women in these places who were going through the unimaginable. Their stories will always stay with me.
What was your study soundtrack while at uni
I never stopped listening to Triple J as a student. I always hoped I might work there (and I did for a little bit!)
---
Lillian Rangiah
UQ Graduate of the Year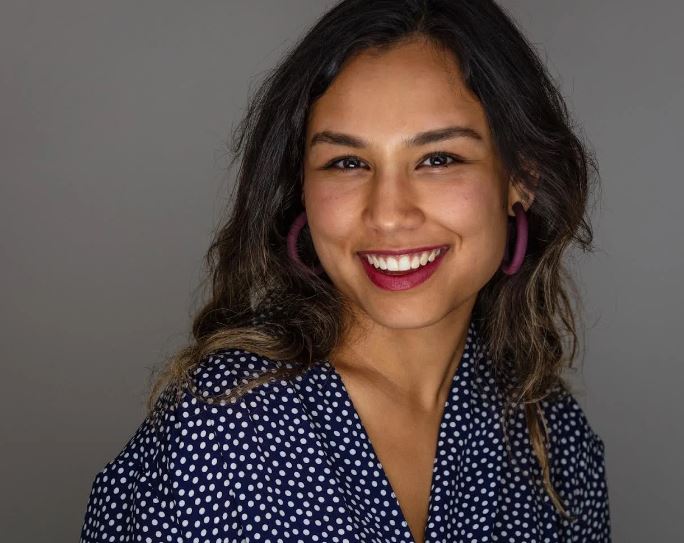 Lillian Rangiah (Bachelor of Arts Honours) is currently a journalist with the ABC, based in Brisbane, where she reports across television, radio, online news and social media.
As a student, Ms Rangiah worked as a tutor and research assistant at UQ, publishing scholarly textbook case studies and a peer-reviewed journal article. She was awarded the University Medal and first-class honours. She has also contributed to community journalism in Brisbane through 4ZZZ radio station.
If you could go back and give yourself a piece of advice on graduation day, what would it be?
Never say you graduated with "just" Bachelor of Arts (BA). The humanities and social sciences are too often written off as trivial or useless, and there is stigma associated with the humble BA. But the humanities are integral to our collective understandings of who we are, how we relate to the world, and how we relate to each other. It is through the artists and activists that we come to imagine and build a better future.
What inspired you to pursue a career in journalism?
I originally studied a Bachelor of Arts to test out different career ideas and see what I liked the best. I studied psychology, philosophy, economics, world religions, film and television and communications. Much to my frustration, I found that I enjoyed them all and couldn't pick. I eventually realised I simply loved learning in general…and if I became a journalist, I could ask questions about every topic imaginable.
 What are you most proud of?
I am passionate about stories that matter to young people and marginalised communities. I wrote a national, multi-platform story earlier this year investigating potential LGBTI+ discrimination in Christian schools, and I am proud of the feedback I have received about the impact this story has had on other young people.
I recently returned to my own high school for a speech about my career. A same-sex grade nine couple came up to me afterwards and thanked me for reporting the story. When I was that age, I don't think many of my peers felt comfortable to be "out" and in a same-sex couple. It struck me that Australia is becoming a more inclusive place – and I feel immensely proud that my words may play some small part in that.
Is there a band, song or film that shaped who you were as a student?
When I was under pressure and stressed during my final few weeks of thesis writing, I would play Free by Aussie band, Parcels, which is – as you can imagine – an uplifting song. When I finally handed in my thesis, I played the song in my living room as loud as I could and belted out the chorus.