Vale Dr Irmtraud Petersson, a dedicated scholar and respected member of the School community, who sadly passed away on 9 September 2022.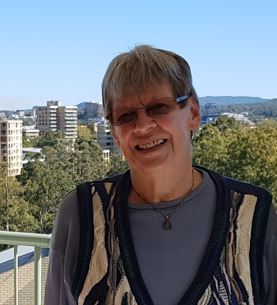 Dr Irmtraud Petersson taught in the field of Australian Literature at the University of Queensland between 1986 and 2000 and remained an Honorary Research Fellow in the School of Communication and Arts. 

Irmtraud received an MA from Ludwig-Maximilians-Universitaet (1966) and completed her PhD at UQ (1988) under the supervision of Laurie Hergenhan. Her thesis, German Images in Australian Literature from the 1940s to the 1980s, investigated literary evidence concerning German-Australian connections, with a particular focus on the German characters in Patrick White's fiction.

In 1996 Irmtraud edited with Martin Duwell the anthology And What Books Do You Read? New Studies in Australian Literature. In 2001 she joined the AustLit team as Senior Researcher where she was a significant contributor to the Bibliography of Australian Literature (2002-2008) project. She was the editorial assistant of Australian Literary Studies and one of the compilers of the ALS Annual Bibliography of Studies in Australian Literature with Carol Hetherington. The AustLit record for Irmtraud collects her full list of scholarly publications.

Through a generous gift to UQ in 2019, Irmtraud established the Laurie Hergenhan Scholarship in Australian Literary Studies in recognition of Laurie's dedication, support, and steadfast friendship. Irmtraud wished to open opportunities for future scholars to advance their investigation and understanding of Australian Literature.

Irmtraud's passing has been met with sadness among her colleagues in the School of Communication and Arts and in the broader humanities community. She leaves behind an important legacy of humanities research at UQ.

We extend our sympathy to Irmtraud's partner, Emeritus Professor Michael Lattke, her family, friends, and colleagues.