Congratulations to Bachelor of Journalism student Grace Nakamura –  who has recently been announced as a Walkley finalist for their mid-year awards.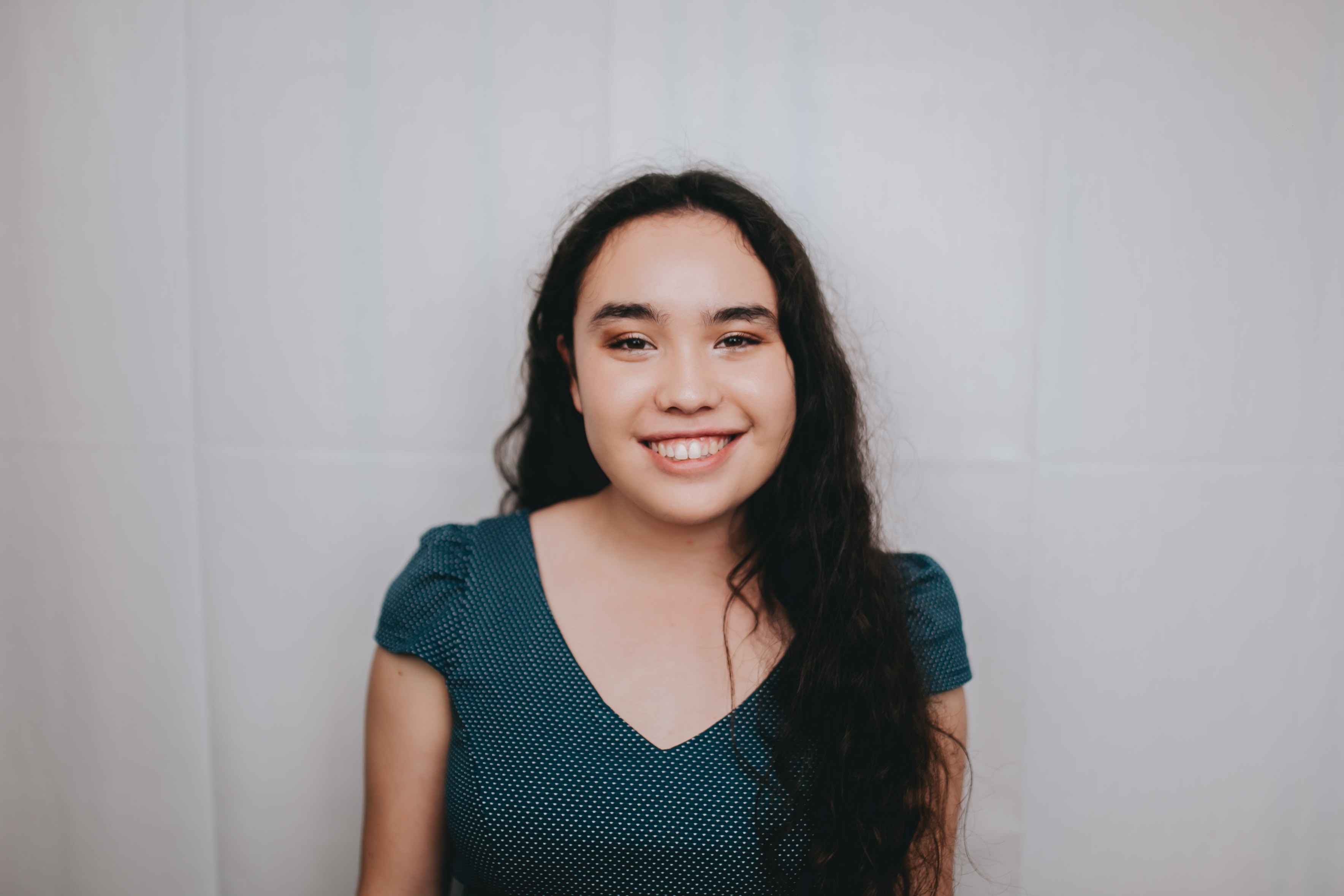 The Walkley Awards are the pinnacle of achievement for any Australian journalist. With a rich 64-year history, the Walkley Awards now include 30 categories across all platforms, peer-judged with a two-tier process. No matter their era, Walkley Award-winning stories have always chronicled Australia's history, people and events.
Grace is in the running for Student Journalist of the Year, a remarkable achievement. The award is open to undergraduate and postgraduate students, and judged on the basis of journalistic excellence.
UQ also has two alumni short-listed at the awards: Claudia Farhart (Shortform Journalism Award), and Hannah Walsh  (Award for Coverage of Community and Regional Affairs.)
The School spoke with Grace to learn more about her time at UQ, and her career journey. 
---
What inspired you to pursue journalism as a career?
Growing up, I always loved reading and writing. When I first came to Australia from Japan in 2006, my English wasn't very good. I remember my parents and my grandma read to me a lot as a child, giving me a love of stories. One of the books my grandma gave to me was a small green book of Latin prefixes and suffixes - I may have been the only seven-year-old in the world who actually read grammar books for fun.
In high school I applied to be a Community Correspondent for the ABC and surprisingly was successful. I was 16 at the time and got to skip school on Fridays to come to Southbank and learn about radio. I remember being so nervous approaching people for a vox pop that I spent most of the time just standing nervously behind a tree. Six years later, I'm working in that same Southbank building as a radio journalist and it feels very satisfying.
After those months as a community correspondent, I knew journalism would be a good fit. What I didn't expect was to love all of the aspects of it that weren't the reading and writing. It was the speaking and the listening, the researching, the assembling of pieces to make a complicated situation simple. As soon as I started working on journalism assignments, this whole world opened up to me. The world of beekeepers, political refugees, transgender people and retirees who fight for land rights – speaking with these people for stories has developed me not only as a journalist but as a human being. It's exciting, it's humbling, and at times terrifying. That jumbly stomach feeling of nervousness and excitement is how I know when a story is good, and how I know I want to be a journalist.
What does it mean to you to be nominated for a Walkley?
It's so surreal! I honestly can't believe it. To be nominated for a Walkley before I properly start my career feels insane. I'm lucky to have a lot of good people and journalists behind me who have encouraged me to put myself out there. I'm thankful to my UQ mentor Richard Murray and to my bosses at my first reporting gig at *PS Media, Margaret Simons and Simon Crerar. A lot of my pieces I used in my nomination were from that first job where I had the support from my mentors to create the best work I could. Working at *PS Media really catapulted me into the deep end but also gave me the best experience as an early-career journalist. I had the chance to do everything an experienced journalist would do, and it gave me a lot of confidence and courage to pursue stories.
Can you describe your time in UQ journalism, any highlights?
It's strange to be coming to the end of my time at UQ. It feels like I had my first year, then COVID hit, and now I'm at the end of my degree. In between all that were a lot of amazing experiences with amazing people. I have loved being involved in the Journalism and Communication Society (JACS) and making friends with other journalism/communications people. The Professional Networking Evenings were always a highlight of the year (especially the open bar). But most of my highlights probably didn't feel like it at the time. Laying on the Great Court in the sunshine, getting coffee with friends, spending hours editing in Joyce Ackroyd. These are the things that have made my time at UQ so special.
What's the most interesting story you have worked on, and why?
One of my first journalism assignments was for Journalism Investigations. At the time I was working as a waitress at a local Spanish café. I remember being stressed because I couldn't find a good story idea. I wanted to do a piece on refugees, but I didn't have the first clue how to go about it. While I was complaining to my coworkers, my boss came up behind me and casually mentioned "I'm a refugee. You can interview me." She was an older El Salvadoran lady who had been running the café for a few years. After my shift, we sat down at one of the tables and I interviewed her. I found out that she was related to a very high-profile family in El Salvador and had escaped in the 80s as a political refugee. She told me about the civil war, and how her family members were being murdered one by one. She took her family and fled to Australia. I was gobsmacked and I didn't know how to respond to such a story. After that interview, I read up on El Salvador's history and got in touch with more refugees. I even met one of Oscar Romero's childhood friends. I ended up writing a feature piece on El Salvadoran refugees thirty years after the civil war. It was crazy that such a story came out of one conversation on a quiet Sunday shift.
Anyway, the café eventually closed down and I was never paid for my last few shifts. But I still think it was worth it for that story.
Do you have any advice for future journalism students?
I would advise future journalism students to take any opportunity with both hands. Especially while you're studying, the best thing you can do is to build up a portfolio and get to know people in the industry. Go to JACS events, introduce yourself to your tutors, write freelance articles or get into community journalism like 4zzz radio. Lack of experience can be easily made up for by enthusiasm and a willingness to take on feedback. I really enjoyed the book "All that's left unsaid" by Tracey Lien. The main character is a young journalist trying to solve the mystery of her brother's murder. She writes how there's nothing special or particularly hard about being a journalist, you just need to have the courage and resilience to do it. As a journalist who also has anxiety, I think that's super important. Just keep putting yourself out there because even if something doesn't pay off in the moment, there's a high chance it will lead to something else in the future. Equally important is to have fun, don't be too hard on yourself, and read/listen/watch as much as possible.