Symposium - Bodies and Devices: Geolocative Media
28 November 2019

9:00am

–

4:00pm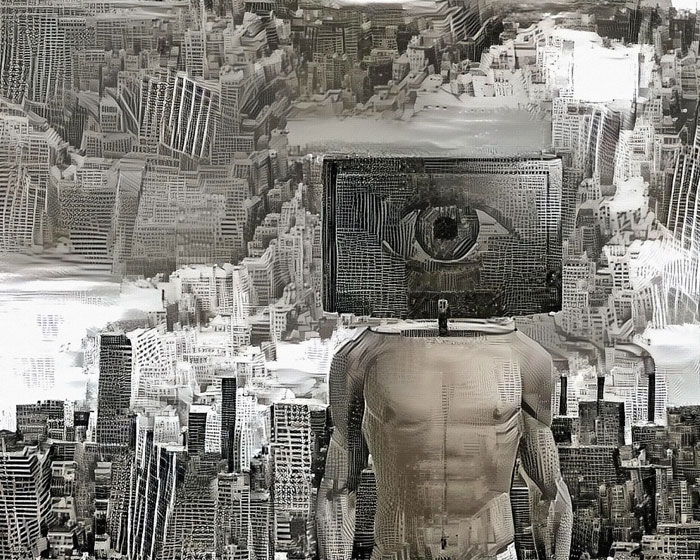 Bodies and Devices: Geolocative Media
When: Thursday 28 November 2019, 9am – 4pm
Where: UQ Art Museum 
2018's Bodies, Devices, and Platforms Symposium considered various ways the body intersects with the digital spaces in which we increasingly live our lives, and the devices through which we connect. This year, the Bodies and Devices Symposium returns to explore the networked body as fundamental to understandings of both the body and the digital economy.
The geolocated body is tracked, networked, coded, monitored and represented on a range of digital media platforms. This involves making available the body to the algorithmic and participatory logics of digital media platforms and an entangling of its experiences with these architectures. In this one-day symposium, our speakers will address the commingling of our bodies with space that is no longer simply physical, but an integrated digital network.
Speakers:
Scott McQuire (University of Melbourne)
Thao Phan (Deakin University)
Peta Mitchell (QUT)
Dr Sarah Barns (Sitelines Media and Research)
Frederico Fialho Teixeira (UQ)
~ o ~
One map to rule them all?
Professor Scott McQuire (University of Melbourne)
Abstract:
Since its launch in 2005, Google Maps has been redefining how mapping and geolocation function in the context of a globalizing digital economy. Calculating 'position' has now become fundamental to broad logics joining commercial profit-seeking to government security agendas. In this talk, I will trace Google's evolving strategy in the consumer mapping space and consider the implications of Google Maps' dominance as a contemporary knowledge infrastructure. Drawing loosely on Gilbert Simondon's account of 'technical objects'  I will argue that Google's current ambition to refigure the temporality of the map by integrating realtime updates is not only symptomatic of the functioning of technical objects in the digital milieu but depends heavily on a simultaneous redefinition of map-users as data-collectors. These shifts not only ask us to recast our understanding of agency in relation to participatory digital platforms, but highlights the critical importance of control over feedback loops between bodies and devices in determining the political valences of 'geomedia'.
Bio: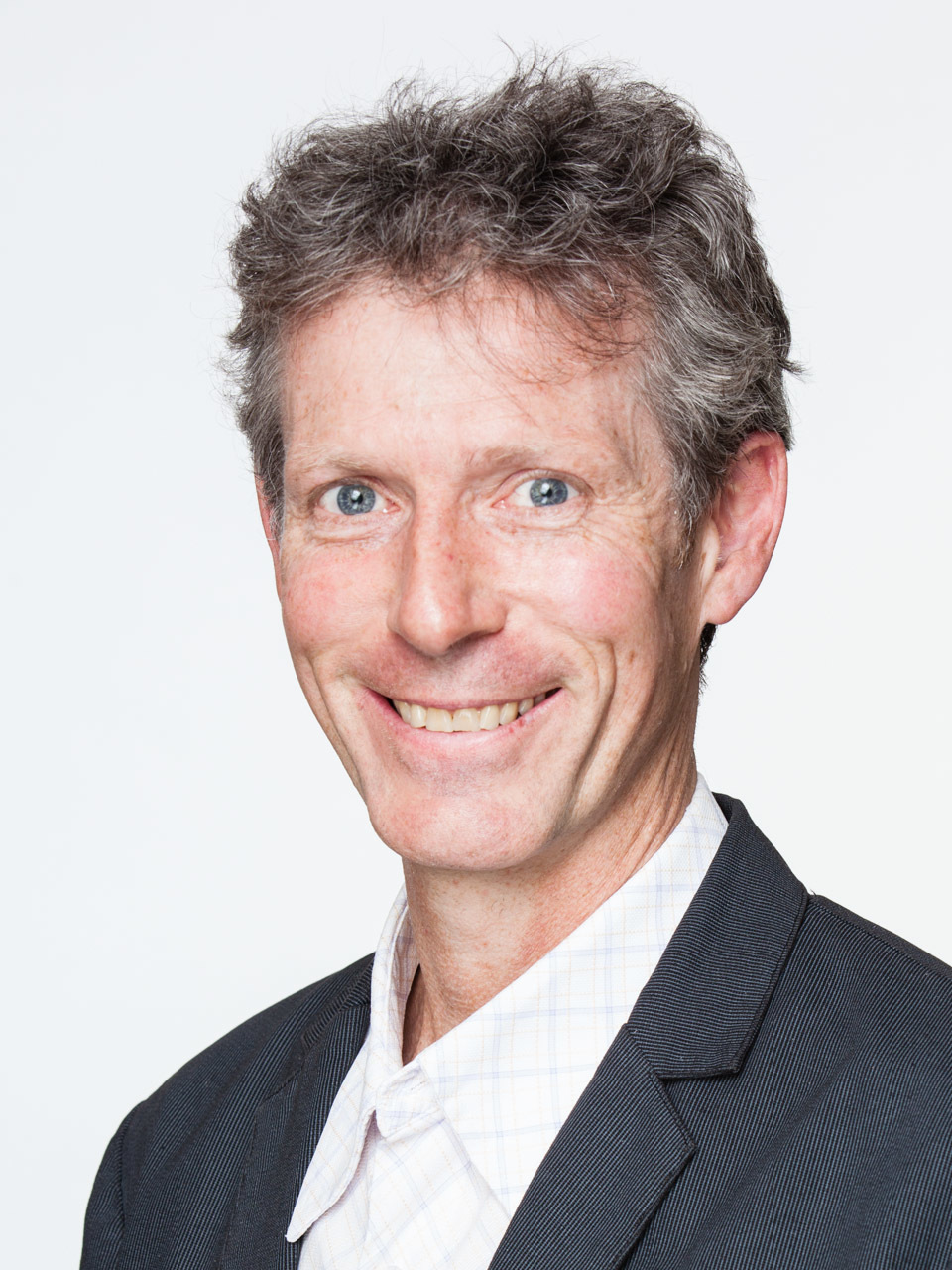 Scott McQuire is Professor of Media and Communications in the School of Culture and Communication at the University of Melbourne and Deputy Director (Research) at the University's Networked Society Institute. He is one of the founders of the Research Unit for Public Cultures which fosters interdisciplinary research at the nexus of digital media, contemporary art, urbanism, and social theory. His research explores the social effects of media technologies, with particular attention to their impact on the social relations of space and time, the formation of identity, and the functioning of contemporary cities.
Surveillance capitalism at the movies: anxiety, identity, and algorithmic culture in Ex Machina
Thao Phan (Deakin University)
Abstract:
At the 2015 SXSW festival in Austin, Texas, users of the dating app Tinder began matching with an attractive 25-year old woman named Ava. She asked them candid questions via text message: Have you ever been in love? What makes you human? What attracts you to me? As the conversation progressed Ava would eventually send through an Instagram link with pictures and videos promoting a science fiction film premiering the same weekend. It soon became clear that Ava was not a real person but an advertising chatbot designed to promote Ex Machina, a new feature film from British filmmaker Alex Garland. The woman in the profile pictures was Alicia Vikander, the actress who plays the role of a sentient AI whose consciousness is being tested in a modified Turing test. The message exchange between a deceptive bot and a naive receiver searching for intimate connection ingeniously mimicked the narrative of the film. It also neatly illustrates contemporary anxieties regarding the integration of AI and algorithmic systems into ever more personal part of daily life. Our relationships to institutions, colleagues, loved ones, and even ourselves, are today unavoidably intertwined with digital actors driven primarily by the logics of surveillance capitalism. The world's largest media and technology companies like Netflix, Spotify, Amazon, and Google profit not just from the collection of user data but from the prediction of user preference. Sophisticated recommender algorithms designed to capture attention (and, thereby, retain paying subscribers) have moved towards models of personalisation based on increasingly granular and agile forms of data collation. The degrees of personalisation can often be alarming with machines reflecting back parts of ourselves and our personalities that are often unconscious or unknown. This paper examines the film Ex Machina (2015) as a cultural text that both represents and exploits contemporary anxieties regarding surveillance capitalism and the modulation of identity in algorithmic culture. I argue that Ex Machina is a film that takes these anxieties to their furthest limits. It positions the most private and intimate parts of one's identity—feelings, emotions, and latent sexual desires —as a part of a technological system that can be deployed against us. This system works efficiently, autonomously, and often in ways that elude even its own makers. Like all digital cinema, however, the film is enfolded into modes of production and distribution that rely on algorithmic techniques. It is a text that simultaneously represents, critiques, and enables surveillance capitalism: an indication of surveillance capitalism's pervasiveness and all-encompassing reach.
Bio: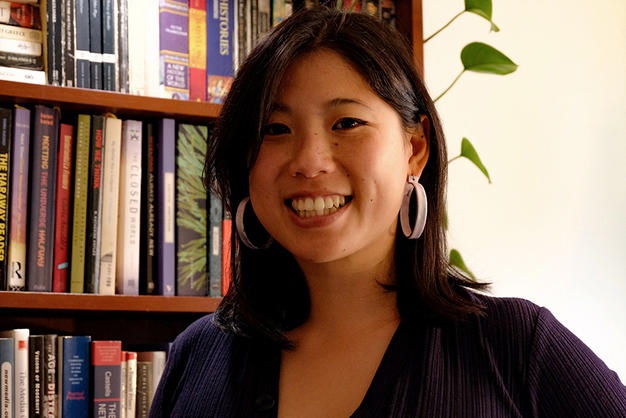 Thao Phan is a Research Fellow at the Alfred Deakin Institute of Citizenship and Globalisation. She is a feminist science and technology studies researcher who specialises in gender, artificial intelligence, and algorithmic cultures. Her work examines the gendered dimensions of AI across different cultural sites: scientific histories, film and the cultural imaginary, and voice-controlled digital assistants.
Ambivalent databodies: Navigating trust and privacy in the geo-aware present
Associate Professor Peta Mitchell (QUT)
Abstract:
With the rise to ubiquity of geospatial and geolocative technologies over the last 15 years—and their almost wholesale penetration into everyday life in the global North in the form of the GPS-enabled smartphone—geolocation has emerged as a fully domesticated socio-technological assemblage working to connect and mediate bodies, places, platforms, and devices, and in doing so generating vast data stores of personal geographic information. As digital media become ever-more location aware, geoprivacy has been flagged as a looming concern both for individual users and for public administrations due to the particularly sensitive nature of location as a datapoint (Leszczynski 2017; Bargiotti, et al., 2016).
The geospatial data that everyday users of digital media "give off" and effectively give away, often unwittingly, are routinely put to service within the digital data economy for commercial or regulatory ends that are then served back to us as hybrid digital–human bodies. The spatial affordances of location-based apps and services, in other words, assemble the user as a calculable and often commodifiable databody through this exchange of location information, requiring users to constantly negotiate trade-offs between convenience and geoprivacy. In this presentation, and in the context of what Rob Kitchin (2015) calls an era of "continuous geosurveillance," I focus on the negotiations made by everyday users of digital media in deciding whether to share their real-time location with locative apps and services. Drawing on a recently conducted survey of more than 280 Australian smartphone users (Riedlinger, Chapman & Mitchell 2019) and an ongoing co-design study on location awareness, this presentation both theoretically and empirically explores digital media users' embodied and affective location-sharing practices and the extent of their self-awareness in these practices.
Bio: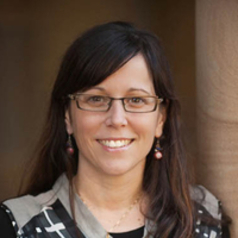 Peta Mitchell is a Chief Investigator, Vice-Chancellor's Research Fellow, and Research Training Coordinator in QUT's Digital Media Research Centre (DMRC). Her research focuses on digital geographies, location awareness and mobile media, algorithmic culture, and network contagion. Peta is author of Cartographic Strategies of Postmodernity (Routledge, 2008) and Contagious Metaphor (Bloomsbury Academic, 2012) and co-author of Imagined Landscapes: Geovisualizing Australian Spatial Narratives (Indiana UP, 2016). She is also co-founder of the Cultural Atlas of Australia, an ARC-funded digital mapping project that explores Australian locations as they are represented in and through films, novels, and plays
Scene on a train
Dr Sarah Barns (Sitelines Media and Research)
Abstract:
Situated on a busy train carriage at peak commuting time, this presentation reflects on the platformed-space of commuting, paying attention to the different layers of networked and platformed media that remain co-present. Reflecting on the histories of networked media that coalesce in this busy train carriage, I reflect on how the integration of platform services builds on and remediates networked technologies that have, historically, played a critical role in shaping the built fabric of the city. What kinds of ambivalences towards networked publics are also co-present in this space, and what kinds of 'platformed publics' are emerging? Here I reflect on ideas about digital intimacies, counterposed with senses of networked isolation, platform surveillance and disembodiment, and explore the need for closer engagement with divergent, co-present digital publics and corporeal sensibilities that form the ambient terrain of contemporary commuting.
Bio: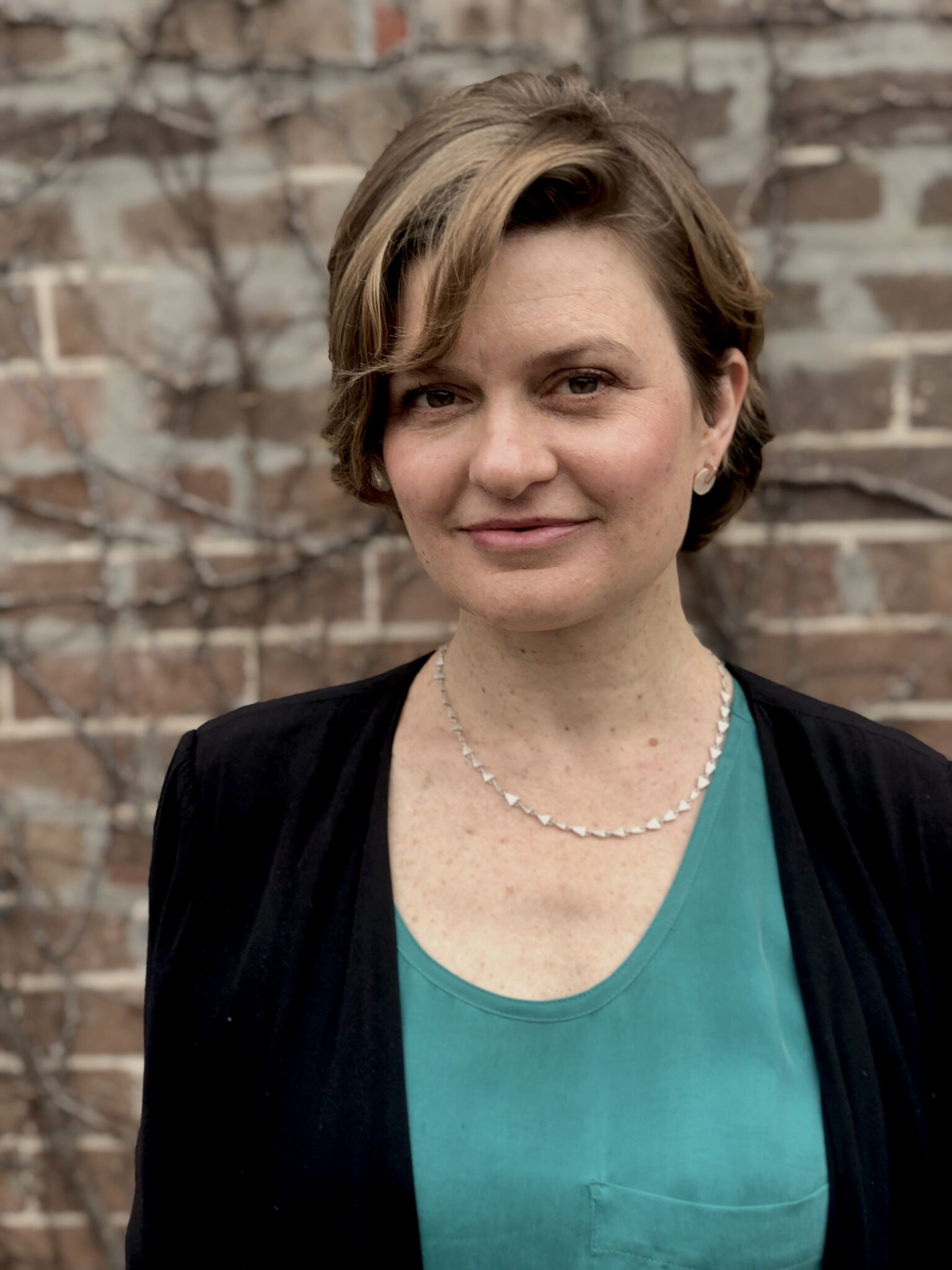 Sarah Barns is a strategist, researcher and producer who works with cities to shape digital investments that support and cultivate creative and inclusive communities. Her diverse portfolio of projects and expertise reflects close to 20 years working at the forefront of digital transformation across media, urban policy and the arts. Originally trained as an urban historian, and with experience as a public broadcasting strategist, communications policy adviser, arts advocate, and smart cities researcher, Sarah has a unique understanding of the challenging urban technology landscape and its implications for placemaking and urban public policy investments. Today Sarah supports city governments to design and deliver inclusive public programs and digital activation initiatives with diverse cultural and community partners. She is one half of urban media arts practice Esem Projects, and a respected digital adviser to urban designers and policy makers in the fields of smart cities, digital placemaking and cultural strategy.
On Other Natural Spaces: Heterogeneous Foundations in Design
Dr Frederico Fialho Teixeira (University of Queensland)
Abstract:
With the increase of ubiquitous technologies 'On Other Natural Spaces' departs from a multicultural and multidisciplinary stance inducing what might be called as a heterogeneous design deviation. The project Perception of Space in Architecture and Culture (POSIAC) deliberately chose designers whose foundations potentially become deviant according to a required mean or norm of designing space. Within this perspective project intentionally explores enhanced experience and knowledge that is generally exterior to participants' backgrounds or fields of knowledge thus entailing design to the subject of heterogeneous digital diversity. Overall the idea of heterogeneous design envisions a systematic methodology for the perception of space through architecture and culture. 'On Other Natural Spaces' departs from Foucault's predicament that it is necessary to notice that space, which appears to form the horizon of our formation, our theory and our design, is not an invention. Space itself has a history in design and research, and it is not possible to disregard the fatal intersection of our digital time with our space. It takes as its entity the study, the analysis, the description, and the understanding of different types of spaces, into consistent design proposals, as a sort of simultaneous virtual and real dispute of the space which we inhabit.
Bio: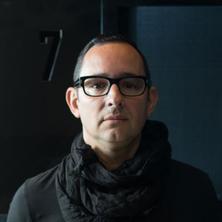 Federico Fialho Teixeira is a Lecturer at the School of Architecture, University of Queensland. With 15 years of experience in the innovative field of computational architecture and digital fabrication. He was awarded the Dean's Fellowship from the University of California and developed innovative biologically-based design strategies at the California Nano Systems Institute. With over 40 publications on design methods and research in digital design and fabrication, his research focus on "experimental design" through the experiential traits of new media and computational strategies. He holds professional degrees in architecture (Royal Institute of British Architects; Portuguese Chamber of Architects) and practiced for the top international offices such as Zaha Hadid Architects. Through his innovative strategies he designed over 30 projects from which he was internationally awarded within the art and architectural domains.
---
About Platform Media: Algorithms, Accountability and Media Design EVENTS
Platform Media: Algorithms, Accountability and Design is a Faculty of Humanities and Social Sciences initiative that brings together researchers in the School of Communication and Arts and the T.C. Beirne Law School.  
Please see below for upcoming and past events or follow this link back to Platform Media: Algorithms, Accountability and Design homepage
Venue
UQ Art Museum Building (#11)