The Logic of Instagram: Affiliations, Aesthetics, Attention
11 November 2019

10:00am

–

12:00pm
This paper examines the rise of the digital app Instagram that began as a modest mobile photo-sharing application for Apple's iPhone in 2010 and has grown to become one of the most-used social media platforms. The reasons for Instagram's rise are complex, but include both 'technical' reasons (its ease of use on mobile devices and the limitations of other platforms in processing images efficiently) and 'aesthetic' reasons (preferences for the clean, professional look of the filters and display and the speed of images over lengthy text). In 2019, Instagram has more than 1 billion users worldwide, constituting not just a valuable commercial entity but also an influential cultural logic, whose architecture shapes the horizons of image streams through its seamless organisation of aesthetics ('likes'), affiliations ('followers') and attention ('comments').
This paper explores Instagram's impact on art and visual culture by considering how it has shaped the production and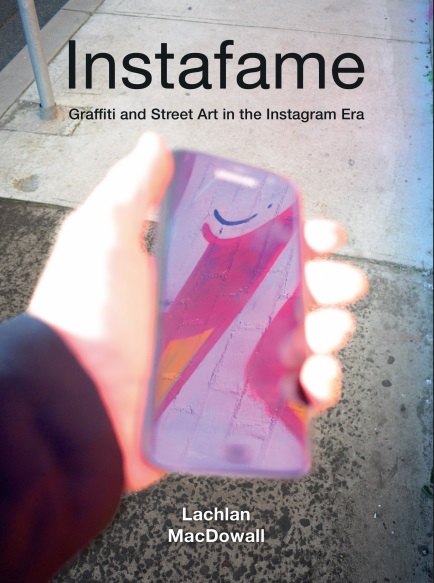 consumption of street art in the public domain, sometimes affecting its appearance but also changing its context, production, audiences and meaning. While shaping these dynamics, the architecture of Instagram yields data that can help map and describe the contours and networks of graffiti and street art as a global system. An analysis of more than 23 million pieces of publicly-available Instagram data has made possible the most comprehensive empirical study yet of the global fields of street art, showing its key players, institutions and patterns of taste. This study also makes visible some of the ways in which digital technologies are reframing the function and experience of art in the contemporary world.
Following A/Prof MacDowell's paper will be a discussion panel on Instagram in the Cultural Field, in order to further examine how Instagram is shaping our cultural practices.
Speakers
Associate Professor Lachlan MacDowall has published widely on the relationship between art, public space and technology, particularly the history and aesthetics of graffiti and street art. His current projects examine the relationship between graffiti, street art and heritage precincts; racist graffiti and alt-right street art; and how digital platforms are transforming museums and galleries. His most recent books are Instafame: Graffiti and Street Art in the Instagram Era (Intellect Books, 2019) and, forthcoming with Kylie Budge, Art After Instagram (Routledge, 2020). From 2013-2016, he was the Head of the Centre for Cultural Partnerships at the Victorian College of the Arts, University of Melbourne. He is currently the co-Director of the MIECAT Institute in Fitzroy, Melbourne.
Discussion Panel
Dr Rebecca Olive is a DECRA Fellow in the School of Human Movement & Nutrition Sciences at the University of Queensland, where she uses feminist theories to research the ethics of recreational ocean sport cultures, in the water and on social media.
Building on previous work about cultures of self-representation of women surfers on Instagram, Rebecca is developing a project about surfers' environmental activism on social media, with a focus on advocacy against ocean-based plastic pollution.
Kiah Hawker is a PhD candidate in the School of Communication and Arts. Her research focuses on Snapchat, which was the first social media platform to utilise augmented reality filters, which could be overlayed onto a user's selfie or image message. Kiah's research intersects with Instagram in the ways Instagram continuously tries to 'copy' Snapchat to compete and attract younger users. Instagram clearly understands that Snapchat has a unique advantage - and they have already copied some of Snapchat's key features such as image based messaging and stories that disappear after 24hr to retain younger users. Both platforms are extremely visual, and this appears to be the future of social media: moving away from text based messaging.
Dr Caroline Wilson-Barnao is a lecturer in public relations in the School of Communication and Arts. Her research takes a critical focus on the use of digital media especially on cultural institutions and public space.
The increasing adoption of visual social media is providing the scope for cultural institutions to rethink the ways their collections intersect with their publics.
Dr Alex Bevan is a Lecturer in Communications at the University of Queensland and her research interests include design history, television industry history, below-the-line labour, nostalgia, and the material aesthetics of digital media.
Dr Bevan's current research explores the intersections of digital media platforms and the design of public and private urban space with an interest in how this exchange shapes imaginings of the ideal home and the ideal citizen in the context of millennial ideas of a failing or eclipsing future.
---
About Platform Media: Algorithms, Accountability and Media Design EVENTS
Platform Media: Algorithms, Accountability and Design is a Faculty of Humanities and Social Sciences initiative that brings together researchers in the School of Communication and Arts and the T.C. Beirne Law School.  
Please see below for upcoming and past events or follow this link back to Platform Media: Algorithms, Accountability and Design homepage
Venue
Digital Learning Space, Joyce Ackroyd Building #37