Last Friday night (18 June, 2018) marked the final of the inaugural ABC Pitch competition at the ABC's Southbank Centre with seven UQ student stories being chosen for production with the national broadcaster. 
The pitch competition initiated by Prof Peter Greste, the UNESCO Chair in Journalism and Communication in UQ's School of Communication and Arts, presents an opportunity for UQ journalism students to pitch story ideas to the ABC and be part of the production process. 
Of the more than 50 pitches entered, 13 were shortlisted to be pitched to the ABC with seven being chosen for production.
Prof Greste said the experience was a fantastic opportunity for his students to get a leg up in journalism and showcase to leading figures at the ABC what UQ journalism students had to offer.
"This was not just about giving students a chance to use what they have learned in the classroom to produce stories for the national broadcaster," Prof Greste said.
"It is also about giving the ABC a chance to cherry-pick fresh ideas from a bunch of talented young journalists. Everybody wins," he said. 
"But beyond those finalists, the competition has also motivated the rest of the cohort of students, because they know that any idea they generate through their course work could well end up in production."
Prof Greste added the ABC Pitch is the first of many projects he plans to implement for UQ students.
Genevieve Hussey, Head of ABC News in Queensland, on the night said she was surprised by the quality of the stories pitched by UQ's journalism students and she was excited to be building meaningful links with UQ.
"The quality of stories pitched tonight far exceeds anything I expected," Ms Hussey said.
"If these students are representative of the next generation of journalists, the ABC and the news industry are in good hands," she said. 
Third year UQ journalism student and pitch finalist Angel Parsons said she had learned a great deal about journalistic processes by taking part in the inaugural ABC Pitch competition.
"To pitch a story to a professional panel of working journalists/producers/editors is a great learning experience in itself, but to now have the opportunity to develop that story and work further with these people is something I really look forward to," Ms Parsons said.
"For me, working with the ABC has always been a massive goal. Being involved with this project means I'm working towards achieving it," she said.
Second year UQ journalism student and fellow pitch finalist Nibir Khan described the experience as surreal and a great way to bridge the gap between the classroom and the newsroom. He said having his story accepted by the ABC was the perfect start to his career. 
"I've always believed that university was more about learning outside the classroom than inside it, and this project put together by Peter Greste and Richard Murray really goes to show that," Mr Khan said.
"The invaluable experience and the contacts I made will be something I will cherish forever. I believe this could be the kick start to my career that I was looking for," he said.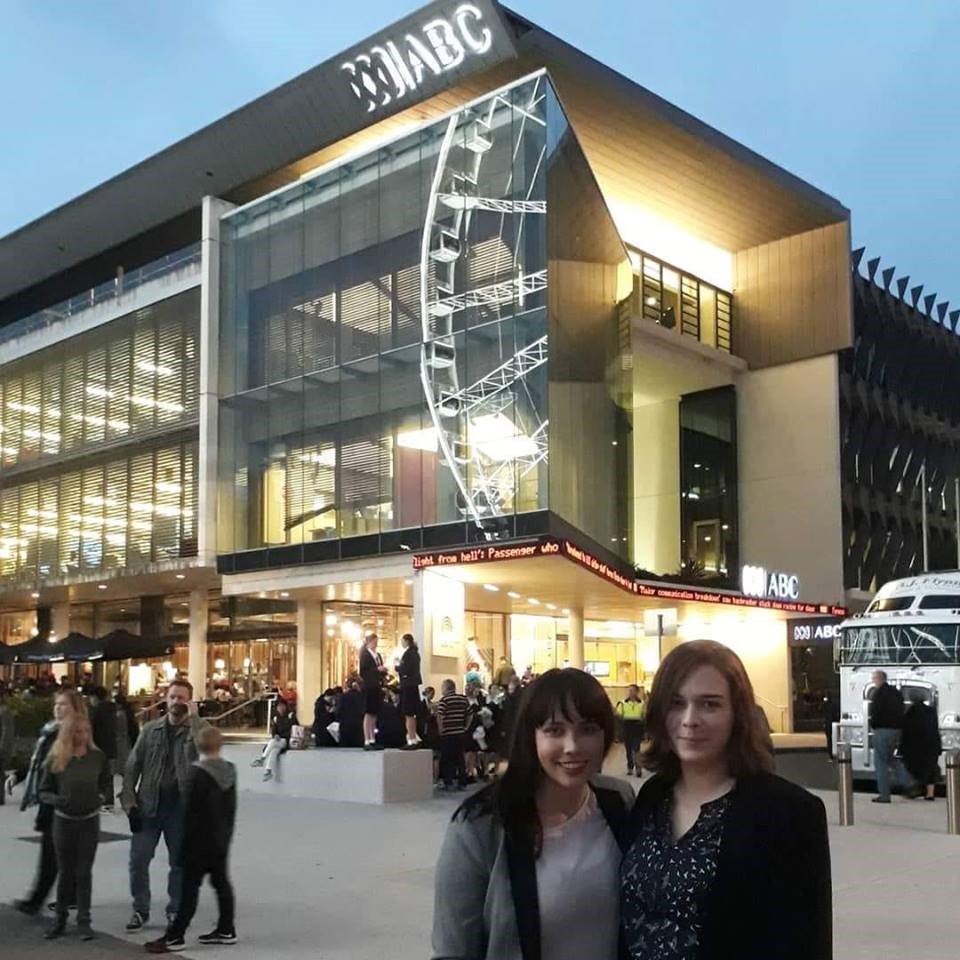 Prof Greste said given the unprecedented interest from students in the ABC Pitch he and pitch organiser, Richard Murray, will be running the event again in Semester Two. He added the ABC is keen to roll the model out in other capital cities in association with other universities and journalism schools.
The stories accepted by the ABC include:
An investigation into the shocking rate of attrition in the Australian Defence Force caused by untreated or poorly treated workplace injuries. 
A series of short historical radio features about Brisbane's hidden past.
A story about sex workers catering specifically for the disabled.
An investigation into the lack of warnings about dangerous levels of pollutants in some of Brisbane's most popular creeks. 
A story about a dramatic rise in road fatalities in southern Queensland, and the startling claim by the deputy police commissioner that "speed cameras are no longer working".
A feature about serious health problems experienced by veterans of a secret Royal Air Force squadron who worked on a classified nuclear testing program in Darwin in the 1950s. 
A story about the devastating consequences of Department of Foreign Affairs and Trade's use of unfair negative advisories about travel to developing countries like Bangladesh.
For more information on the ABC Pitch please visit https://communication-arts.uq.edu.au/abc-pitch or email Richard Murray at r.murray1@uq.edu.au