Congratulations to Dr Jane Stadler and Dr Peta Mitchell for receiving an Inspiring Australia Grant for their project detailed below:
Red Dog and red dirt: true tales of Australia's ecology
Norman Lindsay's 'The Magic Pudding' not only told memorable and charming yarns, but also brought alive for readers, the Australian bush and animals as a vivid part of our cultural narrative. Through social media, an interactive map and a smartphone app, the University of Queensland's Locating Science project will use storytelling to connect acclaimed Australian books and films with eco-cultural themes, supported by an Inspiring Australia grant of $35,000 Think desert, mining and Red Dog; marine ecology and Dirt Music; biodiversity and The Hunter. The online space will share participants' stories and images and be a truly public forum for discussion and education, new ideas and engaging the general public with the science behind Australian stories.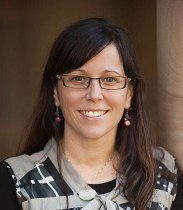 Media contact: Dr Jane Stadler – j.stadler@uq.edu.au – 07 3365 3136
Full Media Release can be found here.