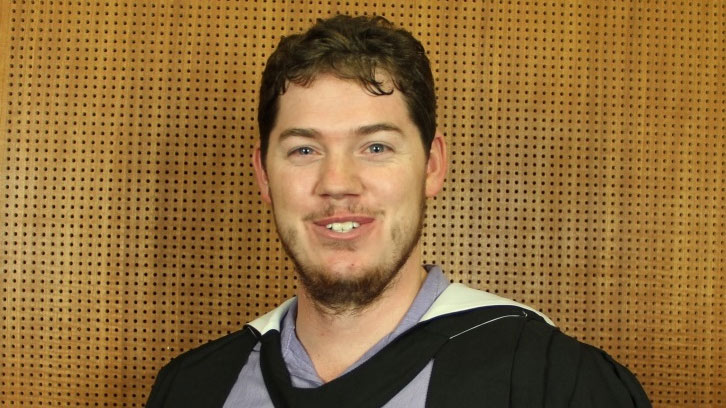 Matthew McInerney volunteered to write footy stories for the Daily Examiner. Now he's sports editor of the paper which serves the picaresque Northern Rivers community of Grafton which like UQ, is famous for its jacarandas.
"It started as just a part time volunteering stint," he said.
"I was heavily involved with the Queensland Rugby League and I asked The Daily Examiner if I could just contribute a few local stories."
McInerney, who recently graduated with a Bachelor of Journalism from The University of Queensland, says that no one was more surprised than he was to be given the role of sports editor.
"Sometimes, I can't believe I'm in such a position, especially since I was still in university," he said.
"During classes, I'd ask the questions. But at work, I was the one being asked the questions."
"It was a little stressful, but I have to thank the staff of the school (of Journalism and Communication) for their help," he said.
Matthew McInerney says that if it was not for the support of his lecturers and tutors, he would not have been able to juggle work and studies so successfully.
"I live in Grafton and I have to drive three to four hours just to attend classes," he said.
"People in the school such as Bruce Redman, Donna Meiklejohn, Brad Turner and John Harrison really understood my circumstances and went out on a limb for me."
"You have to be willing to ask but the helpfulness you get from the UQ staff once you do is immeasurable," he said.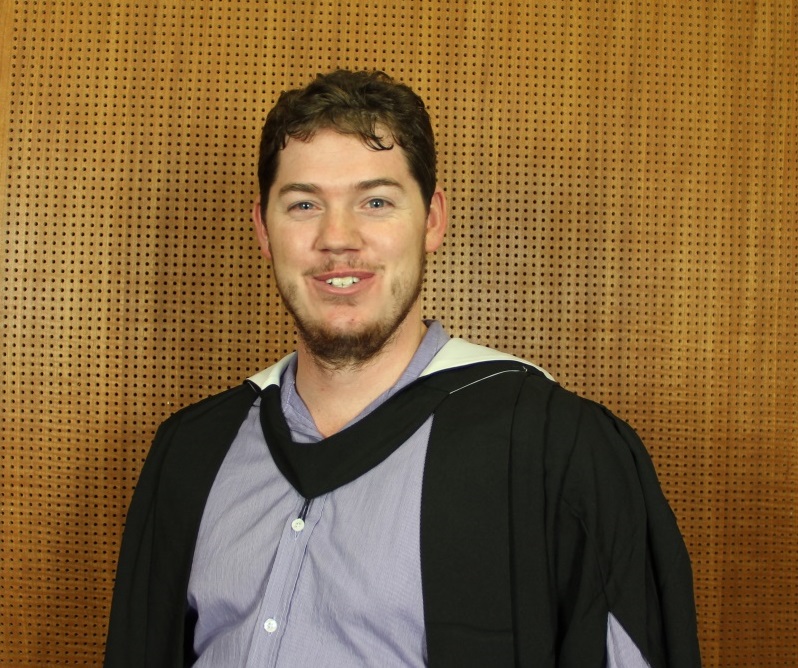 Daily Examiner sports editor Matthew McInerney. 
Dr Gerald Musa, who graduated with a PhD on the challenges of Christian–Muslim dialogue in Nigeria, agrees.
"When I first arrived here, I knew nobody. However, my supervisor, Pradip Thomas, was waiting for me," he said.
"Pradip greeted me by name and right from my first encounter until now, The University of Queensland has been very welcoming."
Dr Gerald Musa says the great environment and the friendly people of UQ have laid paved the foundation for the success of his own career. He teaches communication at the Catholic Institute of West Africa, in Nigeria.
"My colleagues and I worked hard but we also developed our bonds over the last few years," he said.
"Our supervisors guided us and steered us in the right direction, providing a unique perspective to everything."
"Without their help, I don't think I could have developed such a thesis," he said.
Matthew McInerney says that the School of Journalism and Communications has allowed him to gain access to a wide range of opportunities that have helped him develop invaluable skills.
"The University has so much to offer, but you have to be proactive and take these opportunities," he said.
"You have to be willing to invest some personal time into things. Volunteering, work experience; do as much as you can while you have the contacts in the school."
 "Even if you don't get paid, you develop skills and you never know, you might just end up as an editor yourself," he said.
Matthew says that he does not know how long he will remain as the sports editor of The Daily Examiner but is excited for the future.
"Most journalists want to eventually end up as an editor, but I don't want to set myself that limit," he said.
"Journalism is such a versatile degree and I am excited to explore all the opportunities.
"Who knows where I'll end up but I know that after completing my university journey with this school, I am in the best position to achieve anything."
This semester the UQ School of Journalism and Communications celebrates the graduation of 35 postgraduates -seven PhDs, 28 coursework Masters – as well as 73 undergraduates, including dual degrees in various fields.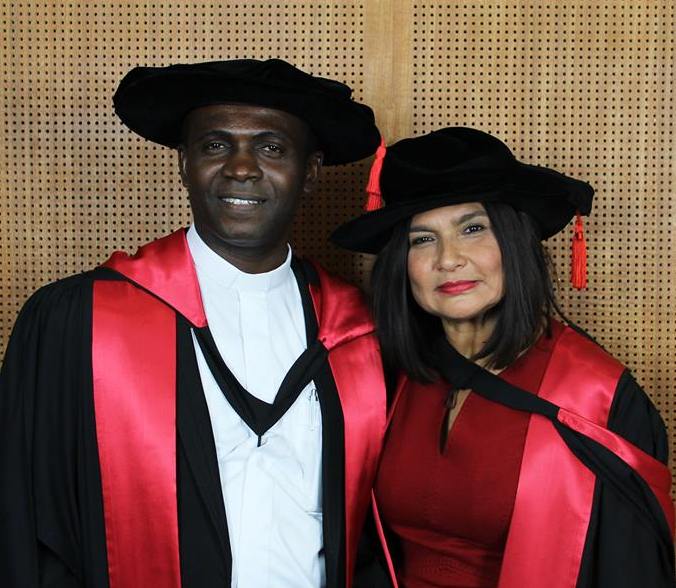 Dr Gerald Musa graduates with a PhD on Christian- Muslim conflict in Nigeria with Dr Elena Block, who wrote her PhD on populism in Venezuela. 
Story by Alynna Wong
Bachelor of Journalism and Law student