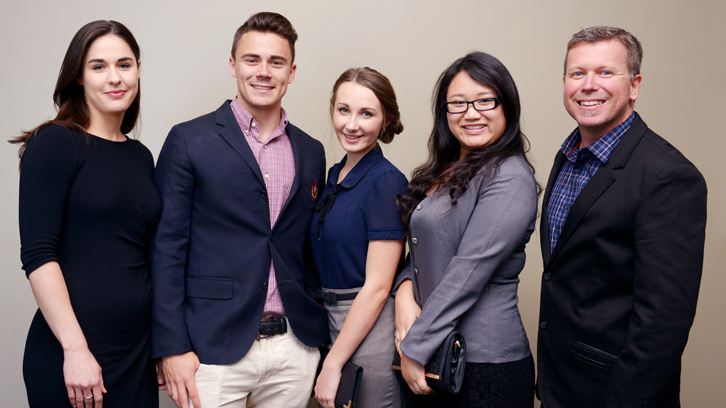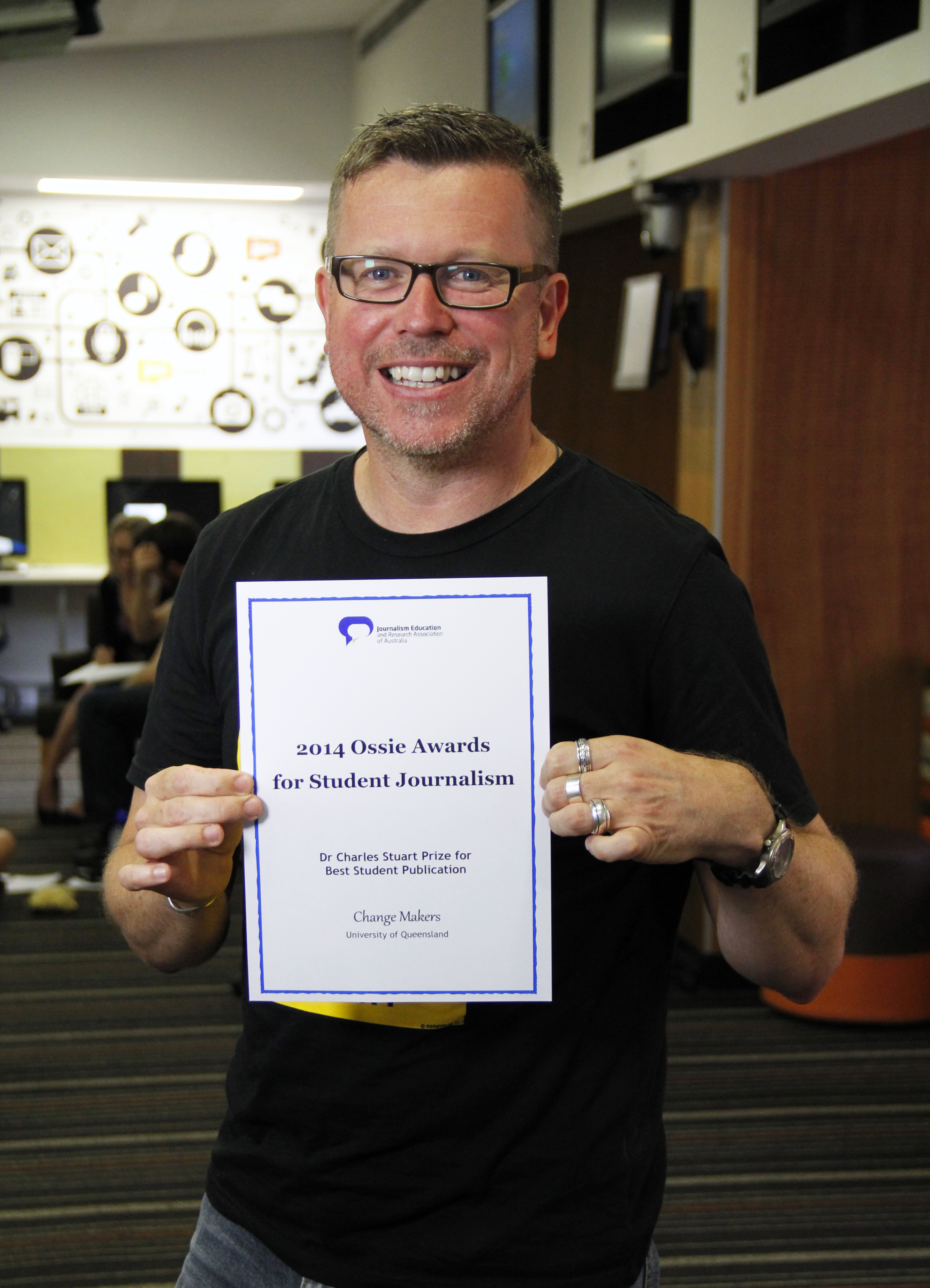 Dr Scott Downman at The University of Queensland. Photo by Courtney Barnes.
Story by Alicja Rudz
Six UQ students have won the top prize at Australia's most prestigious awards for student journalism.
The annual Ossie Awards, named after journalist Osmar S. White, are organised by the Journalism and Education and Research Association of Australia.
Led by lecturer Dr Scott Downman, The University of Queensland Change Makers team won the Dr Charles Stuart Prize for Best Student Publication (for publications in any medium) for their print magazine
Change Makers
.
Accepting the award at the JERAA Conference in Sydney on November 25, Dr Downman said: "This prestigious award is wonderful recognition for our students and their involvement in this ground-breaking project."
The project saw six UQ students–Jade Horrobin, Kemii Maguire, Jordan McMullen, Alicja Rudz, Rachel Westbury and Alynna Wong–partner with Woodridge State High School students to tell the real stories of the Woodridge community and dismantle negative stereotypes.
Impressed with the "direct and interesting" way the magazine covered complex social and cultural issues, such as asylum seekers, child marriage, and Indigenous youth, the judges commented:
"The collaboration with Woodridge State High School resulted in an impressive series of stories and images that were relevant to both the students and the wider community.
"The undergraduate journalism students demonstrated a deft touch in navigating the issues affecting the School's multicultural environment."
Senior journalists and editors judge the best and brightest of student journalism across 13 award categories, with a record number of entries–more than 180–received this year.
Dr Downman said the award recognises that UQ is at the cutting edge of journalism education in Australia.
"It demonstrates that grassroots student journalism has the power to influence communities and we are enormously thankful to Woodridge State High School for inviting us to partner with them in the Change Makers project." said Dr Downman.
More details about the Change Makers project can be found here.
The UQ Change Makers left to right: Alicja Rudz, Jordan McMullen, Jade Horrobin, Alynna Wong, and Dr Scott Downman (Kemii Maguire and Rachel Westbury are absent). Photo courtesy of Quest Newspapers.