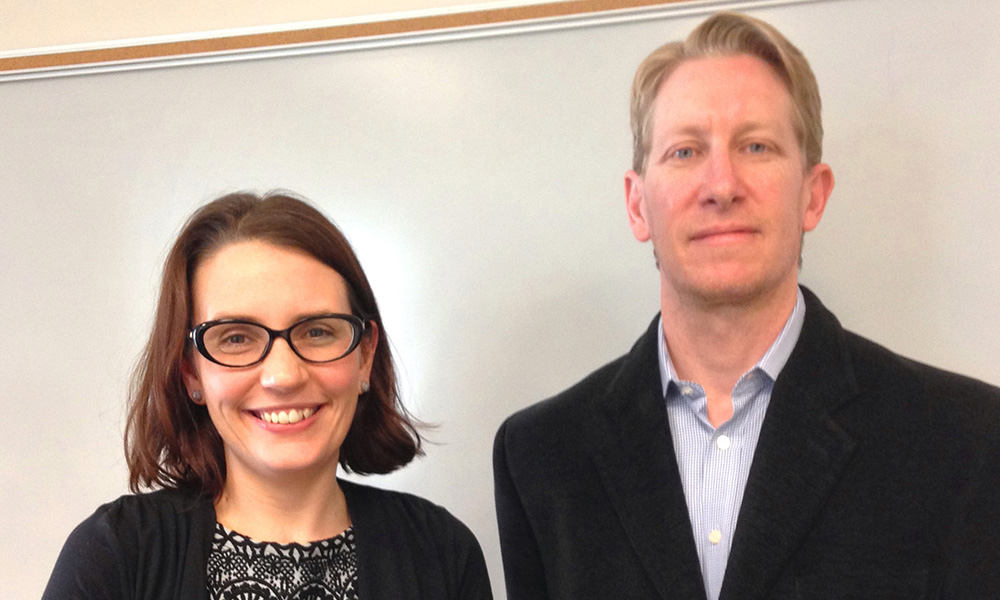 Belinda Burns, a PhD student in the School of Communication and Arts has won the 2015 American Association of Australasian Literary Studies postgraduate award for best graduate paper presented at the AAALS conference.
The conference at the Texas Christian University in Fort Worth in the United States, attracted literature scholars from around the world on the theme of "Reading Across the Pacific".
Belinda's paper, entitled "Made in Suburbia: Intra-Suburban Narratives in Contemporary Australian Women's Fiction", explores the possibility of "postfeminist" narratives of transformation within the contemporary suburban setting.
Pictured: Belinda Burns with AAALS President Dr Nathanael O'Reilly