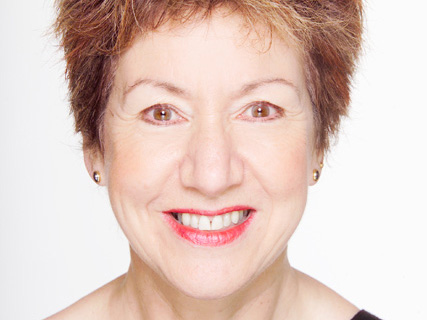 Professor Sue Rider, an SCA Adjunct Professor in Drama has been awarded a lifetime achievement award by the Actors' and Entertainers' Benevolent Fund. 
- - 
PRESS RELEASE
CONGRATULATIONS - SUE RIDER
The Actors' & Entertainers' Benevolent Fund QLD is pleased to announce that SUE RIDER is the 2016 recipient of the ALAN EDWARDS LIFETIME ACHIEVEMENT AWARD for her Outstanding Contribution to Theatre in Queensland as a Director, Writer, Actor, Dramaturg, Producer and Mentor.
Sue was presented with her award at a special arts industry morning tea on Monday 27 June 2016. Click this link for the write-up and photos.
PAUL DELLIT - President, ABF QLD
SUE RIDER - is a Brisbane-based director, writer, dramaturg and producer working across Australia and New Zealand. She has over 150 stage productions to her credit in theatre, music theatre, opera, chamber theatre and theatre for young people. From 1993 to 2000, Sue was Artistic Director of Brisbane's La Boite Theatre, leading the company to professional status and focusing on the development of local artists and contemporary Australian works. In 1998 she represented Australia in Vietnam as a director with Hochiminh City Drama Theatre.
Sue has a distinguished track record for the development of new work and is passionate about making theatre which challenges through ideas and style and is inclusive of diverse points of view. Sue also has a strong interest in mentoring emerging professionals and has been Chair of Backbone Youth Arts since 2008. Sue has received eighteen industry awards in Australia and New Zealand for her productions and original works.
To read more about this award visit this link