Making the most of opportunities 
Congratulations to Master of Communication (Communication for Social Change) student Ameya Deshmukh for being awarded – The UQ Employability Award. 
The UQ Employability Award is a structured program that recognises the personal and professional development students can gain from their involvement in activities above and beyond their academic studies.  
Participation is open to both undergraduate and postgraduate coursework students studying at UQ with the opportunity to receive the Award upon graduation.
"Having students like Ameya in the program, who come with diverse experiences of working and volunteering in the community, really enriches our CSC classes, as they bring different perspectives and skills that were gained outside the classroom," said Associate Professor Elske van de Fliert. 
We asked Ameya to share his story as an international student at UQ to help inspire other students seeking to explore opportunities beyond their studies. 
How I Started the Master of Communication at UQ
After graduating from a Bachelor of Computer Applications at Vellore Institute of Technology, India, I took a gap year to reflect on my interests, only to realise my drive for working in the social development sector.
I decided to dive deeper into this and advance my knowledge. The University of Queensland happened to be the only university in Australia to offer a niche postgraduate course structure in the field of Communication for Social Change (CSC). 
The teachers were pioneers in their respective fields, allowing me to develop an overall perspective of this field of study.
Beyond the Classroom 
Courses within CSC allowed me to develop a different view of the world and what I can do as a communication professional.  
In Australia, volunteering played a crucial role in developing a professional profile and in gathering relevant work experience.
Hence, I began volunteering and contributing my time to extracurricular activities to the same extent as I did my studies. In 2019, I was selected as one of the Brisbane International Student Ambassadors. This meant that I represented the community as a student from India in Brisbane and promoted the city of Brisbane to my local community.
Along with this, I am currently one of the panel members of the 2020 Queensland Student Advisory Panel (QSAP), an initiative by Trade and Investment Queensland. This role allows me to be the voice of the student community and to help communicate and resolve any issues that students might be facing.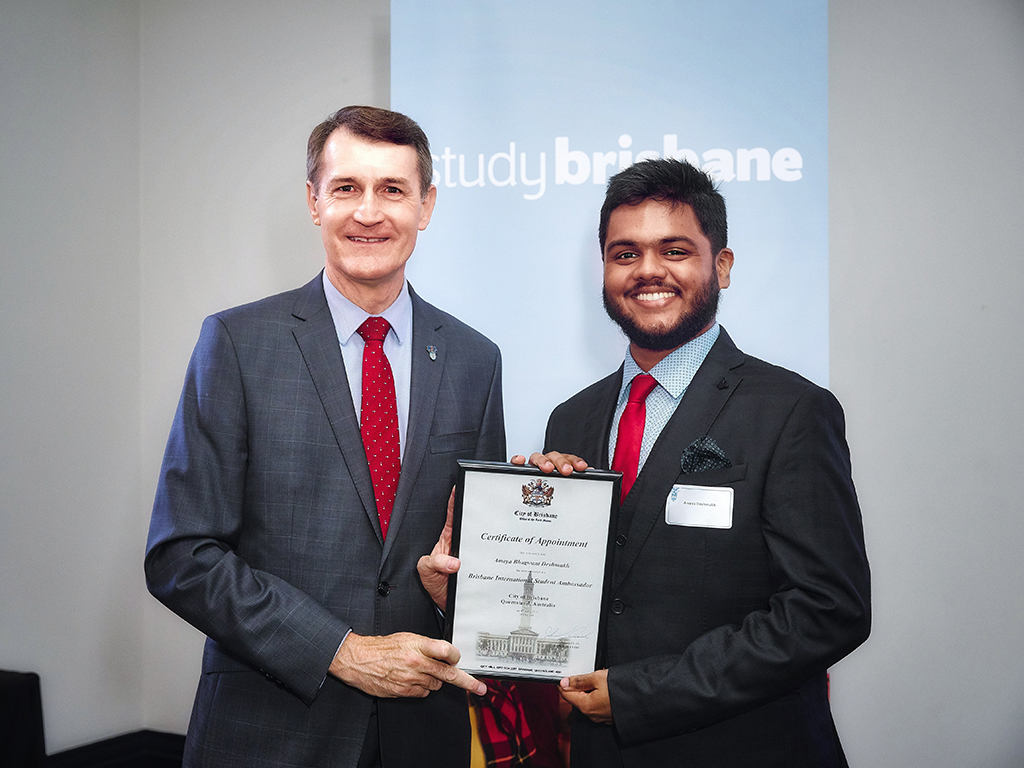 During the recent COVID-19 crisis, when most international students lost their part time jobs and were struggling financially, QSAP members worked together to raise $15 million to help domestic and international students across Queensland.
This could only have happened through effective communication and by giving a voice to the student community. Being a CSC student has given me an opportunity to step ahead, out of my comfort zone and represent myself in the community to create real time impact for students.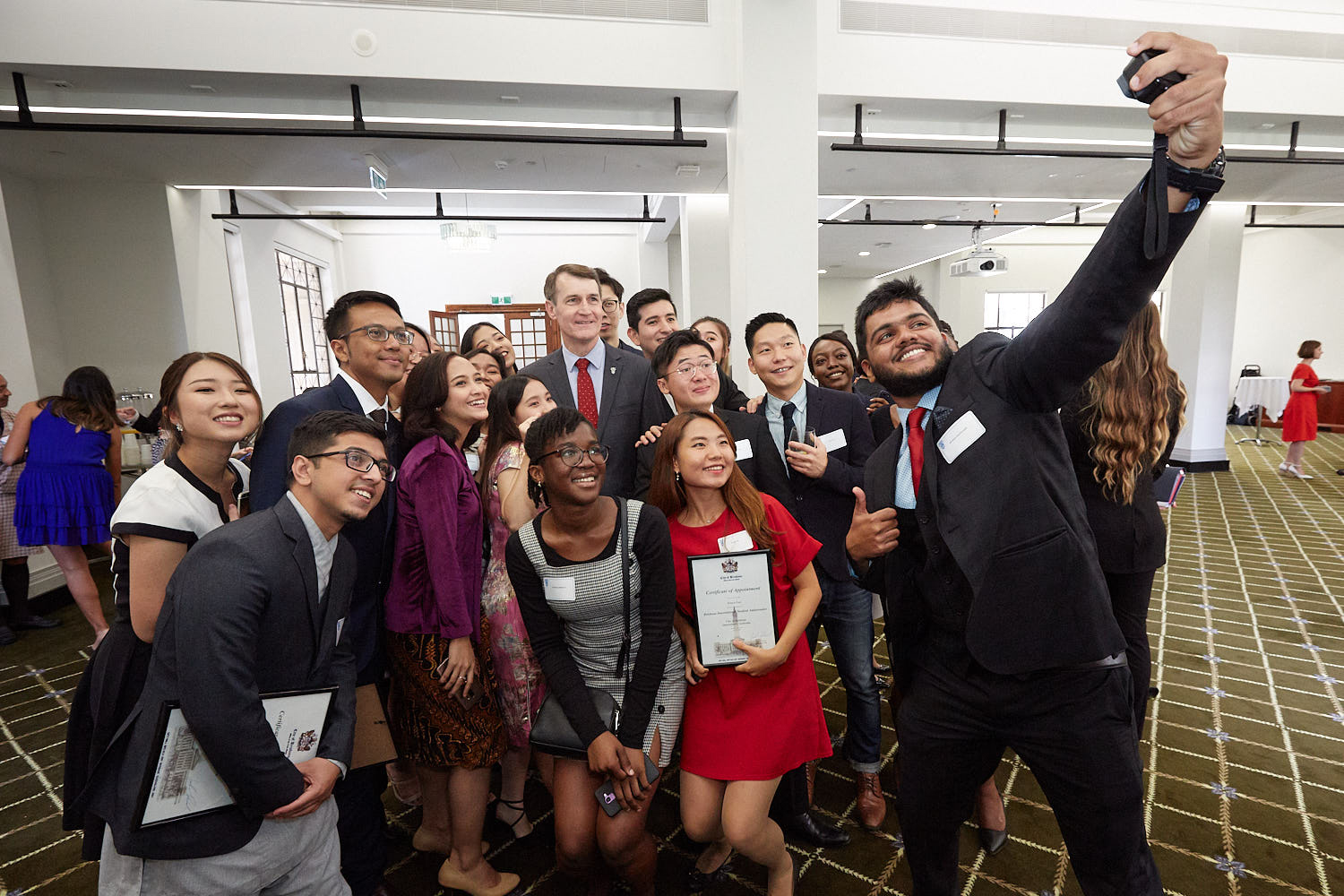 Achieving the UQ Employability Award
The UQ Employability Award is a unique experience that I believe every student at UQ should undertake to make the most of their time at university.
It encourages you to involve yourself in multiple supplementary activities within and outside the academic journey. More importantly, while you reflect on the journey of your employability award, you realise how these experiences have added to your portfolio in order to make you a highly employable individual.
Aside from being an ambassador and a QSAP panel member, I also recieved an opportunity to do an internship with the Centre for Communication and Social Change (CfCSC). In this internship, I used my prior knowledge of computer applications to assist in designing the Centre's new website. 
I also got the opportunity to work with Dr Aparna Hebbani on a research project as well as organise the International Student Advisory Forum. This forum is where international students can discuss sustainable community goals for the student community. It is also a platform where employers from different sectors will discuss future opportunties with the student community.  
The chances of me actively taking up and involving myself in these opportunities multiplied as I got a sense of direction to develop my professional profile around advocacy for the international student community.  I was mentored and supported in these endeavours by the School and CfCSC.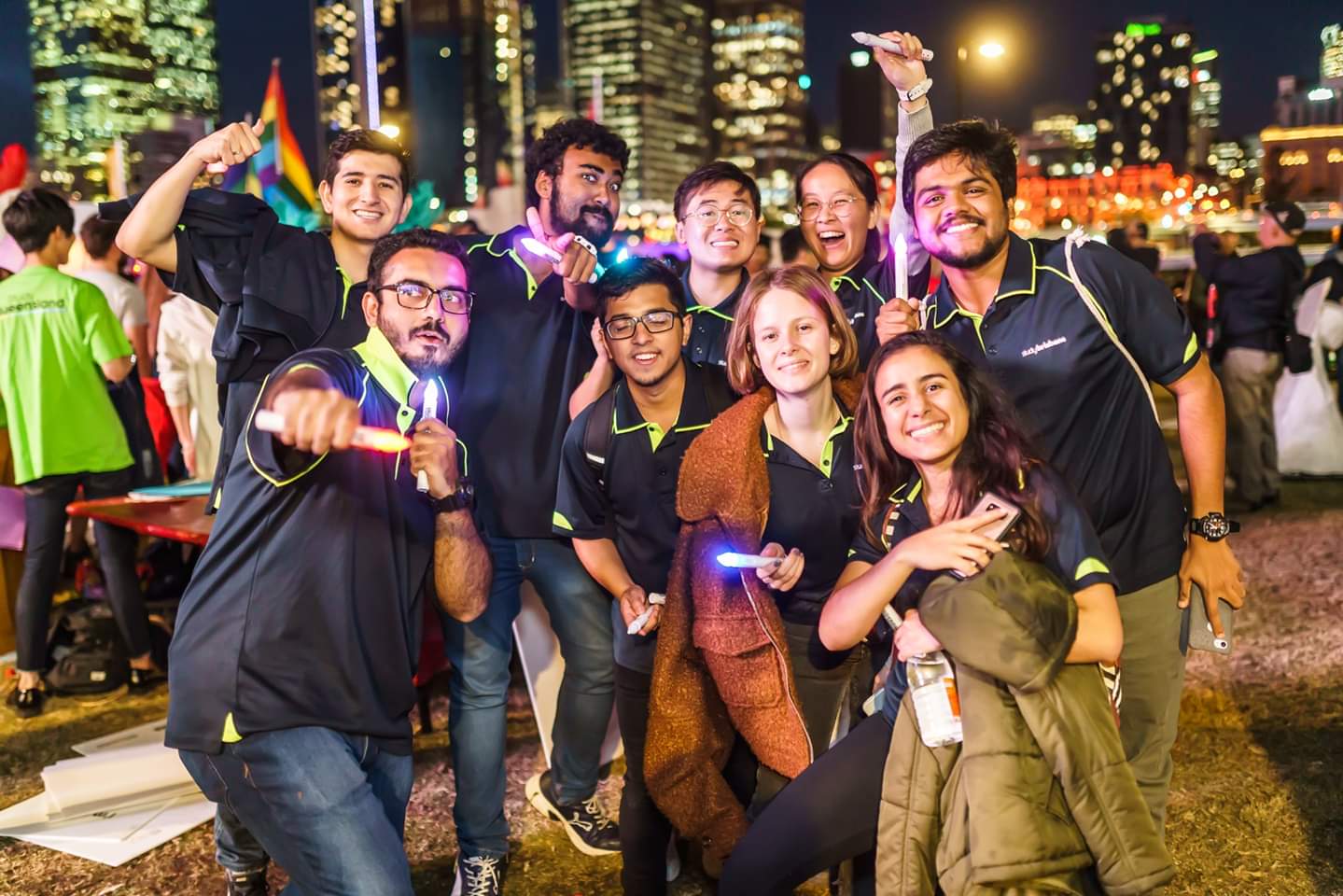 Career Goals – Giving Back to the International Student Community
Throughout my two-year journey as a UQ CSC student, my understanding of how communication can be used as a tool to leverage social change has become stronger.
Whilst working on the front line of the social development sector is my passion, throughout my university journey, I have happened to realise that the life of an international student is difficult.
You take the leap of flying thousands of kilometers away from your family to seek out a better education, undergoing and overcoming culture shock, finding opportunities to develop a great portfolio and doing a part time job to support yourself. At the same time you have to struggle to build your identity in a place outside your comfort zone.
While there are a number of resources to support the international student community, I feel, however, that they are not enough.
Sometimes, you need tailored resources according to the nature of your needs and I wish to advocate for those needs that the international student community needs to be catered for.
I wish to associate myself with non-profit and non-government organisations and government agencies by being the voice and representing the student community. I have been blessed to be surrounded and supported by the best of people and I wish to become a catalyst myself who encourages students to gather great experiences and make the most of their time in Australia.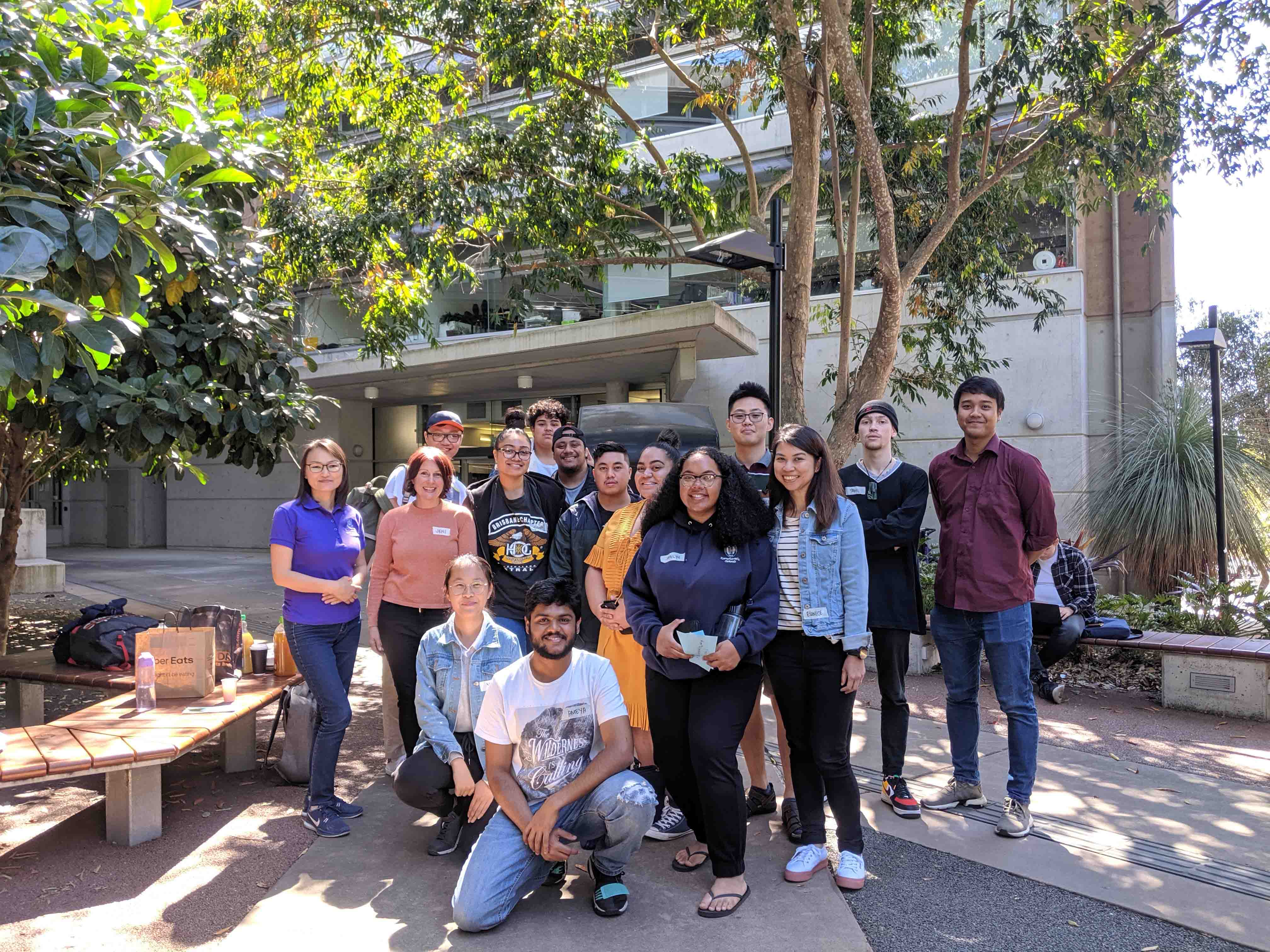 Advice for Students 
There is a thin line that sets you apart from other graduates. What will make you more employable? 
Throughout my diverse journey at UQ, which led to me achieving this award,  I realised that by gathering these diverse experiences outside your academic journey you are only working to further improve yourself as a future change maker. 
Yes, academic studies are important but extracurricular activities are equally important.
That volunteering opportunity you got in an NGO? Take it up! An opportunity to work on a winter research project? Apply for it. Organising a rally for a good cause? Do it.
Basically, every minute you spend on doing something in addition to your academics, it will only add on to your professional profile and employability. 
So make sure your time at university is well spent and worth it!
Story by: Olivia Brown
---
Interested in studying Communication for Social Change?