Introducing Fiona Holmstrom 
Fiona Holmstrom graduated from postgraduate studies in Writing, Editing and Publishing in 2019 and has used her flair for communicating science to transform her startup, STEM Punks from its humble beginnings to Australia's leading STEM Education provider. Her important work in this space has been recognised and Fiona is a finalist in the 2020 AusMumpreneur Awards. The awards celebrate and recognise Australian mums who are achieving outstanding success in business. 
Balancing motherhood, a global pandemic, and a thriving business is a testament to Fiona's passion for giving students the skills they need for a bright future. 
The School was excited to chat with Fiona about STEM Punks and how she utilises her writing and editing skills to deliver science communication in an engaging and innovative way. 
Guiding Students to a Bright Future
STEM Punks' mission is to provide kids and adults with a mindset of innovation, creativity, and entrepreneurship to solve the problems of tomorrow, today.
When developing the initial concept, Fiona's goal was to find a way to bridge the gap between ideas and valuable outcomes. She wanted to give students an ability to apply STEM skills in real world problem solving. In particular, she saw a need for quality STEM education that aligned with the National Curriculum.  
From coming up with the name STEM Punks to designing the logo with the now-famous robot, and running classes from home, the business has grown exponentially, especially in 2020.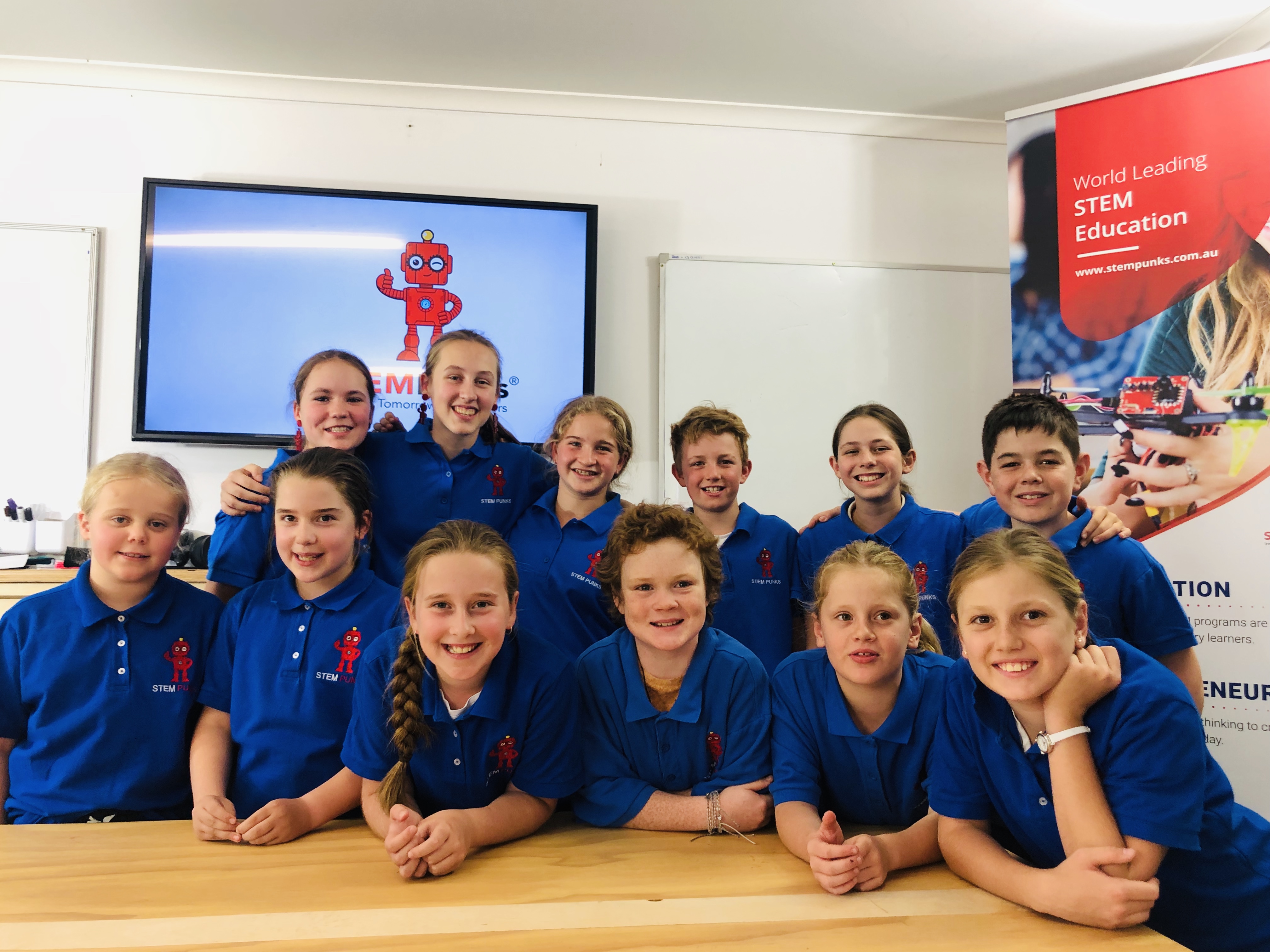 Using Writing and Editing Skills to Navigate COVID-19
One year ago STEM Punks was a face-to-face company. Since COVID-19 STEM Punks has had to transfer all their content online, which required a significant amount of writing and editing skills.
"I had no idea that I'd be using my writing skills to aid this process and transfer our education programs onto an online learning system. During COVID-19, I also started a magazine for STEM Punks, called Future Learning Magazine, which goes into thousands of schools across Australia. As the editor and publisher I've been able to directly utilise the writing, editing and publishing program skills to take this idea from concept to commercialisation, and to drive the thought leadership of STEM Punks as an industry leader in Stem education in Australia."
For Fiona, COVID-19 certainly brought about change, "From not knowing where revenue would come from one day, to pivoting the whole business model and completely reinventing the business the next, I can stand back with admiration for the team and say, wow, this garage startup has gone global."
The introduction of STEM Punks online learning system introduced their content to the world and gained the team valuable feedback from countries other than Australia.
"Surviving - and thriving - through COVID-19 by completely transforming the business from a face-to-face model into an online model is something that isn't achieved easily or quickly. Having the best team on board enabled this success," said Fiona. 
Balancing Business and Motherhood
There are many benefits to balancing business and motherhood as Fiona explains, "The flexibility in running your own business, working from home, and answering to yourself, has huge appeal where young children are involved. I can do the school run but still have a full working day as well. Being a role model to my children is so important; because it's demonstrating to them that they can do anything they set their mind to. All three of them aged between 6 and 8 have recently asked if they can start their own businesses."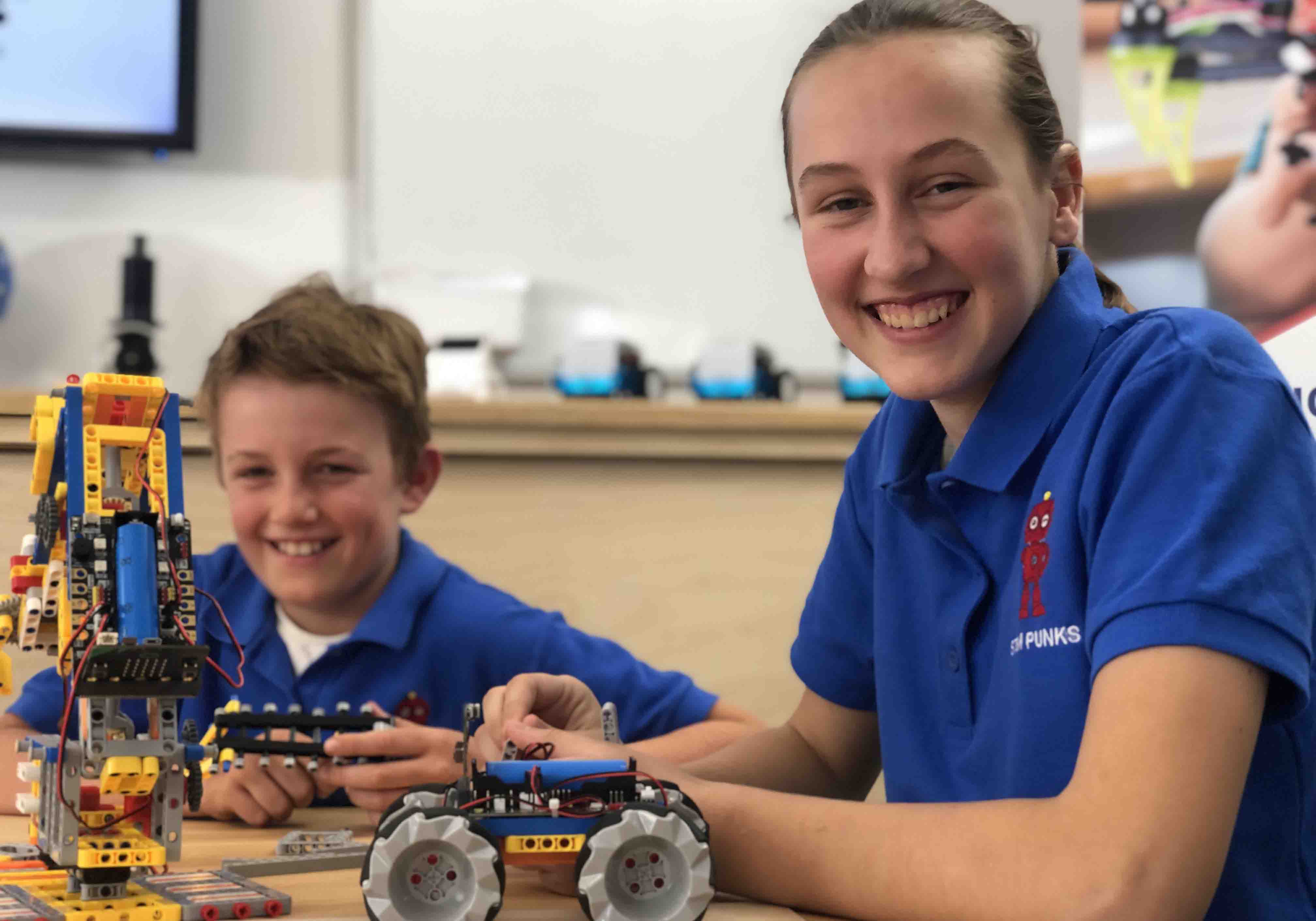 Fiona's advice for other mums interested in starting a business is, "Absolutely do it. But have a plan. Do your due diligence. Ask questions. Think creatively. Join women in business and mums in business networking groups. You'll find likeminded women who genuinely are happy to help. A strategic growth plan is also critical for mapping out the first five years. Make big audacious goals by all means, but make sure there are attainable mini-goals to achieve along the way." 
The School wishes Fiona all the best with the AusMumpreneur Awards and looks forward to watching Fiona create change through STEM Punks. 
Story by: Olivia Brown
---
---
Master of Writing, Editing and Publishing