In a fast-paced, chaotic, and complex world it can be difficult to find a moment of stillness.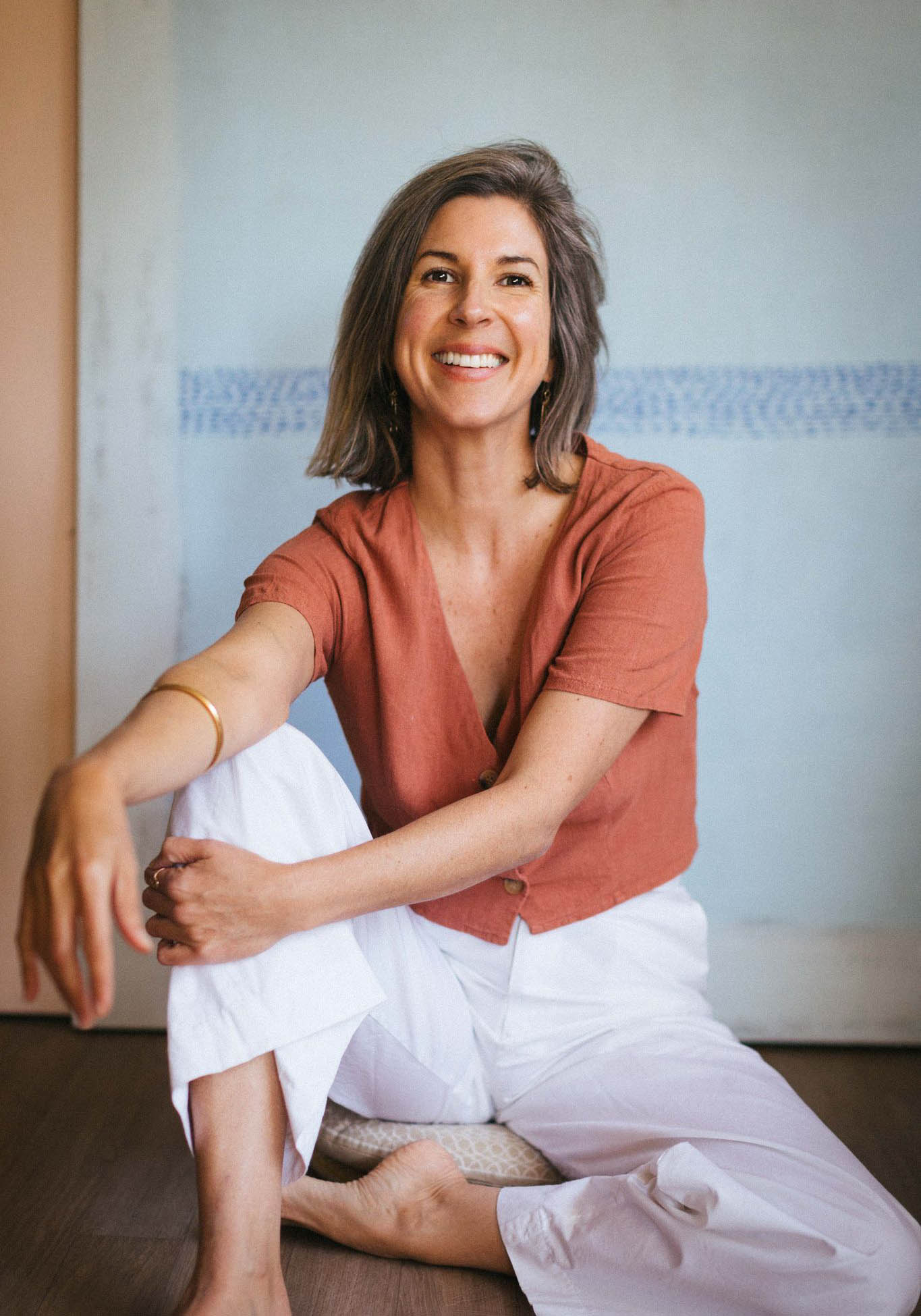 UQ PhD student and professional artist, Georgina Hooper is an advocate for the quiet practice of mindful making. Her first book, Mindful Thoughts for Artists is informed by her extraordinary global journey as an artist and researcher. Her deep engagement with Eastern artistic traditions and the philosophies that underpin them, resonates closely with her message – mindful making is intrinsic to true wellbeing.
"Through my work, I create images with the aim to activate brain-states that are otherwise hard to access. I want my art to bring about a sense of calm and peace for my audience, and allow the brain to rest."
Georgina's work is in personal collections across the world, including a 100 year ceiling installation in a Buddhist temple in Japan.
As the School celebrates the launch of her book, we caught up with Georgina to discuss her work as an artist and her experience as a UQ PhD student.
---
The intersection of theory and practice
When talking on her inspiration behind the art, Georgina recalls a 2007 trip with a group of school students to Tiger Leaping Gorge in China.
"I fell in love with the natural landscape at that point and I started to study contemporary Chinese art. I'd always had an interest in Eastern philosophies and it brought me back to looking at landscapes of the traditional works."
Georgina's signature style synthesises Eastern calligraphic strokes with modern abstraction. These works are often developed through a meditative repetition of 5 strokes on a coloured field, while others are underpinned by indelible mark making on raw surfaces.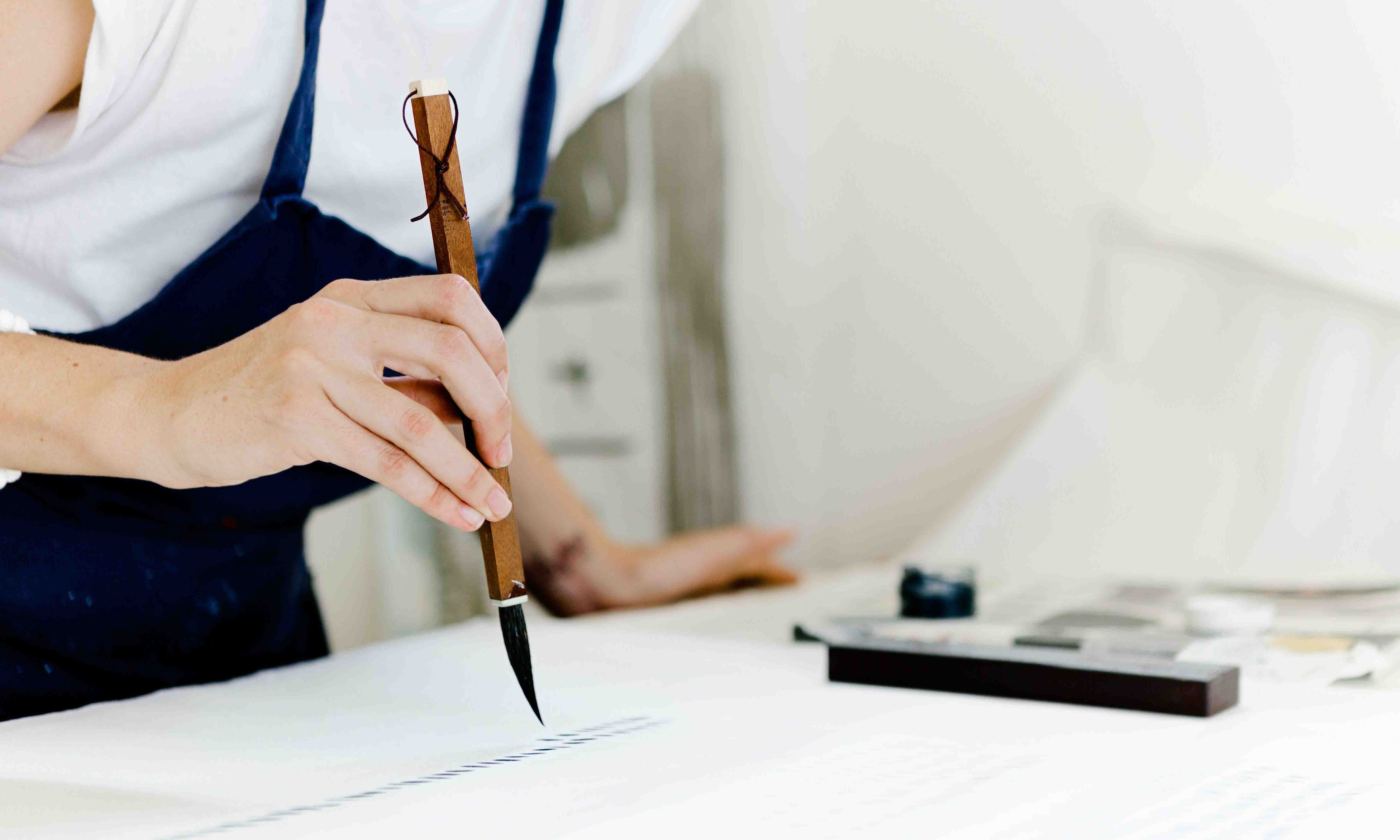 "My work is essentially creating spaces for people to delve into traditional Chinese landscape and modern abstraction. Working deeply with those marks in a repetitive way – I could see those marks in nature and it changed the way my vision worked."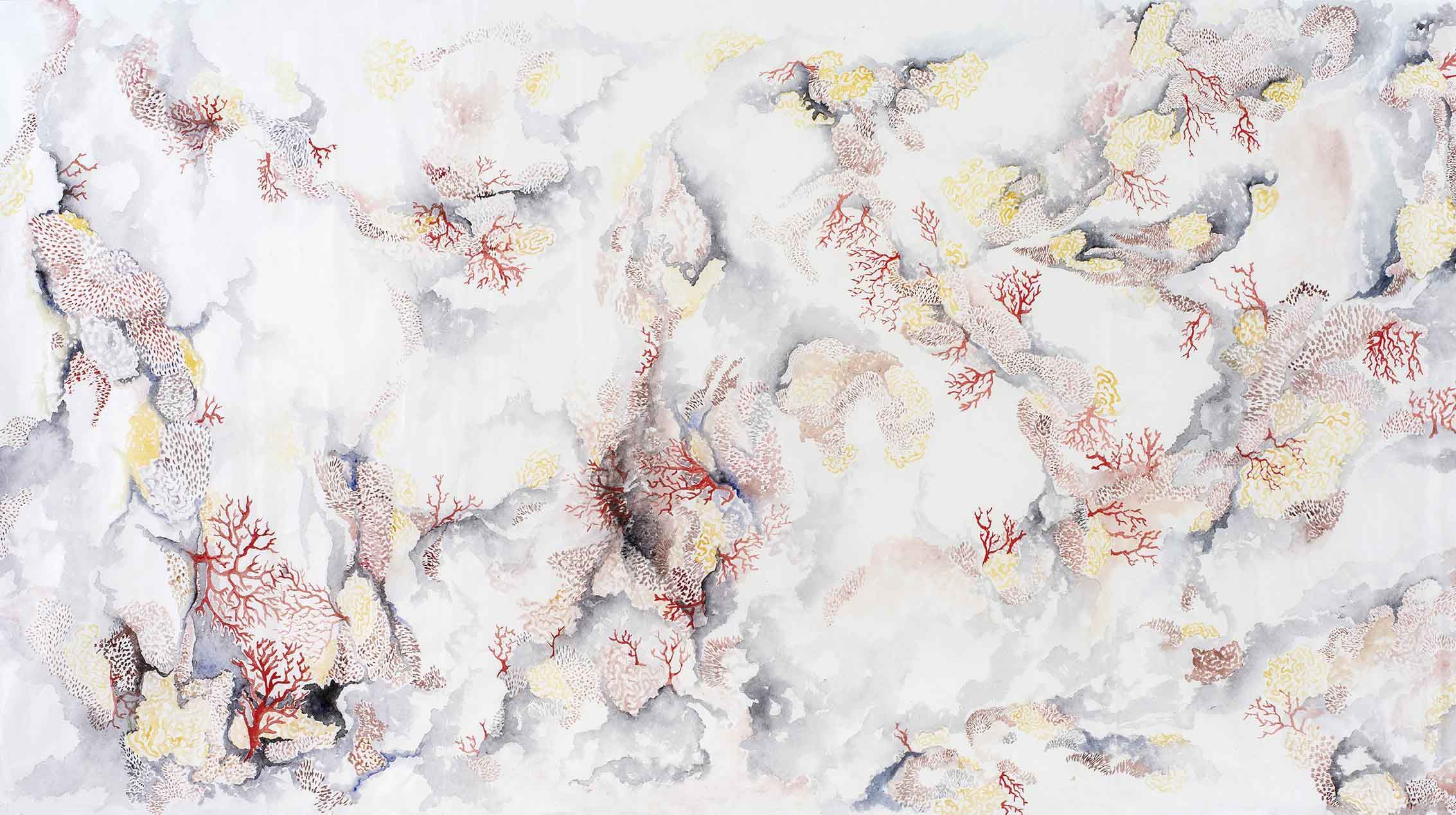 ---
A global perspective
As a student, Georgina was the recipient of a research scholarship from UQ in which she studied Chinese landscape painting and philosophy under Professor Dong Ya at the University of Tianjin, China. 
Of this experience she said, "It taught me how to paint traditional Chinese paintings and go beyond just the theory. When you engage with the practice of something you gain a better understanding."
After this immersive experience, Georgina decided to pause her Honours research, quit her job and went on a 6-month artist residency in China and Japan. 
"I had a taste and really wanted to know more. I was able to absorb myself in the traditional practices in China and Japan and I also got to work with porcelain."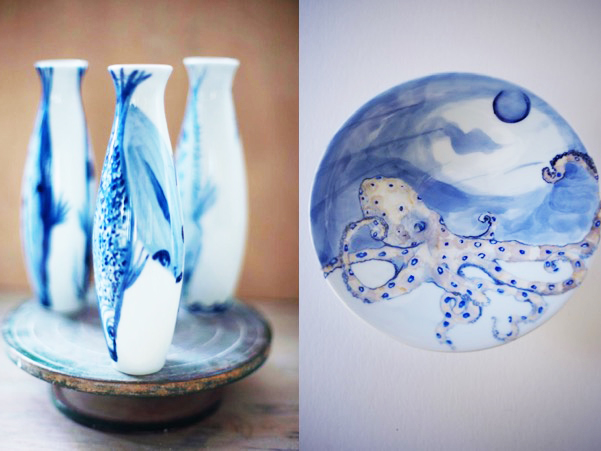 Whilst on this residency, in a small village in Japan, Georgina was given the honour of being involved in the 100 year ceiling project at the village's Buddhist temple. Every 100 years the artwork from the last century is taken down and replaced with new pieces for the next 100 years.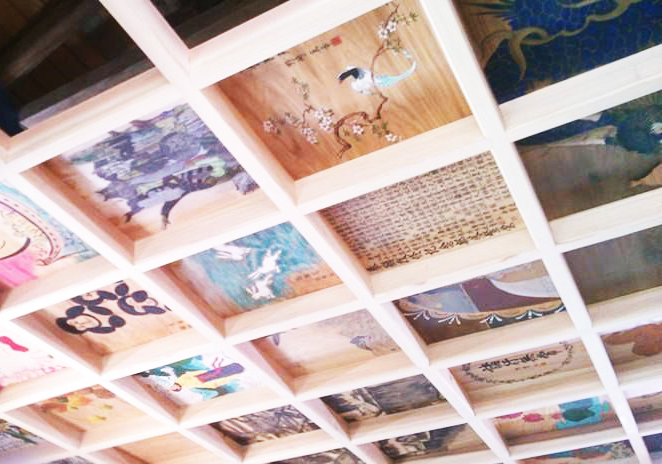 "It was such an honour – I felt a huge sense of belonging in that community and the lived philosophy was really palpable. I could see the intersection between art practices, philosophy and everyday life. For example, there was incredible mindfulness evident in daily practices, such as the care taken when drinking out of ceramics."
Launching a new book 
Georgina's new book Mindful Thoughts for Artists was a way for her to share personal insights on mindfulness, meditation and art.
Describing the book she said, "It is rich with the artistic discoveries and understandings I have come across over many years of making, teaching and researching art. It has been through mindfulness that I have brought a self awareness to my own art practice and in doing so, I've been able to unpack and reflect on the act of creating enough to be able to teach it to others."
Her experience as a student also encouraged Georgina to work on a new book – Mindful thoughts for Students which is due out in April 2021.
Experience at UQ
For Georgina, it was the opportunity to work with Dr Andrea Bubenik that made her excited about pursuing her PhD at UQ.
"The quality of the teaching staff at UQ has just been huge and has underpinned everything that I have done. As I was exploring where I wanted to do my PhD, I knew I had a few options. For me, getting to work with Andrea was fundamental."
As part of her practice-led research she draws together neurology and art history to understand how painting as concentrated meditation can shape the brain and bring about enlightenment.
"UQ has a reputation for being rigorous. They pull your work in and tighten it up and my research is so philosophical  –  it really needed to be anchored. UQ has made a significant impact in shaping my career."
Advice for future artists 
As a thriving professional artist, Georgina has some advice for students looking to carve out a place in the world of art.
"As an artist it is important that you find an intersection between theory and practice. You have to have something that informs what you create. There has to be a question or a defining style that runs through your body of work."
"You have to also look at being an artist as running a business. There is that creative element but you also need professionalism to succeed."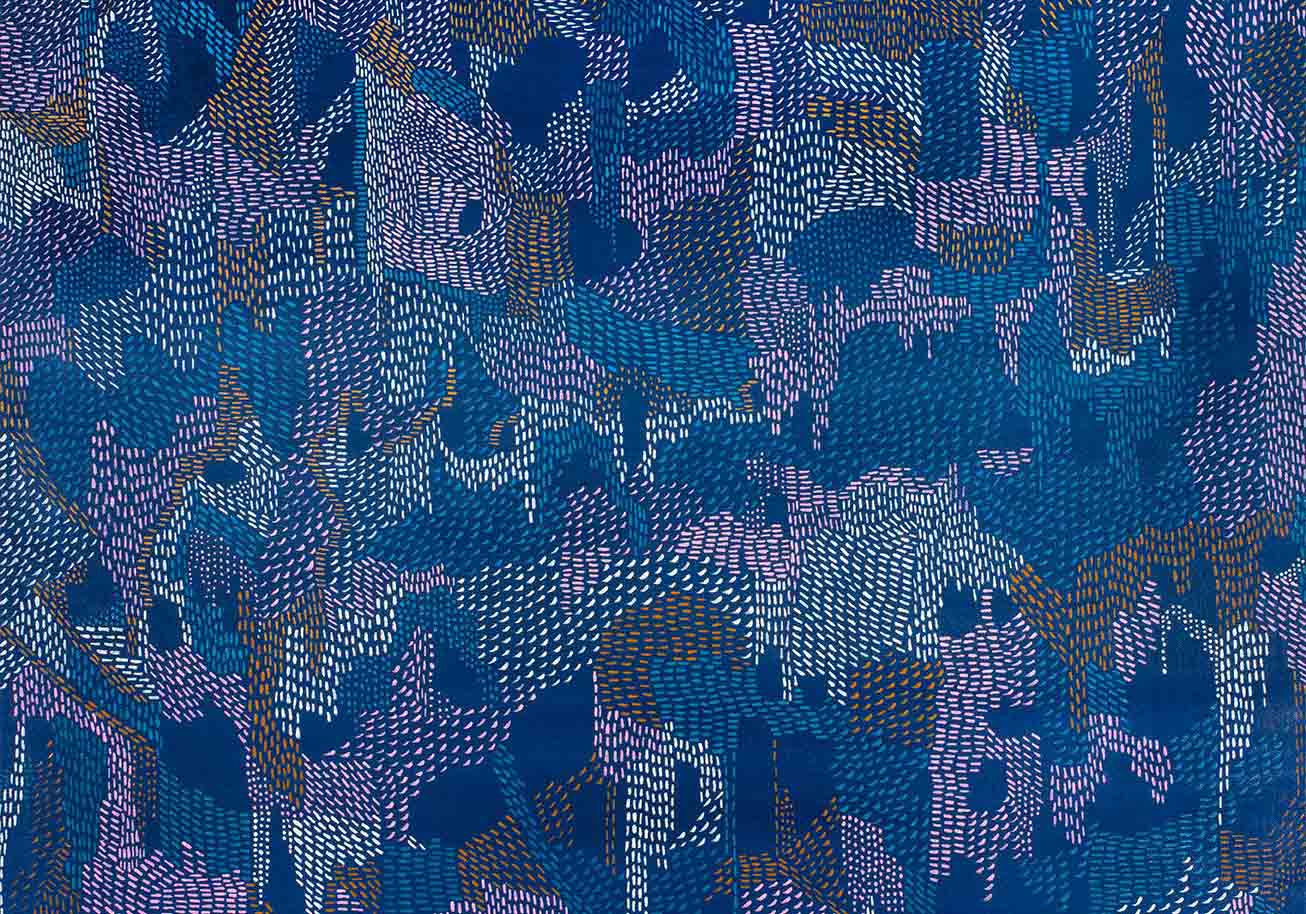 What's next?
Georgina is already looking for her next challenge and has plans to illustrate and write a children's book. After her PhD she is also looking to hold a major exhibition that will include art informed by her theoretical research.
She is also launching an online masterclass for art – helping other artists establish themselves. Having previous lecturing experience, Georgina is also keen to share her knowledge with the next generation of art enthusiasits. 
"When you teach you learn, it is the best way to deepen your understanding."
The School looks forward to watching Georgina continue to create change in the world of art. 
You can stay up to date with Georgina's creative journey through her website.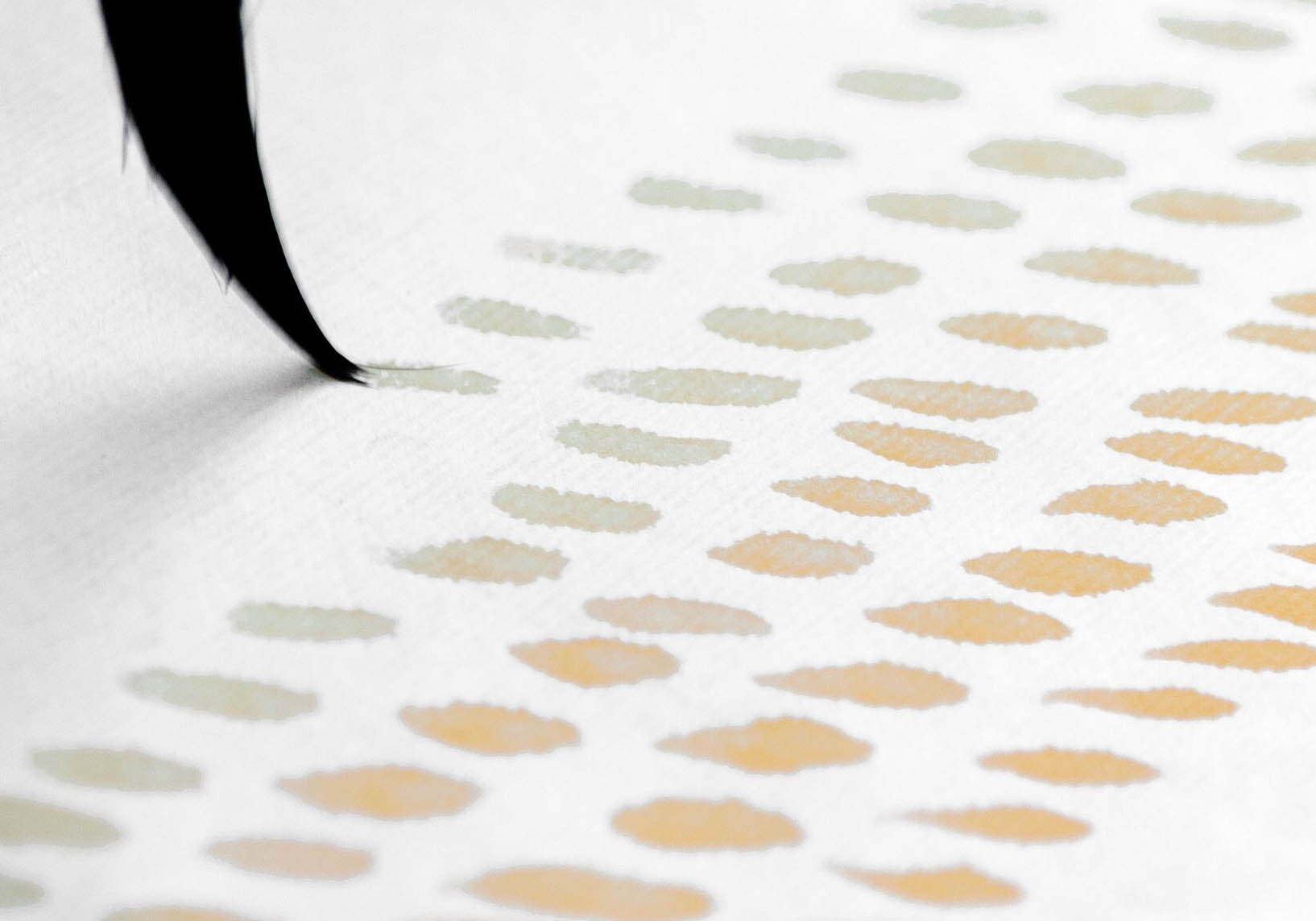 Banner image artwork: by Georgina Hooper. 
Story by: Olivia Brown 
---
Interested in pursuing an Art History degree at UQ, or a career in the arts?