Introducing Laura Elvery 
There is no doubt that Brisbane's literary scene has become a player on the world stage. Award winning authors, intellectuals and writing enthusiasts make up a vibrant and dynamic community. The University of Queensland's Centre for Critical and Creative Writing (CCCW) is therefore thrilled to announce the inaugural UQ Writer in Residence will be Brisbane based author – Laura Elvery.
Laura Elvery is a mother, a reading enthusiast, and quite possibly the next big literary novel sensation. The celebrated author of short story collections Ordinary Matter (2020) and Trick of the Light (2018) will be writing her first novel-in-progress here at UQ in the CCCW's Writer in Residence position.
---
Writer in Residence
The Writer in Residence position has been offered by the Director of the CCCW, Associate Professor Stephen Carleton. The CCCW was launched by UQ in 2018 as a way to promote and celebrate the critical and creative writing of the staff and students of the School of Communications and Arts. But its goal does not stop there, Stephen says, "our aim is to bring the scholarly and writing communities together – to raise the profile of writers who have either studied or work at UQ with both the general public and with industry", with the added ambition to "make UQ the best place in Australia to come and study and train to be a writer-scholar". It's a goal that the CCCW has closely focused on, having created the inaugural symposium 'Adaptation and the Australian Novel' and the bi-monthly Book Club that connects authors with readers, students, and alumni. Stephen claims that by employing Laura as Writer in Residence, she'll bring "the talent, skills, and collegiality to assist us in realising that ambition."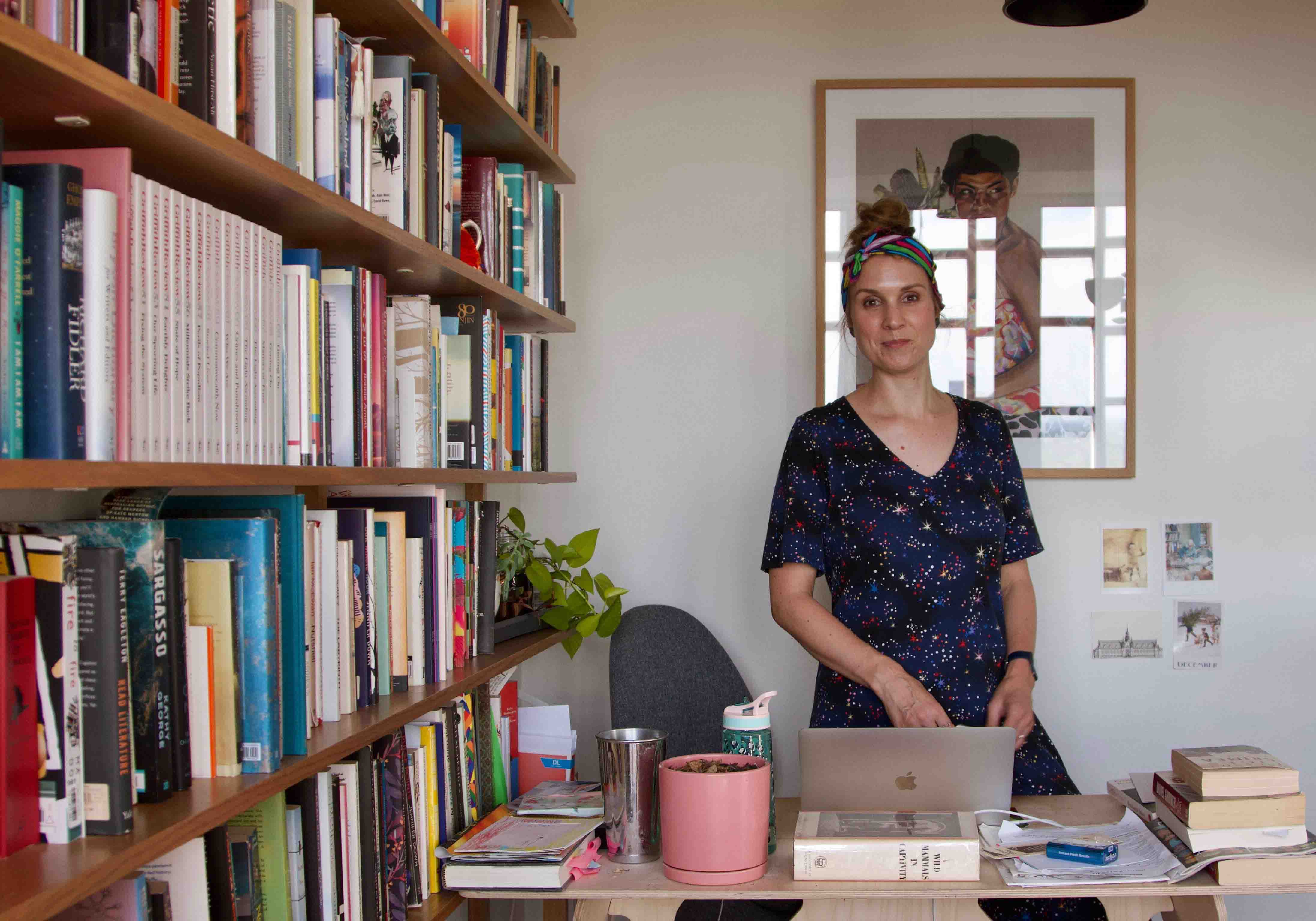 The inaugural position will allow an Australian author to spend time reading and writing at UQ to help with a writing project they have been working on, granting them access to UQ's resources such as the Writers Studio, a newly created area designed specifically for writers, and the world-class library facilities.
In January 2021, Stephen interviewed Laura as one of the UQ Book Club's authors. "I loved her writing, and she mentioned in that conversation that she was working on a debut novel. The timing was perfect," he says. The UQ Book Club, launched in May 2020 and run bi-monthly by the CCCW, is open to UQ students, alumni and the wider community, "The book club was really terrific in terms of online book clubs, of which I've done many … I loved it," Laura says about her own experience with the club.
View Laura's UQ Book Club appearance:
When asked about what she's excited for, Laura says, "I'm very excited to be there, to be part of university again – I love the St Lucia campus. Whenever I visit, I think it's gorgeous, and to be in the mix of all of that will be really fun". Laura will be doing a lot of her writing in an acquired desk space and the new Writers Studio. When meeting Stephen for the first time in person, Associate Professor Carleton and Dr Marshall showed Laura the studio, "it's quiet and calm and has a view of the quad. If my timing is correct, the way I've planned out the weeks, I think I'll finish the first draft one afternoon in that beautiful studio."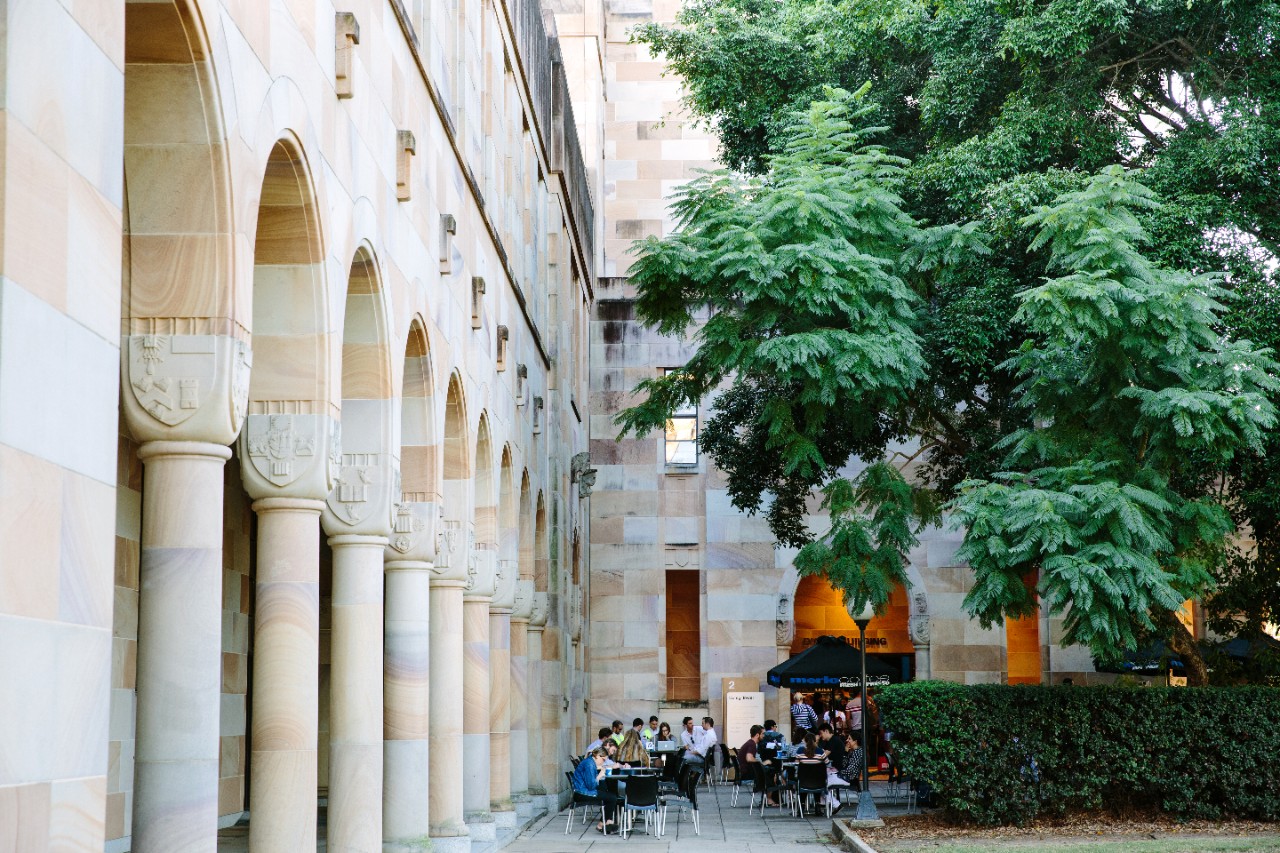 "We're so thrilled to be supporting a local, Brisbane-based author and helping them to complete their debut novel," Stephen says.  Laura's position will help the CCCW, Stephen says, to build "cultural capital and good will … that we hope will be mutually beneficial for all involved". Laura's already planning on what she can bring to the table in her time at UQ, "I'll be doing an 'In Conversation With' session with one of the lecturers, and I'll also be delivering a workshop to Dr Helen Marshall's class."
Stephen discloses about his plans for the conclusion of Laura's residency, "we're hoping to host a salon reading from Laura's writing project at the culmination of her writing residency, here in the Writers Studio. That all helps the CCCW realise our brief of being the interconnective tissue bringing academia and the writing community together." It's something that Laura is looking forward to, "the literary salon, which will be really fun, will be on my last night there. Stephen has a program organised for the eighth of October. To bring people into a space where student writers can present their work and have a glass of something."
Writing the novel
Laura's piece she's working on will be the author's first 'published' novel, a word she stresses. "I've written a couple of novel manuscripts in the past, one for my PhD and a couple for my masters, but they haven't ever made it to the light of the day," she laughs, "so this, if it's published with the University of Queensland Press (UQP), it would be my first published novel." UQP, which has recently won the Small Publisher of the Year at the 2021 Australian Book Industry Awards, has been the author's book publisher of choice since Trick of the Light.
"They are fantastic," she says, "and their author care is second to none. I loved the editing experience with them; they're experts in knowing what's good for the market but also respect my artistic choices, and I just think they're very supportive."
When asked about her novel-in-progress, Laura says "it's historical fiction. It starts in 1910 in London, and it starts at the house of Florence Nightingale, the night before she dies, and so it's sort of speculative fiction."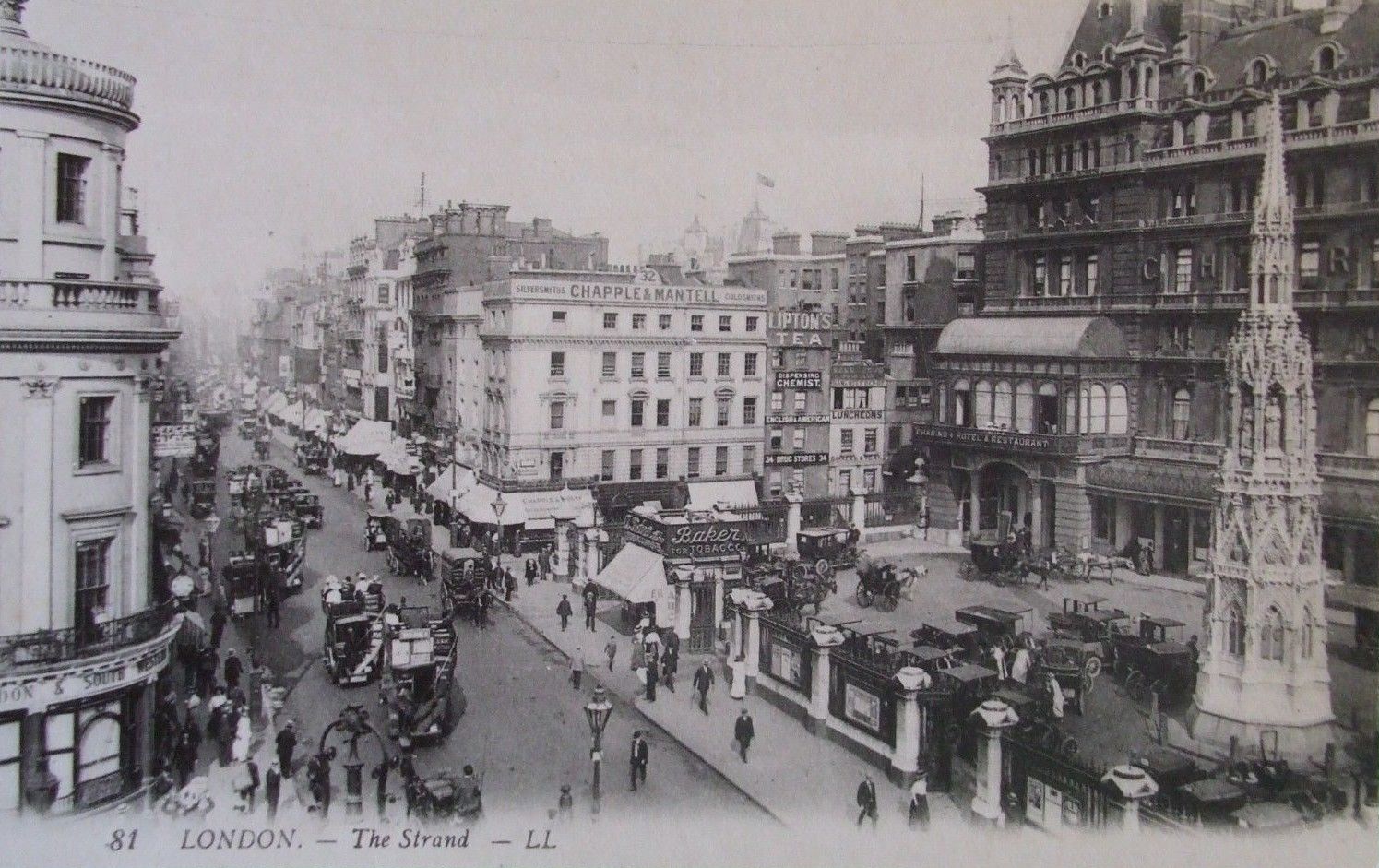 It's a novel that's gaining excitement, and it's not hard to see why. Outside of the riveting premise for the upcoming novel, Laura's previous books have had literary success. Trick of the Light was shortlisted for the Queensland Literary Awards, earning it a shiny finalist sticker. And her newest book, Ordinary Matter, which focuses on short stories inspired by female Nobel Prize-winning scientists, has received praise from prolific writers such as Toni Jordan, Ceridwen Dovey, and Brooke Davis. It's a book Stephen particularly adores, "Ordinary Matter was just so assured, imaginative and accomplished. I loved every single story in the edition." He says, "Laura's residency … [will be] helping in some small way to generate new Australian writing."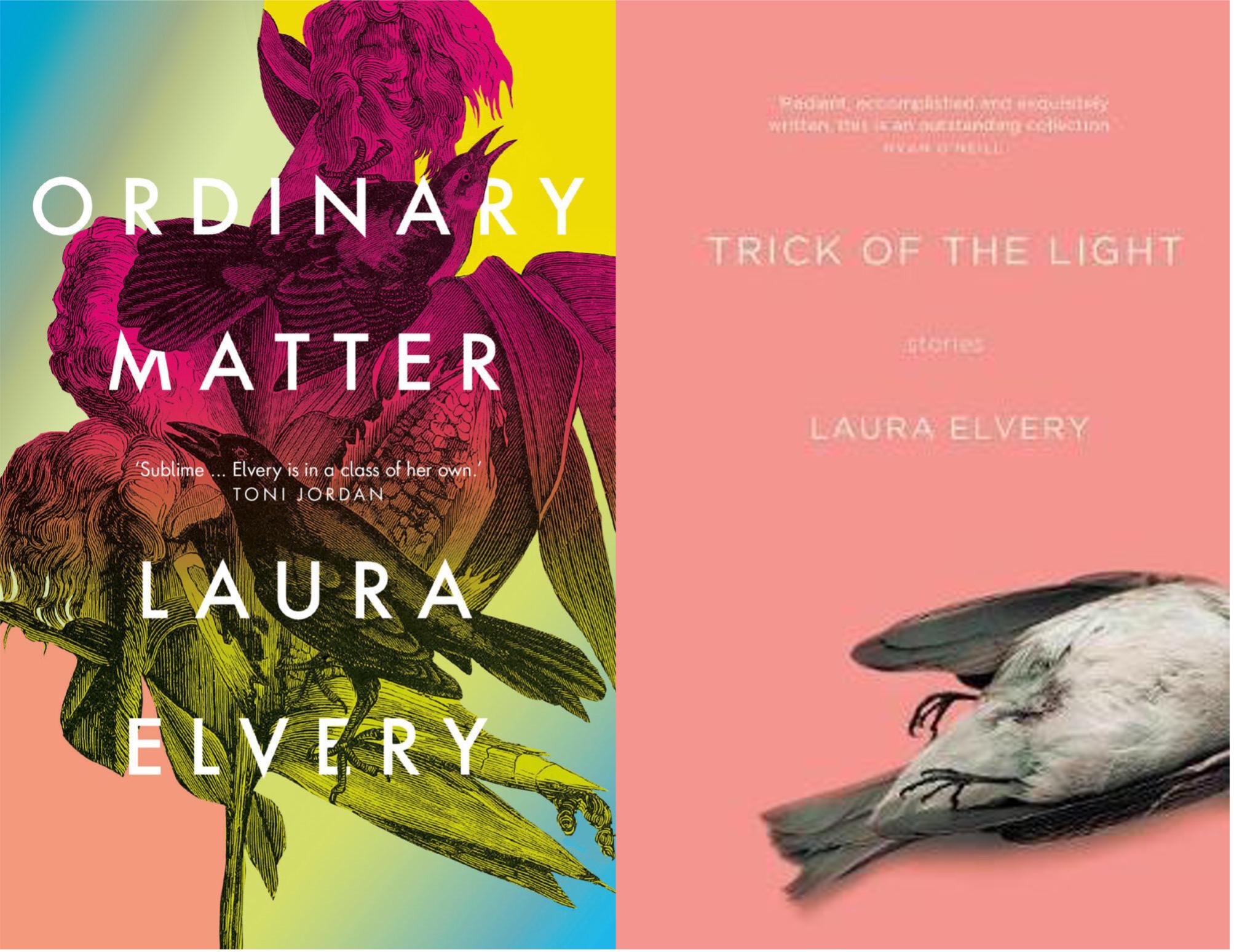 A life-long love of writing
When asked about what makes writing so enjoyable for her, Laura mentions two opposing ideas, the first being the power of writing to bring people together. "I think Brisbane has a really wonderful writing community, and I've met some of my best friends through writers groups. Being able to sit and talk with people who really get what you're on about and who really care about your project and success is amazing." The second, and more private, is writing's power to act as a reflective solace. "I have a job and I have two little kids, so when I sit down to write, I kind of don't do other things in my life, like that's my hobby, no one needs me to write and no one cares whether I do it, it's not brain surgery, but it's something that I can sort of work through myself very quietly. I can think through worries or fears and put them into my fiction. I think that's what I really like about it."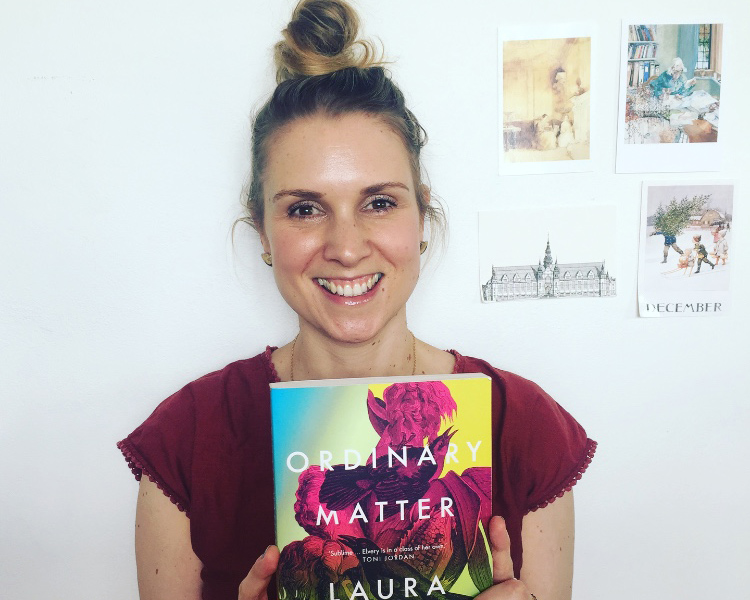 Laura's pathway to becoming an established writer began with a passion for reading and writing — a passion that she put to action when she commenced her postgraduate studies after teaching for years. She claims her time at university has been "the single greatest influence on my writing … I learned about drafting things many many many times, being told things are rubbish and going back to the drawing board,  the actual craft of writing, and being edited by students in a class critique — all skills that have been really useful."
Advice for aspiring writers
For aspiring writers, Laura gives the advice to read widely and read lots, support other writers, and to make time for writing, "even if you don't have a lot of time. The perfect conditions will never arrive, you just have to sit down and do it." For qualities that make a writer, Laura names resilience. "I did an interview with someone recently for the launch of her book, and the person I interviewed said her book has been kicking around for seven years and then won a manuscript prize and got published, and she was talking about how her first draft was just terrible. And there's this idea that if you just stop at that first draft, or if you stop the first time someone rejects you, you'll never get to the thing that happens six or seven years later, when it's published, or, for her, when she's won this prize. So I think being tenacious, persevering and resilient is really useful."
The School wishes the best for Laura in her journey and looks forward to seeing the novel published!
Written by Jake Allwood