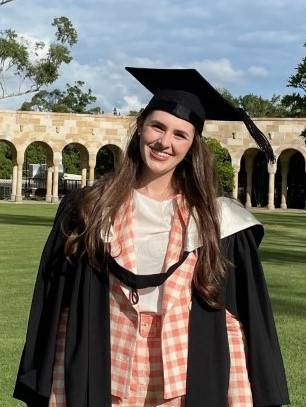 Graduation can be both an exciting and terrifying time. It's a moment of change and exploring the unknown. For many, staying connected after graduation is key to easing the transition from student to professional. With a global network of over 300,000 graduates and 100,000 young alumni, UQ prides itself on hosting events that contribute to students' professional development — well after graduation.
One member of the UQ Young Alumni Advisory Board is Genevieve Nolan who graduated with a Bachelor of Music (Hons)/Arts (Journalism and Mass Communication) in 2020. Since then, Genevieve has worked in marketing while teaching singing and performing throughout Brisbane. Staying connected with UQ, Genevieve also volunteers at TEDxUQ and is a Class of 2020 Future Leader. 
To discuss her transition from student to young alumni, the School sat down with Genevieve to learn more. 
---
Combining her studies
It was an internship with Opera Queensland that helped Genevieve bring her studies of music, journalism and communication together. Through this internship she was able to try several different roles, including one with the marketing department. For Genevieve, this experience, alongside her UQ studies provided a strong foundation for her career.
"It was an invaluable experience. My journalism and communication studies provided a foundation for the practical learning I received from other professional experiences. I take the concept of being a lifelong learner quite seriously, so to have learned about such a breadth of topics and to hear from our expert lecturers, it was a great start and made me excited to work in the industry."
Like many students, after exploring new experiences and opportunities, her original career plans changed. 
"I wanted to be the next Sharyn Ghidella with a bit of opera on the side from my music degree, but everything has turned out differently!"
Instead, Genevieve is now part of the 2021 Graduate Program at Services Australia, working on communications objectives for the Transformation Projects team. In this role she responds to media enquiries, develops social strategy and has also worked on a large ICT project doing governance reporting. 
Speaking of her career Genevieve says, " In terms of my career goals, I don't know where I'm going to end up, but as long as I keep being a 'yes' person, I'll hopefully develop a range of experiences that will lead to a happy and satisfying career journey."
Memorable UQ experiences
With TEDxUQ, her role as Marketing and Communications Coordinator saw her involved with developing the marketing strategy, social media presence, and digital communications. The event itself, gains the accolade of "equally stressful and fun" from Genevieve.
"It was a fantastic experience that really made me feel like I had a leg to stand on when I was applying for jobs as graduation approached."
Genevieve's involvement with the Future Leaders program has also provided her with valuable resources to make it in the professional world.
"Being a part of the Future Leaders program has meant I've had direct access to high-flying alumni and members of the UQ community who have passed on their wisdom and instilled in me a drive for creating change. The mentoring, breakfasts, and other events have been a great place to connect with other Future Leaders, who will one day be people to call on as experts in their field."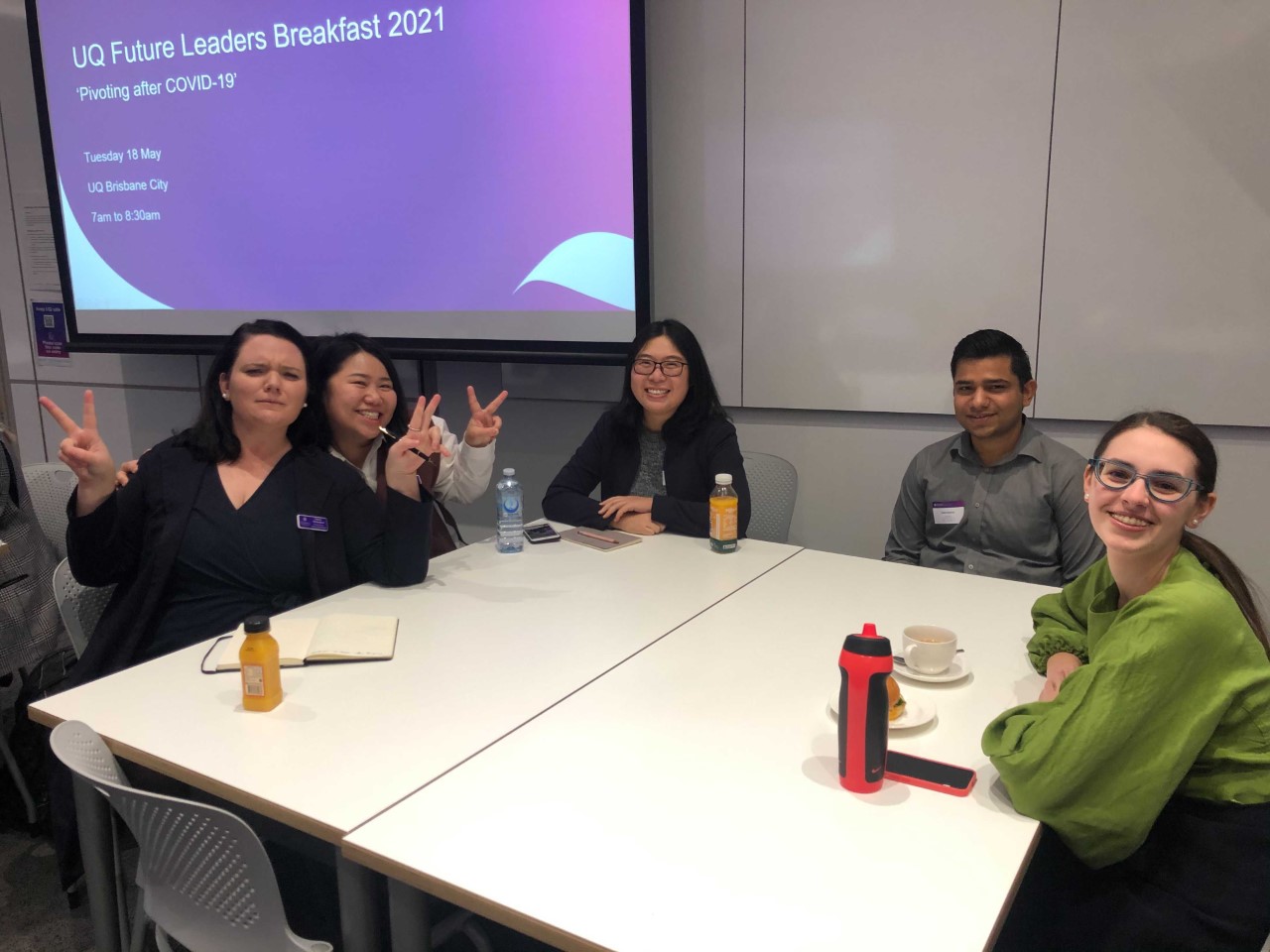 UQ Young Alumni
Since joining the team at UQ Young Alumni, Genevieve has been heavily involved in planning events. In this volunteer role she works closely with alumni staff, the Chairman of the Board and other portfolio leads to create what she describes as, "vibrant and engaging experience for young alumni."
Speaking of the benefits of becoming involved with UQ Young Alumni Genevieve states, "When you graduate, you're automatically part of a vibrant community of like-minded graduates who want to make the most of their alma mater.  Attending young alumni events is a good choice because it gives you access to that community to help advance your career, continue learning, and make friends!"
She continues, "I only graduated in 2020, but I've had a fantastic year so far meeting many graduates in the young alumni community."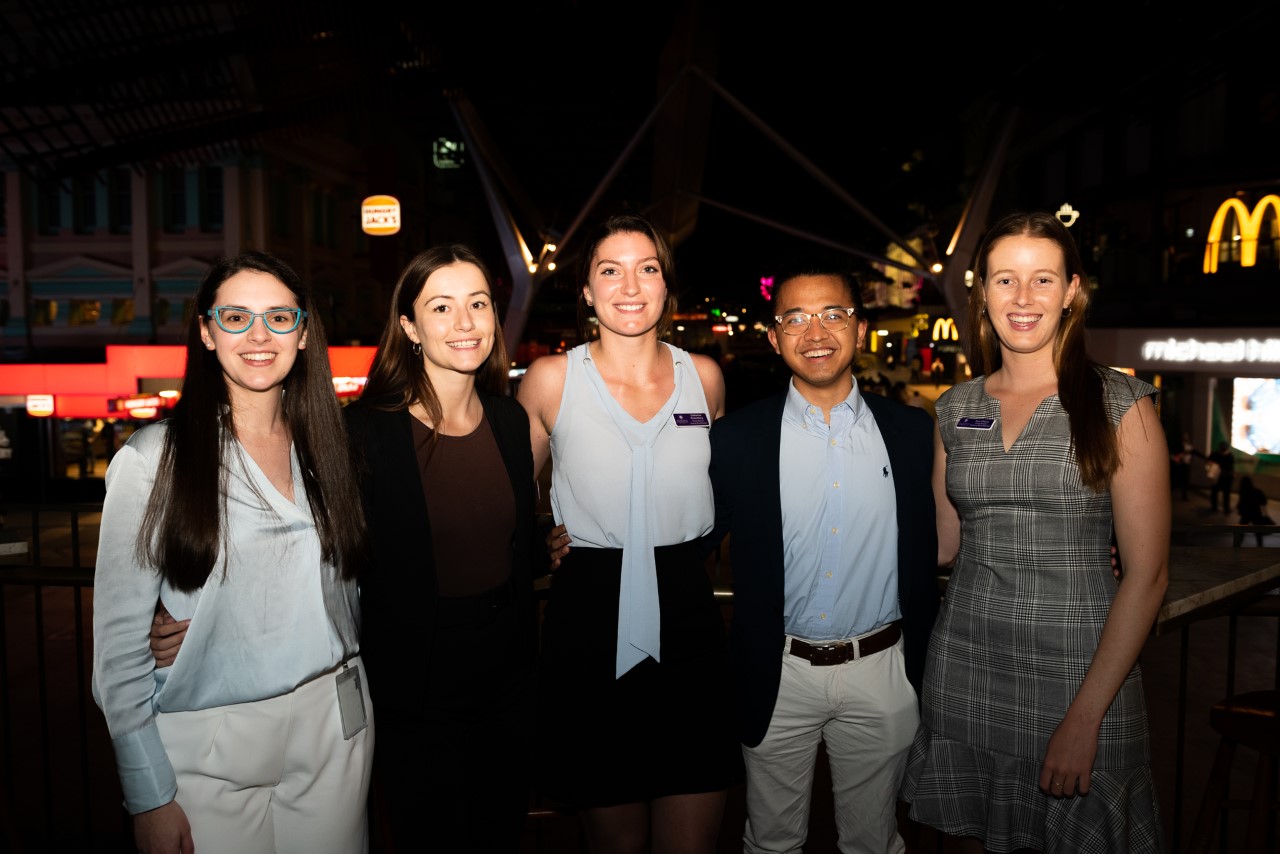 Advice to future students

Genevieve's key advice to future students is to open yourself up to every possibility. 
"Don't limit yourself to what you 'think' you want to do. When you're in the thick of study, seek out opportunities to get the 'hustle' going and more opportunities will come to you. Be a 'yes' person. And get comfortable with being uncomfortable - that's where the real growth happens."
She also highly recommends attending alumni events, particularly for the support, career advancement, and opportunities to make life-long connections. 
"I know it takes a bit of courage to attend to our events but if you come with an open mind and ready to learn something new, you'll have a great time!"
Story by Jake Allwood