Passionate about sport, Finn Morton saw a UQ Journalism degree as the way to kickstart a career in the industry.
Graduating from a Bachelor of Journalism in 2021, Finn already has the beginnings of an impressive career. From launching a podcast (Beyond the Sidelines), to writing for premier sport news sites, to reporting at both the Rugby World Cup and the Tokyo Olympics – Finn has made the most of every opportunity and his hard work has paid off. Upon graduation, Finn has been offered a highly sought-after cadetship with News Corp Australia. 
One of 30 new cadets, Finn will be given on-the-job training by rotating through newsrooms including The Courier-Mail, as well as formal tuition.
News Corp Australasia executive chairman Michael Miller said: "This investment in training the best and brightest from the ranks of the next generation of journalists reaffirms our commitment to professional journalism and will help position Australian journalism for long-term success."
"Our cadets will receive training in both the traditional news skills we've learnt from decades of our history combined with the contemporary digital skills needed to effectively report today's world with a focus on data, audio and video."
Finn will be joined by fellow UQ journalism graduate – Georgia Clelland who also received a cadetship. 
Speaking of the opportunity Finn said: "Coming to The Courier-Mail is quite honestly the perfect opportunity to work in Queensland's premier newsroom, learning from some of the best journalists in the country."
Reflecting on his time at UQ, it was the world-class facilities and work on his podcast that stand out the most. 
"I co-hosted a podcast out of UQ's radio station with my two good mates. It took a bit of courage to get out of my comfort zone, but it is the best thing you can do. For potential employers, when they can see you have gone above the norm, it shows them that you are passionate about what you are doing."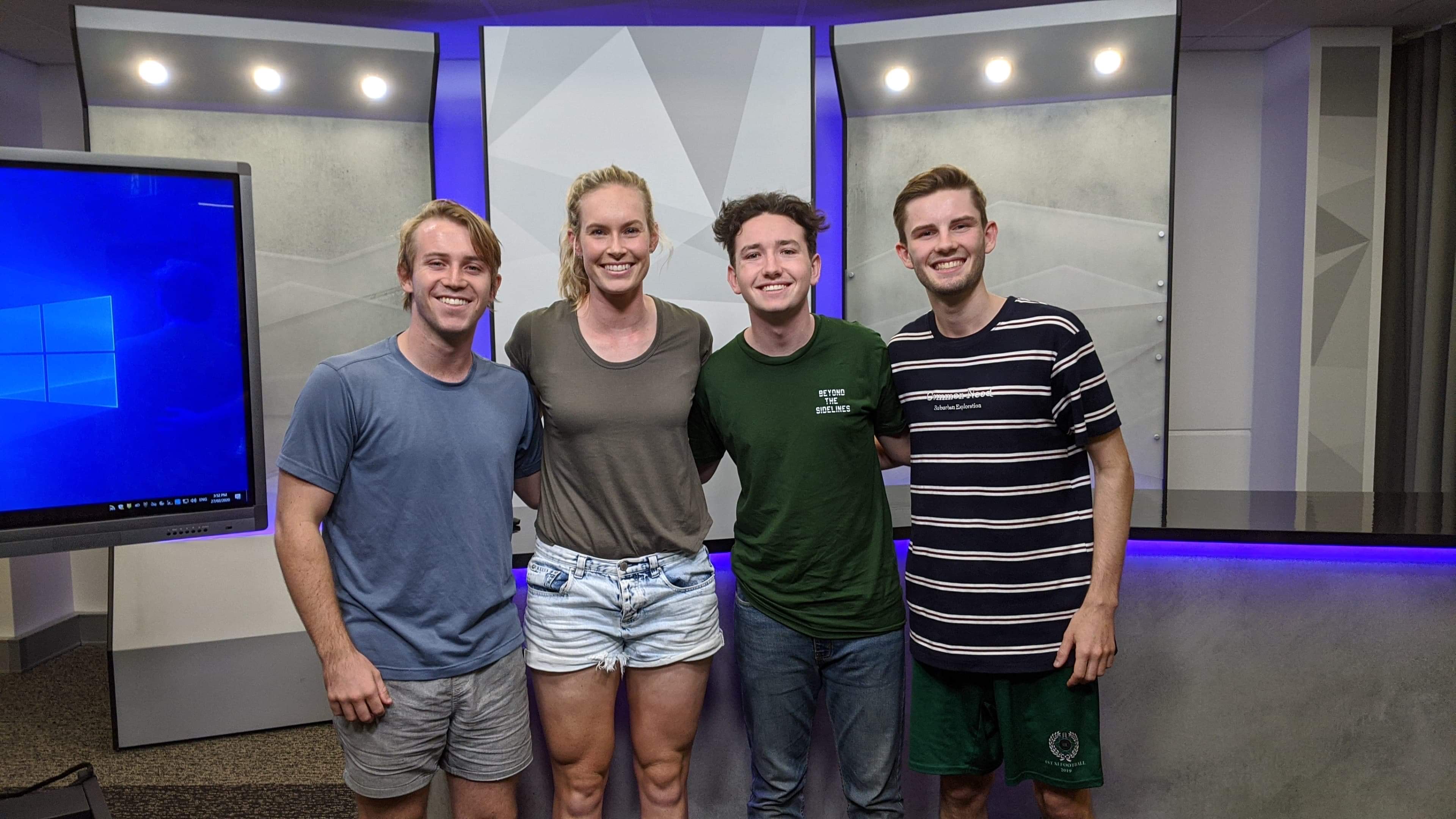 Finn continues: "For other students, I would really encourage them to make the most out of these great facilities at UQ. You can do radio, you can do print, you can do video, and the memories I have made from the podcast, they genuinely will stay with me."
Whilst still a student, Finn went out of his way to apply what he was learning in a practical context, taking on an internship with Rugby News Australia. This industry experience gave him the confidence to apply for an opportunity with the Rugby News Service and travel to Japan to cover the Rugby World Cup in 2019.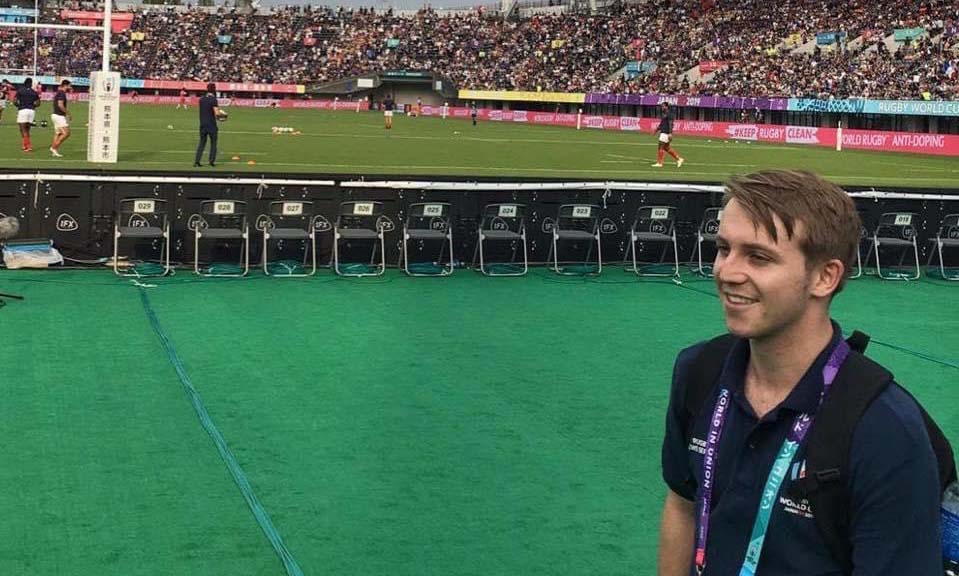 From there, Finn's positive attitude and professionalism, led to another opportunity – covering the Tokyo Olympics, perhaps the most surreal sporting event in world history
Speaking of the Olympics Finn said: " It was an incredible experience. It was that moment when the world came together for the first time since COVID. I was working 22 days in a row, covering 12 different sports, with six hours of sleep a night, but it was all worth it."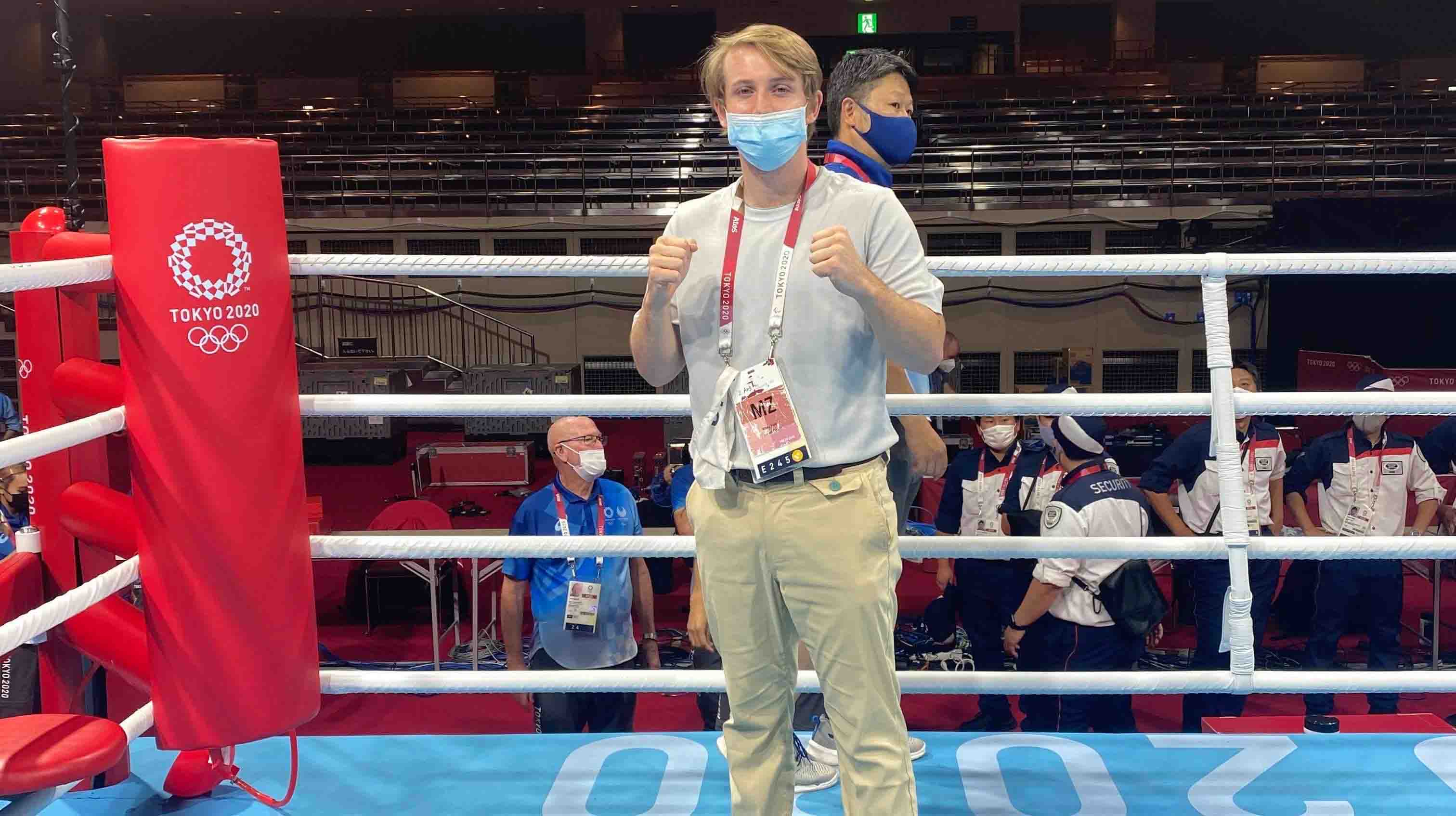 During his studies, Finn also starting writing for the world's premier rugby website, RugbyPass. This was followed by work for Aus-Boxing as a regular columnist and covering the Brisbane Bullets this NBL season at all their home games. 
Speaking on how his studies influenced his practical experiences, Finn said: "UQ well and truly laid the foundations and taught me the fundamentals of what it takes to succeed in the journalism industry. My studies gave me the confidence to seek out opportunities and go beyond the classroom."
Whilst sports journalism will always be a passion for Finn, he's excited to explore other areas of journalism through his new cadetship with News Corp. 
"I'm excited to tell more stories on a broader scale, and to give a voice to people who need one."