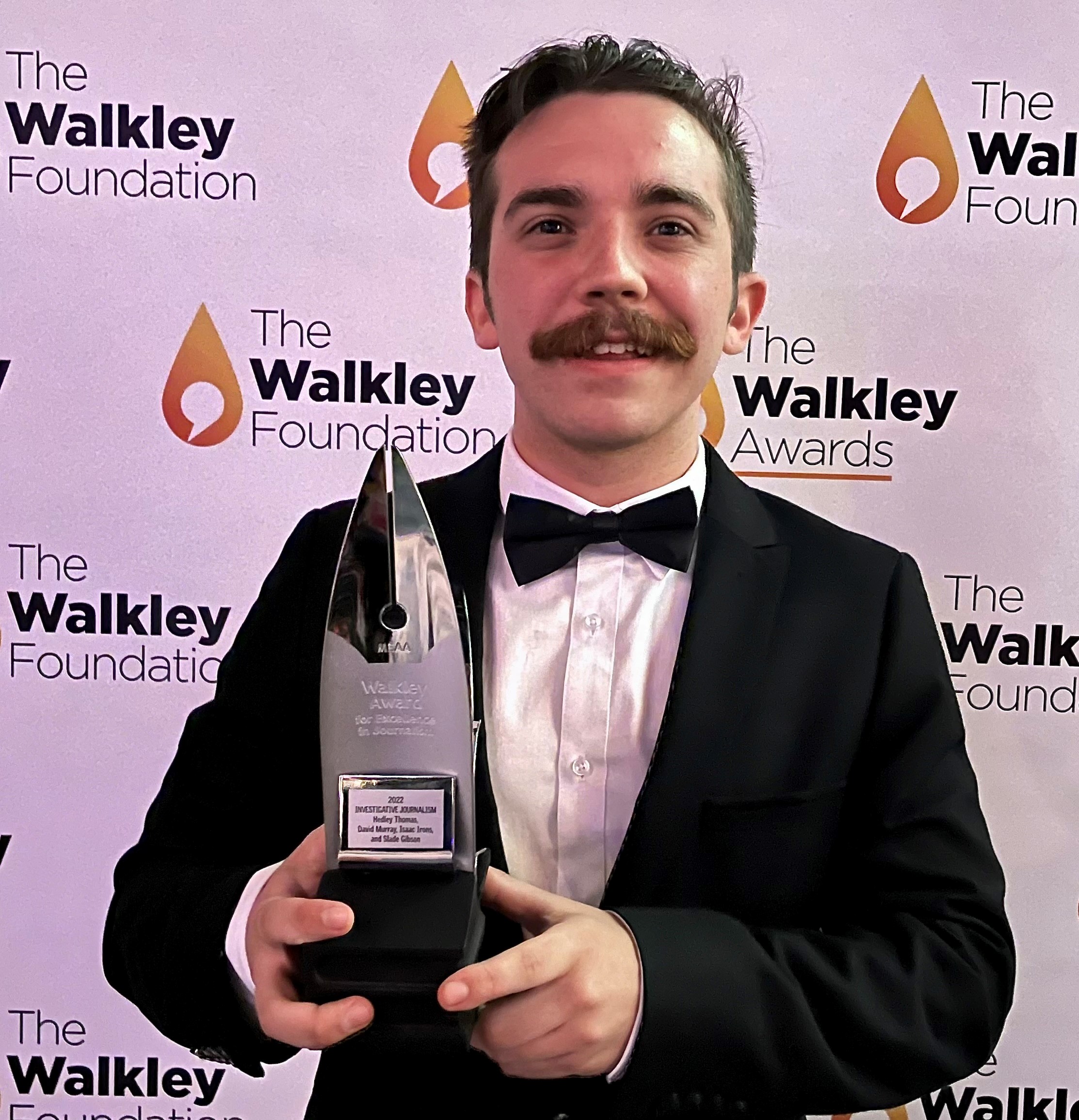 Congratulations
To UQ Bachelors of Journalism/Arts student – Isaac Irons who alongside, Hedley Thomas, David Murray and Slade Gibson, won the Investigative Journalism Walkley for  — Shandee's Story.
The Walkley Awards are the pinnacle of achievement for any Australian journalist. With a rich 67-year history, the Walkley Awards now include 30 categories across all platforms. No matter their era, Walkley Award-winning stories have always chronicled Australia's history, people and events. It is a huge testament to Isaac's talent and dedication, that he has been awarded such a prestigious award at the start of his career, and whilst still a journalism student. 
---
The University of Queensland is proud to sponsor the Walkley Sports Award, and notable UQ journalism alum, Louise Evans presented this on behalf of UQ on the night. Louise is an award-winning sports journalist of 30 years standing, a female sports journalism pioneer, a former Sports Editor at The Australian, creator of WISPAA - the Women in Sport Photo Action Awards and a Women Sport Australia life member.
This UQ sponsored award went to Clare Blumer, Lorna Knowles and Nikki Tugwell from the ABC for their powerful body of work "Painful Past: the John Wright series" about the sexual predator swimming coach John Wright.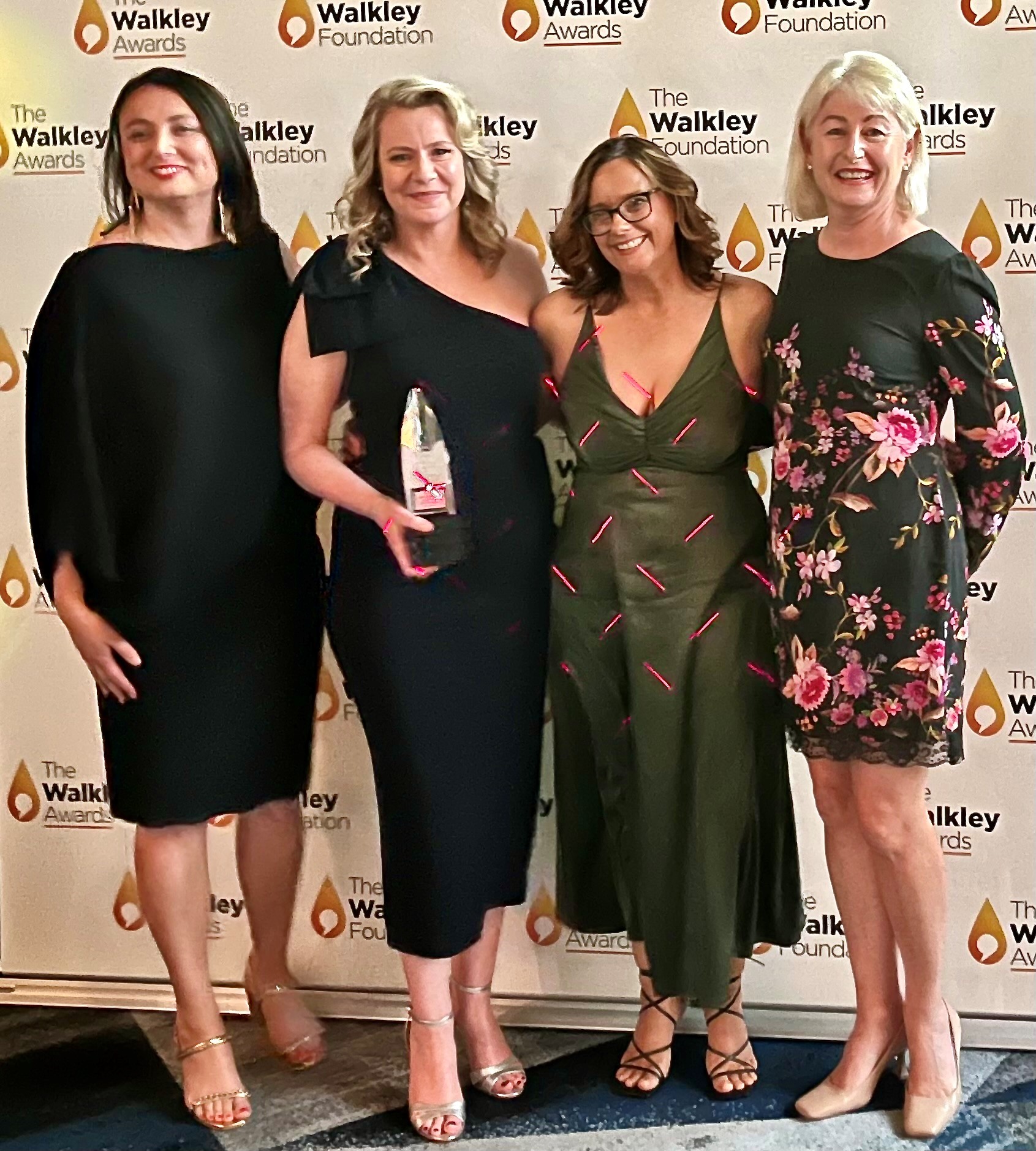 The Walkley Foundation's chief executive, Shona Martyn said: "This has been a huge year for news with war in Ukraine, horrific floods and a federal election. Australian journalists, photographers and camera operators have excelled in their coverage of these major events, sometimes putting their lives on the line. This year's best journalism also includes stories that were uncovered by old school legwork, tips, hard work, hunches and painstaking and considered investigation."
Speaking of his decision to pursue journalism Isaac said, " I've always loved telling stories and meeting people and so journalism was a natural choice for me. I just love that journalists can go anywhere and talk to anyone and let their curiosity drive them to new and interesting places."
Reflecting on his time at UQ Isaac continued, "I think the best part has been the amazing support of my lecturers and tutors — their passion for journalism really rubs off on you and in my experience, they've always been super eager to help you get industry experience. The emphasis on digital and multimedia skills at UQ has also been great as these skills are highly valued by the industry — podcasts like Shandee's Story are a great example of what the future of longform investigative and feature journalism will look like." 
Now a Walkley winner, Isaac plans to finish his program over the next two years, and continue to work part-time as a journalist until his graduation.
Isaac noted, "It's an honour and honestly a little overwhelming to be named as a Walkey winner among so many fantastic journalists, and now I'm just eager to get started writing great yarns. I'm so grateful to have been able to work with Hedley Thomas and the team - Hedley has been the most amazing mentor and inspiration to me."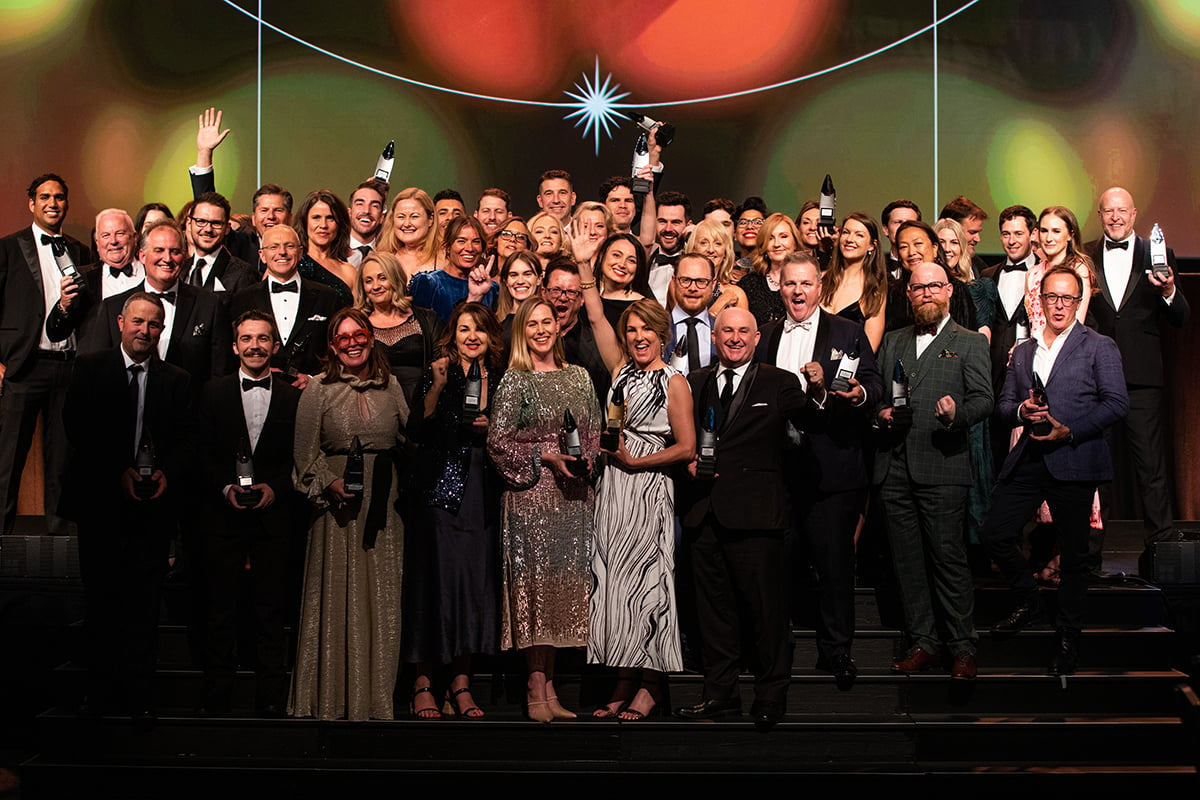 The School looks forward to watching Isaac continue to create change by reporting on the stories that matter. 
Interested in studying journalism at UQ?