Walking across the UQ campus, you may stumble upon an ordinary little bench. You sit with your coffee, and your books – you laugh with friends, and for some – you fall in love. This is the story of the UQ Love Seat – a place where you just might find a happily ever after. 
In the early 1980s, two undergraduate students made the decision to study journalism at UQ. Little did they know, that they would find more than just a degree –  they would find each other. 
Louise Evans OAM and Michael Osborne met in the Great Court, and spent many hours sitting on a particular bench, in a particular spot, under a blooming frangipani tree – slowly, but surely, falling in love. 
Four decades later they are still travelling the world and working hard. Now they have come back to UQ – with a special gift for future generations. No longer an ordinary bench, The UQ Love Seat is a place where new stories can begin. 
Visiting UQ to see their bench was a special occasion for Louise and Michael who are now award-winning journalists and celebrating over 30 years of marriage.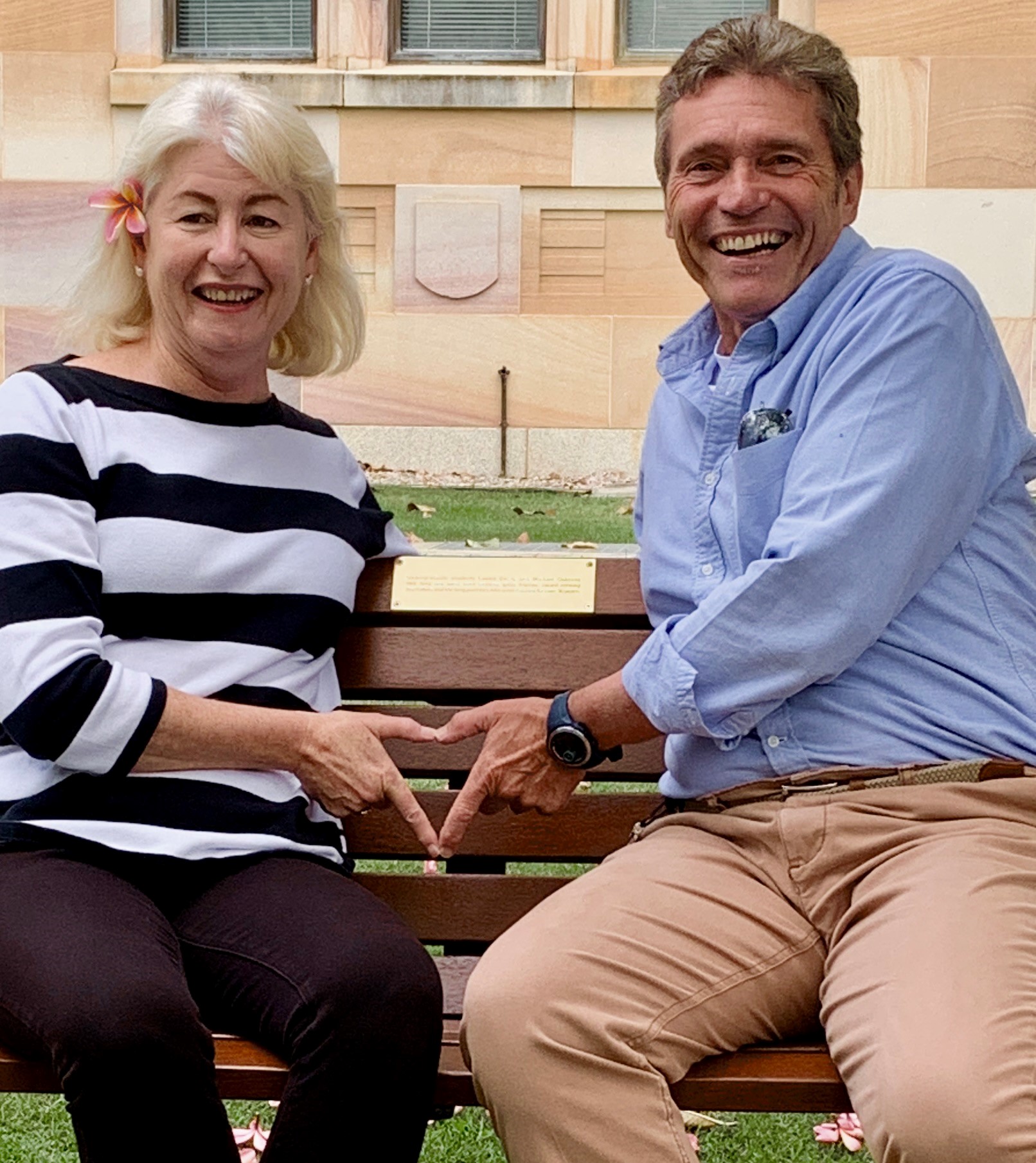 "Being back at Queensland University for the first time in decades brought back a rush of excitement, as it was inside those handsome sandstone walls that anything was possible - we could learn anything, achieve anything, be anything."
Louise reflects fondly: "Studying for our degrees was a time of great enlightenment and freedom. Camaraderie among journalism students was paramount, partying was de rigueur, excelling was mandatory and friendships forged were forever."
It is clear what made their bench so special – it encapsulated a turning-point in their lives. 
"We were in a desperate hurry to finish our degrees so we could secure journalism cadetships and begin what we hoped would be brilliant careers and lives. The Love Seat captures this unique moment in time - a time of enlightenment, excitement, courage and progress."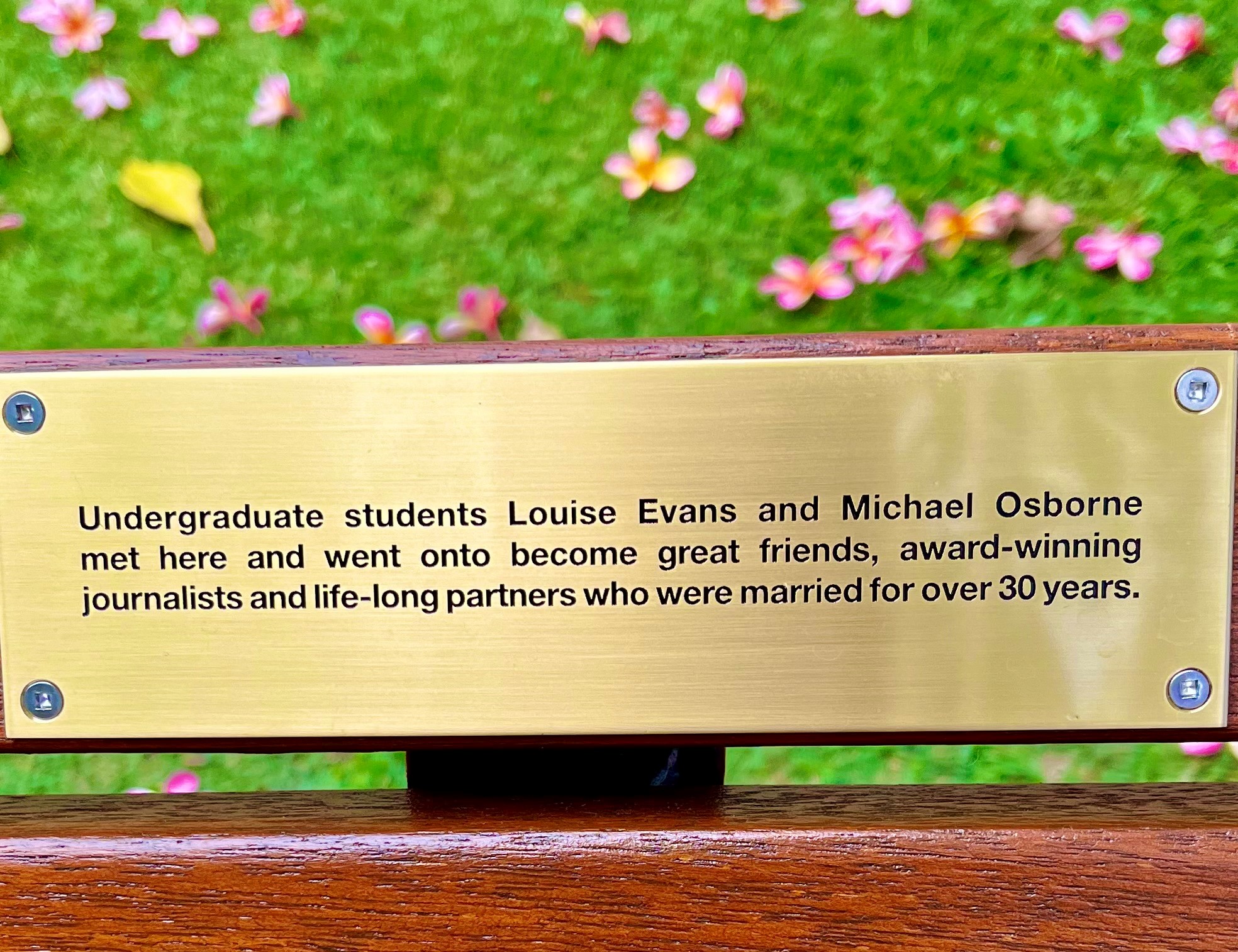 By sharing their story, they hope that future generations can capture some of those same wonderous memories for themselves.
"We hope that more fresh-faced students will sit on this seat and feel the love as they form lasting partnerships and plan and pursue their fabulous futures."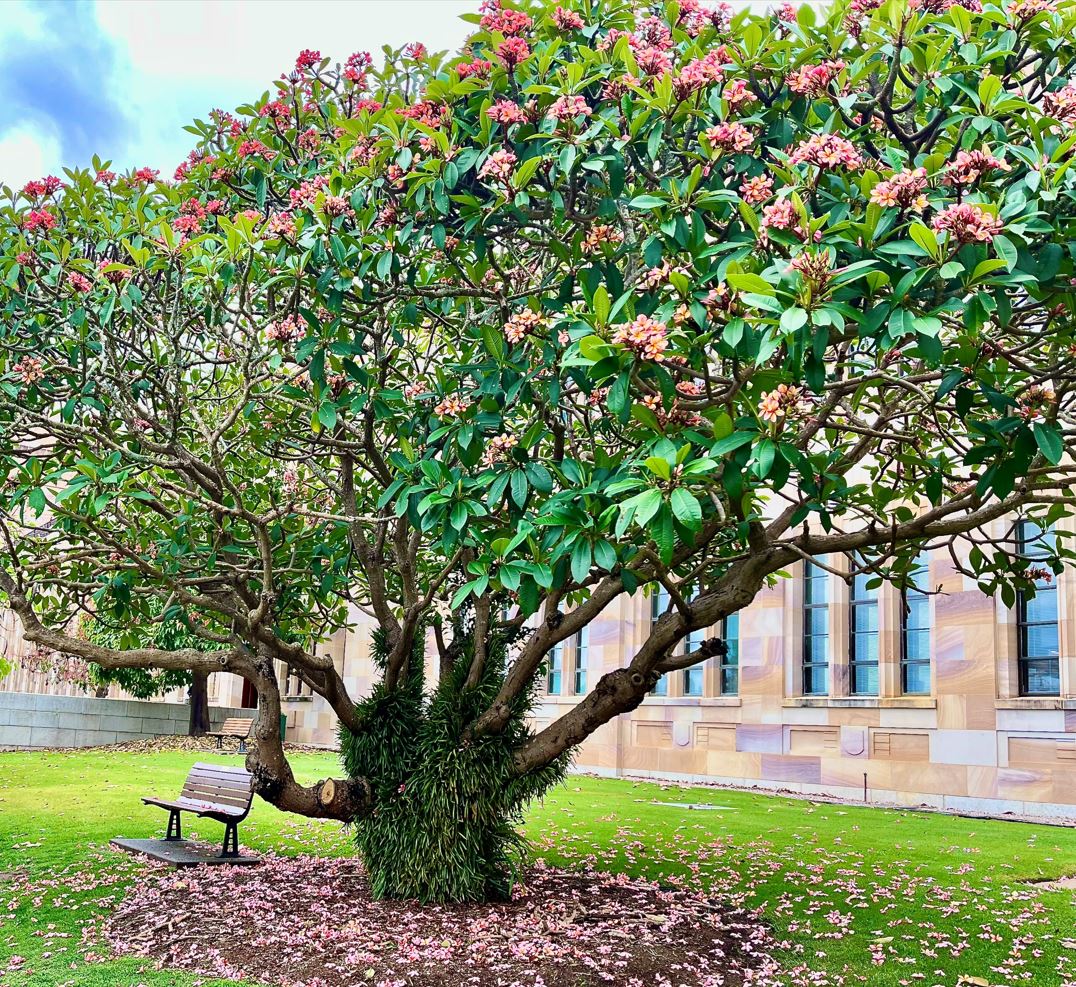 For journalism students,  Michael and Louise have this advice: "To succeed as journalists today students need to be natural story seekers and storytellers; diligent researchers, fact finders, and sleuths; who always speak truth to power and bravely fight to say and write what is right."
The Head of School, Professor Bronwyn Lea, personally thanked Michael and Louise for their generous support of UQ students and was very proud to present them with a plaque on their bench.  The UQ Love Seat is now firmly a part of UQ's story. Imagine what other memories will be made there.
If you would like to visit The UQ Love Seat, you can find it outside The Michie Building (9), underneath a grand old frangipani tree. 
We hope that you will find everlasting friendships, love, and happiness.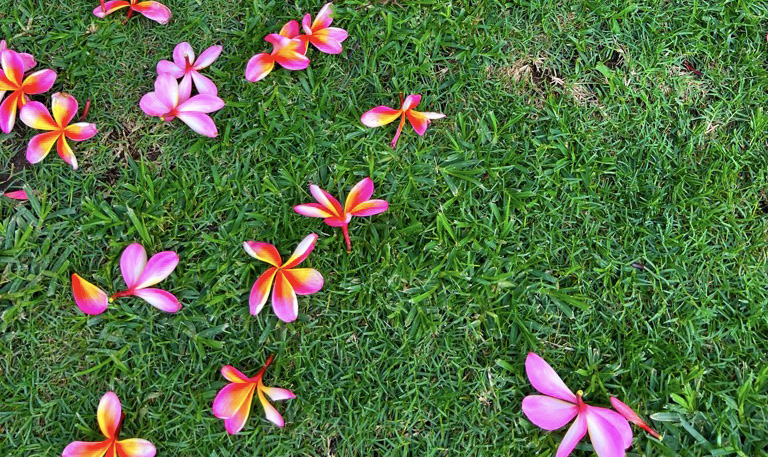 If you visit The UQ Love Seat, please share your photos and memories with sca.events@uq.edu.au 
#uqloveseat