UQ alum shares the ingredients of a successful communications campaign
---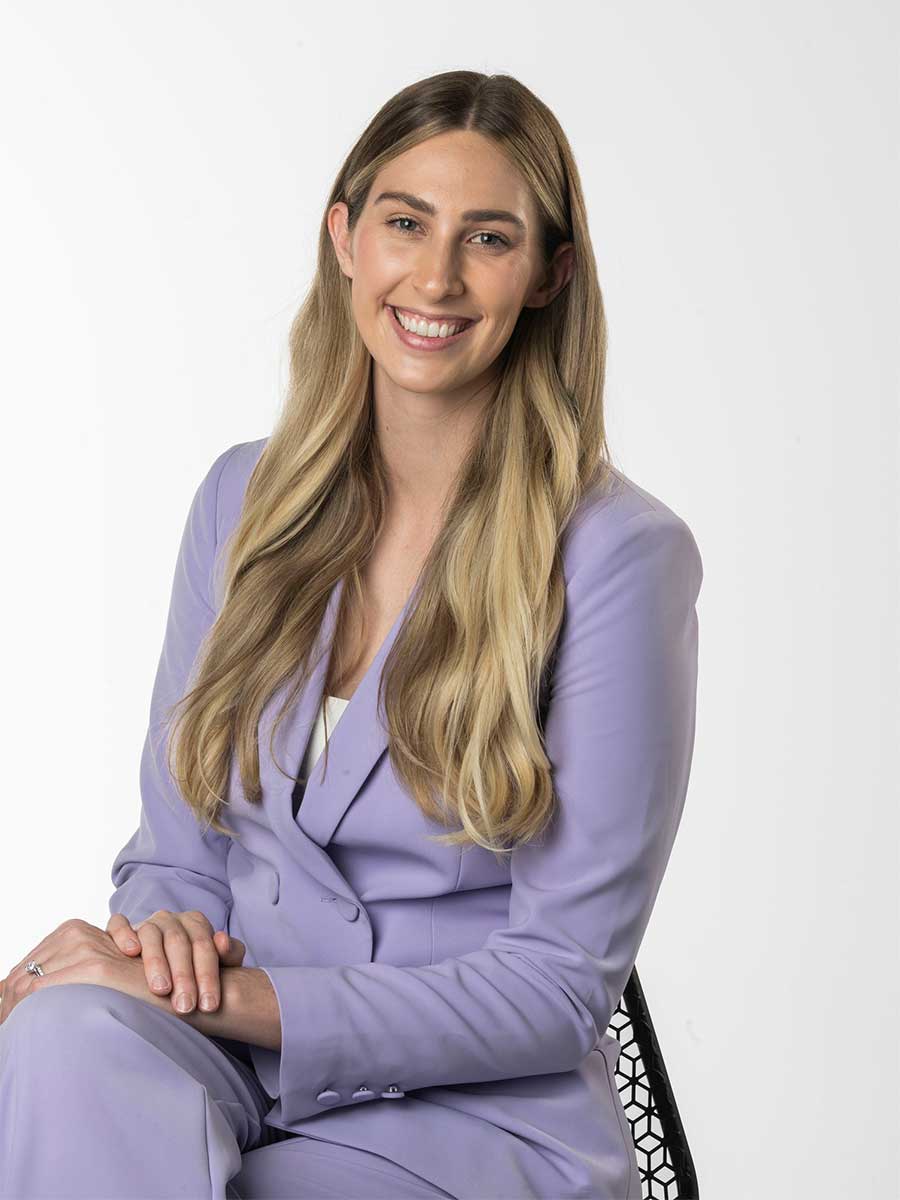 It's fair to assume that consumers have had their fill of pizza marketing  and advertising. Pizza speaks (or tastes) for itself, right?
UQ alum Rhiannon Frater (Bachelor of Journalism and Bachelor of Communications (Public Relations) '15) disagrees. The Domino's Chief Communications and Corporate Affairs Officer for Australia and New Zealand has worked on some quirky and out-of-the-box concepts (remember the diamond pizza engagement ring?) during her almost 5 years at the company and believes there's still so many more ways to tantalise the tastebuds – it all depends on how you slice it.
What inspires you and your ideas? Are there times when you feel a lack of creativity?
I always start with the objective in mind, and then ask the question: what if…? I'm a big believer that there are no bad ideas, no matter how crazy or wild they may be. Often, the more realistic ideas are born from 'blue sky' ideas that are built on and made better.
When I'm lacking creativity, I love to find inspiration from other iconic brand campaigns. There are some really creative people out there, and I find creativity sparks creativity. Sometimes you just need to get out of your own head and re-ignite your imagination.
---
What is one the favourite campaigns you have worked on and how did you bring it to life?
Choosing your favourite campaign is like choosing your favourite child. I love them all in different ways, for different reasons. But if I had to choose the one closest to my heart, it would be when Domino's hired a Chief Garlic Bread Taste Tester.
So… Why? Garlic bread sales were down, and we wanted to reignite conversation about our garlic bread.
For some reason, the internet goes crazy about garlic bread. It's just one of those things. So, we created a legitimate job for a 'Chief Garlic Bread Taste Tester', where we offered to pay someone $30/hour to come in for one day and eat our garlic bread.
---
We create a humorous job ad on LinkedIn (which significantly increased the following on our LinkedIn page), and asked people to send through a 30-second video explaining why they were the ideal candidate for the job. And we got HUNDREDS of applications.
This campaign had 3 stages:
Hiring the Chief Garlic Bread Taste Tester
Appointing the successful candidate
Launching a menu item that they created – the Garlic Bread Pizza.
In the end, the campaign achieved a global media reach of 992 million (139 in Australia and New Zealand) and a total reach of 1.36 billion (about 14% of the population). It was featured in publications like The Daily Telegraph, News.com.au, Daily Mail and LADbible (to name a few).
And more impressively, it was executed with limited time (two weeks), budget ($1,158) and resources (in-house); making for one of the most successful PR campaigns Domino's has run to date. Plus, it was a 'loaf' of fun!
---
Why are communications and public relations so vital? What sets them apart from traditional marketing?
Communications has never been more critical than it is right now – it's not just about communicating during a crisis, but rather engaging different stakeholders and communicating the right message to the right audience, at the right time.
As communications professionals, it's our job to preserve and enhance the reputation of the enterprises and businesses we work for. For me, this means making tough commercial decisions to do what is right by forming the links between reputation and commercial success through data and insights. Reputation is the foundation of business success; without stakeholders, customers and team members who trust your brand, there is no growth. And without growth, success is limited.
---
Does 'going viral' equal success? What other facts do you measure?
Not necessarily – as you can go viral for all the wrong reasons too. For us, it's all about getting people to think about and talk about our brand (and ideally that leads to purchasing from it too!). You'd be hard pressed to find someone who hasn't heard of Domino's. So, it's less about awareness, and more about how people feel about and engage with our brand. And before you ask… yes, you can measure that!
---
What advice do you have for an eager graduate who is keen to pitch ideas to senior staff members?
Always focus on Return on Investment (ROI) and link your ideas back to a key business objective. It's all well and good to come up with a crazy, out-of-the-box idea, but it's important that the idea helps drive the business forward and aligns with the company's purpose and values.
By Camille Brandon