2018 WiP Conference - Monsters: What have we created?
25 September 2018 8:00am
–
26 September 2018 5:00pm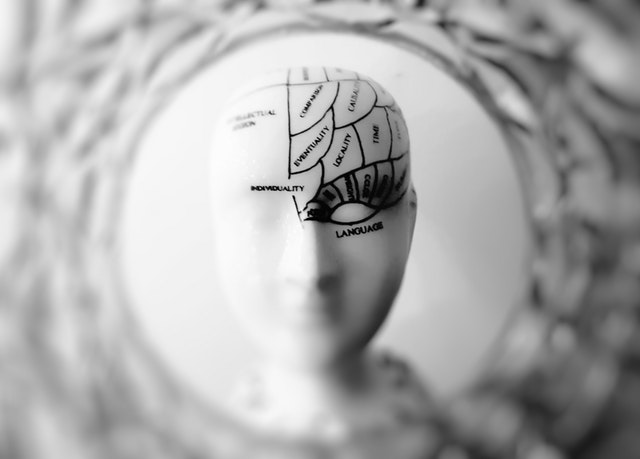 MONSTERS: WHAT HAVE WE CREATED?
22nd Annual Work in Progress (WiP) Conference
School of Communication and Arts, The University of Queensland
25 and 26 September 2018
Venue: UQ Art Museum, St Lucia
Keynote Speakers:
Professor Michael Balfour – Griffith University, School of Humanities, Languages and Social Science
Dr Amanda Johnson – University of Melbourne, School of Culture and Communication
The School of Communication and Arts (SCA) at the University of Queensland invites you to attend the 22nd Annual 2018 Postgraduate and Early Career Researcher Work in Progress Conference.
Fee $80
Registration closes Friday September 14th, 2018
Registration covers morning tea, lunch, afternoon for two days and dinner for one night

 
2018 marks the 200-year anniversary of Frankenstein – the novel written by Mary Shelley. In it, a scientist Victor Frankenstein, creates his own monster in a science experiment. Fast forward 200 years and some of the monsters which exist could rival Frankenstein's frightening creature.  Climate change is one of society's biggest 'monsters' of our own creation along with the monstrous new issues surrounding misinformation or 'fake news'. Increasingly the media is accused of vilifying certain groups and stereotyping minorities. Extremism, populism and more have created monstrous issues for humanity. What are these monsters and how are we responding to them through art, film, theatre, social media, communication, cultural studies, and literature? What are the implications for society if these monsters are left to fester and grow?
We are excited to announce we will be having a reading session for the creative writing students followed by a discussion about practice-led research.
Papers presented by UQ SCA students are eligible to be considered for the Dr John McCulloch Memorial Prize, worth $1000.
Topics may include but are not restricted to:
Nature's monsters – climate change, food scarcity, extinction, climate refugees
Media monsters – fake news, data privacy, media illiteracy
Media vilifications – stereotypes, typecasting, vilifications of minorities, 'Othering'
Humanity's monsters – extremism, terrorism
Frankenstein – related to the 200-year anniversary of Mary Shelley's Frankenstein, gothic monsters, creatures, demons
Creative works – their scope, intention, inspiration; the artist's role/control over how it is received – multi-platform storytelling
Etymology of 'monster'; as a tool to demonstrate and warn of society's ills.
Accommodation:
Nearest to the St Lucia Campus
63 Jephson Street, Toowong 
07 3736 4400
2 Gailey Road, St Lucia 
1800 637 662
 Nearest to Brisbane City 
152 Alice Street, Brisbane
07 3221 3411
435 Coronation Drive, Auchenflower
07 3371 4000
Transport:
Buses: there are two main bus hubs on the UQ St Lucia Campus - UQ Lakes, and UQ Chancellor's Place.  If you are staying near St Lucia, you will arrive via Chancellor's Place on the 402, 411 or 412 bus.
Ferry: there is a ferry stop on the UQ St Lucia campus.
Train: the closest train station is Toowong; you will need to catch an additional taxi or a bus in order get to St Lucia campus.
Taxi: if catching a taxi, inform the driver to take you drop you off on Campbell Road which follows on from Sir Fred Schonell Drive.
We would like to acknowledge our generous sponsors and in-kind support:
Sponsored by the School of Communication and Arts
UQ Graduate School
The UQ Art Museum
Media and Production Support (MaPS) - School of Communication and Arts
The UQ Node of the Australian Research Council Centre of Excellence for the History of Emotions
Work in Progress (WiP) Conference Committee:
School of Communication and Arts | The University of Queensland | wip.uq2018@gmail.com
---
Venue
UQ Art Museum
(James and Mary Emelia Mayne Centre (Building# 11))
St Lucia Campus
University of Queensland