Public Lecture | Being There: Shakespeare, Theatre Television, and Live Cinema
6 September 2016

6:00pm

–

7:15pm
Recording of the lecture is now available here
Live screen versions of Shakespeare on stage were first imagined in the late nineteenth century and first realised in Britain before World War Two. NT Live, RSC Live from Stratford-upon-Avon, and other live cinema initiatives, for all their appearance of novelty, develop conceptions of the hybrid forms between theatre, film, and television that have a rich and revealing history. The pleasures, perplexities, and problems of being in some way present in a theatre, and yet at the same moment thousands of miles away in front of a screen, have long been with us – and their contemporary forms can be fruitfully illuminated by considering them across the past century and more.
As producer of RSC Live from Stratford-upon-Avon, and as a writer on television and the arts, John Wyver explores both as a practitioner and a cultural historian the past, present, and possible futures of Shakespearean live cinema. How have productions of the plays been shared with audiences beyond the auditoria for which they were staged? How have the mediating processes of production inflected meanings and impacted audiences? And how does it change our ideas of theatre and of Shakespeare when we can sit in Brisbane's Palace Barracks Cinema while imagining ourselves in Stratford-upon-Avon a month or more back in time?
This lecture will finish at 7:15pm with light refreshments to follow.
Please RSVP to b.smethills@uq.edu.au by Friday 2nd, September.
About 2016 Lloyd Davis Memorial Fellowship
The 2016 Lloyd Davis Visiting Fellow is Professor John Wyver from University of Westminster, UK.
5th-9th September
Professor Wyver will deliver a masterclass for RHD and Postgraduate Coursework students as well as a public lecture.
Public Lecture: 6th September 2016, 6pm - Terrace Room, Sir Llew Edwards Building (#14)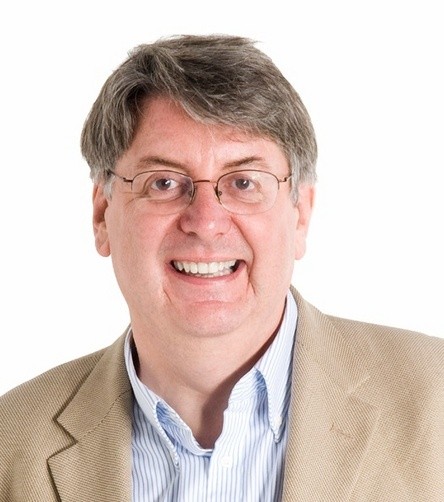 John Wyver is a writer and producer with Illuminations, a Media Associate with the Royal Shakespeare Company, and Senior Research Fellow at the University of Westminster. He has produced and directed numerous performance films and documentaries about the arts, and his work has been honoured with a BAFTA, an International Emmy, and a Peabody Award.
John has produced three performance films for television with the RSC: Macbeth (2000), with Antony Sher and Harriet Walter; Hamlet (2009), with David Tennant; and Julius Caesar (2012). He also produced Gloriana, a Film (1999), directed by Phyllida Lloyd, and Macbeth (2010), directed by Rupert Goold. In 2013, he produced the RSC's first live-to-cinema broadcast, Richard II Live from Stratford-upon-Avon, and is currently advising the RSC on its broadcasting strategy.
He has written extensively on the history of documentary film, early television, and digital culture, and at the University of Westminster is Principal Investigator on the AHRC-funded research project Screen Plays: Theatre Plays on British Television. He is the author of Vision On: Film, Television and the Arts in Britain (2007). He blogs regularly at the Illuminations website (www.illuminationsmedia.co.uk), and tweets as @Illuminations.

The events associated with this fellowship are a part of "The Delighted Spirit: Shakespeare at UQ 2016" suite of events to mark the 400-year history of one of the richest and most dynamic bodies of imaginative writing ever produced: the works of William Shakespeare (1564-1616). For more events see here.
Venue
Sir Llew Edwards Building (#14), University of Queensland