Does the Image Matter Anymore? Big Data, Photography and the Emergence of Network Economy Camera Development
14 October 2016

3:00pm

–

4:00pm
Previous understandings of photography have described the interrelation between decade long processes of camera technology innovation and the resulting aesthetic development in image forms that follow. Today cell phone manufacturers offer software updates to cameras that extend consumer image making abilities. With these updates, software partially replaces hardware development as users find that their camera phones can do one week what they could not the previous (Apple and Samsung's narrow depth of field and low light photography updates being examples of this). Importantly, however, this is not a one-way process in which manufacturers "push" updates to consumers. Rather, manufacturers can now also "read" the data being created on their devices, either directly as it is captured, or indirectly as it is uploaded to social networks. Likewise, major DSLR manufacturers (Canon, Nikon, Sony and others), whose consumer base upload millions of images to Flickr every week (complete with detailed and complex EXIF data) now have a trove of information regarding the geographic location, lens settings and camera settings, not to mention contextual and consumption popularity data, that can inform their production and R&D decisions. The data economy of photography now extends beyond the relationship between photographer, camera and resulting image, and into the relationship between photographer, socially networked image exhibition platform, image consumer and camera manufacturer. Taking an analysis of over 5000 photographs derived from the 100 million CC Flickr archive, this talk considers the emergence of Astrophotography as a genre and the R&D responses to it from the camera manufacturers to ask: when it comes to camera innovation, does the image matter anymore?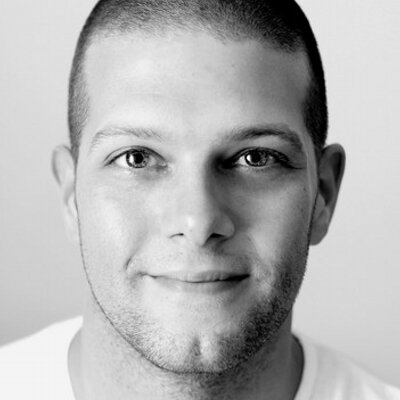 Bio: Dr. Leon Gurevitch is Visiting Professor in the Film and Media Department at the University of California, Santa Barbara and until recently, Senior Research Fellow on the Cultural Analytics Program in the Institute for Pure and Applied Mathematics at the University of California Los Angeles. Back in New Zealand Leon is Senior Lecturer at Victoria University of Wellington's School of Design and a Royal Society of New Zealand Research Scholar. Leon is an Associate Editor of Animation: A Disciplinary Journal has published his work in Continuum Journal, The Journal of the Royal Society of New Zealand, The Journal of Television and New Media, Senses of Cinema, and others. Leon currently lectures graduate and postgraduate courses in photographics and computational culture.
****
Following the lecture, please join us for drinks at St Lucy's.
About Research Seminar and Workshop Series
---
School of Communication and Arts Research Seminar Series
The research seminar and workshop series occur each semester, each with a different topic and guest speaker from UQ or otherwise.
Friday, 4 August
12-1pm

Hybrid: Online via Zoom and in person at the
SCA Writer's Studio
(Level 6, Michie)

After the Future: Heat, Collapse, and Exhausting the "Future of Work"

Dr Luke Munn

Friday, 25 August
12-1pm

Hybrid: Online via Zoom and in person at the
SCA Writer's Studio
(Level 6, Michie)

Promoting children's environmental responsibility in the EFL classroom
Dr Valentina Adami

Friday, 1 September
12-1pm

Hybrid: Online via Zoom and in person at the
SCA Writer's Studio
(Level 6, Michie)

Write FOR your reader vs. writing WITH your reader: human-centred design in professional communication

Portraying Asian-diasporic identity beyond the limits of the literary label Asian-Australian

Catriona Arthy

and

Olivia De Zilva

Friday, 8 September
12-1pm

Hybrid: Online via Zoom and in person at the
SCA Writer's Studio
(Level 6, Michie)

Exploring Digital Humanities through the Lens of Journalism: A Case Study of Reader Comment Analysis

Dr Lujain Shafeeq

Friday, 15 September
12-1pm

Hybrid: Online via Zoom and in person at the
SCA Writer's Studio
(Level 6, Michie)

The Medicalised Body - On Illness, Humour, and Sexuality

Talkin' about the thing that stops me writing about the thing I'm talkin' about: Hacking and Hofstadter on the looping effect of diagnostic labels and writing the strange double

Carly-Jay Metcalfe and Bianca Millroy

Friday, 22 September
12-1pm

Hybrid: Online via Zoom and in person at the
SCA Writer's Studio
(Level 6, Michie)

Coping with eco-anxiety: A guided journal trial

Dr Ans Vercammen and Dr Skye Doherty
Venue
Level 6, Michie Building (#9)