Research Seminar - Birds of a feather? Trump, Chavez and the populist communication style in times of discursive disruption
15 September 2017

3:00pm

–

4:00pm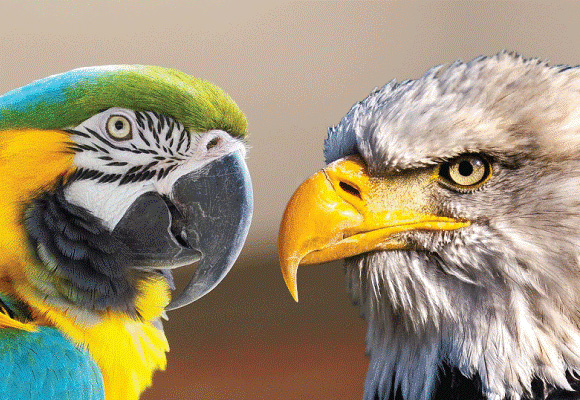 Birds of a feather? Trump, Chávez and the populist communication style in times of discursive disruption
Presented by Dr Elena Block
Date: 15 September, 2017
Time: 3pm-4pm
Location: Room 601, Michie Building (#9)
Abstract:
Discursive disruption — loosely defined as the breakdown of the conventions and power relations of a fatigued Western liberal democracy — has become the new normal. The aim of this paper is twofold: first, it will seek to understand the advance and allure of the populist communication style in the era of mediatization. It proposes a critical framework based on three categories—identity construction, rhetorical style, and relationship with the media—to assess the relevant features of the communicative styles of left-wing Chávez and right-wing Trump. Second, drawing on lessons from Chávez's Venezuela, this paper will seek to explore three threads of analysis:
the rise and normalization of Trump's populist communication style;
the fierce confrontation Trump-media and intense mediatisation of politics as happened in Venezuela, where Chávez made a 'brutal' use of media;
whether the populist communication style – as practiced in Venezuela but also elsewhere – leads to the disruption not only of the political conversation but of the political system itself.
Presenter:
Dr Elena Block is a Honorary Research Fellow and sessional lecturer at The University of Queensland's School of Communication and Arts. She has a PhD in Political Communication from The University of Queensland and an MSc from the London School of Economic and Political Science (LSE). She has a long trajectory as a journalist, media relations and public affairs executive in Venezuela. Her main areas of interest include: political communication and public affairs; the populist communication style; discursive disruption; the mediatisation of politics; political communication in Hugo Chávez's Venezuela.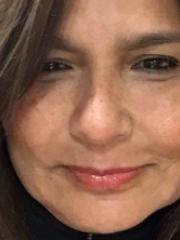 ---
About Research Seminar and Workshop Series
---
School of Communication and Arts Research Seminar Series
The research seminar and workshop series occur each semester, each with a different topic and guest speaker from UQ or otherwise.
Friday, 4 August
12-1pm

Hybrid: Online via Zoom and in person at the
SCA Writer's Studio
(Level 6, Michie)

After the Future: Heat, Collapse, and Exhausting the "Future of Work"

Dr Luke Munn

Friday, 25 August
12-1pm

Hybrid: Online via Zoom and in person at the
SCA Writer's Studio
(Level 6, Michie)

Promoting children's environmental responsibility in the EFL classroom
Dr Valentina Adami

Friday, 1 September
12-1pm

Hybrid: Online via Zoom and in person at the
SCA Writer's Studio
(Level 6, Michie)

Write FOR your reader vs. writing WITH your reader: human-centred design in professional communication

Portraying Asian-diasporic identity beyond the limits of the literary label Asian-Australian

Catriona Arthy

and

Olivia De Zilva

Friday, 8 September
12-1pm

Hybrid: Online via Zoom and in person at the
SCA Writer's Studio
(Level 6, Michie)

Exploring Digital Humanities through the Lens of Journalism: A Case Study of Reader Comment Analysis

Dr Lujain Shafeeq

Friday, 15 September
12-1pm

Hybrid: Online via Zoom and in person at the
SCA Writer's Studio
(Level 6, Michie)

The Medicalised Body - On Illness, Humour, and Sexuality

Talkin' about the thing that stops me writing about the thing I'm talkin' about: Hacking and Hofstadter on the looping effect of diagnostic labels and writing the strange double

Carly-Jay Metcalfe and Bianca Millroy

Friday, 22 September
12-1pm

Hybrid: Online via Zoom and in person at the
SCA Writer's Studio
(Level 6, Michie)

Coping with eco-anxiety: A guided journal trial

Dr Ans Vercammen and Dr Skye Doherty
Venue
Level 6, Michie Building (#9)