Research Seminar - Rethinking Postfeminism (and maybe even recent Australian literary history): Australian Chick Lit as the Novel of Feminine Economies of Signs and Spaces
5 October 2018

3:00pm

–

4:00pm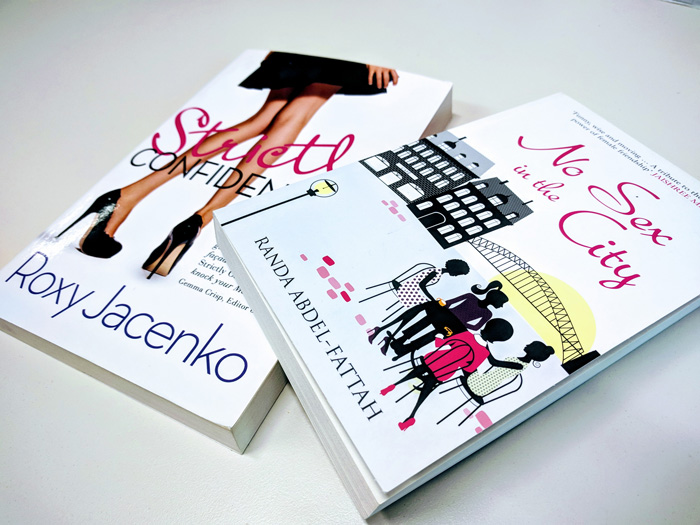 Rethinking Postfeminism (and maybe even recent Australian literary history): Australian Chick Lit as the Novel of Feminine Economies of Signs and Spaces
Presented by Dr Margaret Henderson
Date: Friday 5 October, 2018
Time: 3:00pm-4:00pm
Location: Digital Learning Space (Room 224, Level 2), Joyce Ackroyd Building (#37) 
Abstract:
Chick lit, the popular fiction genre that humorously narrates the love and work travails of a young(ish), relatively independent heroine, is typically seen as the postfeminist genre, "establishing the salient characteristics of postfeminism in the popular consciousness" (Gamble 63), most notably, conspicuous consumption, updated mores of heterosexual romance, and a contemporary female ambivalence regarding feminist freedoms. These qualities, along with chick lit's talent for savvy marketing, has led to criticism, such as Beryl Bainbridge's description of it as "a froth sort of thing" (2001), or Angela McRobbie's use of Bridget Jones' Diary as exemplifying postfeminism's disavowal of feminism (2007). As part of a longer study of Australian postfeminist culture, this paper's discussion of Australian chick lit, however, uncovers a more substantial form of the insubstantial, with implications for how we think about postfeminism and, to a lesser extent, recent Australian literary history.
This paper will historically contextualise chick lit in terms of the category of women's writing, provide an overview of the characteristic features of Australian chick lit, and then discuss the local form of the genre as an updating of the working girl novel.
I argue that, in a dynamic we see repeated across Australian postfeminist culture, Australian chick lit seductively but not uncritically integrates the legacy and aftermath of second wave feminism into the neoliberal project, establishing a politically and historically significant literary genre that troubles the orthodoxies of postfeminism. Its humorous and relatively ethnically diverse narratives of female "cultural intermediaries"  (Bourdieu 1984, Featherstone 2007) perfectly capture Australia's insertion into circuits of post-Fordist capitalism, termed by Scott Lash and John Urry as the economy of signs and space (4), and the special role allotted to women in these circuits. Australian chick lit, therefore, does more serious political and literary work than is usually granted.
Presenter:
Margaret Henderson is currently completing a study of Australian postfeminist culture, with Anthea Taylor, and a study of the American punk writer, Kathy Acker, both to be published by Routledge in 2018-19.  
.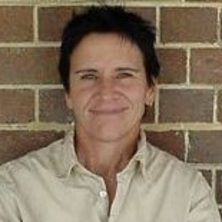 ---
About Research Seminar and Workshop Series
---
School of Communication and Arts Research Seminar Series
The research seminar and workshop series occur each semester, each with a different topic and guest speaker from UQ or otherwise.
Friday, 4 August
12-1pm

Hybrid: Online via Zoom and in person at the
SCA Writer's Studio
(Level 6, Michie)

After the Future: Heat, Collapse, and Exhausting the "Future of Work"

Dr Luke Munn

Friday, 25 August
12-1pm

Hybrid: Online via Zoom and in person at the
SCA Writer's Studio
(Level 6, Michie)

Promoting children's environmental responsibility in the EFL classroom
Dr Valentina Adami

Friday, 1 September
12-1pm

Hybrid: Online via Zoom and in person at the
SCA Writer's Studio
(Level 6, Michie)

Write FOR your reader vs. writing WITH your reader: human-centred design in professional communication

Portraying Asian-diasporic identity beyond the limits of the literary label Asian-Australian

Catriona Arthy

and

Olivia De Zilva

Friday, 8 September
12-1pm

Hybrid: Online via Zoom and in person at the
SCA Writer's Studio
(Level 6, Michie)

Exploring Digital Humanities through the Lens of Journalism: A Case Study of Reader Comment Analysis

Dr Lujain Shafeeq

Friday, 15 September
12-1pm

Hybrid: Online via Zoom and in person at the
SCA Writer's Studio
(Level 6, Michie)

The Medicalised Body - On Illness, Humour, and Sexuality

Talkin' about the thing that stops me writing about the thing I'm talkin' about: Hacking and Hofstadter on the looping effect of diagnostic labels and writing the strange double

Carly-Jay Metcalfe and Bianca Millroy

Friday, 22 September
12-1pm

Hybrid: Online via Zoom and in person at the
SCA Writer's Studio
(Level 6, Michie)

Coping with eco-anxiety: A guided journal trial

Dr Ans Vercammen and Dr Skye Doherty
Venue
Digital Learning Space (Room 224, Level 2), Joyce Ackroyd Building (#37)