Promotional Culture of the Platform
29 November 2019

9:30am

–

5:00pm
Session 1:
Session 2:
Session 3:
Organisers: Dr Nic Carah, Prof. Tom O'Regan, and Dr Sven Brodmerkel (Bond University)
Date: Friday 29 November 9:30am – 5:00pm
Venue: Joyce Ackroyd Digital Learning Space
Social media and search now dominate Australian media advertising expenditures and advertiser and marketer attention. However this advertising is some distance from our traditional advertising forms of display, spot, advertorial and classifieds that have long dominated our commercial media and our regulatory, accountability and scholarly instruments. Instead these various platforms have each evolved their own distinct cultural forms, practices, strategies and tactics of advertising and marketing creating in the process their own bespoke advertising 'eco-systems'. Despite internal variation each platform shares a common point of difference with traditional media. Their advertising and targeting is neither public nor visible. In an unprecedented fashion our dominant forms of advertising and marketing are now being performed in a largely unregulated platform media space where the advertising and marketing targeting has lost both its public visibility and scrutinising oversight.
Promotional Culture of the Platform is the first of two workshops interrogating the changing nature and accountability of our promotional settlements. In this first workshop we are particularly concerned with mapping changes of practice and orientation that have rendered targeting invisible. In our second we will use the deliberations of our first to identify the forms of accountability and regulation that can be realistically developed to meet the challenges this invisbility poses.
---
One-Day Workshop:-
09:30– 11:15am  ~ Session one: Prof Tom O'Regan, Sam Kininmonth and Dr Ramon Lobato. Discussant/Chair: Katie Brennan
11:15 – 11:30am ~ Morning tea
11:30am – 12:45 pm ~ Session two: Dr Nic Carah and Prof Mark Andrejevic. Discussant Dr Caroline Wilson-Barnao
12:45 – 1:30pm ~ Lunch
 1:30 – 3:30pm ~ Session three: Dr Sven Brodmerkel, Dr Richie Barker, A/Prof Jane Johnston. Discussant/Chair: Dr Franzisca Weder
 3:30 – 4:00pm ~ Afternoon Tea and Discussion
 4:00 – 5:00pm ~ Roundtable on Future Directions
Tom O'Regan
Abstract
The Reshaping of Australia's Commercial Media: Towards a New Promotional Architecture
What is the on the ground impact of the dramatic transformation of Australia's commercial media over the past decade as social media and search have together eclipsed the traditional commercial media of newspapers, magazines, radio and TV to become Australia's dominant advertising supported media. Bringing with them new advertising, marketing and public relations settlements the dominance of social media and search of Australia's commercial media is changing not only its industry formations but also its professional and occupational profiles. But unlike our previous commercial media which could be neatly segmented into radio, TV, newspaper and magazine industry segments social media and search is more diffused and dispersed in both its industrial and occupational shape. Without any one industry or collection of industries to identify the exact shape and character of this dominant commercial media form we need to look to proxies: general trends, shifts in occupations and capabilities and the changing shape of industry employment to grasp the enormous shifts in the architecture, form and function of Australia's commercial media in our platform era. 
Biography
Tom O'Regan is Professor of Media and Cultural Studies in the School of Communication and Arts where he co-leads with Adrian Mabbott-Athique the Platform Media initiative supported by the Faculty of Humanities and Social Sciences. He is particularly interested in the ways in which Australian media have been transformed and the consequences for Australian contribution in different media settlements over the 20th and 21st centuries.
Sam Kininmonth
Abstract
Applying Programmatic in The Australian Digital Advertising Industry
In this paper I will share some preliminary findings about the adoption of programmatic media buying in Australia. Programmatic sits at a nexus of concerns within the advertising industry about automation, big data and market power. Media buying is an important part of the funding of wider commercial media and communication including social media, journalism and the arts. Drawing on expert industry interviews I show how programmatic is perceived to be impacting the media buying profession. Many in the industry are point to notable changes in sales teams and 'in-housing' where organisations directly employ advertising workers. I place these concerns within the broader context of the application of marketised automation around media buying. 
Biography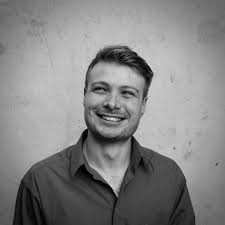 Sam Kininmonth is completing a PhD on the automation of media buying, especially programmatic media buying in Australia. He is a member of Technology, Communication and Policy (TCP) Lab within the Digital Ethnography Research Centre at RMIT University.   
Ramon Lobato
Abstract:
Television advertising after smart TVs
Internet-connected 'smart' TV sets are now present in 46% of Australian homes (ACMA 2019). This paper considers some implications for our understanding of television advertising given the rapid take-up of such devices, and the resulting integration of television into a platform ecology controlled not only by Silicon Valley tech companies (Google, Apple) but also by major device manufacturers and emerging TV platform providers (including LG, Samsung, Roku and Amazon). I show how the scope of connected television advertising is expanding to include a range of new surfaces -- including home screen placements, hardware shortcut buttons, app preinstallation, and search integration – alongside conventional ad spots and in-show promotional opportunities.
Biography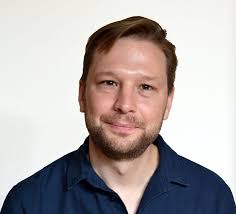 Ramon Lobato is Senior Research Fellow in the School of Media and Communication at RMIT University. A media industries researcher, he has a special interest in video distribution, and has written widely on piracy and informal media markets. Ramon's books include Shadow Economies of Cinema (British Film Institute, 2012), The Informal Media Economy (Polity 2015, with Julian Thomas), Geoblocking and Global Video Culture (INC, 2016, with J Meese), Netflix Nations (New York University Press, 2019) and more than 40 book chapters and articles. With Amanda Lotz and Stuart Cunningham at QUT, Ramon currently leads an Australian Research Council Discovery Project investigating the impact of subscription video-on-demand services in national media markets. In 2020, he will take up an ARC Future Fellowship on content discoverability in the age of smart TVs. He is an external member of the Platform Media research initiative and has contributed to two previous workshops.
Nic Carah
Abstract
Beyond Public Scrutiny: the algorithmic brand culture of alcohol and nightlife marketers on social media
Alcohol and nightlife marketers have been early adopters of social media platforms. Long before those platforms had formal advertising models these marketers were incorporating MySpace, Facebook and Instagram into their marketing activity. Part of the appeal of these platforms to alcohol and nightlife marketers was the scope it gave to operate outside of established regulatory frameworks. The platforms encouraged the development of mode of marketing that was entangled with participatory culture and was impervious to public scrutiny. Since then these marketers have continuously innovated outside of the formal advertising markets of platforms. They have also deeply integrated advertising 'features' within the platforms themselves. In doing so brands have leveraged the participatory cultures and data-processing power of platforms like Facebook and Instagram for their own ends. Because of this involvement alcohol and nightlife marketers can teach us a lot about the algorithmic brand culture that platforms have facilitated. Indeed platforms like Facebook and Instagram are in this context best understood as brand-funded engineering projects. These platforms are now key institutional players in the marketing of commodities of public concern like alcohol. Examining these commodities' careers on media platforms not only helps us better understand the nature of digital marketing but requires a re-framing of critical approaches to advertising itself in a platform era. This kind of marketing is uniquely unavailable to public scrutiny. It disintegrates the boundaries between promotion and other forms of expression. It exploits consumer vulnerabilities in new ways. In these circumstances we not only need activism to open platform advertising to public scrutiny but we also need a revised critical theory of advertising for an advertising practice which no longer only operates at the ideological level but operates in a predatory fashion through the posts and interactions of users.
Biography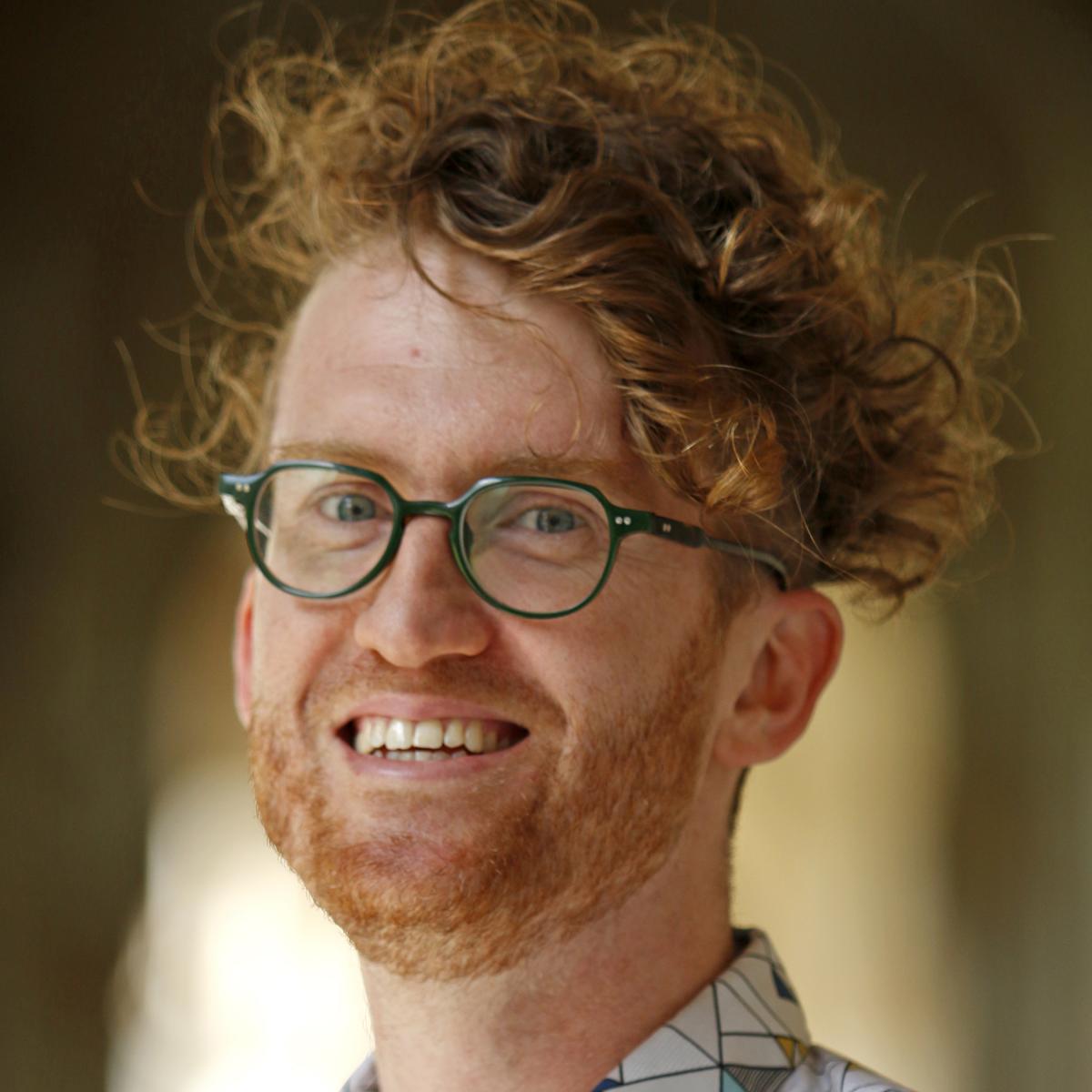 Nicholas Carah is a Senior Lecturer in Digital Media at The University of Queensland. He is researcher in the Platform Media initiative where he leads a research program in Visual Social Media.
Mark Andrejevic
Abstract
Dark Advertising and the Reconfiguration of the Advertising Eco-system
Our longstanding forms of public apprehension and awareness of advertising and marketing and its accountability are no longer sufficient or effective in the platform media environment in which this advertising and marketing is becoming increasingly invisible and below the line. In this circumstance it is important to develop tools that can allow this advertising and marketing eco-system to become more visible and publicly accountable. This paper will talk to the problems associated with understanding and mapping this reconfiguration of advertising and the basic problems associated with the new invisibility of our promotion system. How are we to know what is "going on"?  Andrejevic will talk to a number of projects designed to render more visible what has become "dark advertising". He will also consider some of the ways in which the material practices of platform media consumption lend themselves to "dark ad" strategies that thrive on the circulation of misinformation and disinformation.  
Biography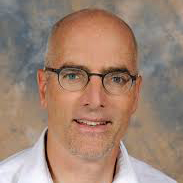 Mark Andrejevic is Professor of Media Studies at Monash University where he heads the Automated Society Working Group in the School of Media, Film and Journalism. His work is centrally concerned with the social and cultural implications of data mining, and online monitoring. He writes about monitoring and data mining from a socio-cultural perspective, and is the author of four monographs and more than 70 academic articles and book chapters. He was the Chief Investigator for an ARC QEII Fellowship investigating public attitudes toward the collection of personal information online, and is a Chief Investigator and Monash Node Leader for the recently announced ARC Centre of Excellence for Automated Decision Making and Society. He is an external member of the Platform Media group.
Sven Brodmerkel
Abstract:
Ambivalent acquiescence: When advertisers criticize platforms and programmatic media.
Despite the growing investment into programmatic and platform advertising, marketers and agency networks have in recent years increasingly voiced concerns with regard to the lack of transparency of programmatic media and the market power of the major platforms. This paper uses a number of key controversies over metrics, viewability and the opaqueness of auditing to 'scope' the nature of advertisers' critique of platforms and the developing programmatic advertising environment. It thereby provides some initial insights into a so far rather under-researched aspect of the promotional culture of the platform: the dynamic power relations between marketers and platforms and how these at times contentious relationships impact on the design and future development of the online advertising environment.
Biography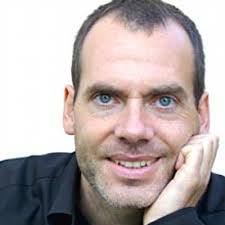 Sven Brodmerkel is an Assistant Professor for Advertising and Integrated Marketing Communications at Bond University. His research is primarily interest in the transformation of advertising and the advertising industry in the face of new media technologies. He is the co-author of Brand Machines, Sensory Media and Calculative Culture with Nicholas Carah and an external member of the Platform Media initiative.
Richie Barker
Abstract
Reshaping Everyday Work Practices through Platform Affordance
Platform Media are not only providing a now dominant slice of advertising expenditures and of promotional focus but they are also reshaping the everyday work practices of advertising professionals. In this paper I will reflect on research undertaken on art directors and copywriters which shows how the very nature of the creative process itself is being transformed through our media platforms. These digital media are reaching into what can be called the 'transactive memory systems' of these professionals to shape in a root and branch way advertising practices and processes in way which both enable and constrain advertising creativity. While these platforms are providing convenient access to information about the field and domain in which practitioners operate, the personalisation algorithms applied by search-based platforms are also limiting access to qualitatively diverse sources of knowledge and inspiration.
Biography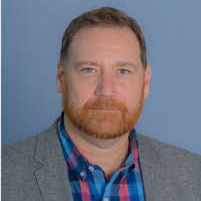 Richie Barker is a Lecturer in Communication in the Faculty of Arts and Education at Deakin University. His research explores technological and sociocultural influences on the production of creative advertising in the platform media era.
Jane Johnston
Abstract
Restructuring public relations in the new media ecology
The landscape of public relations practice has changed dramatically with social media and search turning the central task of public relations practice from intersecting with and gaining access to "The Media" to one where the focus is upon "media" more generally. In this shift from facilitating and coordinating communication and relationships between an individual, group or organisation and the news media to a broader range of stakeholders and public across an expanded media landscape in which media platforms and mobile media loom especially large. Using research conducted on the public relations profession and its training needs for her and Katie Rowney's Media Strategies: Managing Content, Platforms and Relationships (2018) will outline aspects of the restructuring of public relations in this shifting media ecology in which legacy media have changed, media platforms have expanded and gained unprecedented traction and mobile media have gained unprecedented traction in the media marketplace.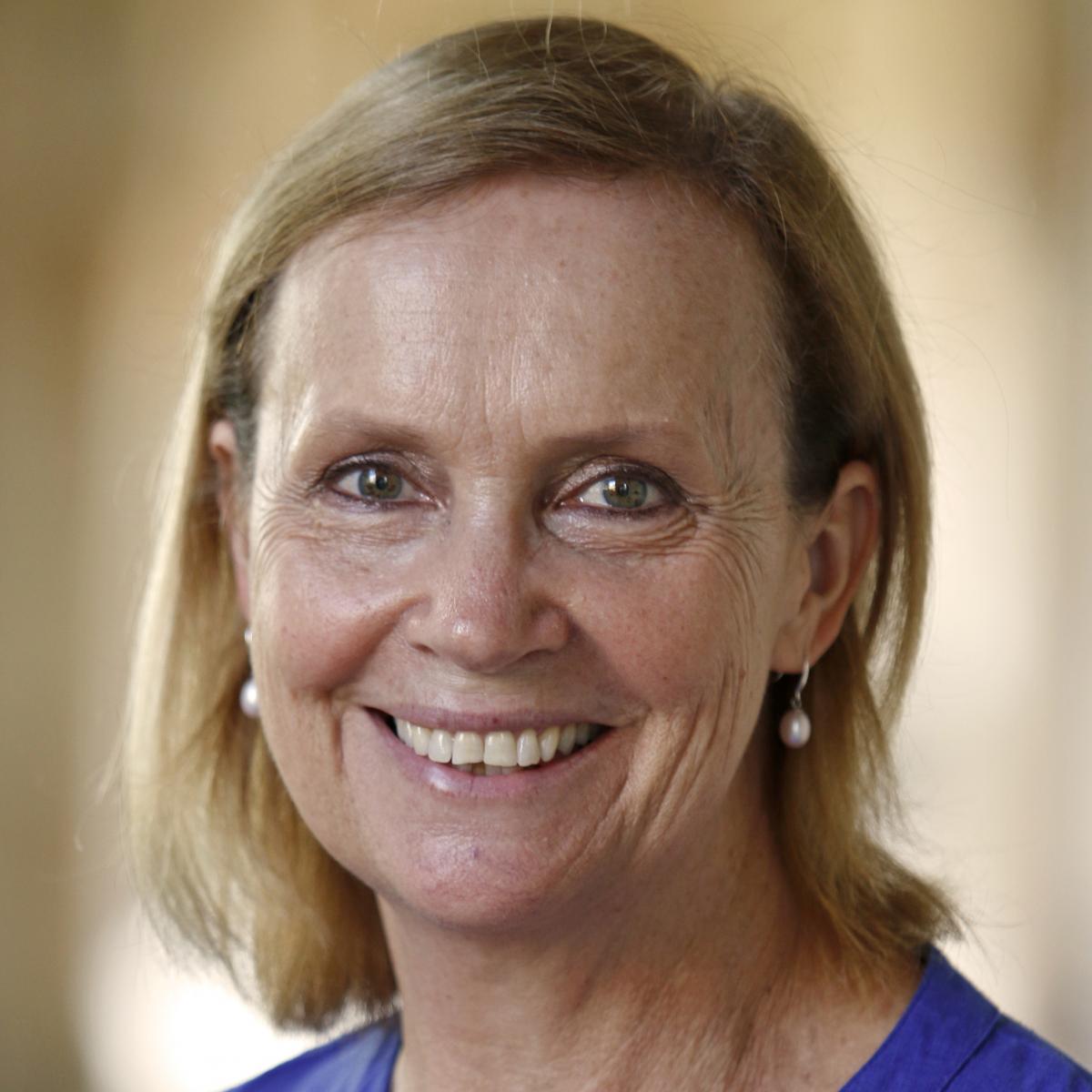 Jane Johnston is Associate Professor of Public Relations in the School of Communication and Arts at the University of Queensland where she researches public interest public relations, communication and justice, and media diversity and change. She has published widely about the interface between courts and the media, most recently examining how social media has impacted on court-public communication practices. Besides Media Strategies and her other field defining PR textbooks Public Relations: Theory and Practice (co-edited with Mark Sheehan) and Media Relations: Issues and Strategies Jane is the author of Public Relations and the Public Interest where she argues for new ethical and conceptual settlements in public relations to better reflect the changed professional landscape in which it is exercised.
Discussants
Franzisca Weder
Franzisca Weder researches the ways in which both professions and economic and public values are converging in the media industry. She is particularly interested in how the more explicitly codified and regulated mechanisms of Corporate Social Responsibility (CSR) can be applied in our current media environment where traditional forms of social licence and self-regulation of media are breaking down in traditional media and being improvised in platform media. She sees CSR as especially valuable way of thinking about platforms and their accountability in the new circumstances in which advertising, marketing and public relations finds itself. Weder also works in Environmental Communication where she is a leading international figure. Weder is a Senior Lecturer in Public Relations in the School of Communication and Arts at UQ.
Caroline Wilson-Barnao
CAroline Wilson-Barno works on promotional culture and publicity in cultural institutions. She is also interested in the adoption of promotional practices by everyday people and what this means for public space. Her research is pushing at the notion that there has been a democratization of public relations practices that is largely the outcome of platformatization. What does this taking over of public relations functions by other actors mean for the conduct of the conduct of relations with the public by private and public actors?  Caroline is a lecturer in Public Relations in the School of Communication and Arts. Her research has particularly centred on the use by cultural heritage institutions of digital media and its algorithmic affordances. In 2019 she was on acting Convenor of the Museum Studies program.
Katie Brennan
Katie Brennan is a Postdoctoral Fellow in the School of Political Science and International Relations at UQ. Her research stems from the intersection of political theory, media studies, popular culture, and international relations, with a focus on the ways in which the interactions of online and offline worlds impact events and individuals. She is particularly interested in online and offline worlds can be thought of as horizontal spaces separated by porous borders. Her postdoctoral work is focusing on digital nonhuman actors like memes, hashtags, and algorithms.
---
About Platform Media: Algorithms, Accountability and Media Design EVENTS
Platform Media: Algorithms, Accountability and Design is a Faculty of Humanities and Social Sciences initiative that brings together researchers in the School of Communication and Arts and the T.C. Beirne Law School.  
Please see below for upcoming and past events or follow this link back to Platform Media: Algorithms, Accountability and Design homepage
Venue
Joyce Ackroyd Building (#37)
Room:
224, level 2, Digital Learning Space