Literature as Media: Chinese Online Literature—Storytellers, platforms and transmedia literary world (CANCELLED)
13 March 2020

2:00pm

–

4:00pm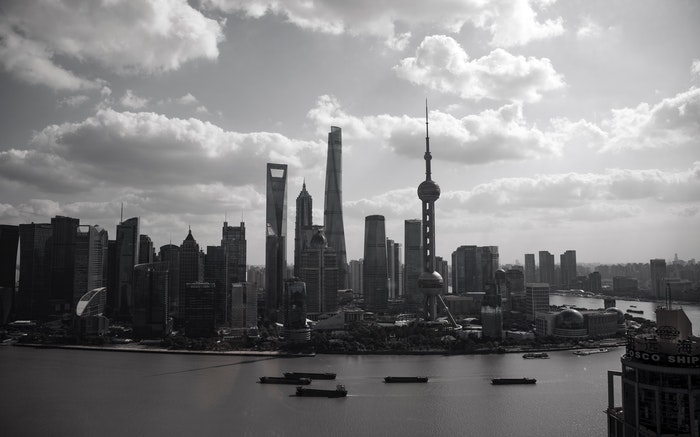 CANCELLED
Literature as Media: Chinese Online Literature—Storytellers, platforms and transmedia literary world (CANCELLED)
Presented by Dr Tony Xiang Ren, Western Sydney University, with A/Prof Kim Wilkins, Dr Helen Marshall & Emily Baulch
Date: Friday 13 March 2020
Time: 2:00pm-4:00pm
Location: Digital Learning Space (Room 244), Joyce Ackroyd building (#37)
Abstract:
In this seminar Tony Xiang Ren will begin by presenting a paper on emerging cultural and industrial practices of Chinese Online Literature in the age of platformisation and transmediality. To understand the complexity of this transformation, this paper first conceptualises Chinese Online Literature as a born-digital storytelling industry that has emerged as an integral component of China's dynamic digital creative economy while disrupting its established literary system. It then explores the paradoxical roles platforms are playing in the liberalisation of literature and the commercialisation of participatory literary production in the Chinese context. The paper concludes by showing how online literature represents a significant aspect of China's global influence in digital innovation and creativity. In so doing, it highlights the changing practices of platforms, storytellers and fans in a transmedia and transcultural literary world and the interplay between the Chinese and global models of online publishing.
After Tony Ren's presentation a panel consisting of A/Prof Kim Wilkins, Dr Helen Marshall and Emily Baulch will respond drawing on their experience of English language publishing dynamics and their transmedial and platformising literary worlds. The panel will explore differences and continuities between Chinese and English language literary worlds using the opportunity to engage with Chinese online literary fields to better understand and identify opportunities in Australian and English language publishing more generally.
Presenters:
Dr Xiang Tony Ren is a Research Fellow in the Australia-China Institute for Arts and Culture at Western Sydney University, where he researches and teaches on various aspects of Chinese media and culture. His research interests include: Chinese digital publishing and writing, open access, creative industries, and media globalisation. Prior to his academic career, Dr Ren spent more than a decade working in the Chinese publishing and media industries as senior editor and sales director. He is also a published fiction author in Chinese. Dr Ren completed his PhD in the ARC Centre of Excellence for Creative Industries and Innovation (CCI) at QUT, receiving the University's outstanding doctoral thesis award. Prior to his UWS appointment Dr Ren was a research fellow in the Australian Digital Futures Institute where he conducted conceptual and design-based research on open publishing and open scholarship. He is an active advocate of open access and digital publishing innovation and has led and participated in many research and innovation projects in these fields in Australia and China.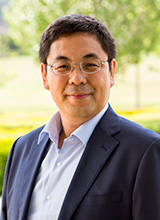 https://www.westernsydney.edu.au/ics/people/school_based_researchers2/xiang_ren 
Kim Wilkins is an Associate Professor of Writing and Publishing at UQ. She is also the author of thirty-one novels of popular fiction, and is published in more than twenty languages. Her current research is around transmedia book culture, especially the emerging publishing industry logics of seriality, franchising, licensing, and widespread digital sociality (both official and unofficial) in young adult literature.
Helen Marshall is a Senior Lecturer in Writing at UQ, with a degree in Medieval literature from University of Toronto and a postdoc from Oxford University. She is also a World Fantasy award winning writer, and author of the novel "The Migration", which has recently been optioned for television. Her recent research into the history of mass market publishing in the late twentieth century shows how brand guidelines were developed around the texts of Stephen King. 
Emily Baulch is a PhD student at UQ, but comes to us from Monash University, where she was awarded the Monash Honours Jubilee Scholarship and the Vice-Chancellor's Scholarship for Excellence. Her research on "pink publishing" in the era of media conglomerates shows how cultural movements, such as the LGBT movement, are often appropriated for commercial purposes and offered back to consumers in a commodified form.
---
About Platform Media: Algorithms, Accountability and Media Design EVENTS
Platform Media: Algorithms, Accountability and Design is a Faculty of Humanities and Social Sciences initiative that brings together researchers in the School of Communication and Arts and the T.C. Beirne Law School.  
Please see below for upcoming and past events or follow this link back to Platform Media: Algorithms, Accountability and Design homepage
Venue
Digital Learning Space (Room 244), Joyce Ackroyd building (#37)