Research Seminar - The evolution of the sustainability story in communication
16 October 2020

12:00pm

–

1:00pm
The evolution of the sustainability story in communication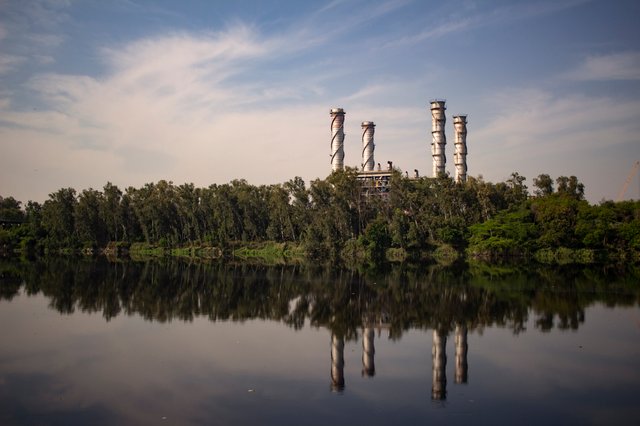 Presented by: Dr Franzisca Weder
Date: Friday 16 October 2020
Time: 12–1pm
Location: Online via Zoom
---
Abstract
In this talk Franzisca traces the use (and abuse) of sustainability as a frame for corporate activities. The idea behind the research presented is to carve out the central role of strategic communication for the emergence and evolution of sustainability as a narrative of the future, that substitutes the 'old' climate change narrative about human superiority over nature being the cause of the ecological crisis. The project analyses a sample of corporate "Environment(al) Reports" (1990-2000), and "CSR Reports" (2000-2015) of internationally operating energy companies over the past 30 years. The analysis of the reports shows the framing of corporate actions as green and responsible. The talk finishes by discussing the potential of the 'evolutionary' approach presented in the talk to understand the lack of sustainability communication in political discourses and the media.
---
Presenter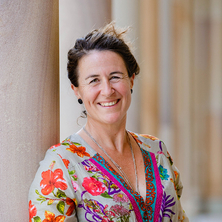 Dr Franzisca Weder is a Senior Lecturer in the School of Communication and Arts at the University of Queensland. Until 2019, she worked as Associate Professor at the University of Klagenfurt (Austria), after earning her PhD (Journalism) and habilitation/2nd PhD (Communication) from the University of Eichstätt-Ingolstadt (Germany). Franzisca Weder was responsible for the Sustainability program at the University of Klagenfurt, and is acting Vice-Chair of the International Environmental Communication Association (IECA) as well as Secretary of the Environmental Communication Division of the International Communication Association (ICA).
---
About Research Seminar and Workshop Series
---
School of Communication and Arts Research Seminar Series
The research seminar and workshop series occur each semester, each with a different topic and guest speaker from UQ or otherwise.
Friday, 4 August
12-1pm

Hybrid: Online via Zoom and in person at the
SCA Writer's Studio
(Level 6, Michie)

After the Future: Heat, Collapse, and Exhausting the "Future of Work"

Dr Luke Munn

Friday, 25 August
12-1pm

Hybrid: Online via Zoom and in person at the
SCA Writer's Studio
(Level 6, Michie)

Promoting children's environmental responsibility in the EFL classroom
Dr Valentina Adami

Friday, 1 September
12-1pm

Hybrid: Online via Zoom and in person at the
SCA Writer's Studio
(Level 6, Michie)

Write FOR your reader vs. writing WITH your reader: human-centred design in professional communication

Portraying Asian-diasporic identity beyond the limits of the literary label Asian-Australian

Catriona Arthy

and

Olivia De Zilva

Friday, 8 September
12-1pm

Hybrid: Online via Zoom and in person at the
SCA Writer's Studio
(Level 6, Michie)

Exploring Digital Humanities through the Lens of Journalism: A Case Study of Reader Comment Analysis

Dr Lujain Shafeeq

Friday, 15 September
12-1pm

Hybrid: Online via Zoom and in person at the
SCA Writer's Studio
(Level 6, Michie)

The Medicalised Body - On Illness, Humour, and Sexuality

Talkin' about the thing that stops me writing about the thing I'm talkin' about: Hacking and Hofstadter on the looping effect of diagnostic labels and writing the strange double

Carly-Jay Metcalfe and Bianca Millroy

Friday, 22 September
12-1pm

Hybrid: Online via Zoom and in person at the
SCA Writer's Studio
(Level 6, Michie)

Coping with eco-anxiety: A guided journal trial

Dr Ans Vercammen and Dr Skye Doherty