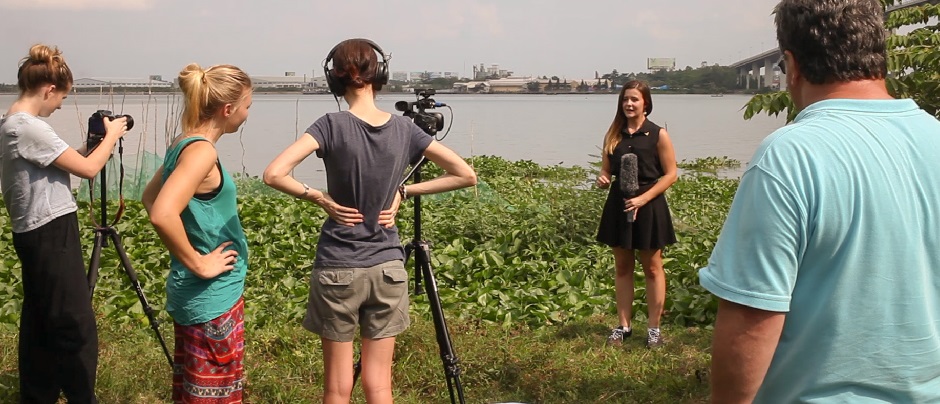 Ten students from The University of Queensland's School of Journalism and Communication are about to head off to Vietnam for what promises to be the educational experience of a lifetime.
For 10 days beginning 18 April 2014, they will travel to Ho Chi Minh City, Da Nang, Hue and Hoi An to report on projects where UQ is working in partnership with universities and other academic institutions in Vietnam. The team returns to Brisbane on 29 April.
Reports produced by the students will be posted on a dedicated website – uqinvietnam.com It will become a permanent archive of their work in radio, television, print and photojournalism. As well, all content is available to media anywhere in the world free of charge under Creative Commons arrangements, with the only stipulations that UQ and the student reporter are credited and no items are substantially edited without prior permission.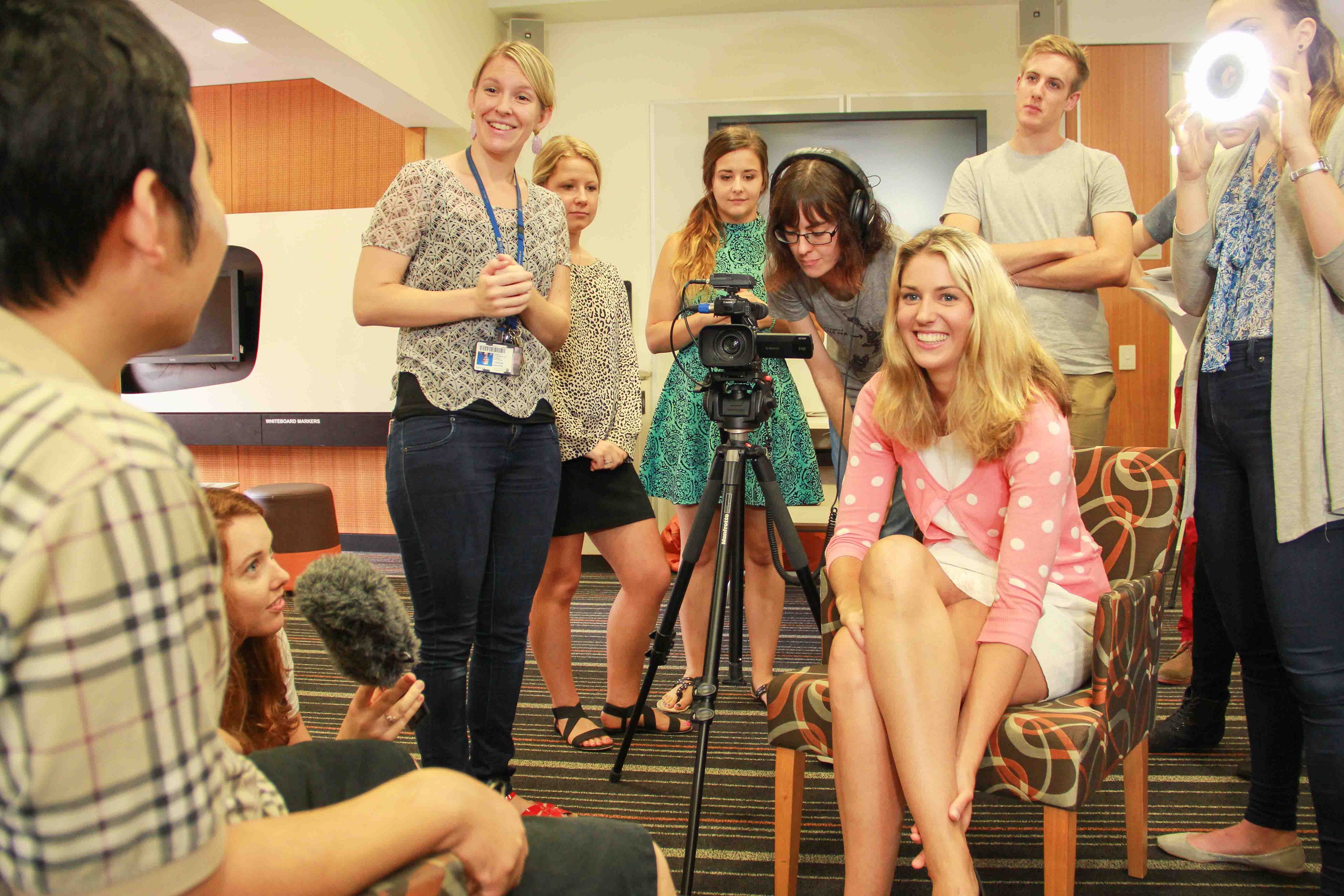 The 2014 'UQ in Vietnam' team with the SJC MaPS team and mentor Nicole Rowles
The students, who are in their second and third years of undergraduate study, will be accompanied by journalism lecturer Bruce Woolley and tutors Liss Fenwick and Lucy-Ellen Steadman.
One of their reports will be about World Malaria Day on April 25.  They will be focusing on malaria elimination efforts, highlighting the fact that the disease could be completely eliminated from Vietnam with the next 10-15 years if Australia maintains its current involvement.
SJC has been developing innovative Work Integrated Learning (WIL) projects in recent years to give students real-life, hands-on experiences of what it is like to work in the news media.
Acting Head of SJC, Associate Professor Pradip Thomas, said among the most exciting of these WiL courses are the 'Vietnam Reporter' projects which he described as "innovative, intercultural, intensive and experiential".
He said the aim is to teach the participants how to work as foreign correspondents in a country where English is not widely spoken.
"We sent another group of students to northern Vietnam in 2012 where they visited Hanoi, Halong Bay and Ninh Binh.  We were very pleased with the outcomes of the course for both the participating students and for UQ," said Associate Professor Thomas.
"That 'for-credit' course generated an enormous amount of media interest.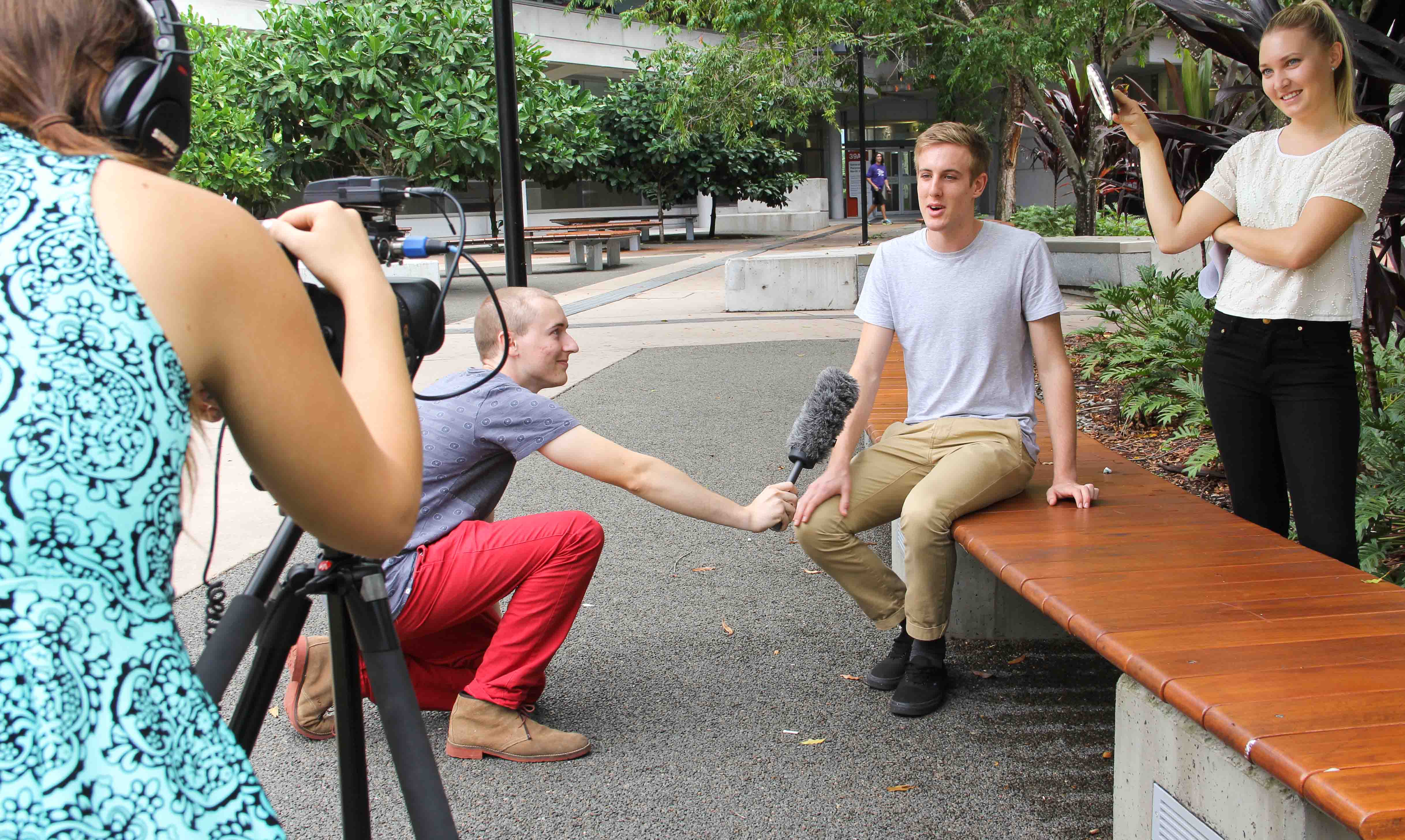 The student team practicing their interview techniques.
"Radio and television stories produced by the students were broadcast on ABC News 24 and ABC Local Radio while print stories and photographic slideshows were picked up by APN regional newspapers and other outlets internationally.
"These productions show off to the world the high quality work our students are able to produce as a result of their studies here at UQ."
The students going to southern Vietnam this month are Anna Hartley, Rebecca Campbell, Nikki Keating, Laura Walkley, John Bryant, Jesse Thompson, Georgia Gifford, Thea Halpin, Aimee Hourigan and Ruth McCosker.
They were selected as a result of a highly competitive process from 42 high-quality applicants based on academic performance, a portfolio of their work from previous courses and a letter outlining their reasons for wanting to take part.
The "UQ in Vietnam" project is funded in large part by the federal Department of Education as well as by SJC and the students themselves.
Contact: Bruce Woolley, Lecturer and Project Manager at 0488-798-679 or b.woolley@uq.edu.au